When I see a bright and airy interior, I'm for it. This white and grey home boosted with mustard accessories here and there got my instant attention. What a great idea to bring a vivid color in your home! And since the mustard spots are present in every corner of the house, those give the feeling of harmony throughout the entire home. I love the simplicity in this apartment, the rattan pendant in the living room, the mustard pillows and the glass jug used as a floor vase.
The apartment is located in Falun, Sweden, a small city with 38,749 inhabitants…sounds like heaven, a city with less noise, and the building originates back to 1979. The apartment is 82 sqm, it has 3 bedrooms, 1 kitchen, 1 bathroom and a hygge terrace. This could be a good fit for a family of 2 or 4. The abundance of natural light flowing through the whole interior is the winner of all the catchy aspects of this home.
Let's take a sneak peek to get inspired by this wonderful mustard yellow 🙂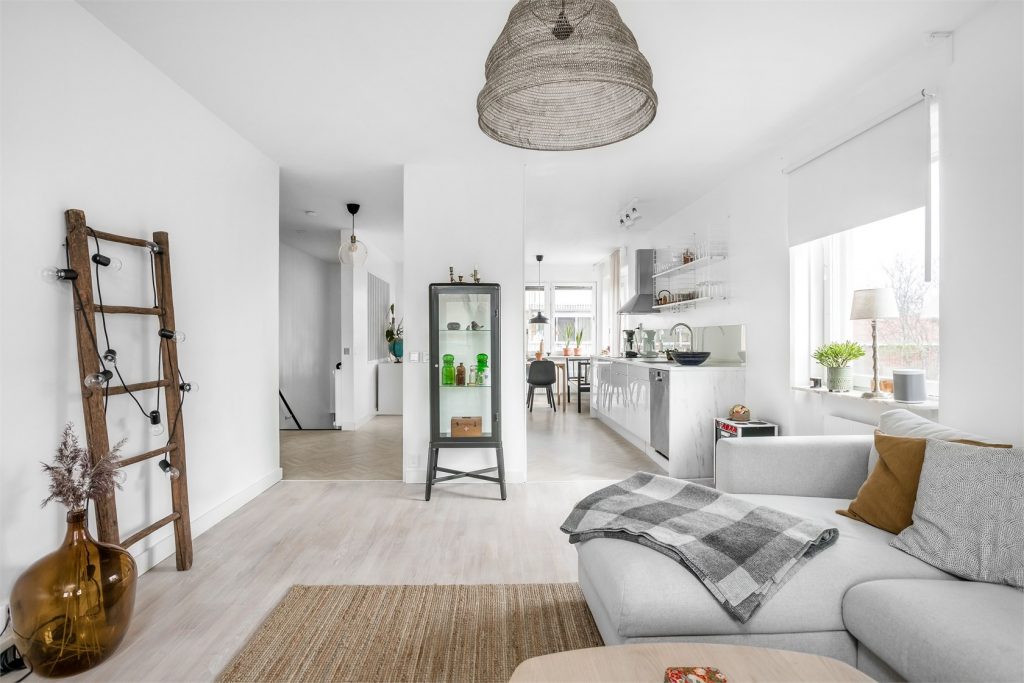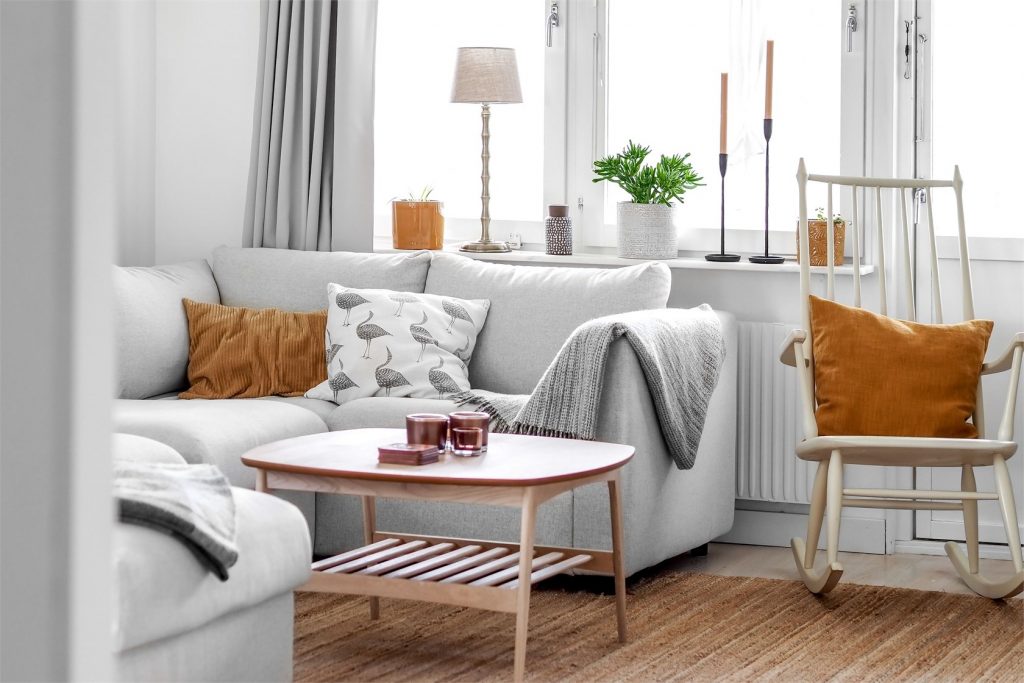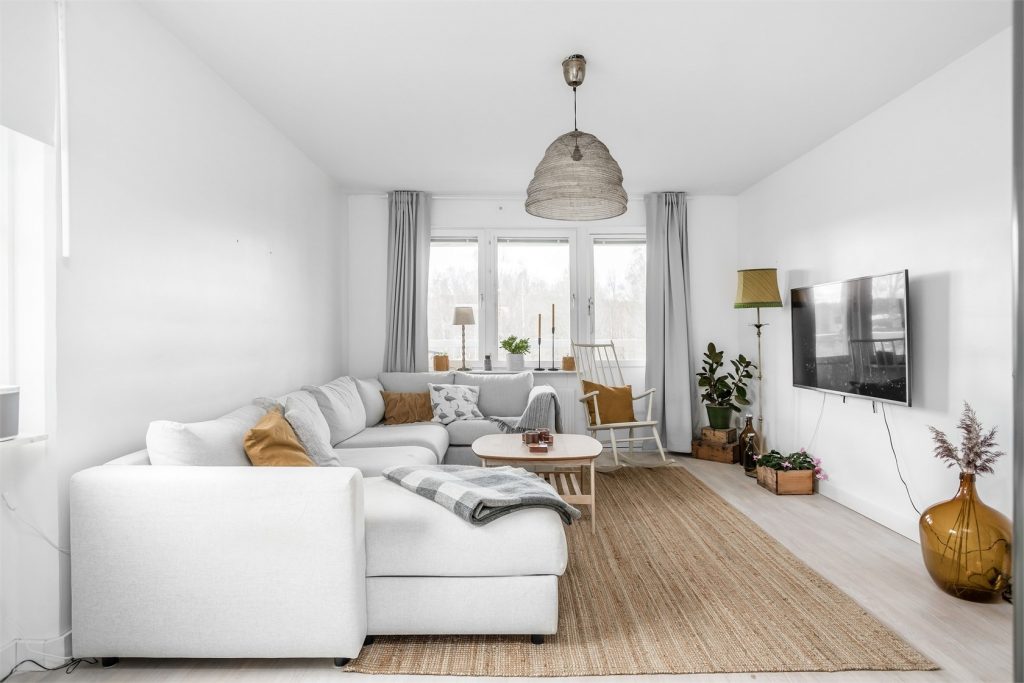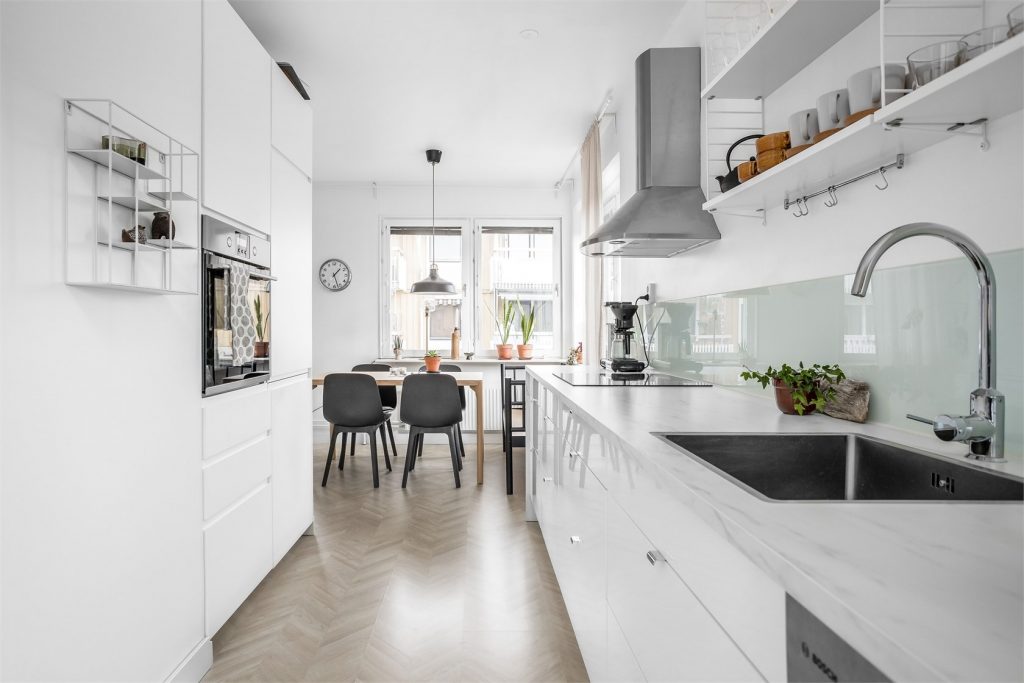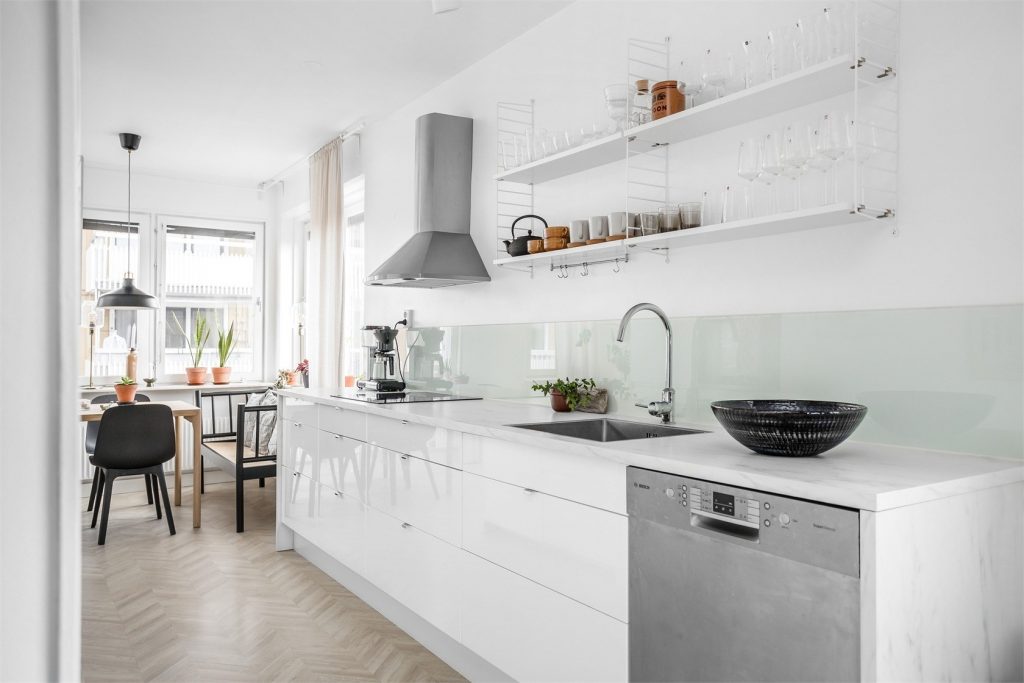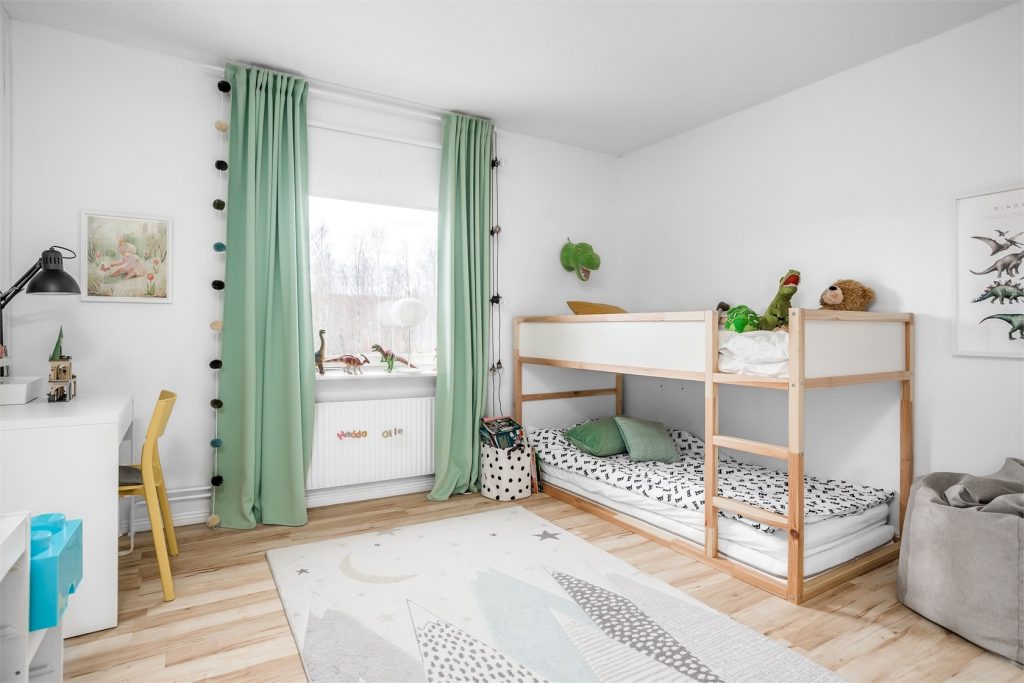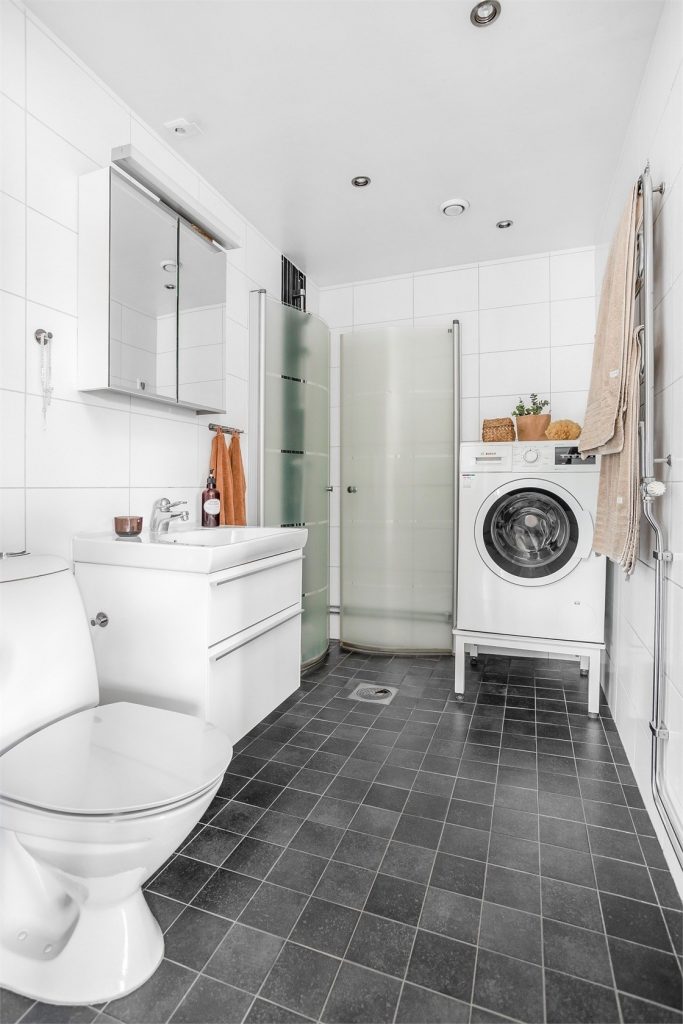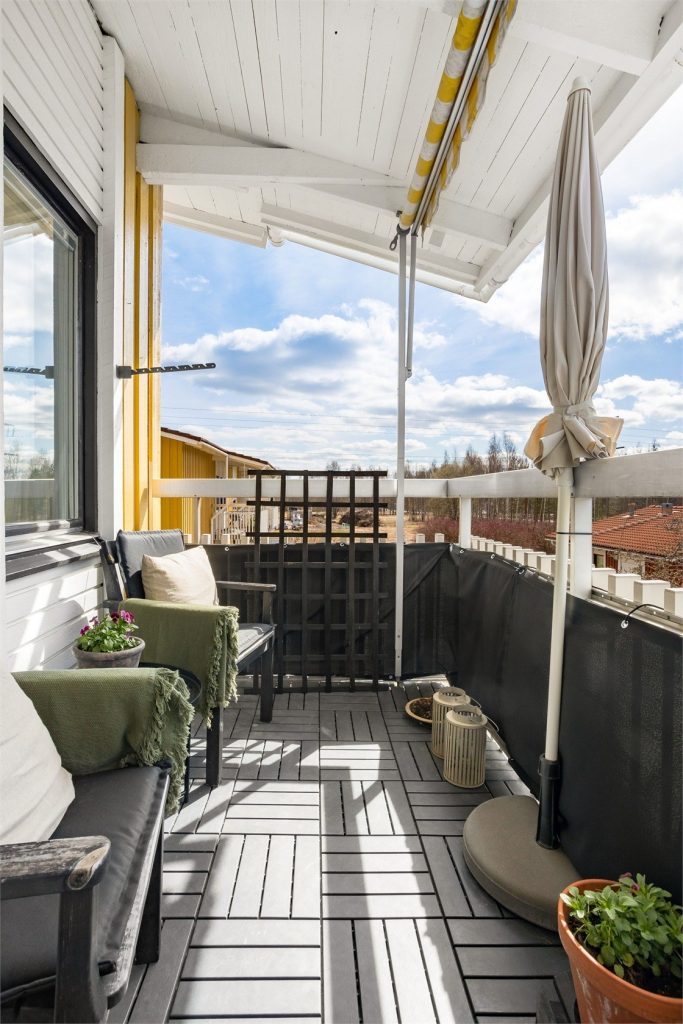 If you are interested, this apartment is for sale, and you can book a real tour at Fastighetsbyran.com. In case this beauty will be yours, invite me for a Latte macchiato as I would be more than happy to drink it in this lovely home.
Photo credits: Fastighetsbyran.com; for further inspirational interiors follow them on Instagram @Fastighetsbyran