I will always envy those interiors that have wall-to-wall, floor-to-top windows letting the abundance of daylight in. Nothing can compete with natural light, and this apartment's owners paid great attention to restoring and repainting all the windows during renovation. The 3 room home became a light interior with air design, combining simple lines with eclectic elements. The stove from the living room is the ultimate winner next to the chandelier that is the bulletproof focal point of the place. I particularly love the fluffy carpet and the simple ceiling ring, what an elegant element to be added to the place. The Coffee Table by Vitra. is a classic piece designed by Isamu Naguchi in 1944 and now
From the living room, you can go to the dining room, a pretty specious one I must say, boosted up with a great glass cabinet for books (a great idea to keep your books away from dust) and a gorgeous ficus lyrata. The bedroom is accessible from this dining room and it harmonizes with the living room having another eclectic chandelier and the same amount of natural light.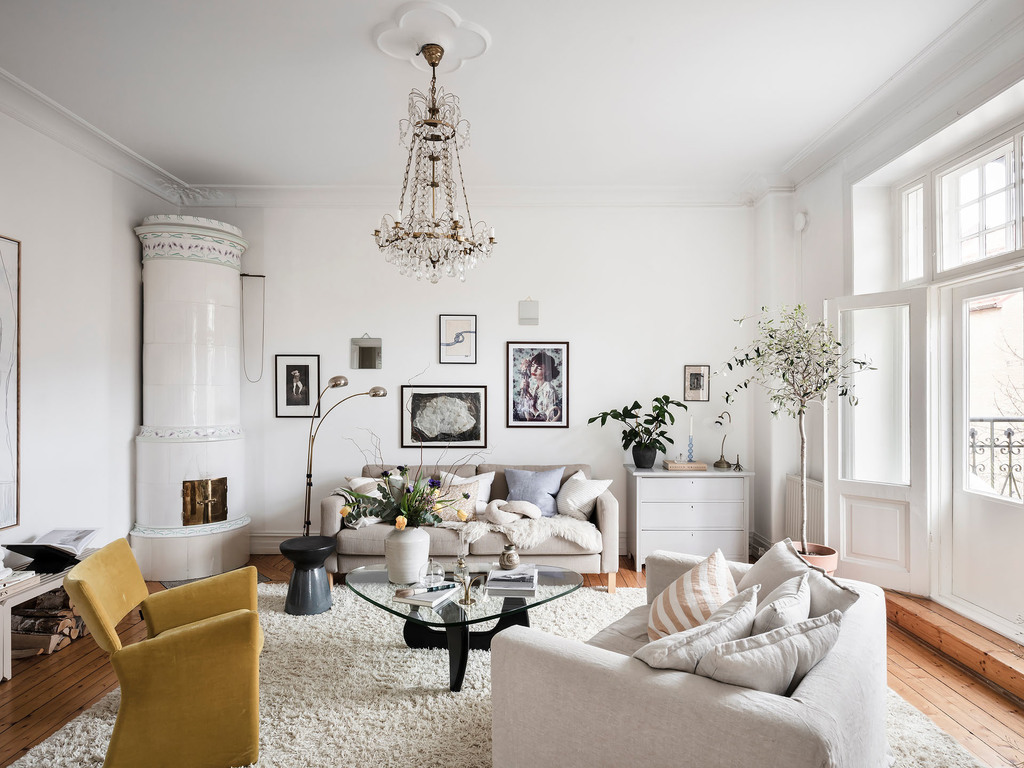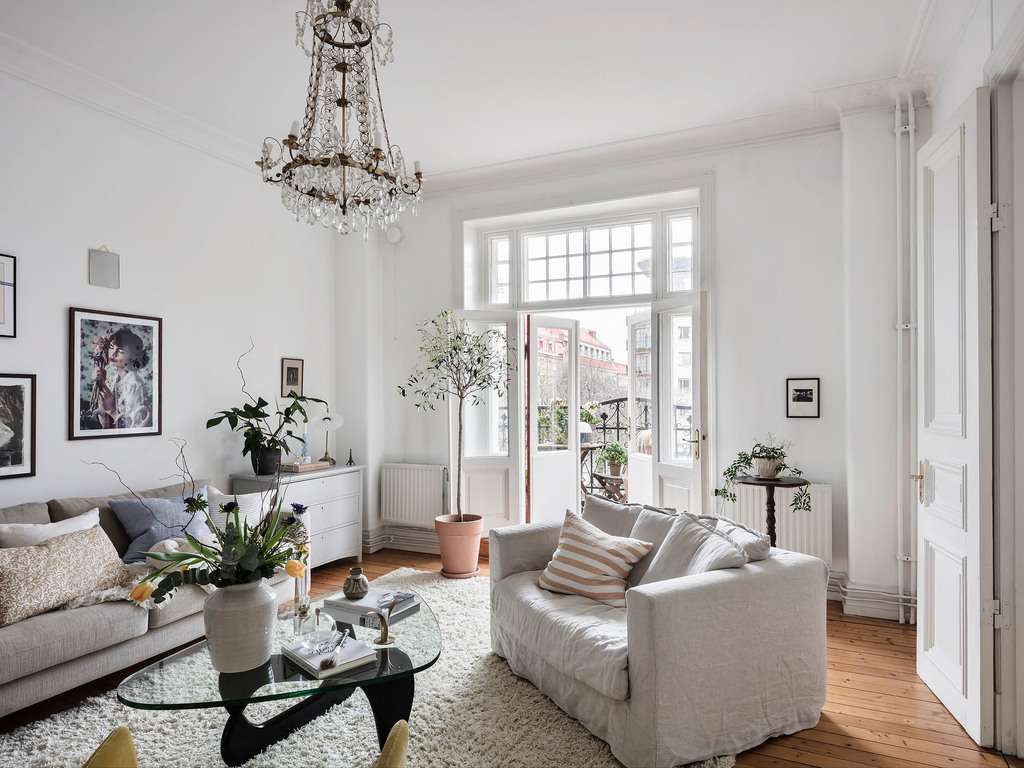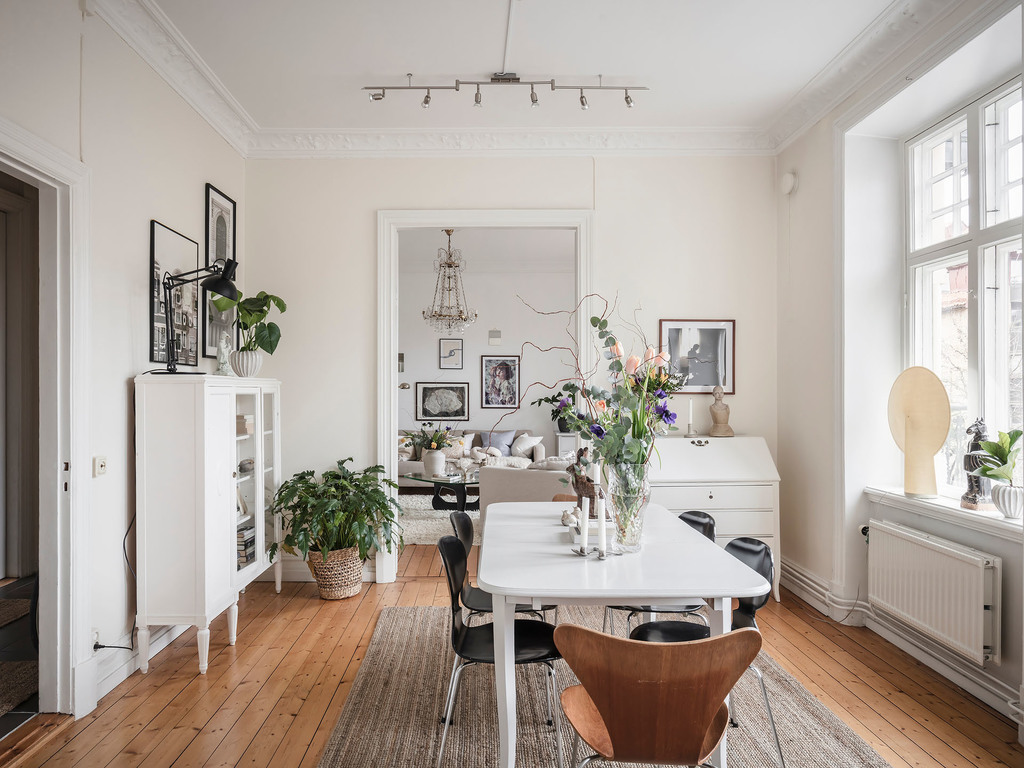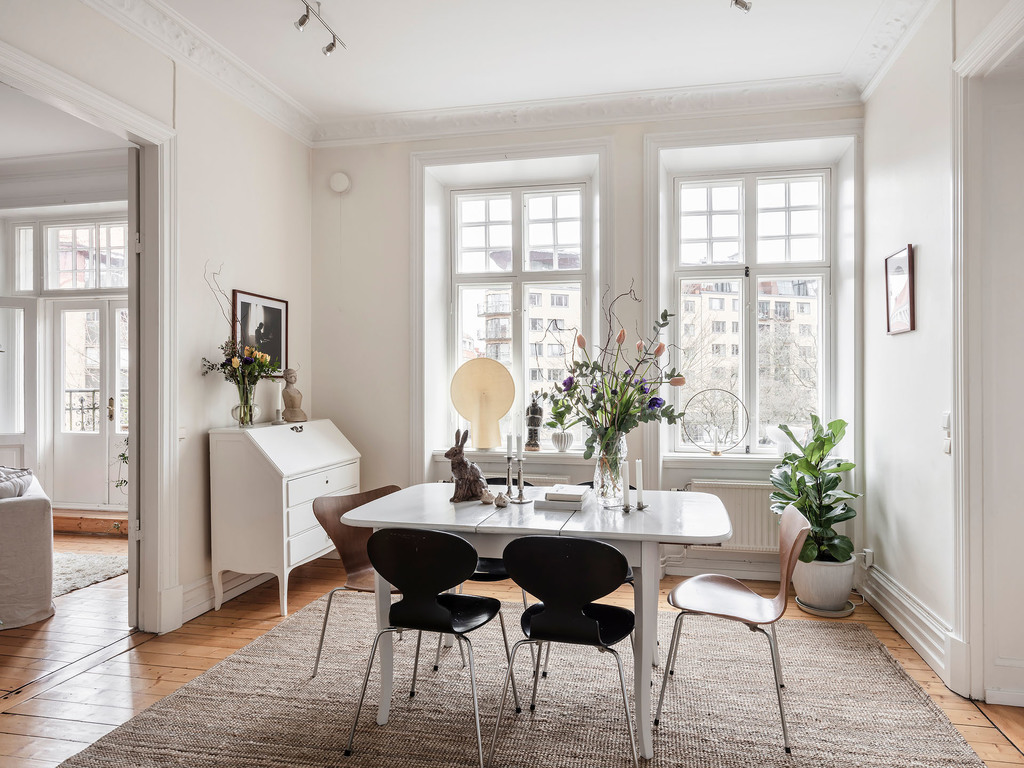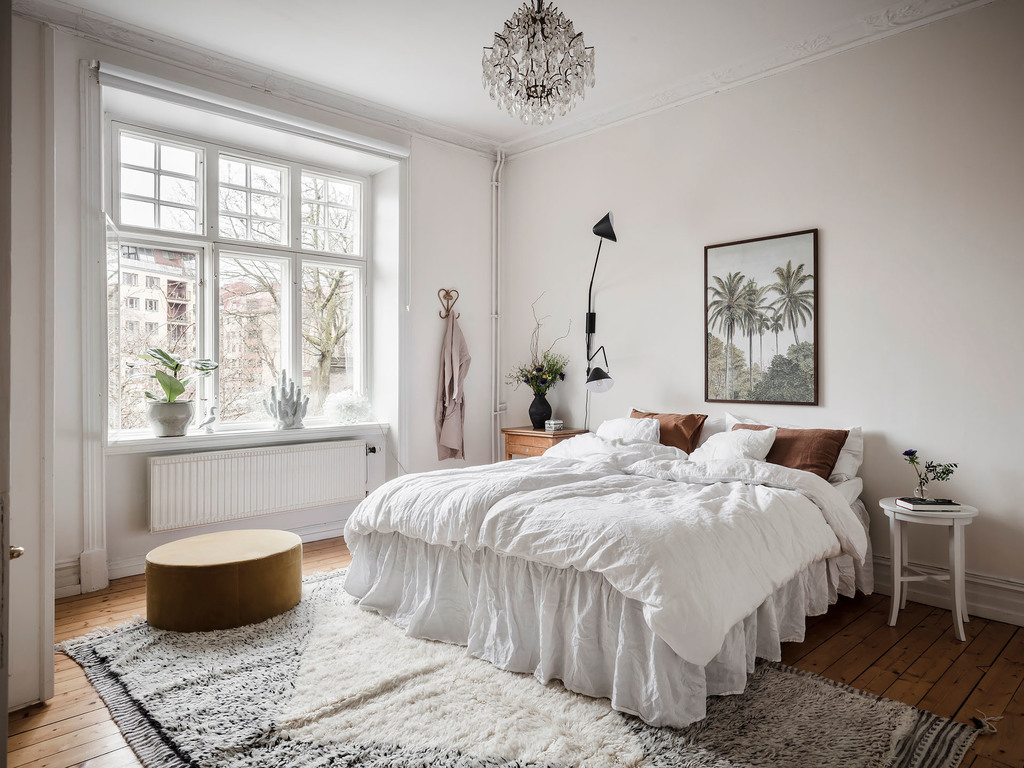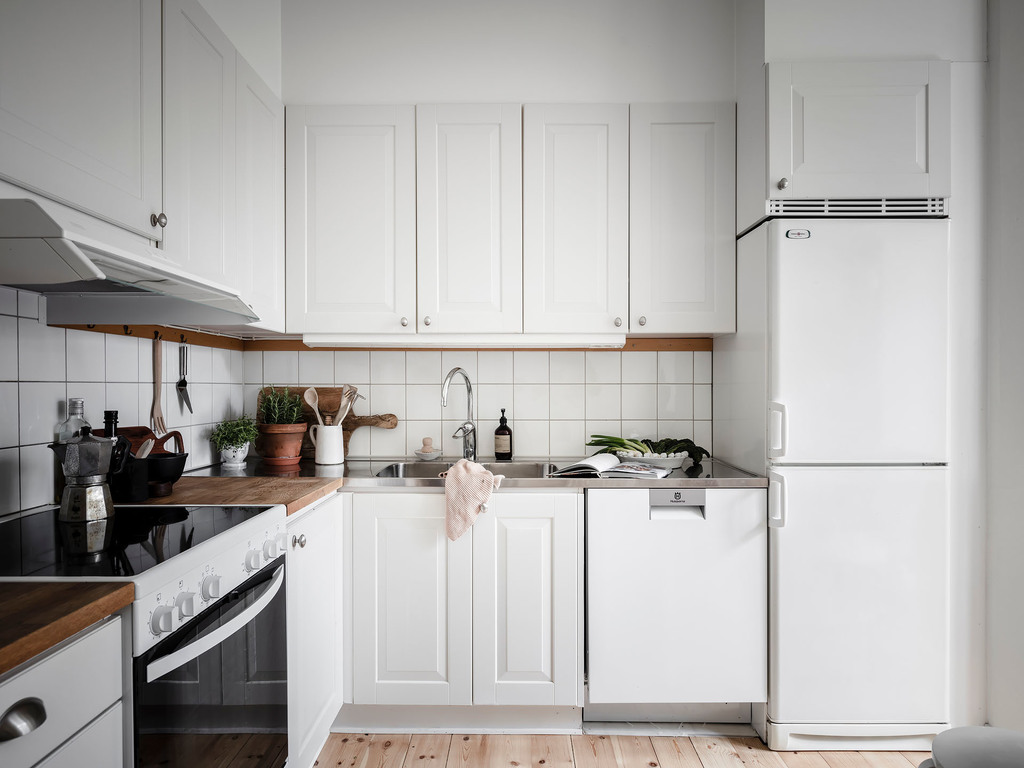 The kitchen follows the "less is more" principle by having simple, white cabinetry with minimalistic silver handlers. I love the reading nook next to the window, it's the perfect spot where to hop in with a coffee and a good book. If you've read The Little Book of Hygge, you know why Nordic people are paying such great attention to building up a nook on the window sill.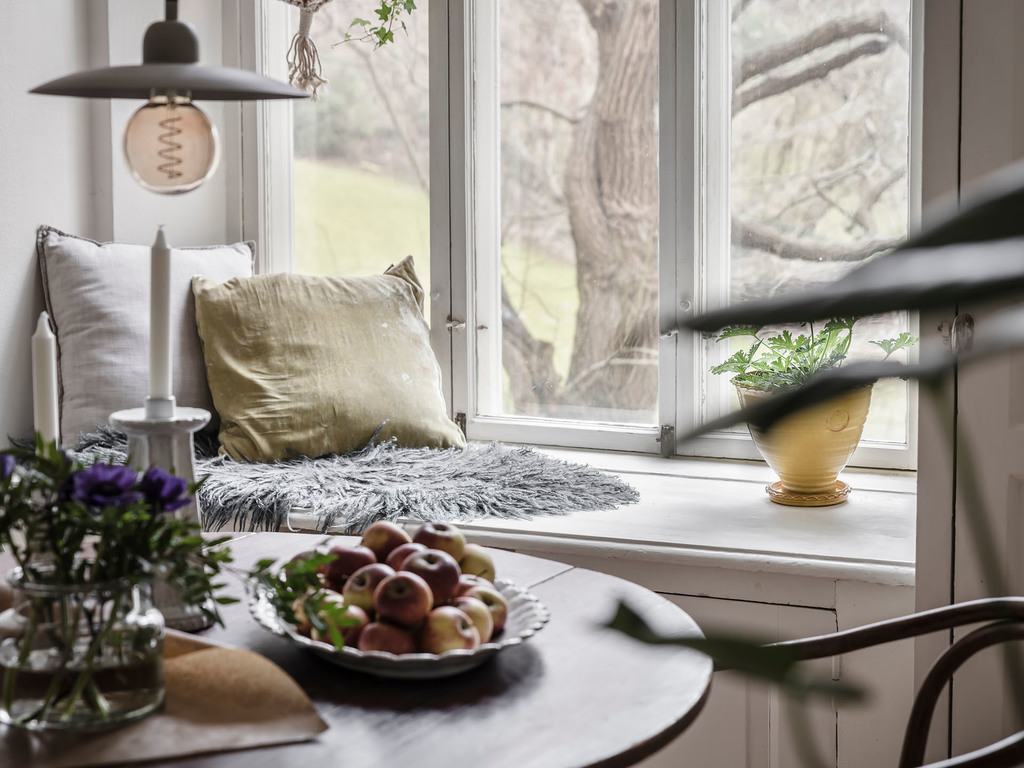 As usual, in Swedish apartments, the bathrooms are always simply designed. This turned out to be a nice combination of natural stone floor tiles and simple white wall tiles.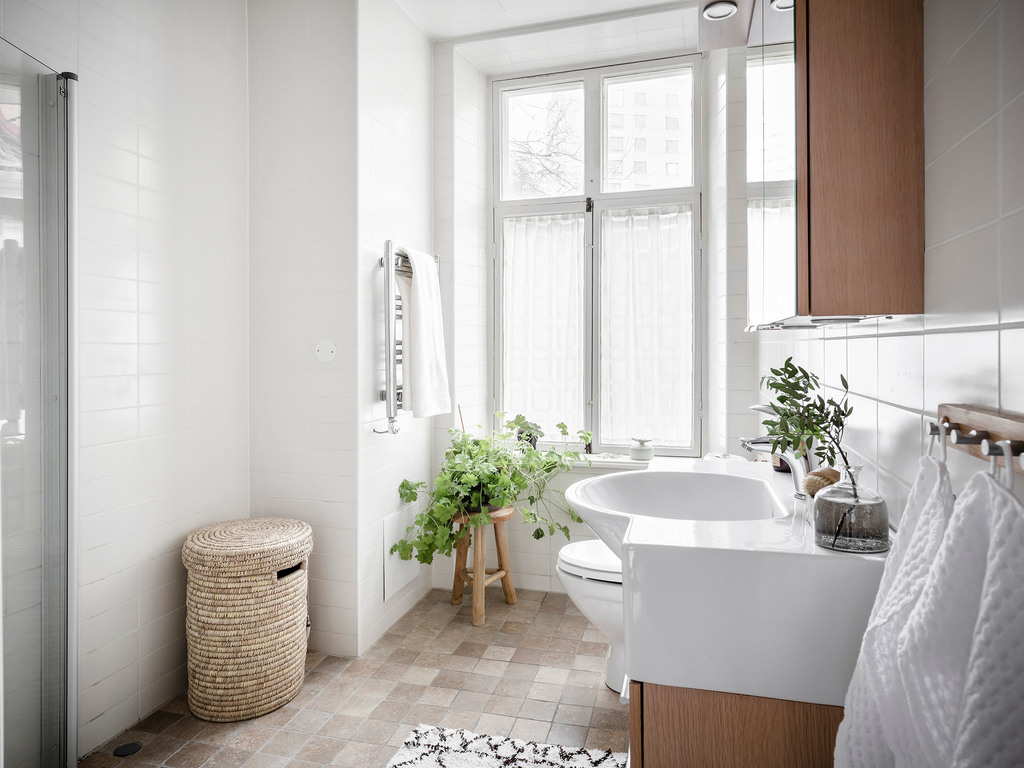 The apartment is for sale, it has 3 rooms plus the kitchen, having 86 m² in total. From the living room, there is a small terrace to get some fresh air and to stay close to nature. I hope you got inspired by this tour, and in case you live in Gothenburg, do not hesitate to check it out by booking a real tour here.
Photo credits: @Entrance – shared with kind permission