TGIF! Finally! My favorite day of the week because the weekend is here, and a new home tour gets up on my blog. While digging deeper on Instagram, by coincidence, I found another beautiful apartment in Hamburg. So 2 weeks in a row, we stay in Germany for interior inspirations…of course with Scandi vibes. I am grateful to Steffi for letting us inside their old house built in 1910, taking a tour, and admiring their home full of refurbished and new pieces. On top of the many mixing ideas, we also get some DIY inspo for personalized candles, more on this here, it's a cool idea of getting unique pieces on your coffee table.
Steffi lives in this house with her husband and their 3 children, no wonder why their home looks so joyful, happy, and homey. I like those interiors that show you also the "natural face" of things, instead of looking so neat from every corner of it. The children's room was a "must-show" item when I was deciding on pictures. But let's take the tour and admire the details.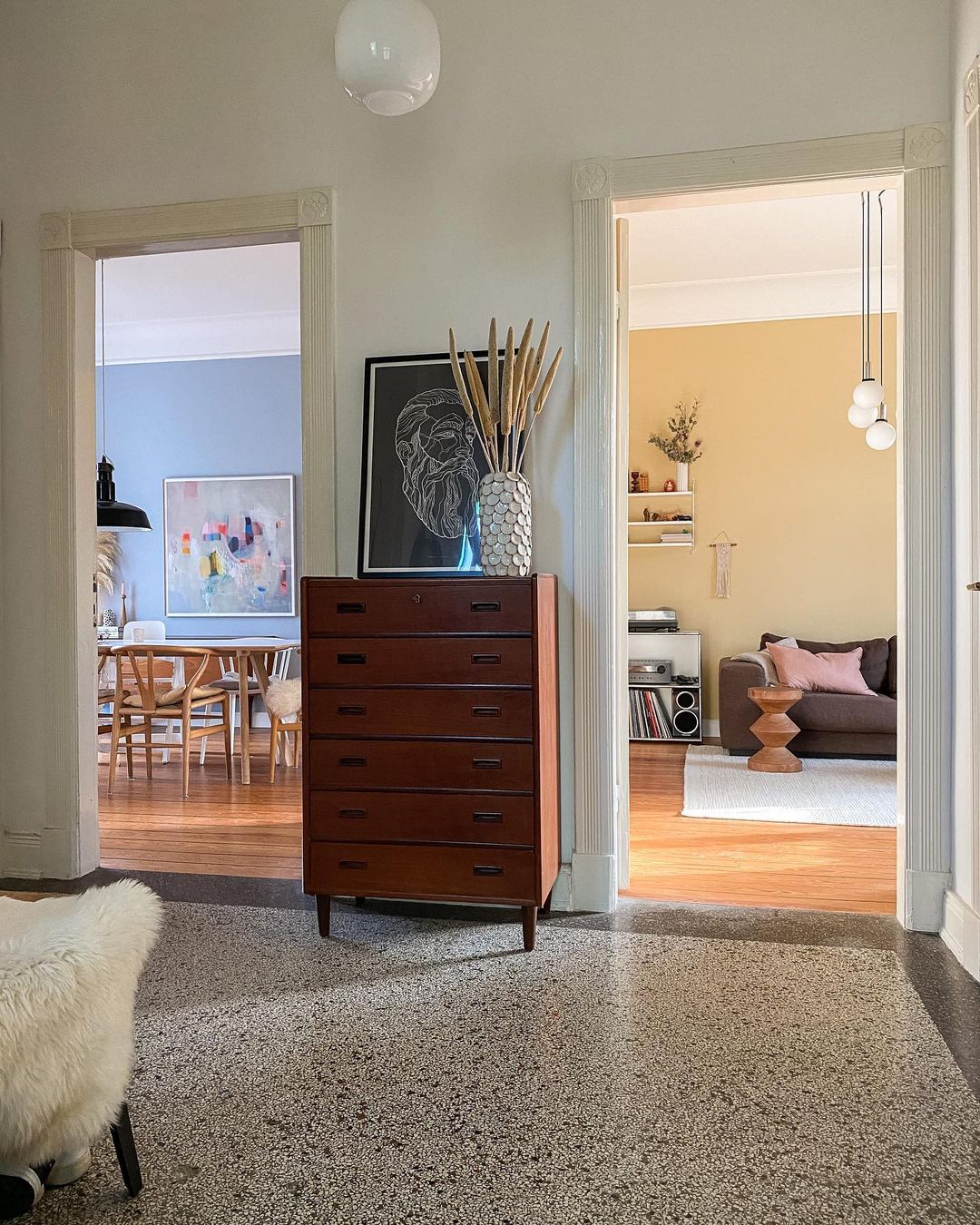 The hallway looks amazing with its original floor and the vintage drawer. Check out those door jambs, must be from the previous century for sure. In the living room, there is a lot of natural light which is an instant winner. I sport an Arum wall lamp in the corner by Ferm Living.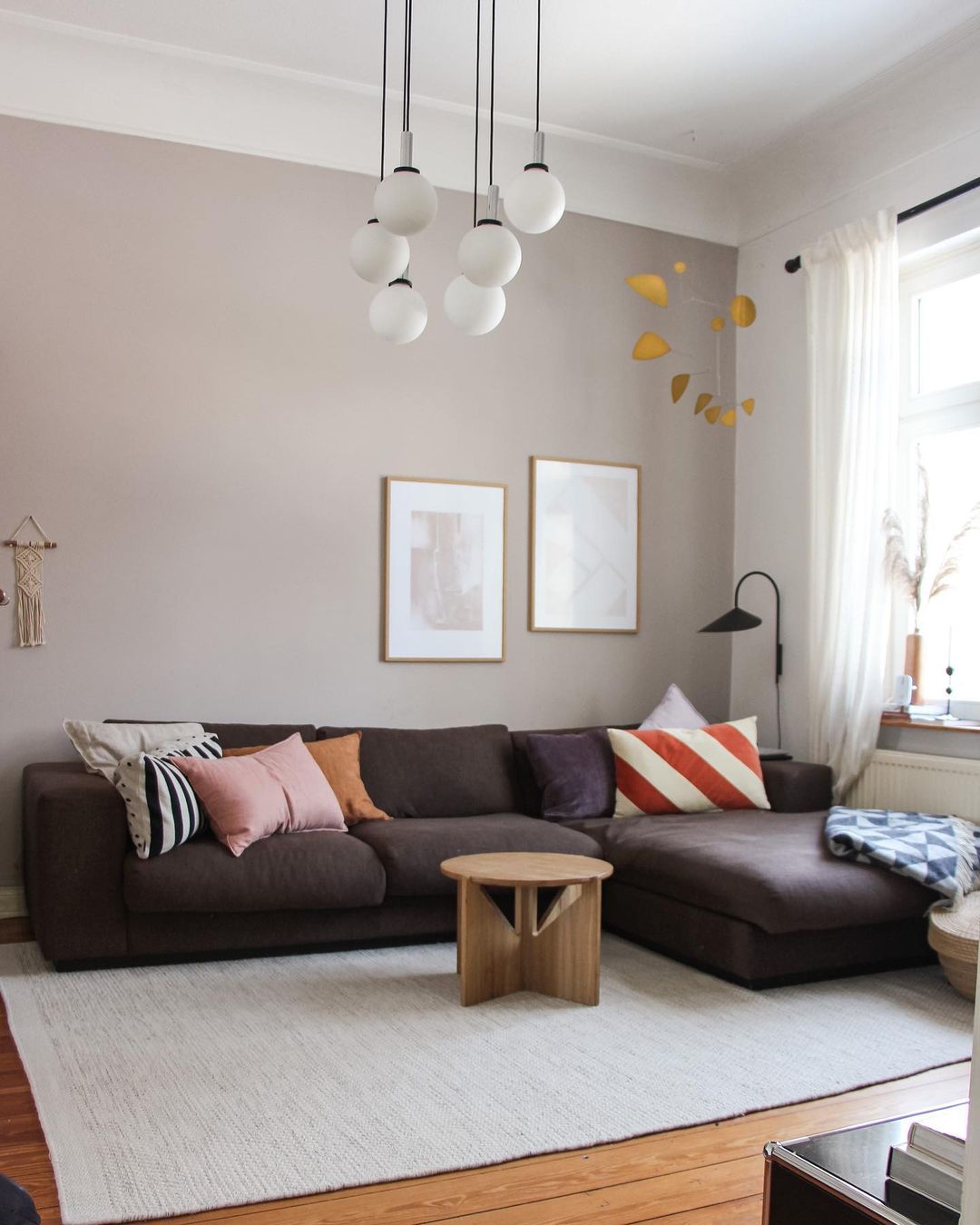 The DIY candles I've mentioned earlier. These were made by Steffi's children, no wonder why they look so funky. Some real unique pieces.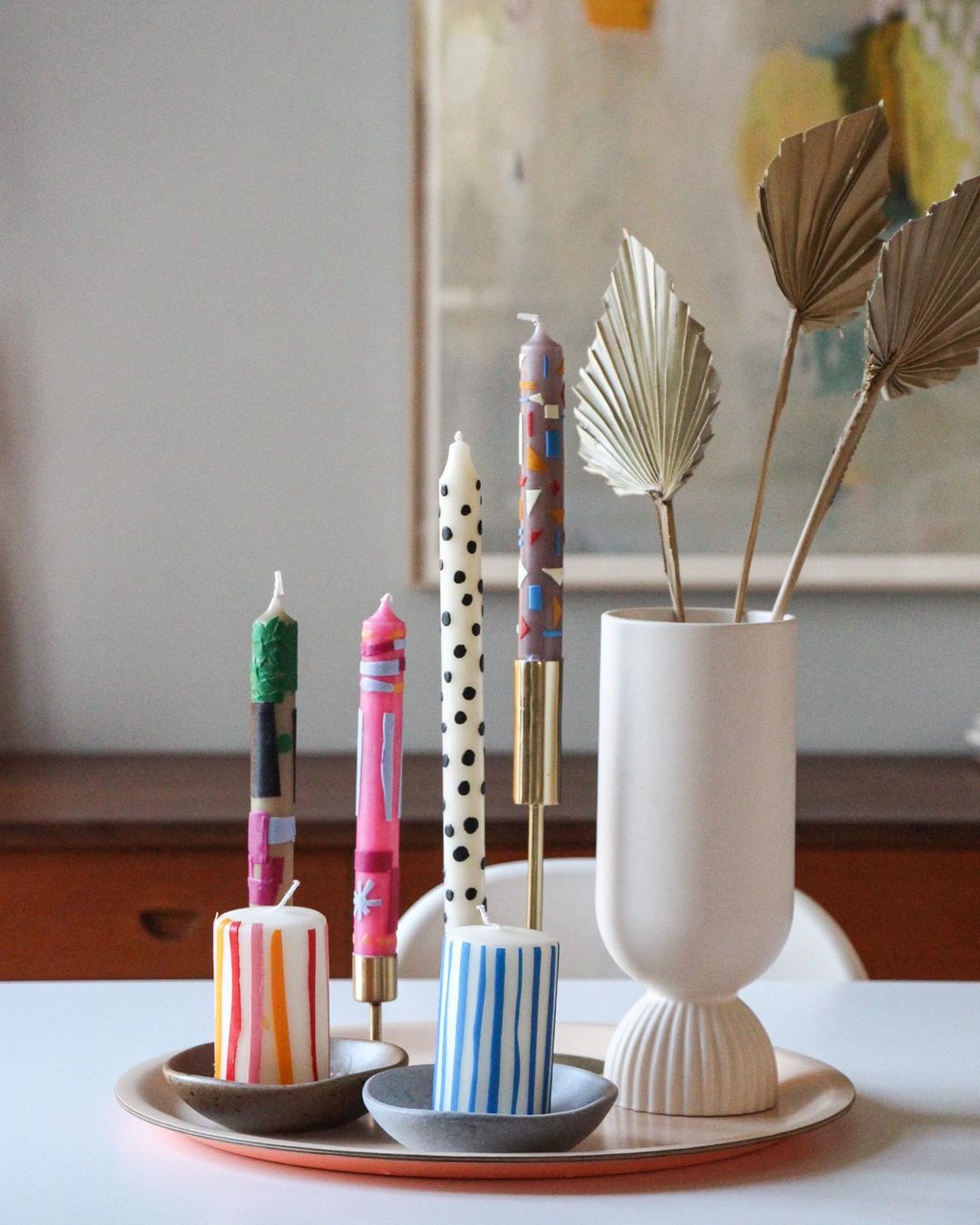 The dining area is between the kitchen and the living room, full of natural light as well. The real focal point is the Wishbone chairs, of course. As I mentioned many times, my favorite chairs. This family managed to purchase these, one by one, and they were super happy when things started to get together. After all, these chairs are not cheap, so we're talking about some investments here.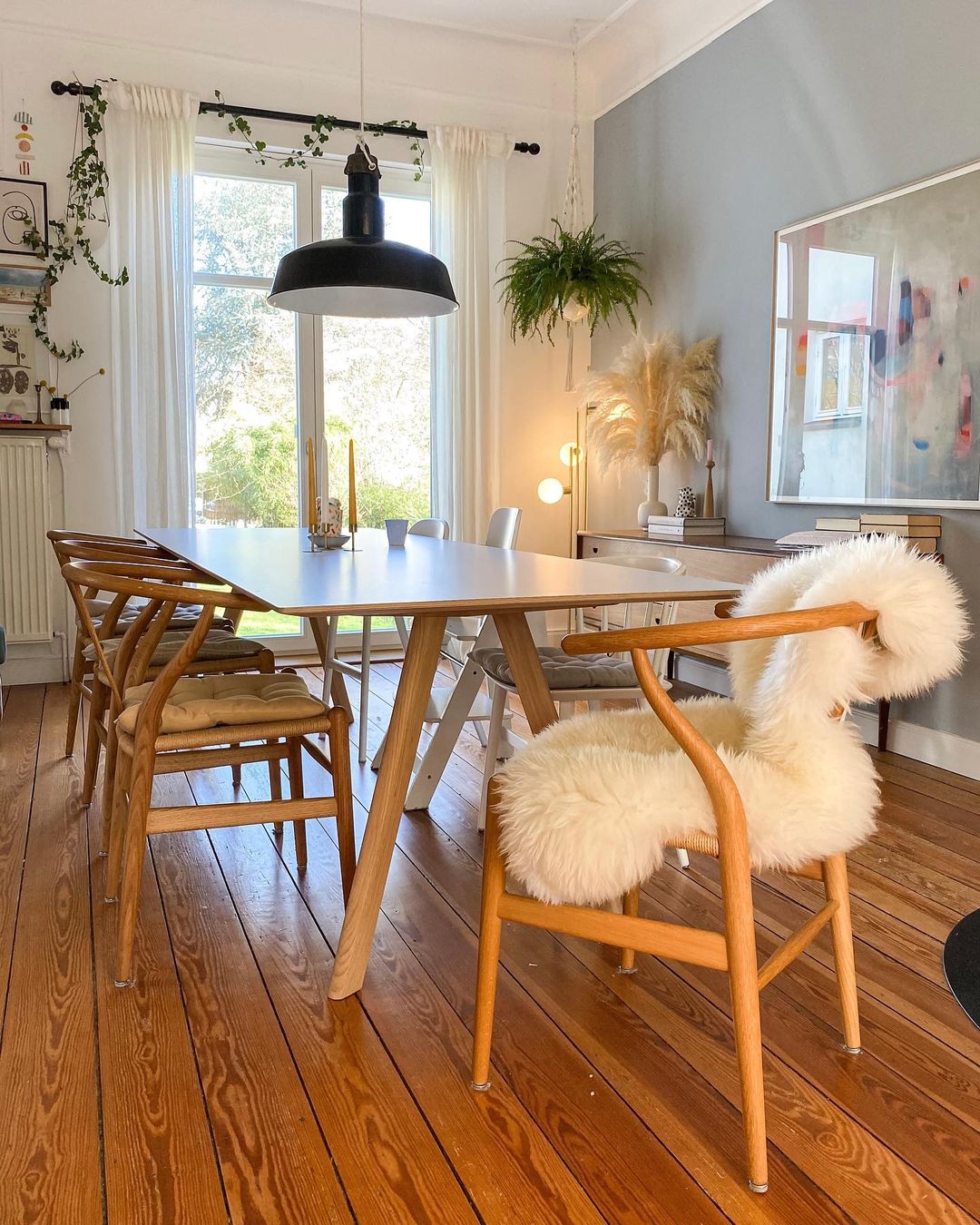 Reading corner next to the kitchen and dining room, or more a "stop by" spot of the place for a good coffee or a book…what a great way to hide the radiator and boost it up with a gallery wall.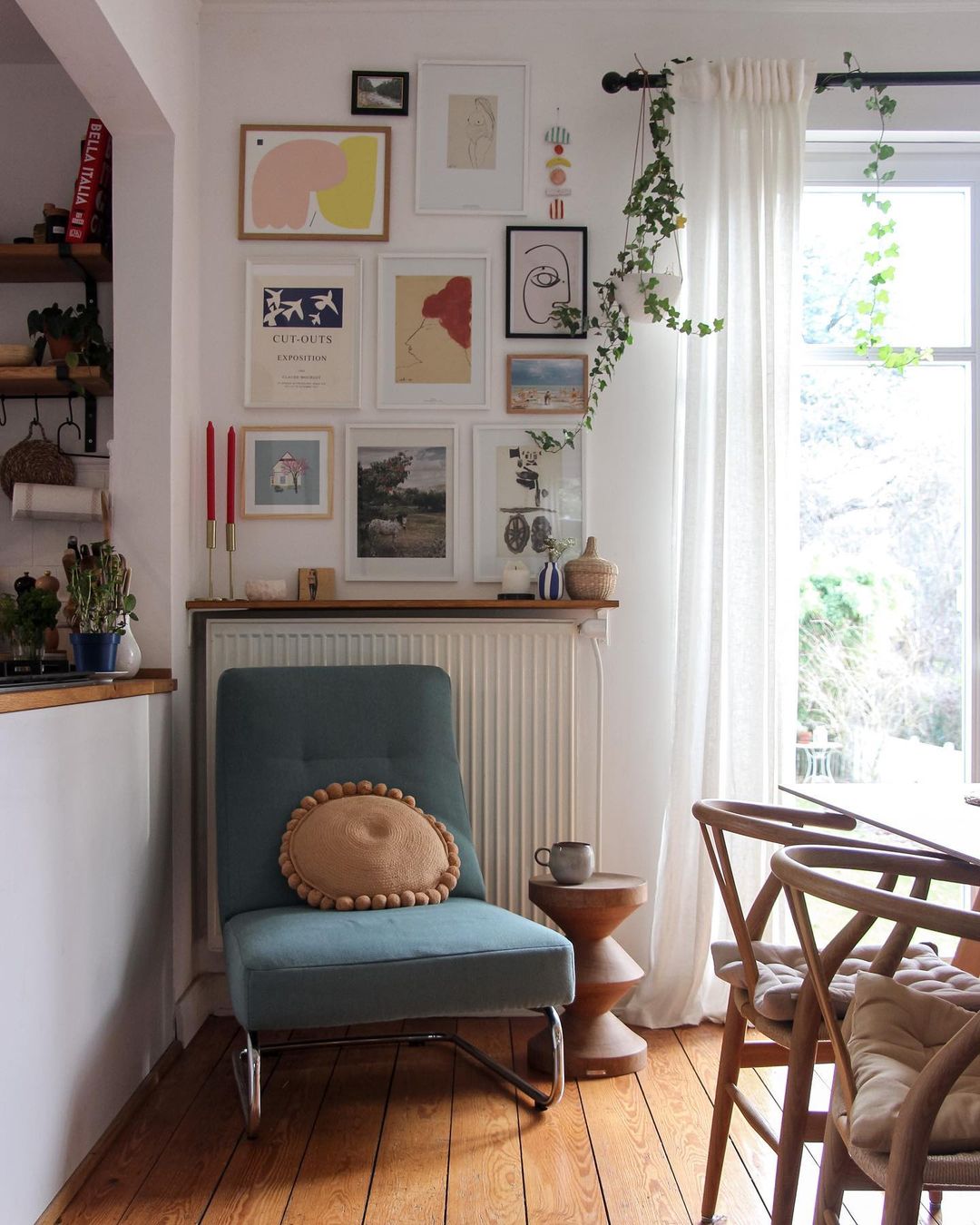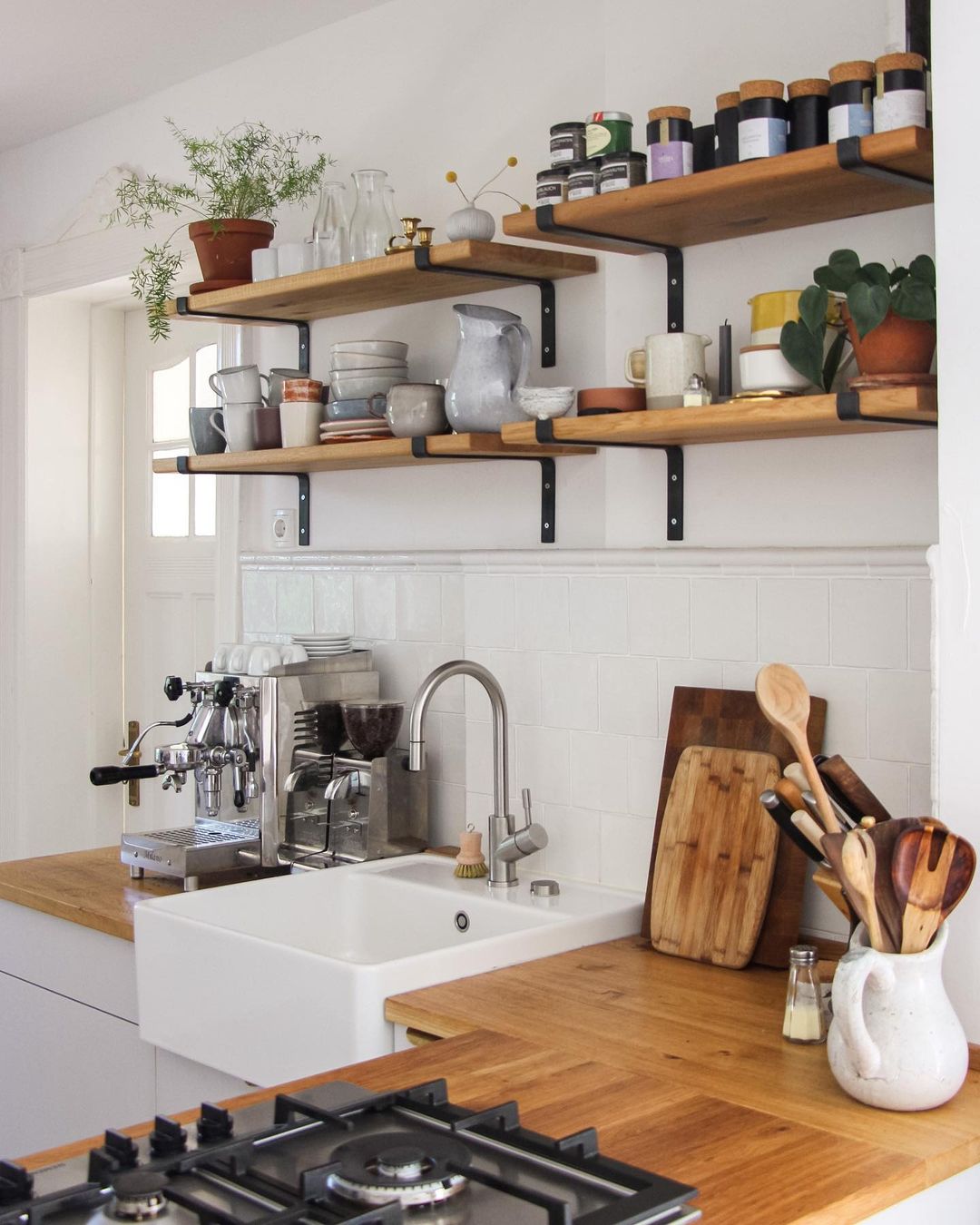 Open shelving in the kitchen with a lot of great coffee cups. Below is the children's room in its natural way of being. I see an Apple Papple poster on the wall by Fine Little Day, this is a popular piece of art in Scandinavian homes.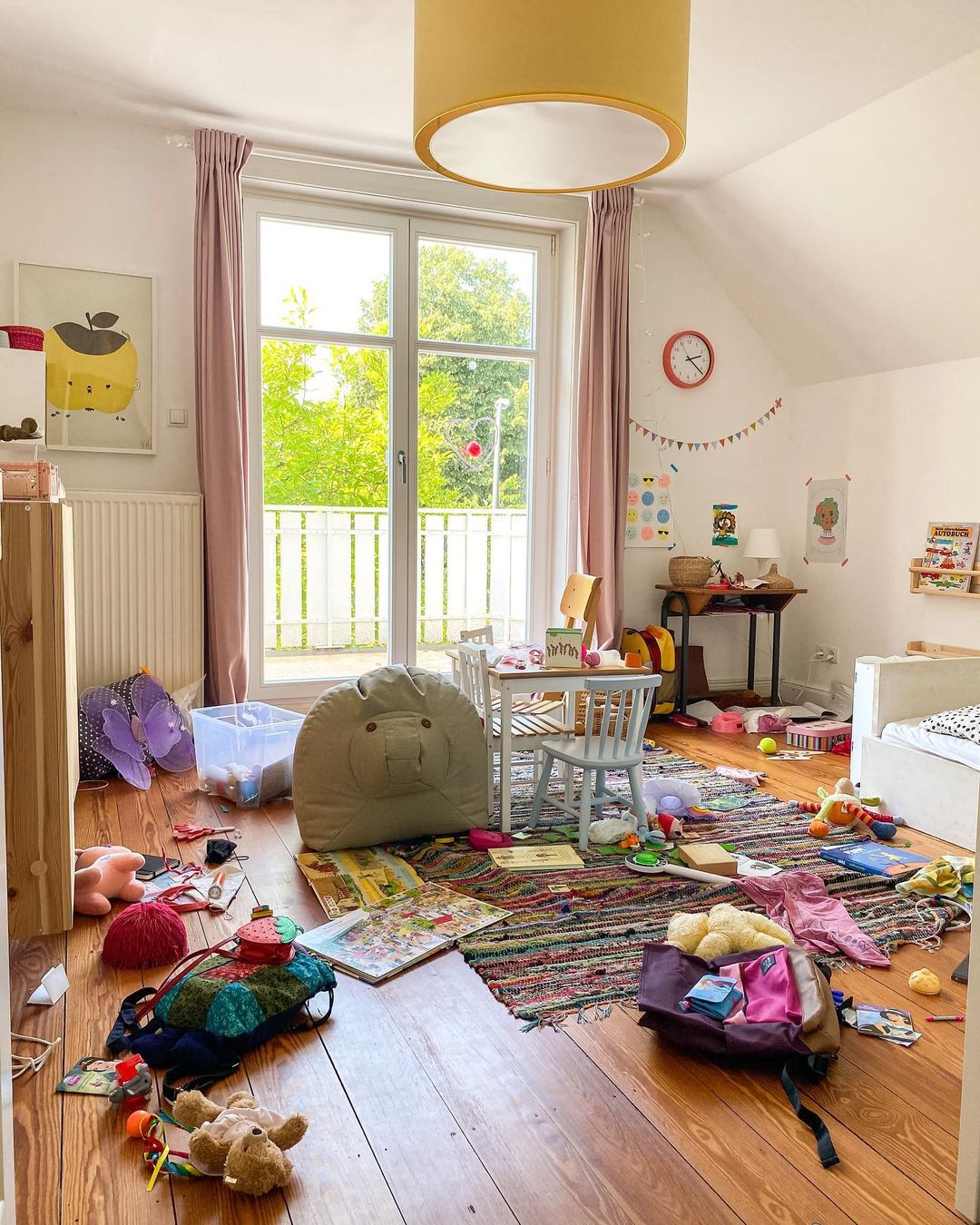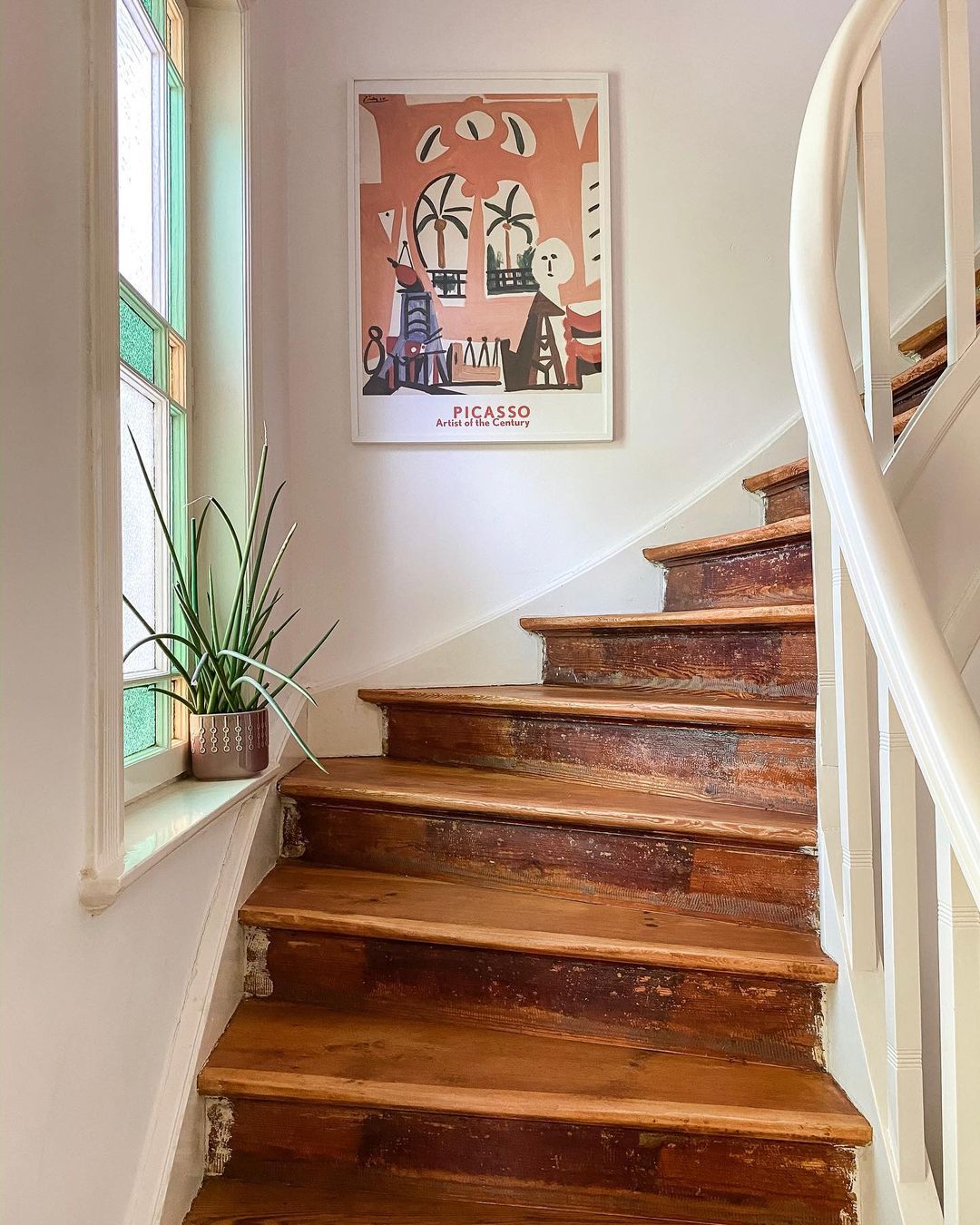 The stairs were sanded and refurbished till they get their original look back. I say these look marvelous, with the white wall and handrail. The bedroom has a great few, especially in the spring. I spot here a vintage drawer and a Sinnerlig Ikea pendant.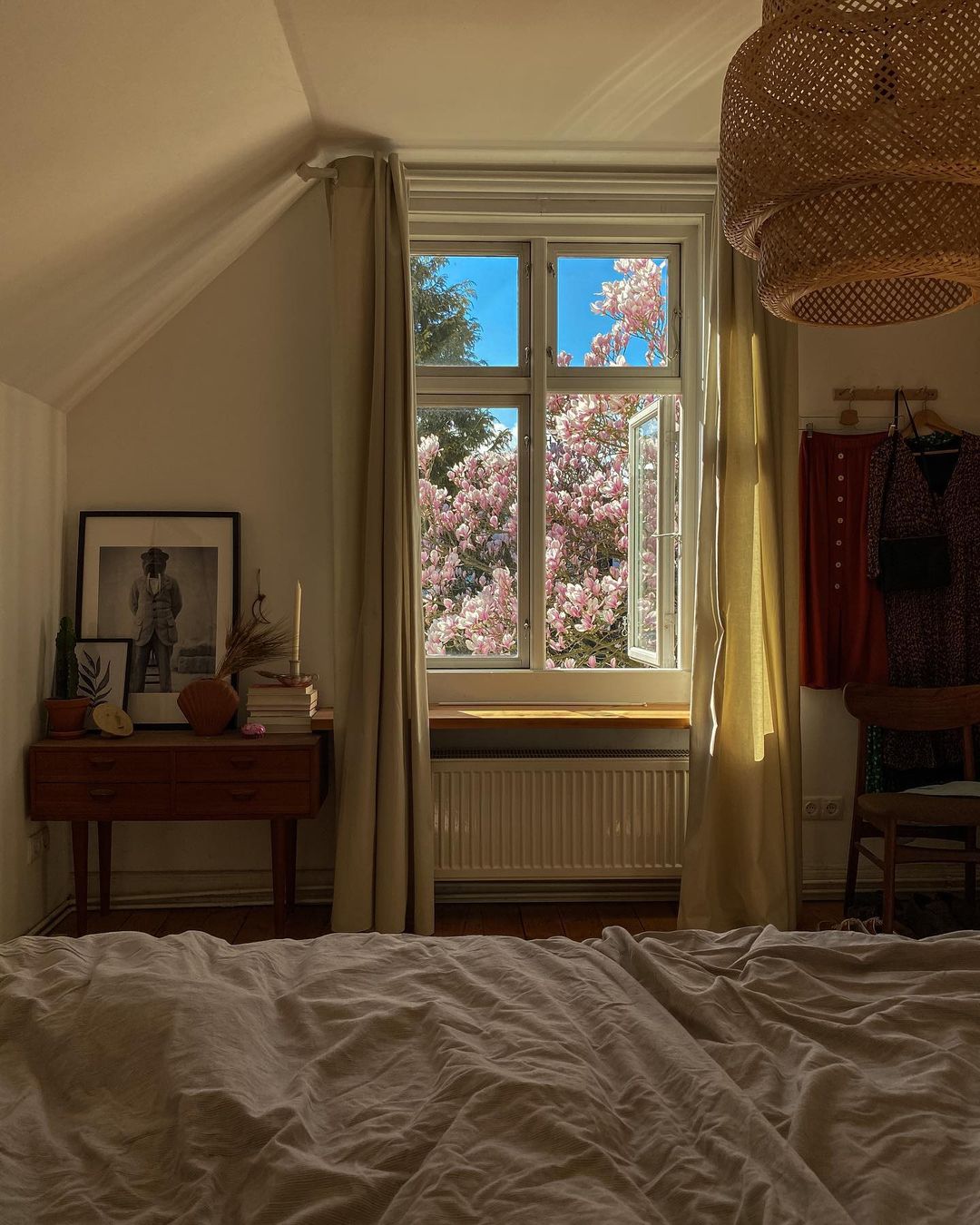 The bathroom is fantastic, with the old drawer below the sink, with its grey&white tiles and the minimalistic white cabinet that gives some modern vibes to the place. What a great way to mix different styles.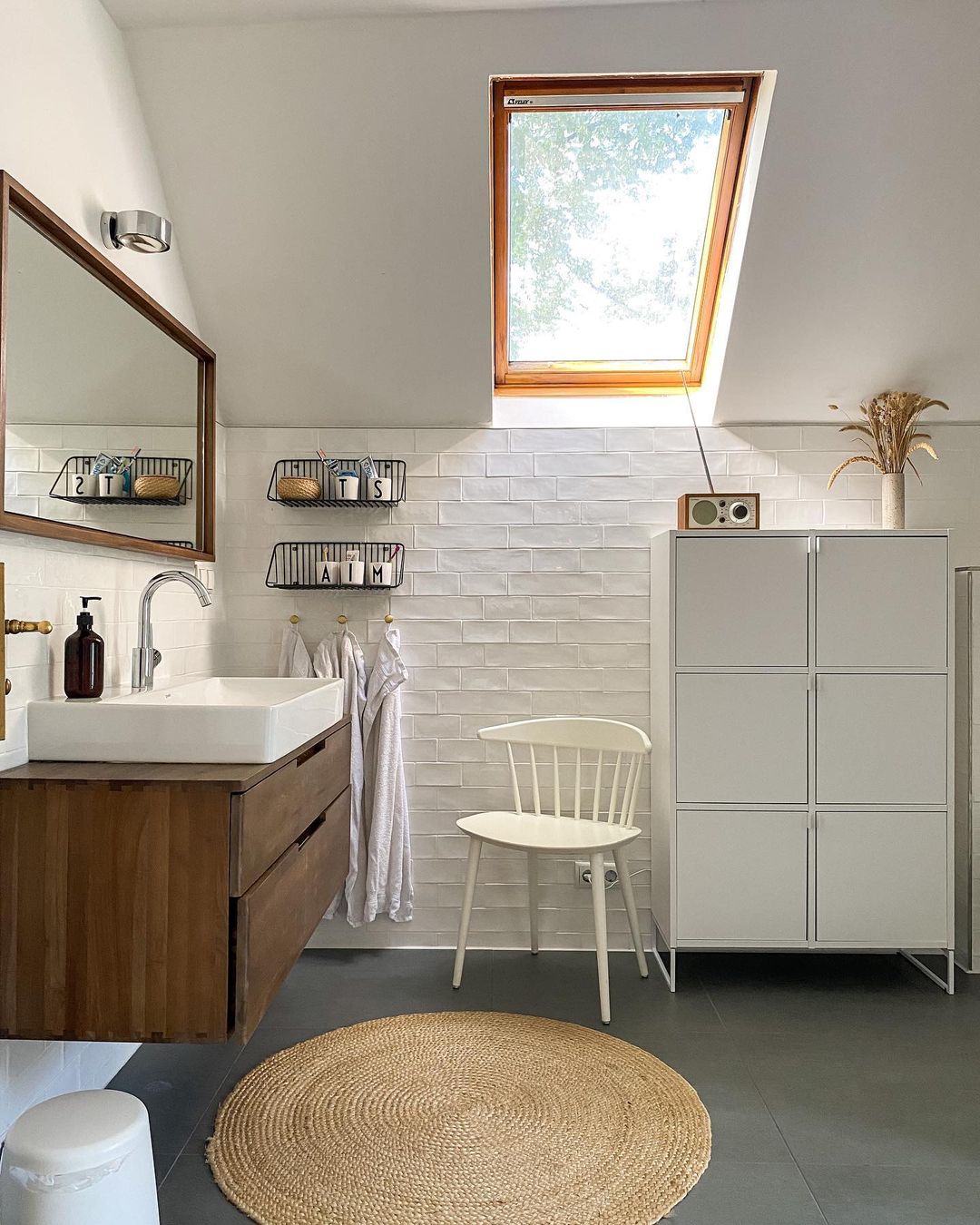 If you liked this tour, do not hesitate to check out Steffi's IG feed as she has a nice backyard too, and many other beautiful spots in her home.
That's it from me this week, my friends, see you next week with another home tour, this time with a local treasure, a cabin from Maramureș 😉
Photo credits: @heyheyhaus – shared with her friendly permission