This week, my friends, we are traveling away from the Scandinavian region. I found a beautiful interior in Hamburg with some Scandi vibes that turned into a "must-see" home to me. This 170 sqm home belongs to Anne Dirfard, an interior blogger and digital creator of the 170qm Instagram feed and 170QM blog.
I love the dark colors on some of the walls that add more depth to the rooms. The tiles in the kitchen are one of my favorites. These were very trendy in my region in the '70-'80, especially that you could not find other models ;). Their vintage vibes are undeniable, and to be honest, I'm not sure why these are no longer popular here (I might have a hint, but that would be too rude to tell about on the blog). The dining areas in the kitchen and next to the living room (what a luxury, having two dining areas) are charming due to the mix of chairs, such a cool thing to use to add extra charm. In the living room, the sage green wall adds accent to the Tv area, and we all know how hard it is to design the proper Tv area. I'm not sure what is the focal point of the reading corner, the sage green armchair, or the Formakami pendant, up to you to decide on this.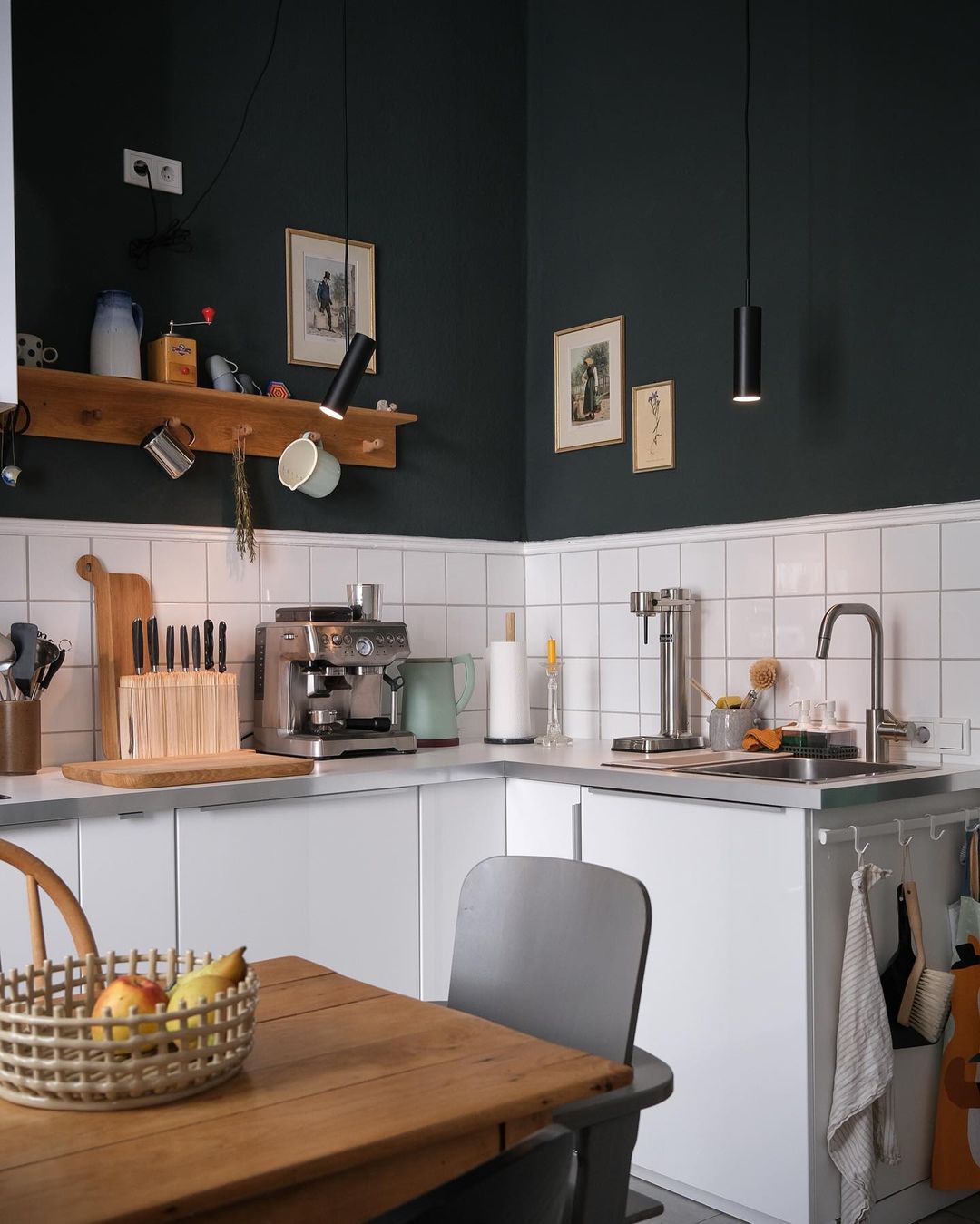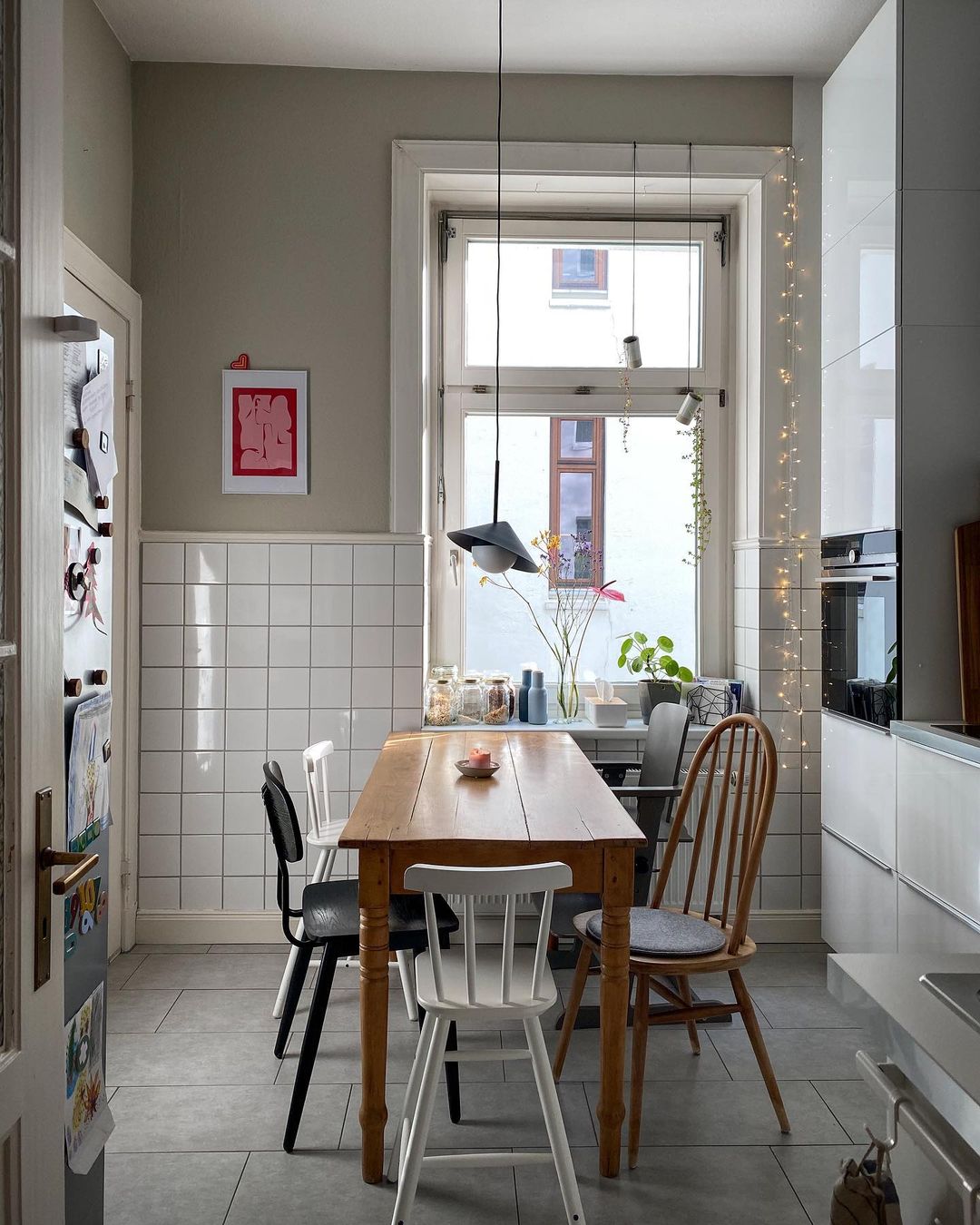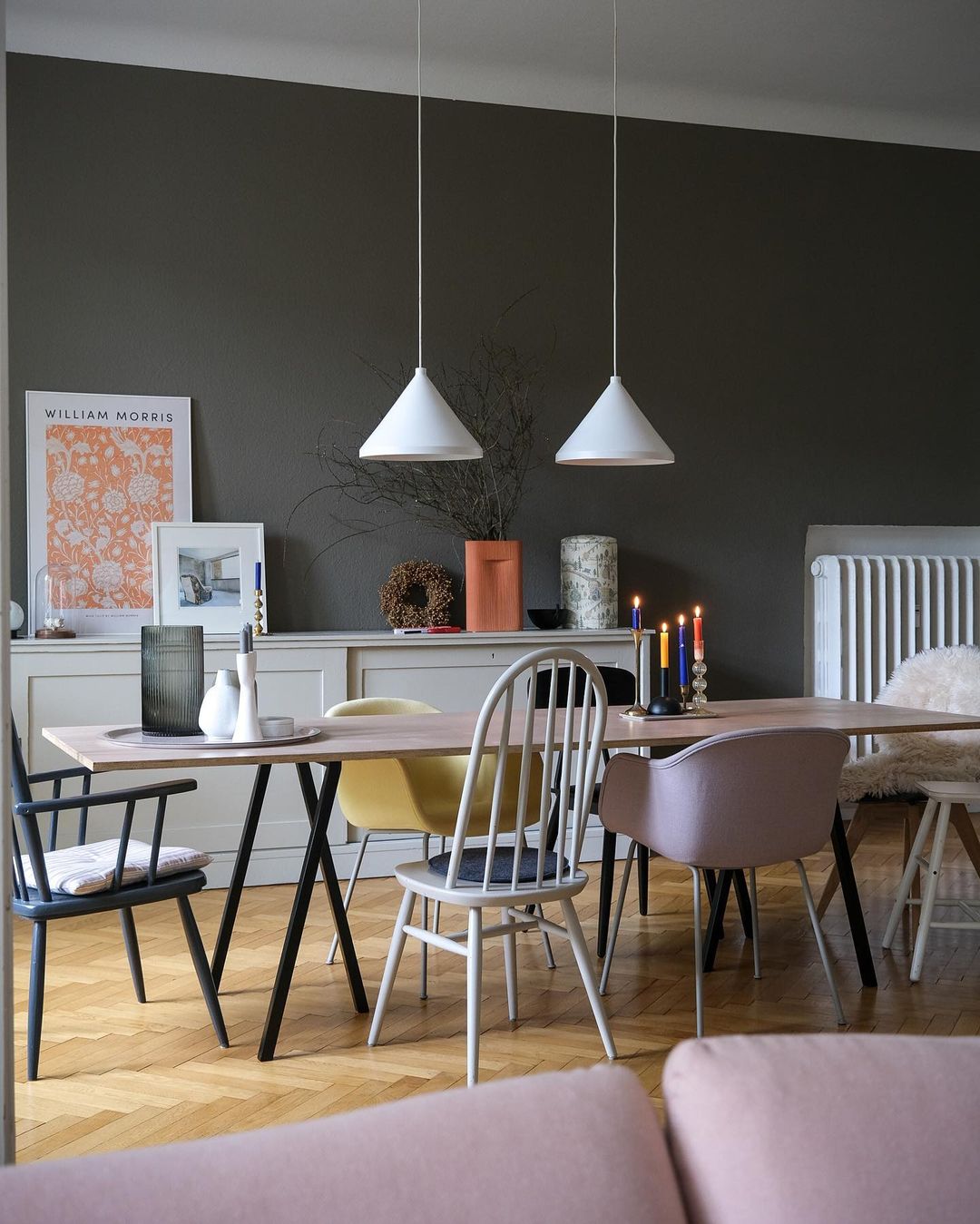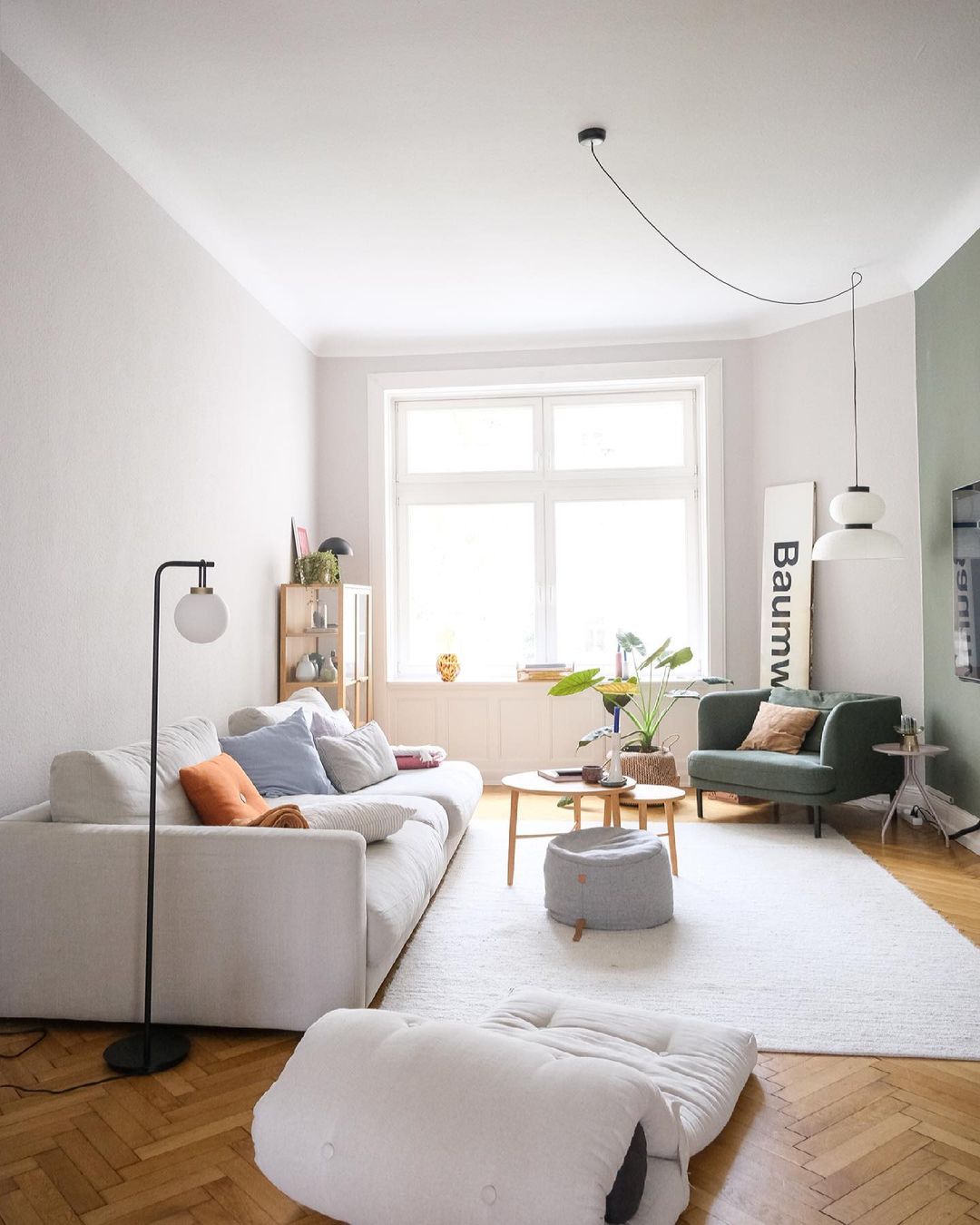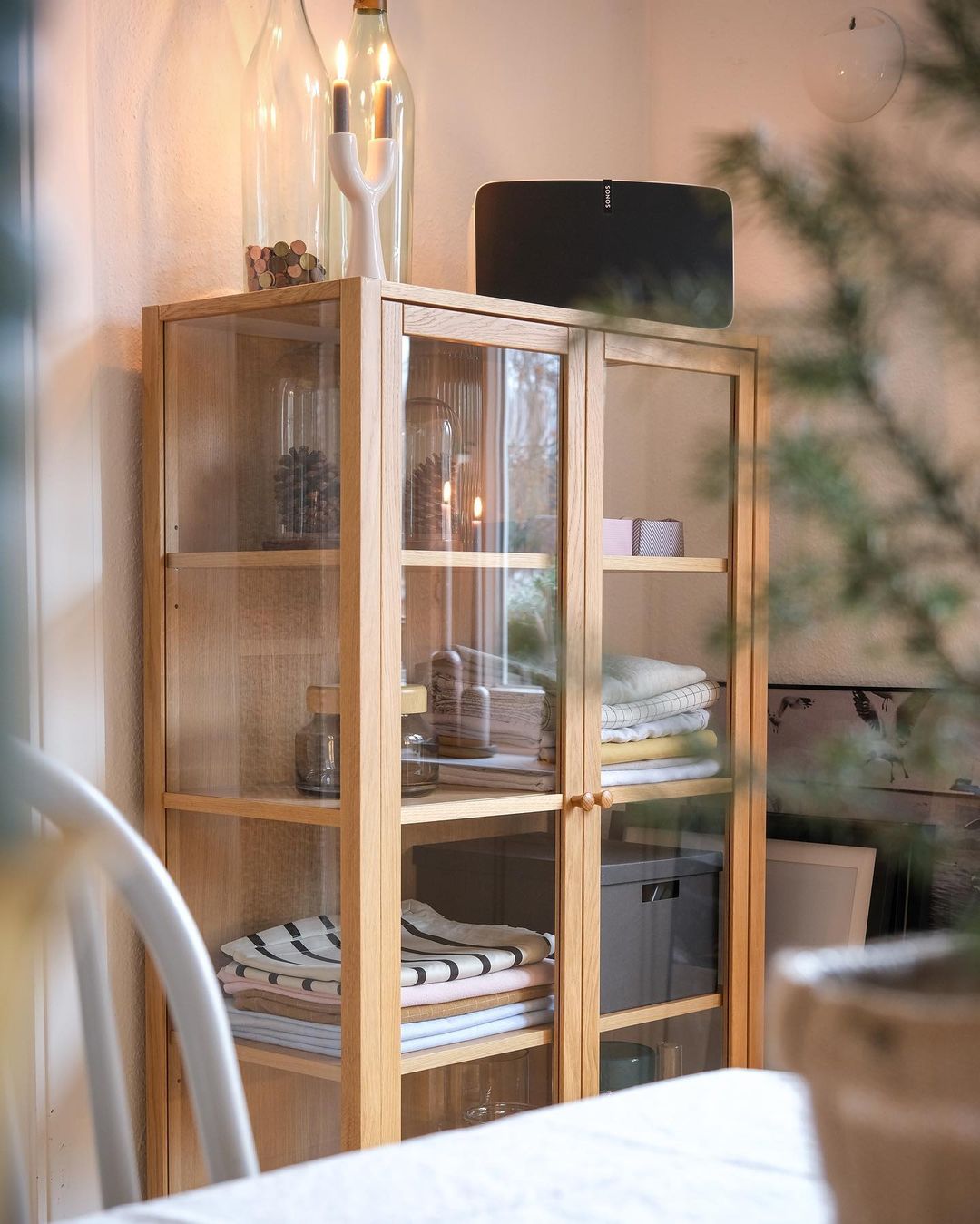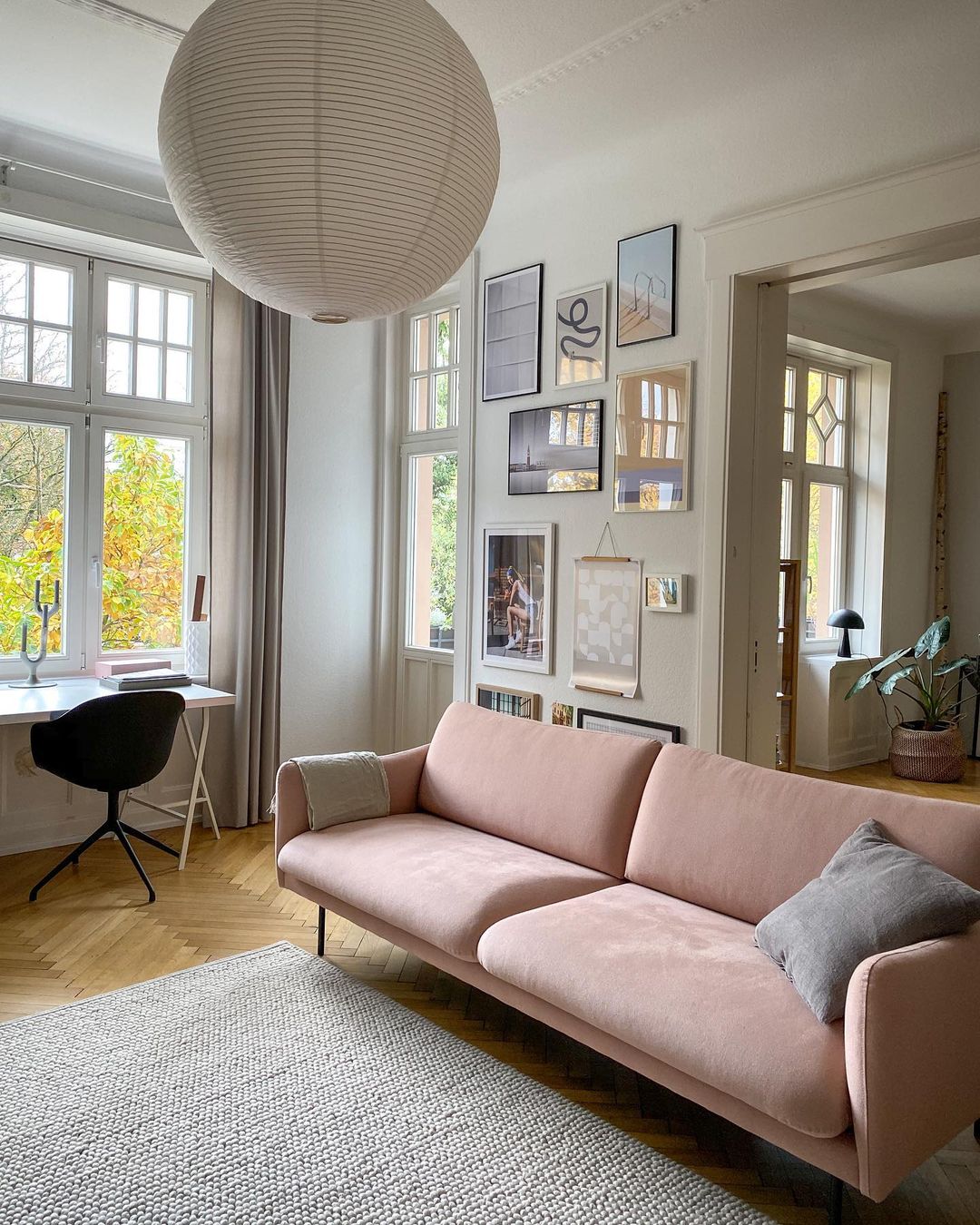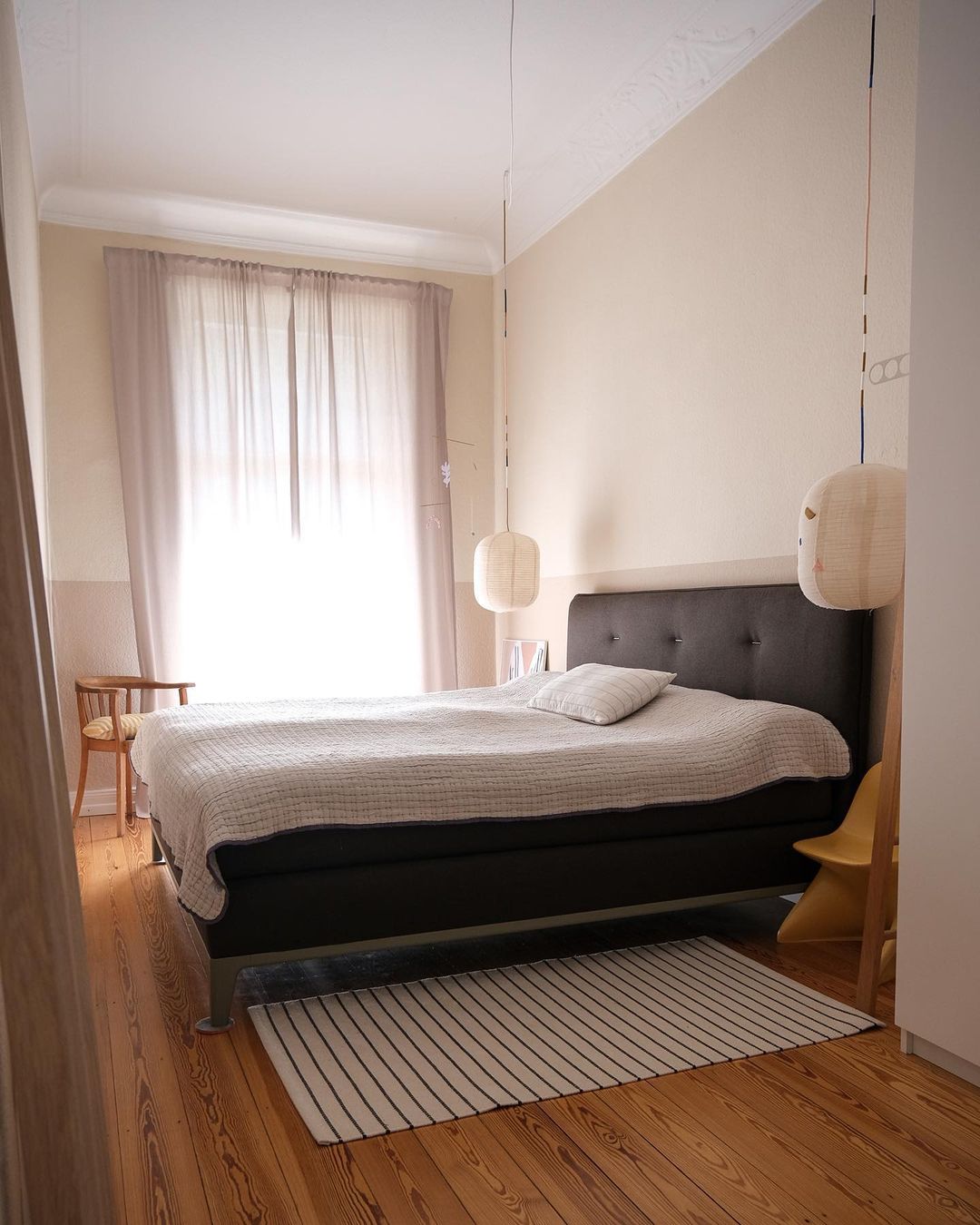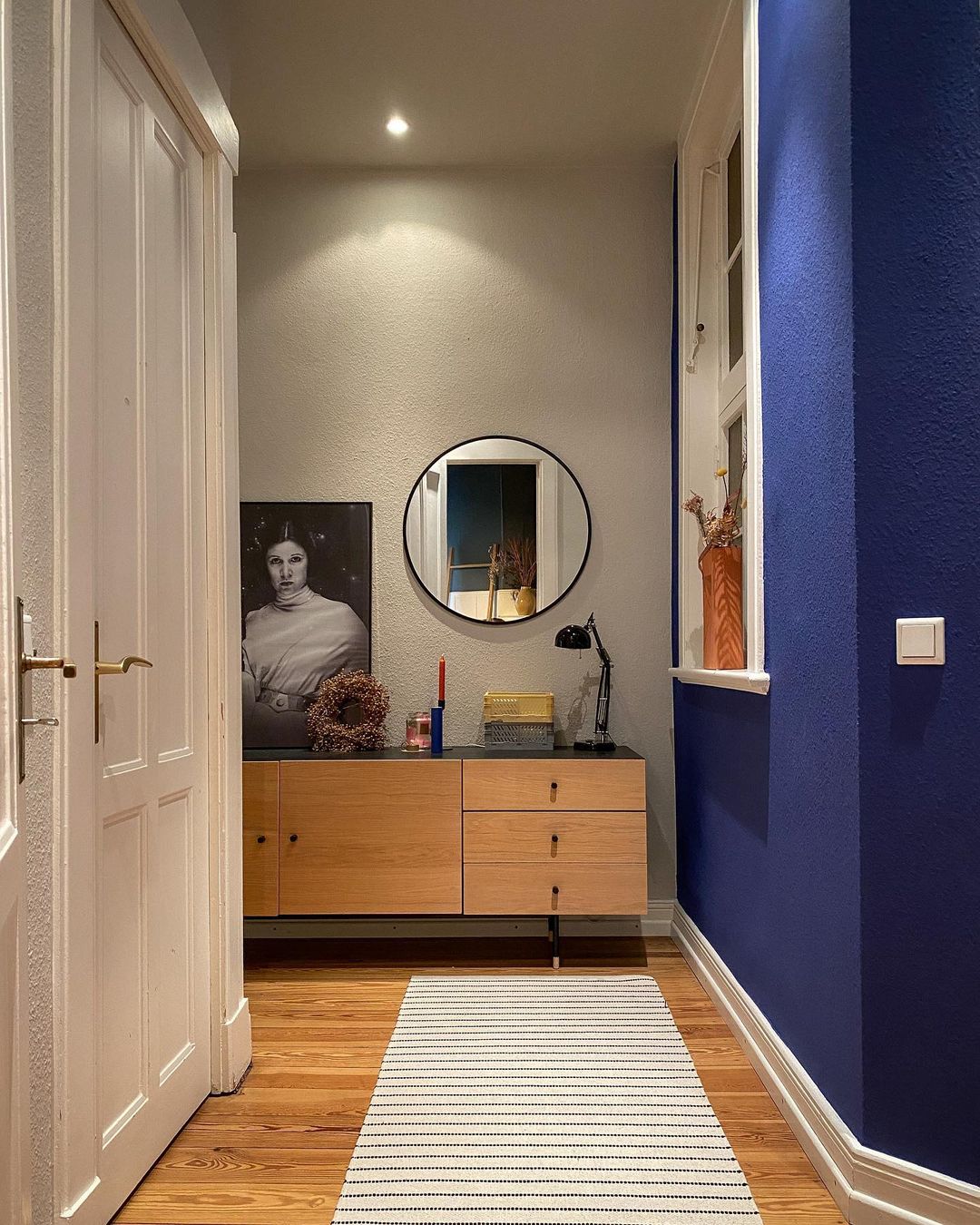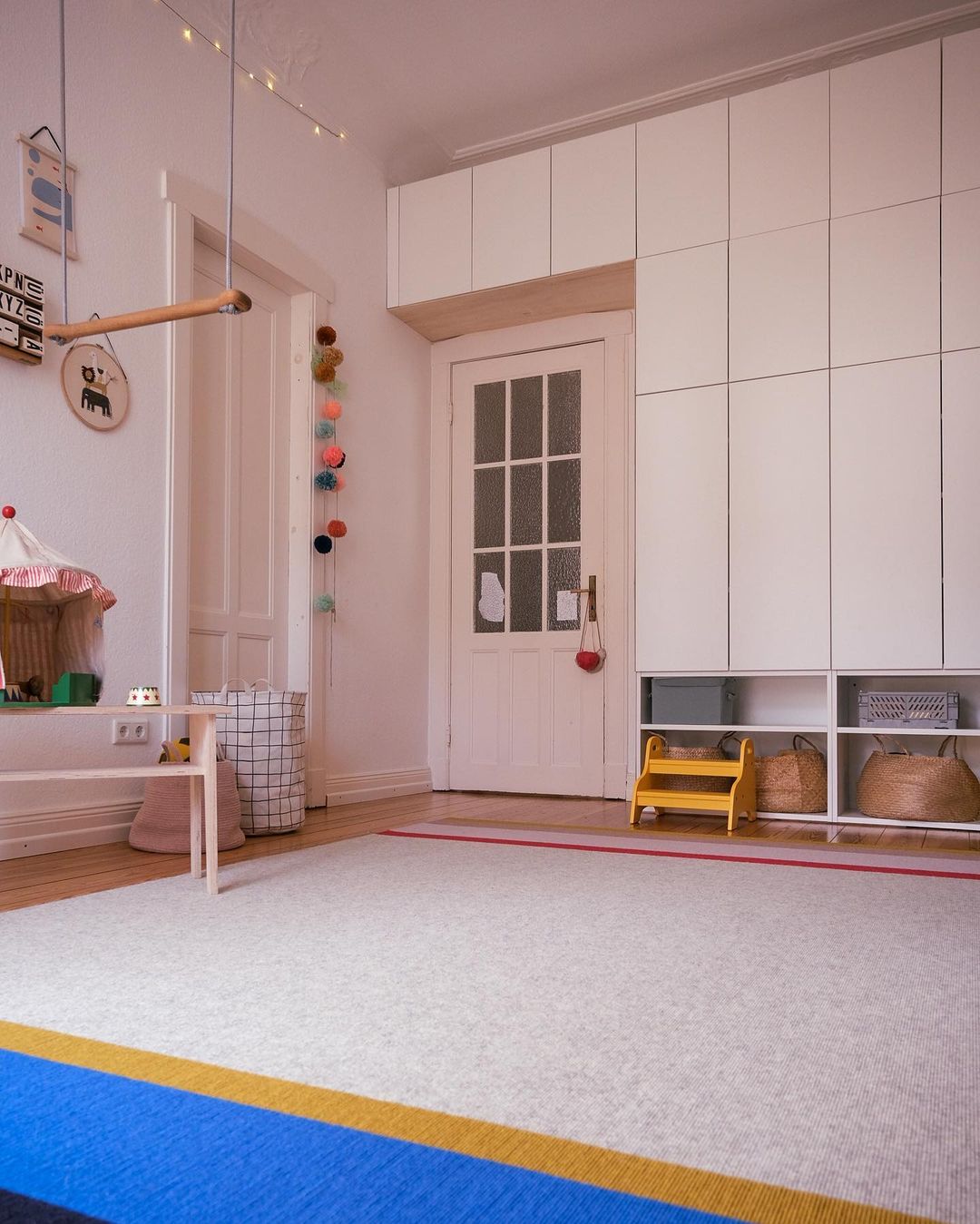 Is there anything that captured your attention? There are so many in my opinion, that it's hard to choose one, for example, the dark blue wall in the hallway, the powder pink sofa in the living room, the vintage closet, or the storage above the door in the kids' room, or the minimalistic bedroom. The kids' room is a winner to me. I love those children's rooms that show creativity by adding original pieces, like this one having that nice vintage closet. Did you observe by any chance the glass cabinetry full of treasures? We have one too (I know I take shitty photos, my next project is to attend an interior photography course) in our kitchen, and this is where I keep all my loveable ceramics. So happy to have it 🙂
Hope you like the tour, I definitely do!
Photo credits: Anne Dirfard IG @170qm – shared with her friendly permission