When searching for inspiration for my blog, sometimes it happens that I find interiors where I love everything. This is the case with this 48 sqm Stockholm-based apartment too, I love every corner of it. The white Scandinavian Shaker Kitchen with its doors made of solid pine and painted with linseed oil is a timeless design that will "resist" as a strong focal point in the world of interior design. Those tiny golden buttons totally convinced me to love this bright kitchen. The open shelves go hand in hand with the pine floors and add a natural tone to the place. It might be funny, but what I love the most is the radiator, what a great vintage piece. I hate nowadays radiators, we have the same in our house, but they are ugly as hell.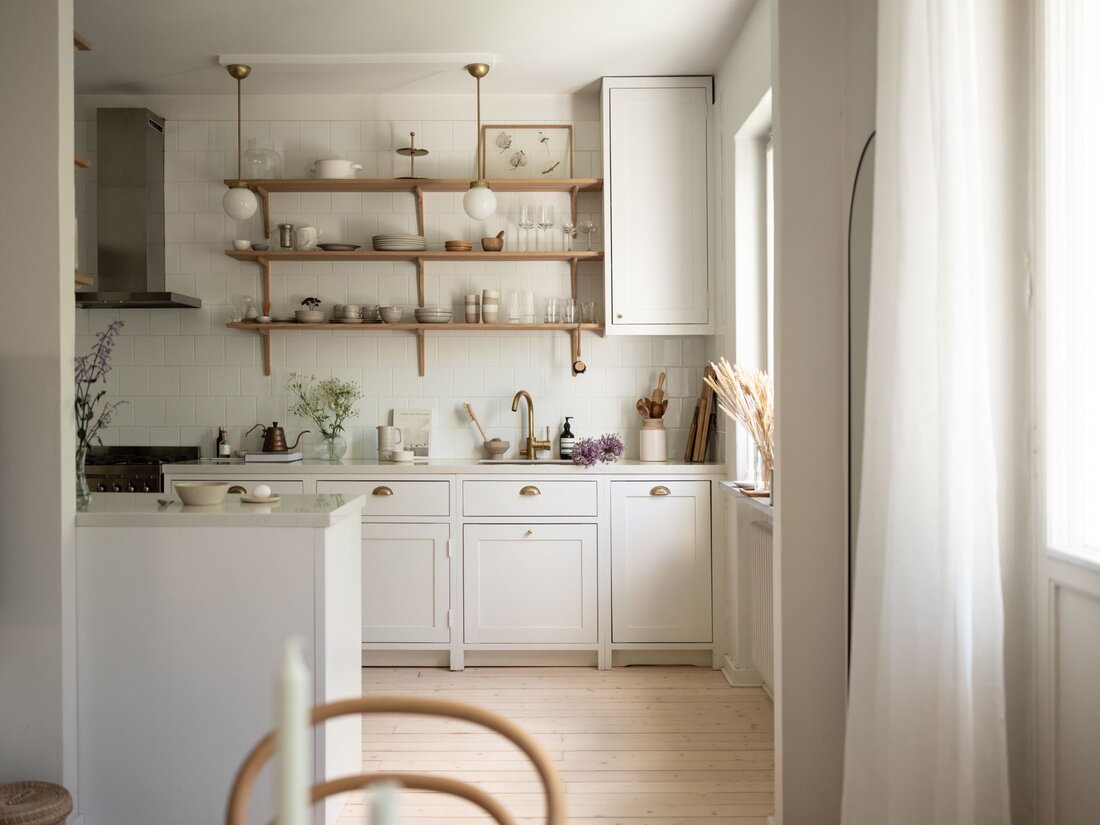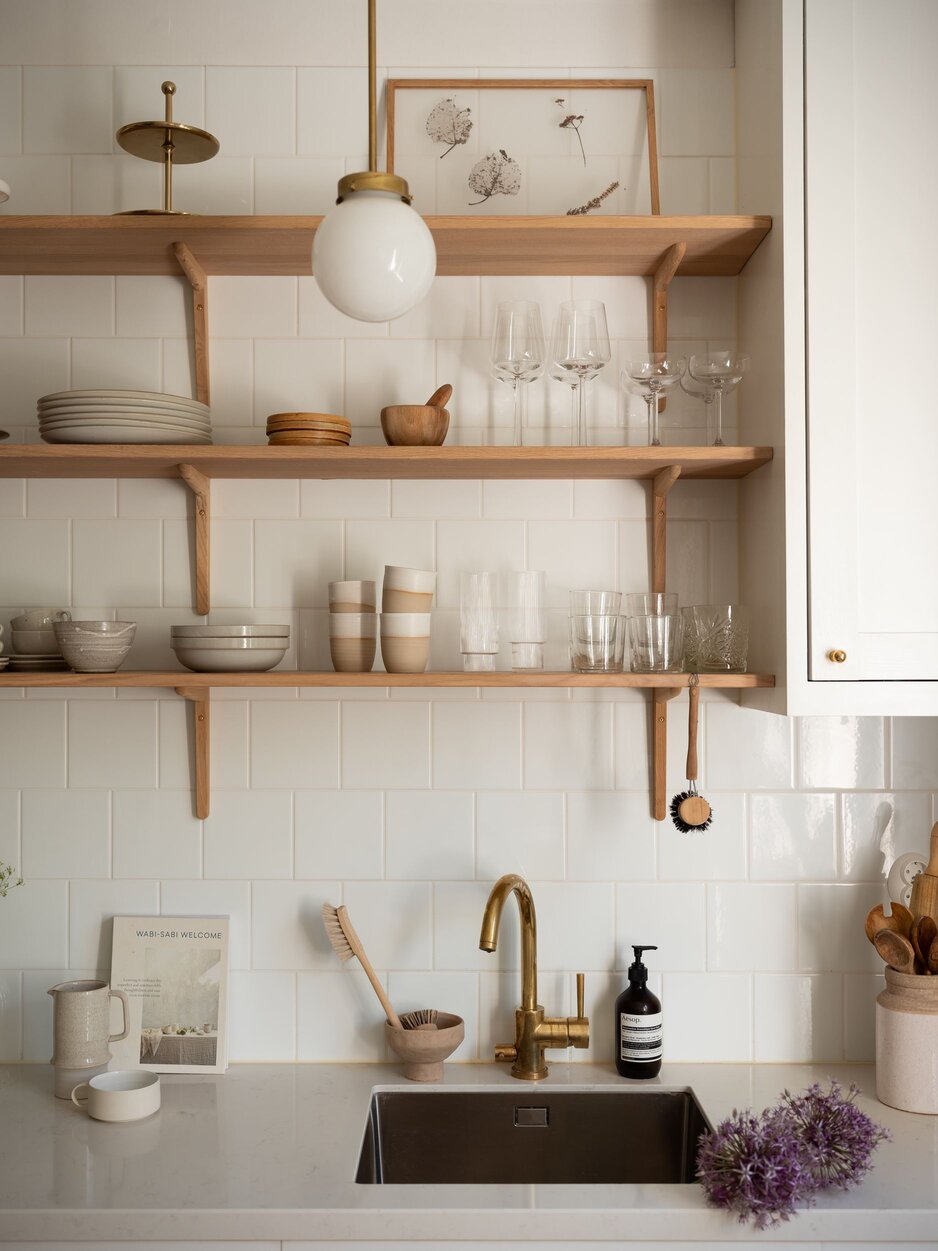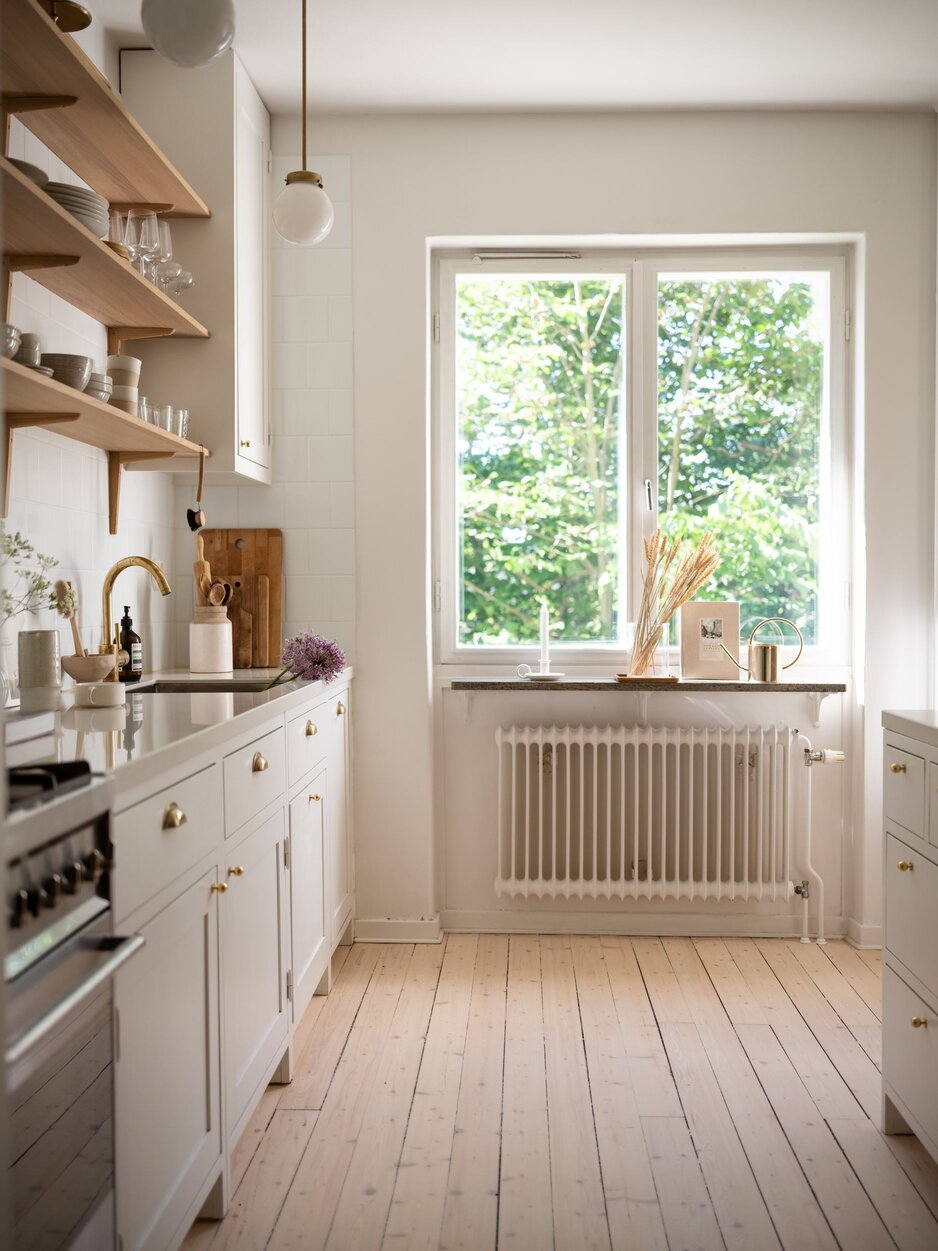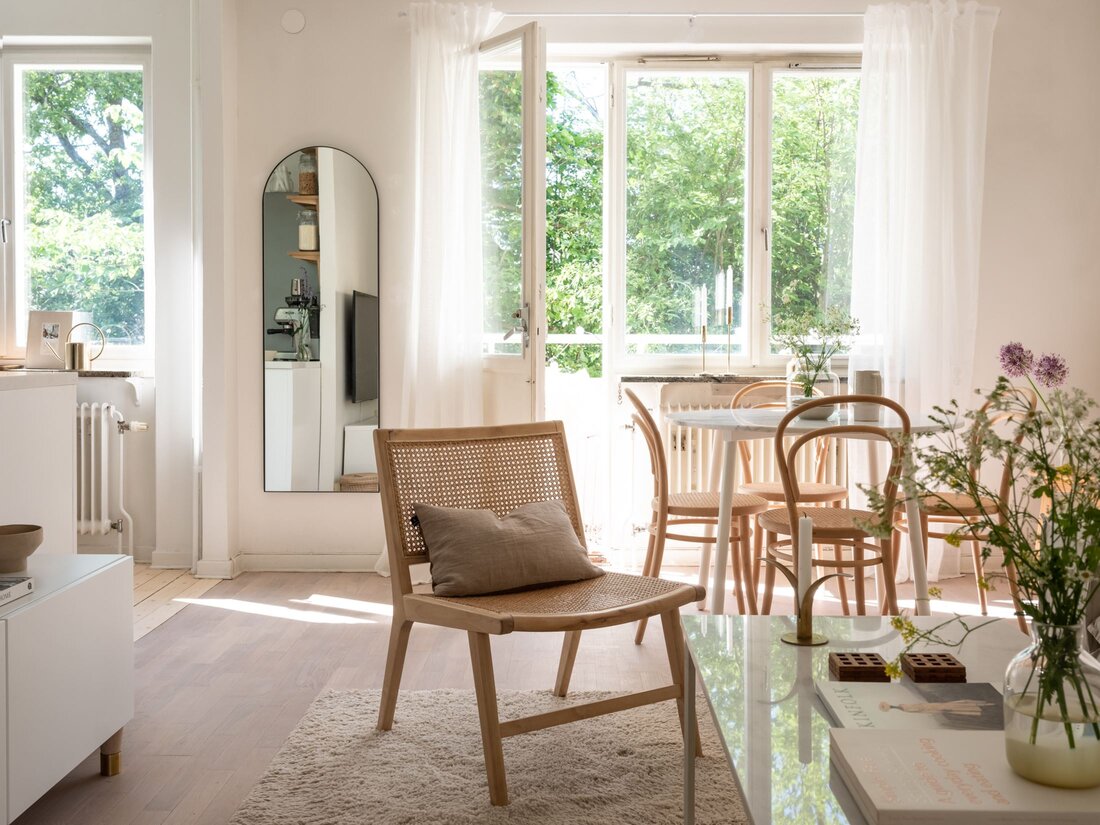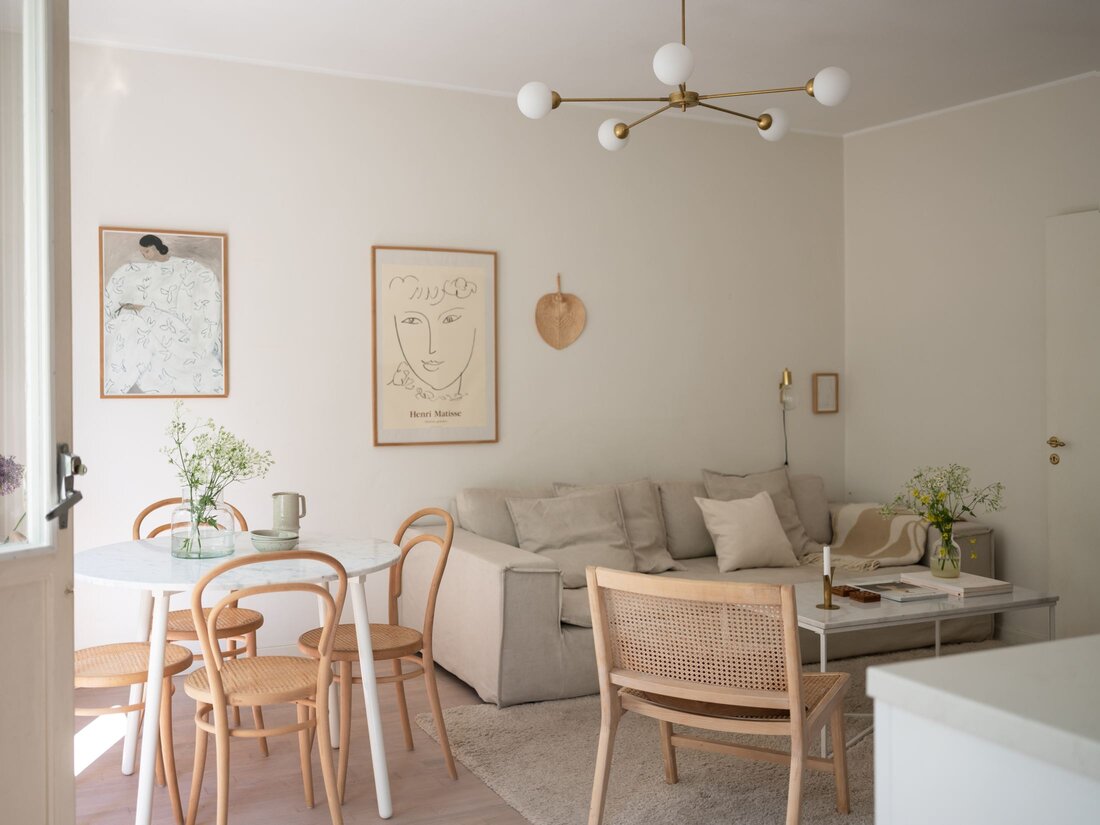 What a nice idea of combining a small desk with the bedroom, turning the home office into a cozy corner. The white drawer is an Ikea piece, with golden handles/buttons that make the whole furniture much nicer than the original one. We have it too in our bedroom, but we kept it with the black buttons, now I wonder, maybe it would be a good idea to change those. The beige office chair is from Ikea too, totally fitting into the natural tone of the room. The walls are painted into transparent pink from Jotun's Lady Collection.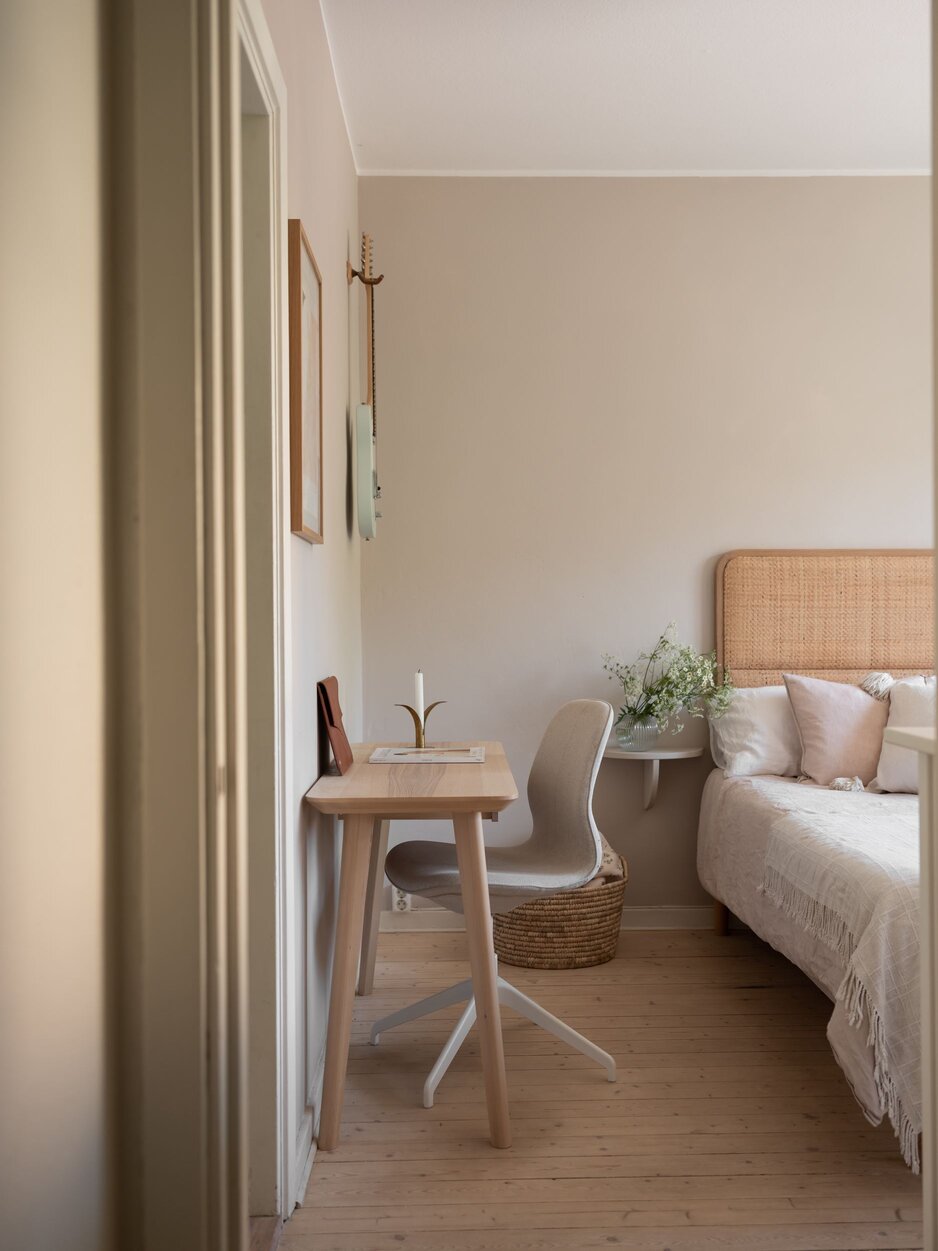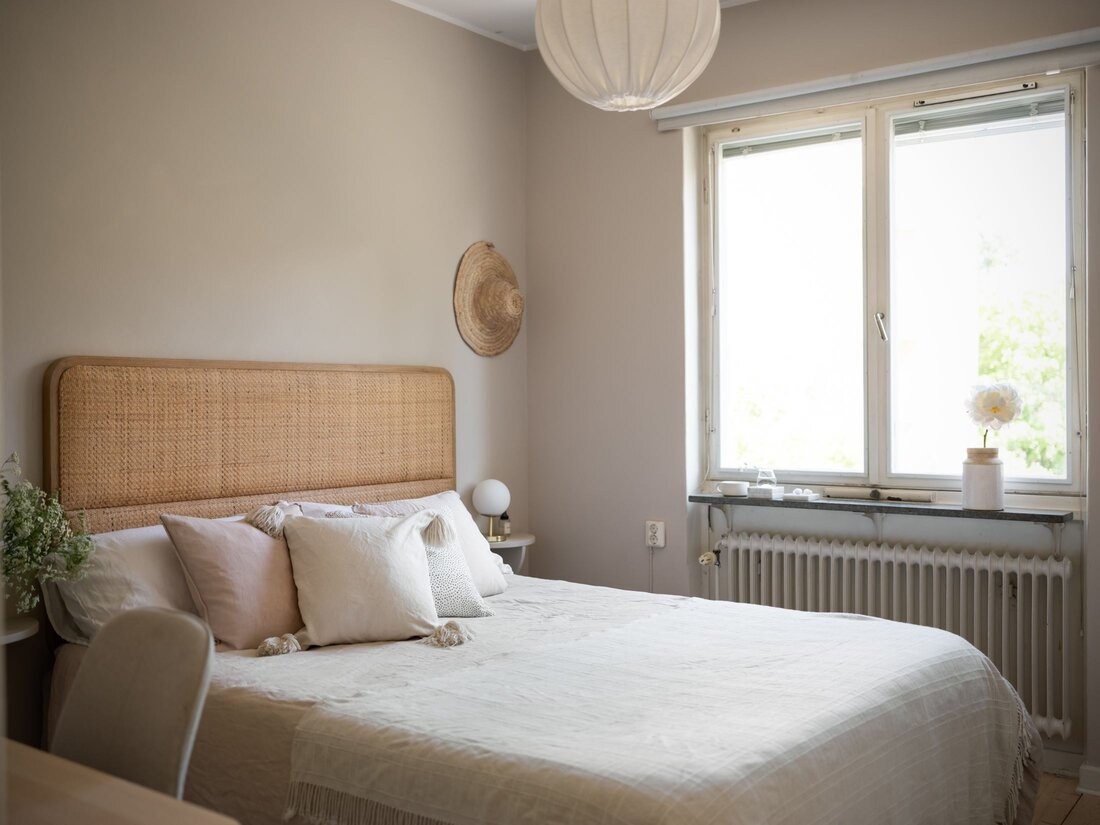 This is the sweetest, the tiny little bathroom I've recently seen on the world wide web. If this house would be empty, having only the bathroom, I would be totally into it to buy it. The kitchen is a great extra, a real beauty too, but when I saw the bathroom I knew, I must share this on my blog. Nothing kitschy, with its simplicity combined with a touch of pink (I bet you didn't observe the top line of pink tiles 😉 ), this bathroom with its bathtub is everything you need. It's the definition of coziness.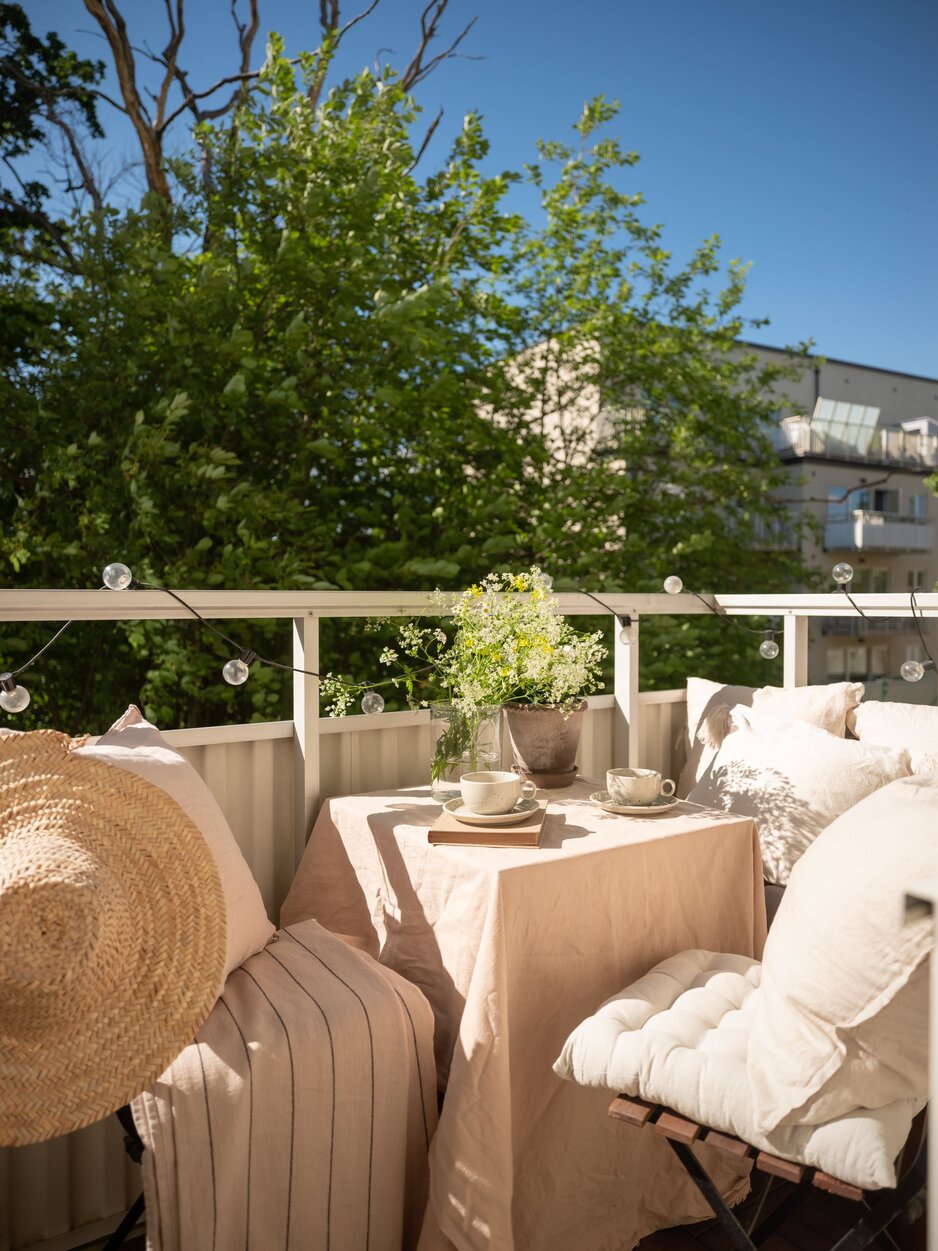 As usual, there is an outdoor space too, a small terrace to get some fresh air and let the natural light flowing into the apartment. Tiny spaces never scare away Swedish people, they can turn these into some hygge corners. This small terrace is a nice spot to have a glass of wine at night staring at the stars or having a cup of coffee in the morning sunbath. Either way would work for me.
This apartment was for sale for a few days, but till I managed to get some time to write my blog post, boom, it got solved. Anyhow, admire it as it's a great source of inspiration.
Photo: Johansson
Styling: Lindholm
Photo credits: Historika Hem, shared with kind permission.