What I love the most in Swedish interiors is that, regardless of the apartment's type or size, there is always an outdoor space, even if it's a tiny terrace. Being closer to nature is vital for Nordic people, maybe this is one of the reasons that they can have that specific harmony with nature.
This interior sold by Alvhem is dated back to 1924 and it's a penthouse with a super cozy rooftop terrace. The 101.2 sqm apartment has 3 bedrooms, 1 kitchen, and 2 bathrooms. The living room combined with the home office corner is on the top floor that takes you out to the terrace. The natural light/sunlight flows into the apartment abundantly, this turns the place into an airy and bright interior. I cannot decide if the terrace with its greenery or the curvy walls are more powerful focal points, I adore both of these, that's for sure.
At the down floor, the spacious dining room, and the kitchen along with the smaller dining area, lets the owner decide where to have a cozy meal in case guests are coming over. The dominant white color and the light creamy tones go through the whole interior, making sure that the red line of the interior design is assured by the color palette. The bedroom itself is a calm oasis where a good rest is guaranteed.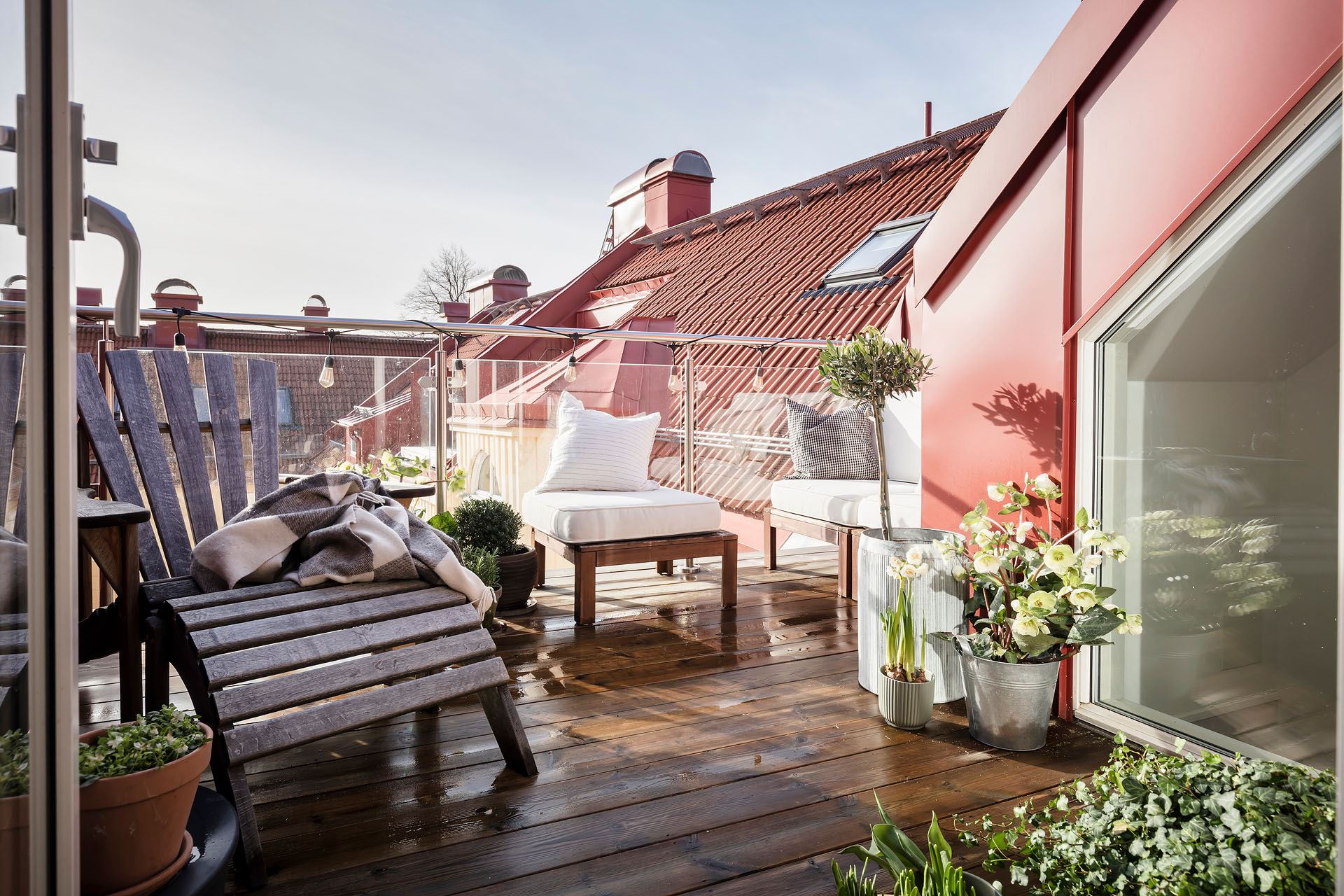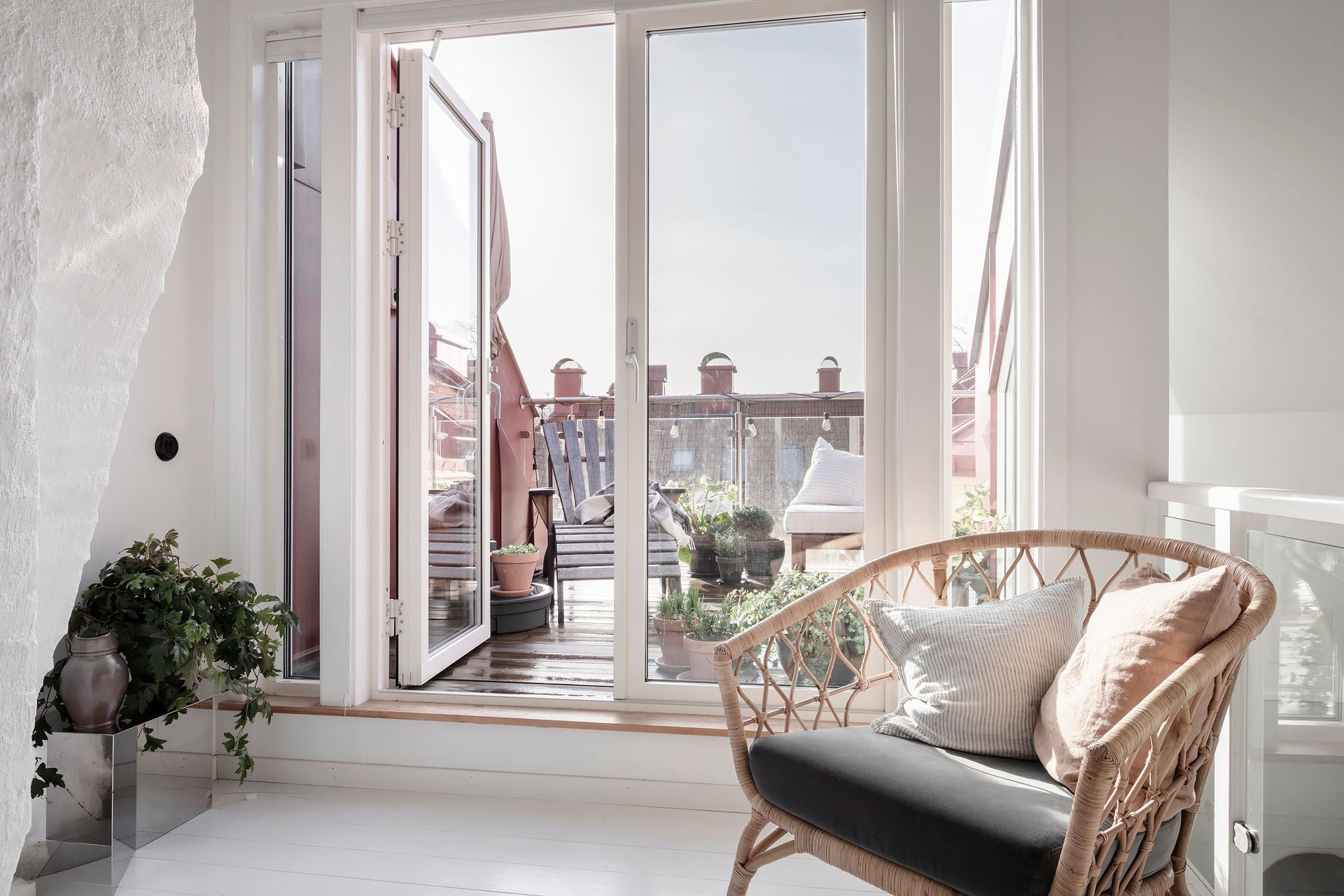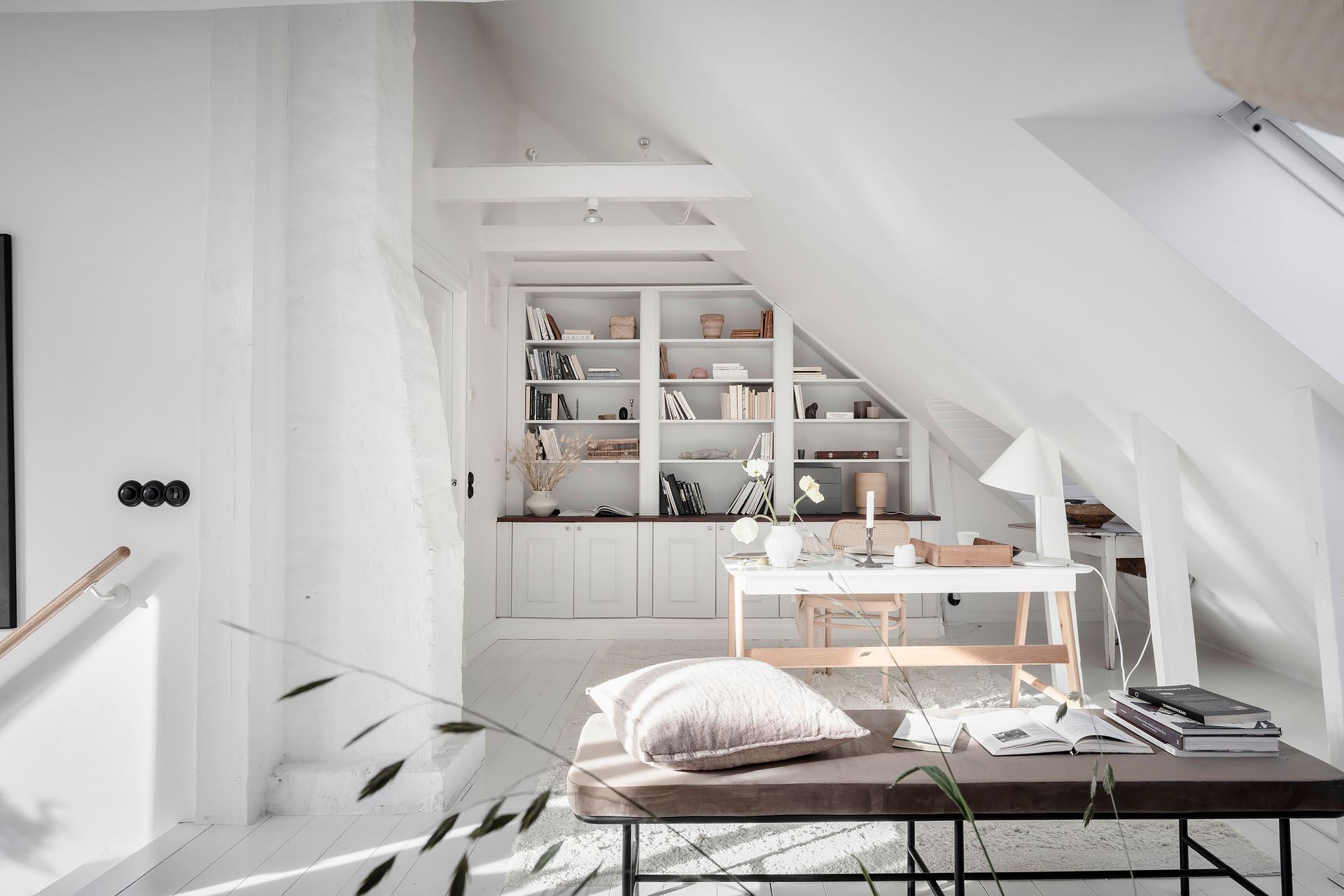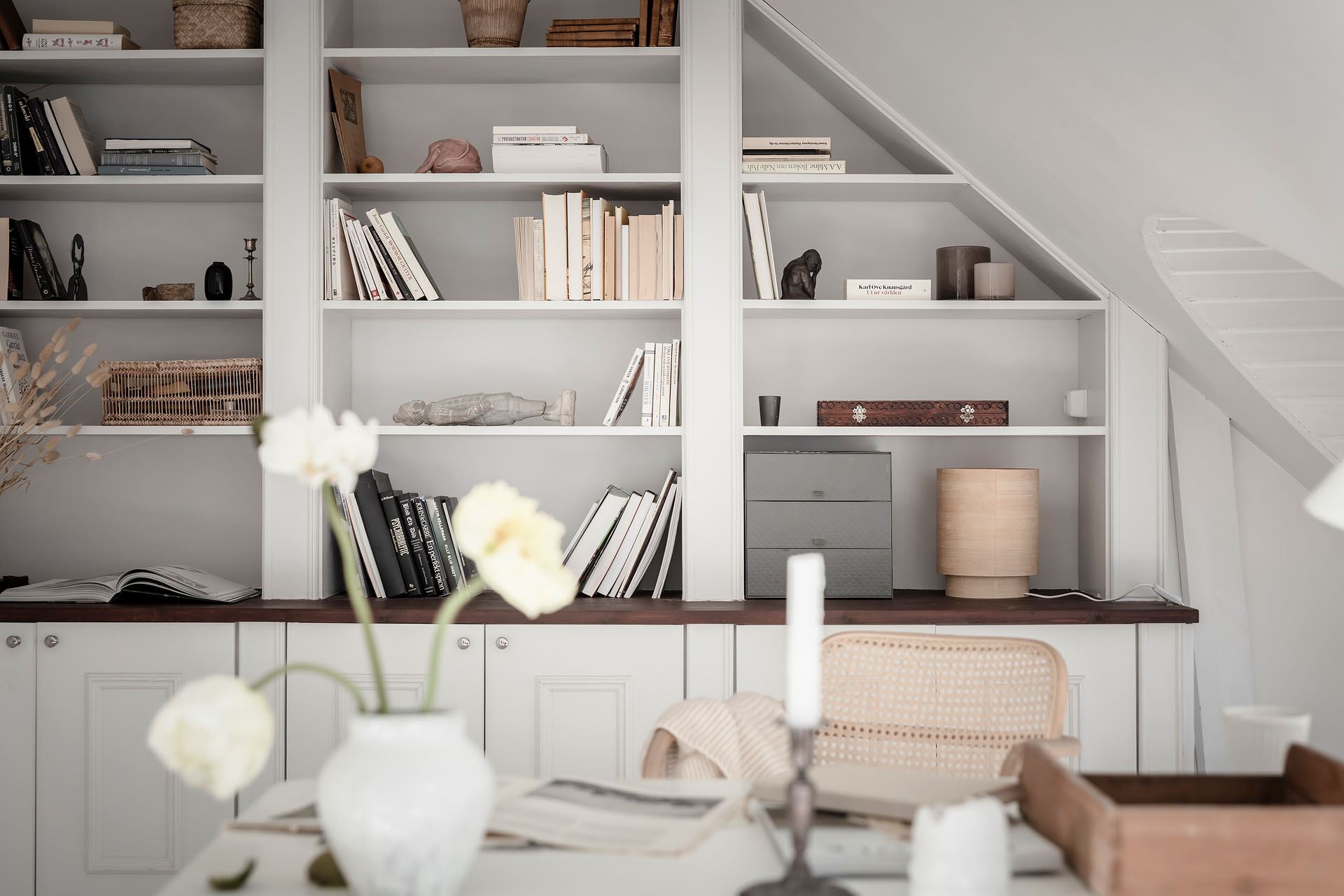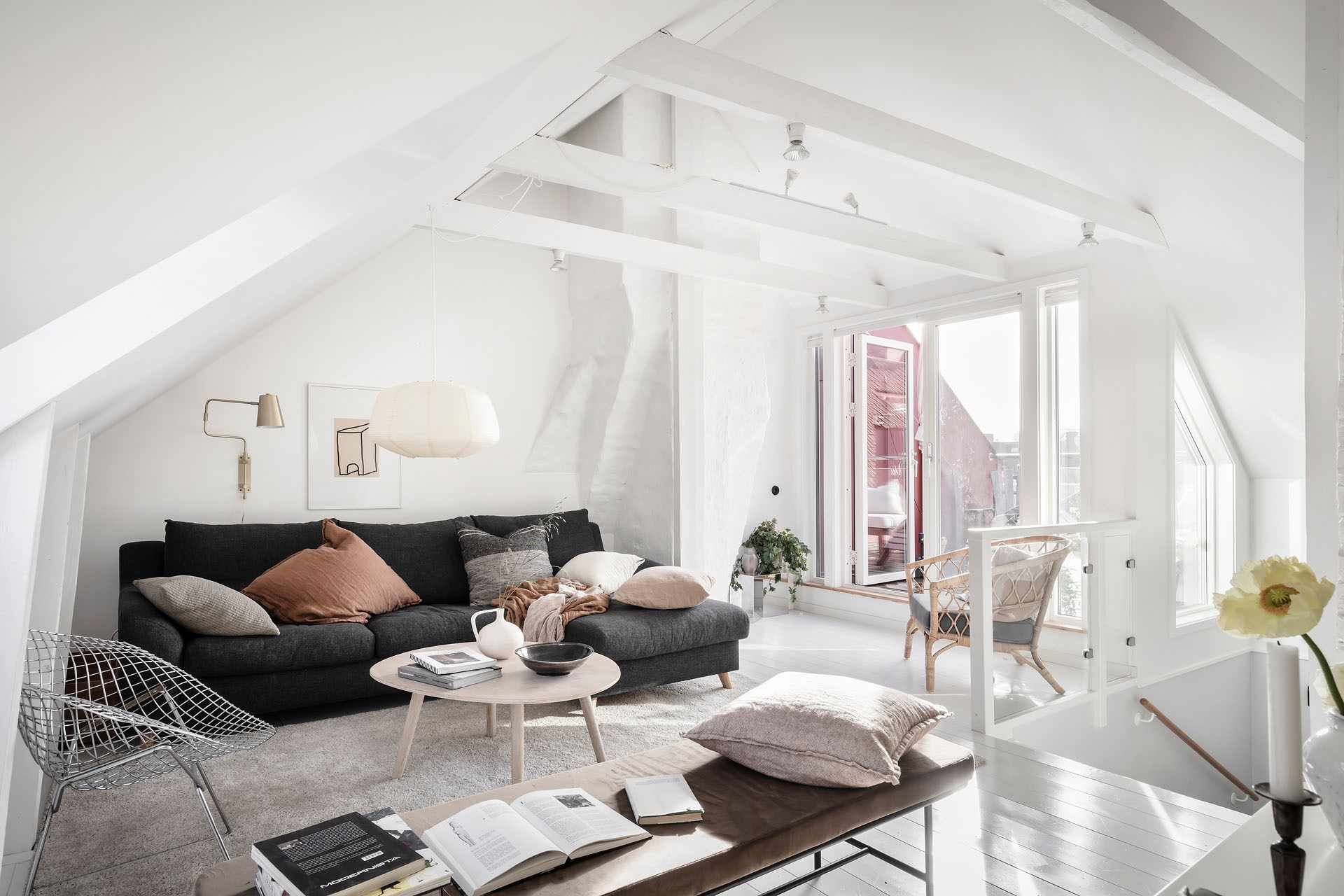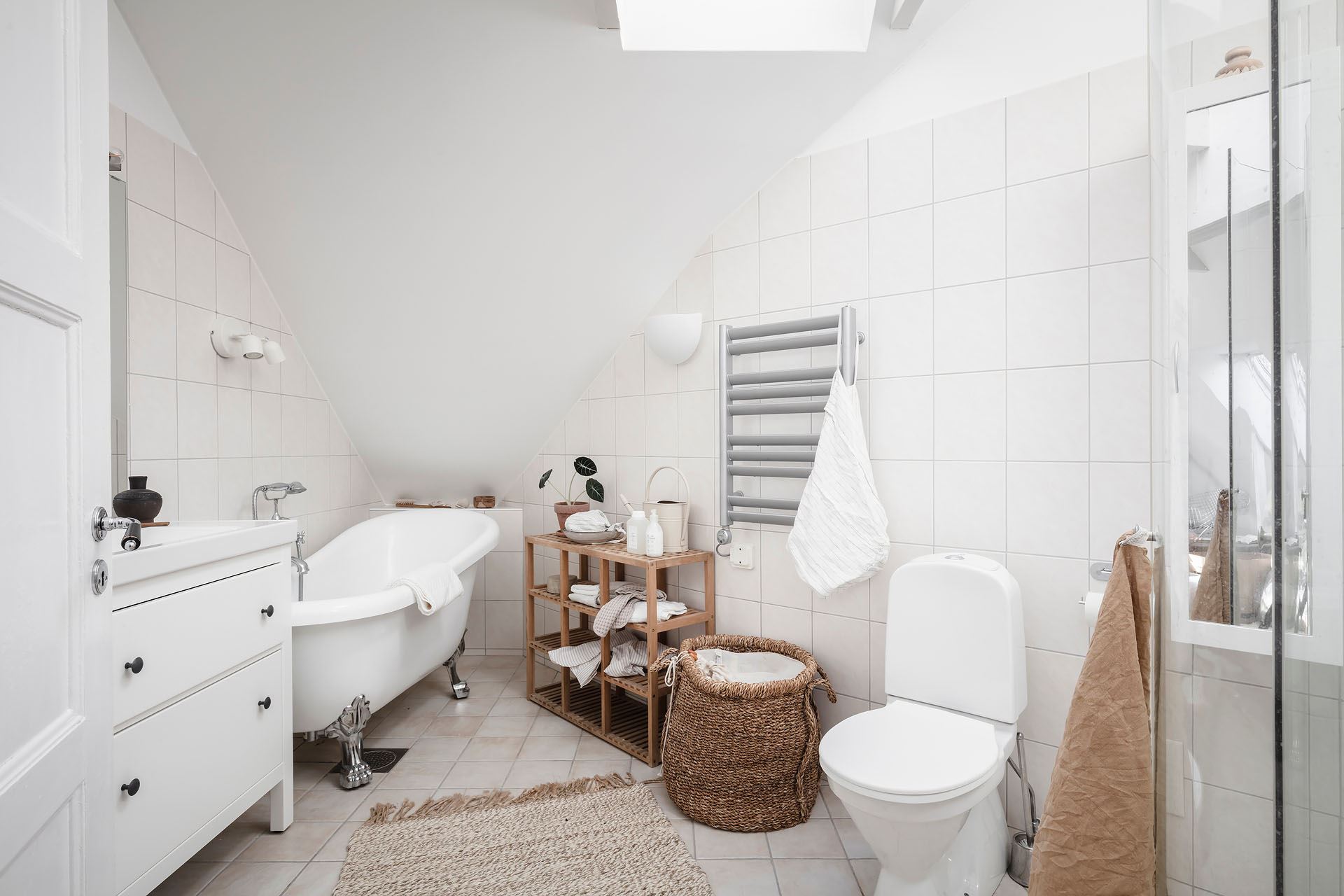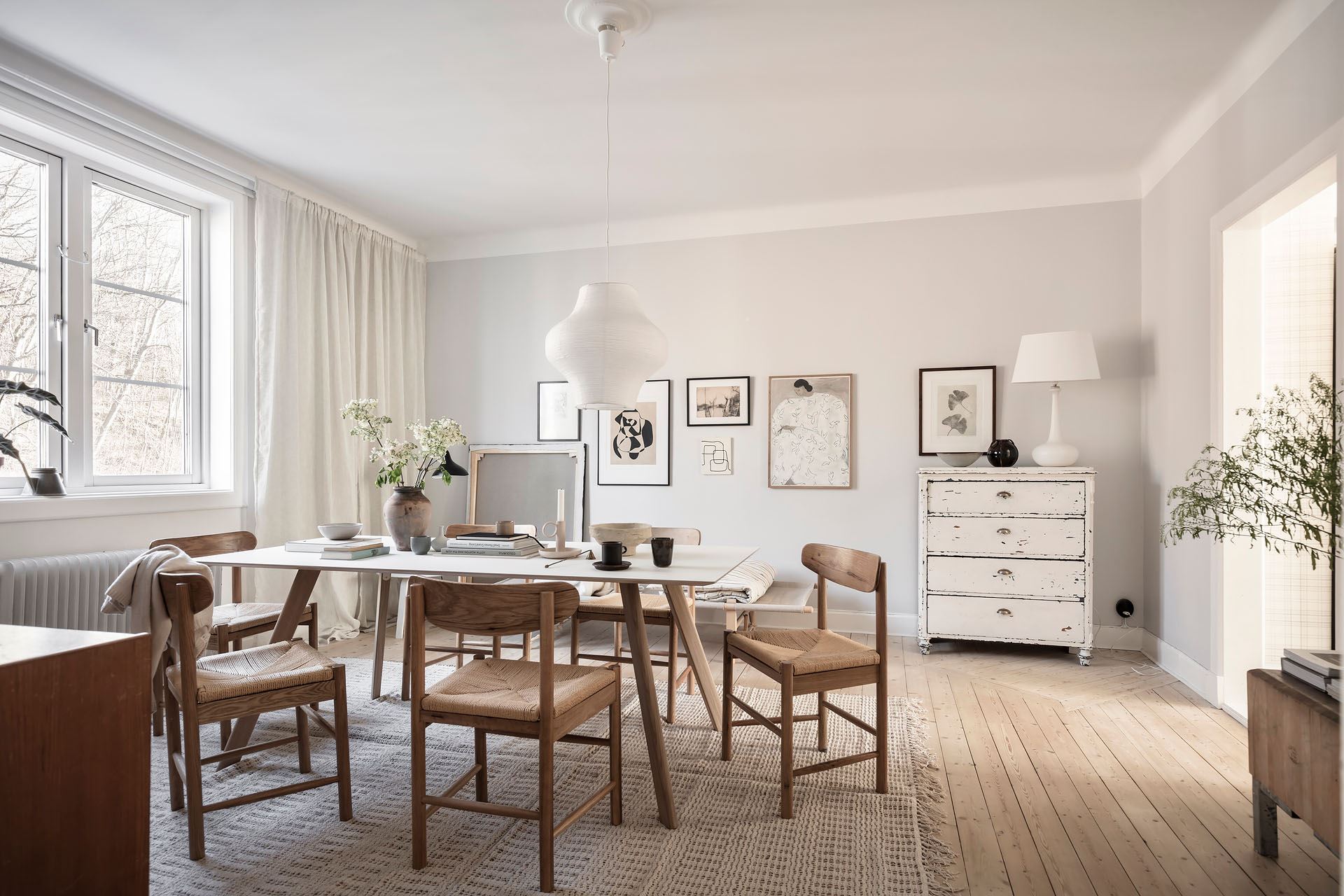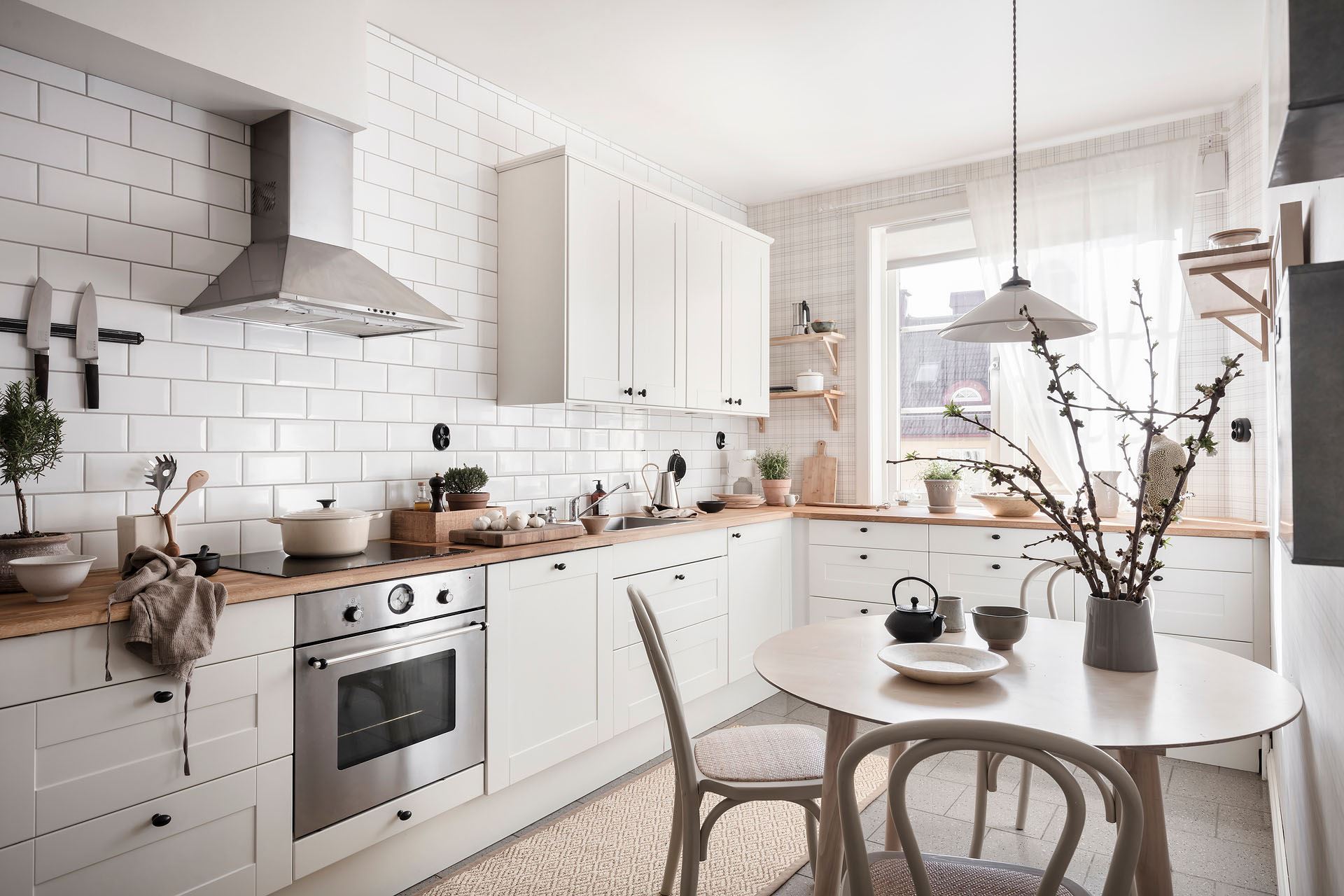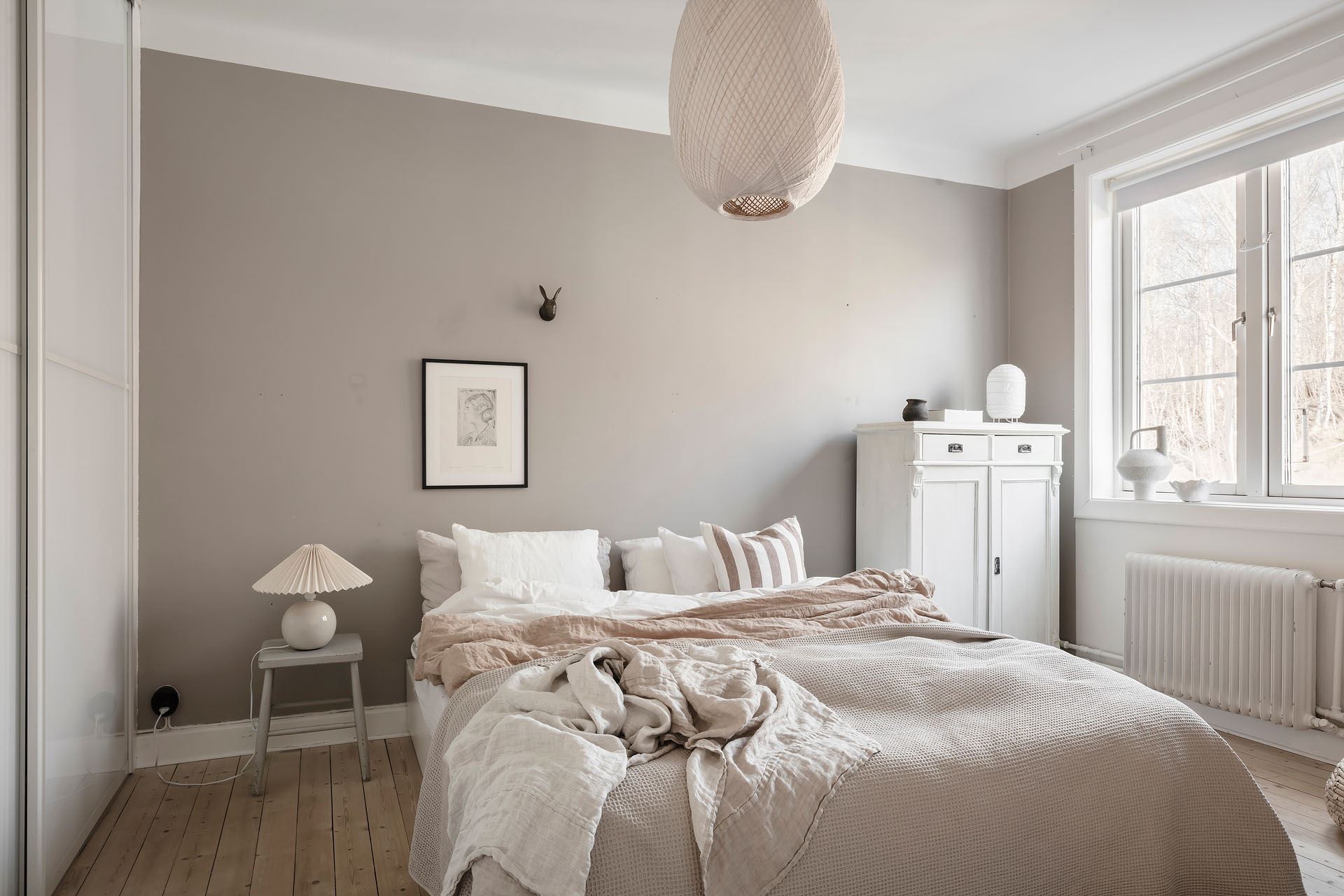 I hope you like this calming tour, don't forget to come back to my blog next week for another Nordic inspiration.
Photo credits: @Alvhem