When I started following Jessica Lindberg on Instagram, it was around Christmas when everything was surrounded by magic. I remember clearly the first post I saw, it was a short video with her kitchen playing some French music in the background and the wood cracking at the fireplace. She and her family have 2 houses, one in Skåne County, the southernmost region of Sweden, and the other one in Norrbotten, the northernmost county or the country. What a great way of keep traveling across the whole of Sweden, I could imagine living in almost every corner of that country.
Jessica's living room has multiple focal points, I could not decide which one I like the most. This huge Monstera deliciosa called also the Swiss cheese plant (love this name!) is all over the place, shining with its beauty and assuring the greenery feeling in the room. The chocolate brown sofas are another great piece, I'm not very into leather but these ones look great with their metal legs. Ikea has an ecological leather sofa too (maybe with a lighter color) that I like very much, I even used it in one of my projects. The ultimate focal point of this room it's the Samsung Frame tv on the wall with always different art set on the screen…never ever assume that I wouldn't spot a Frame television in a room.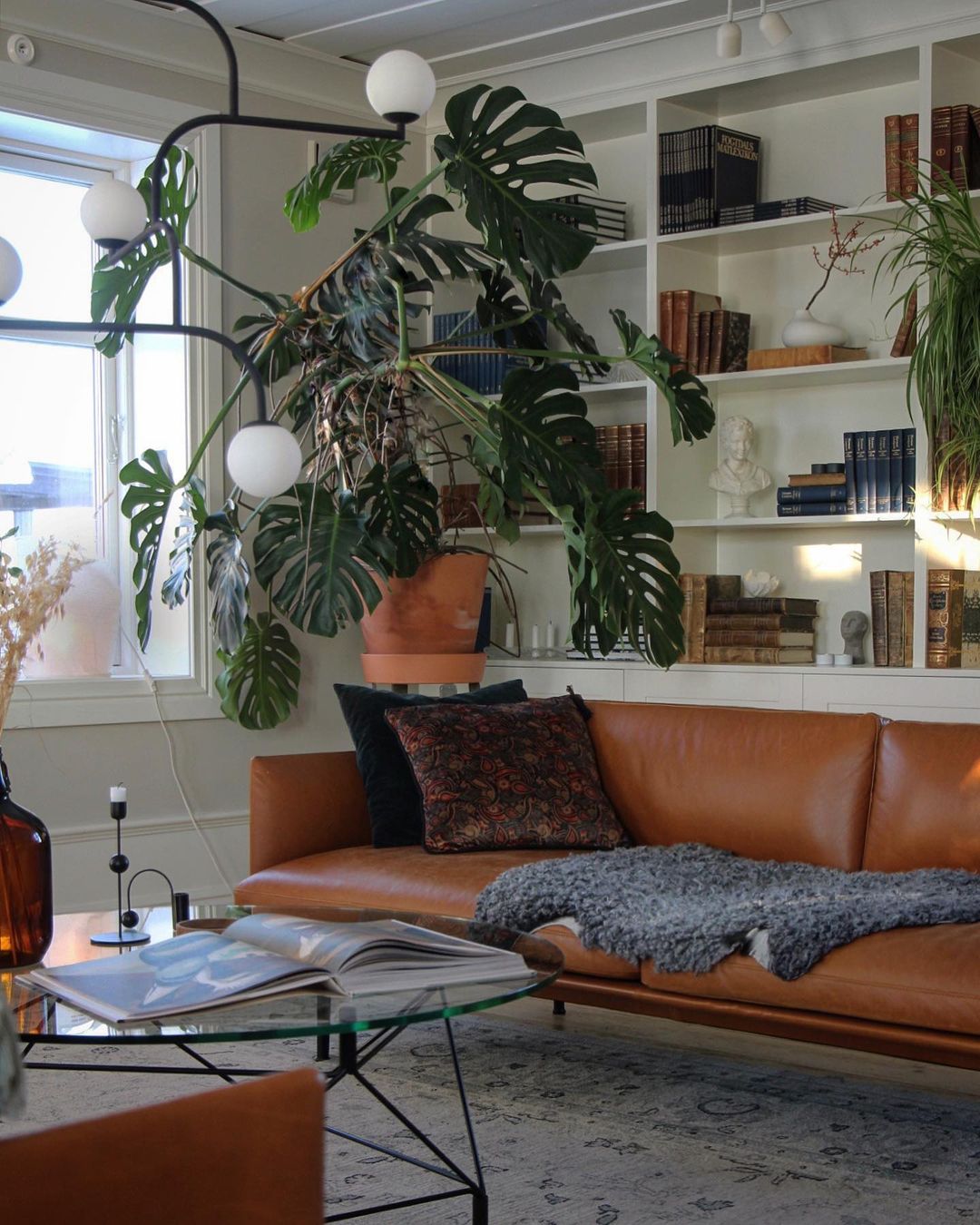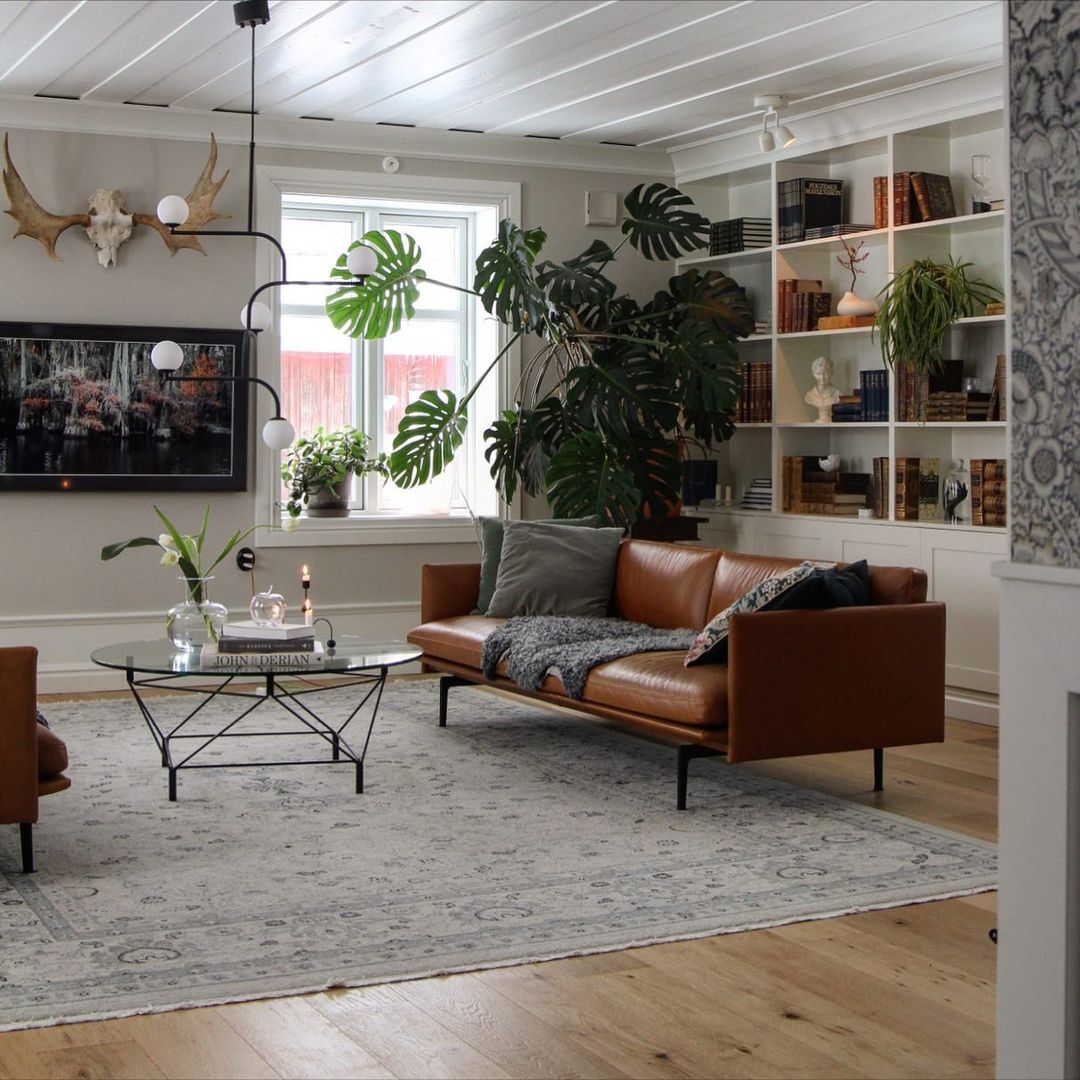 What would be a room without a reading corner? This iconic Butterfly chair was purchased by Jessica in Morocco during a trip and bringing home from the far East. I adore the leaves' graphic art on the wall, it looks so pure. I wonder from where this is.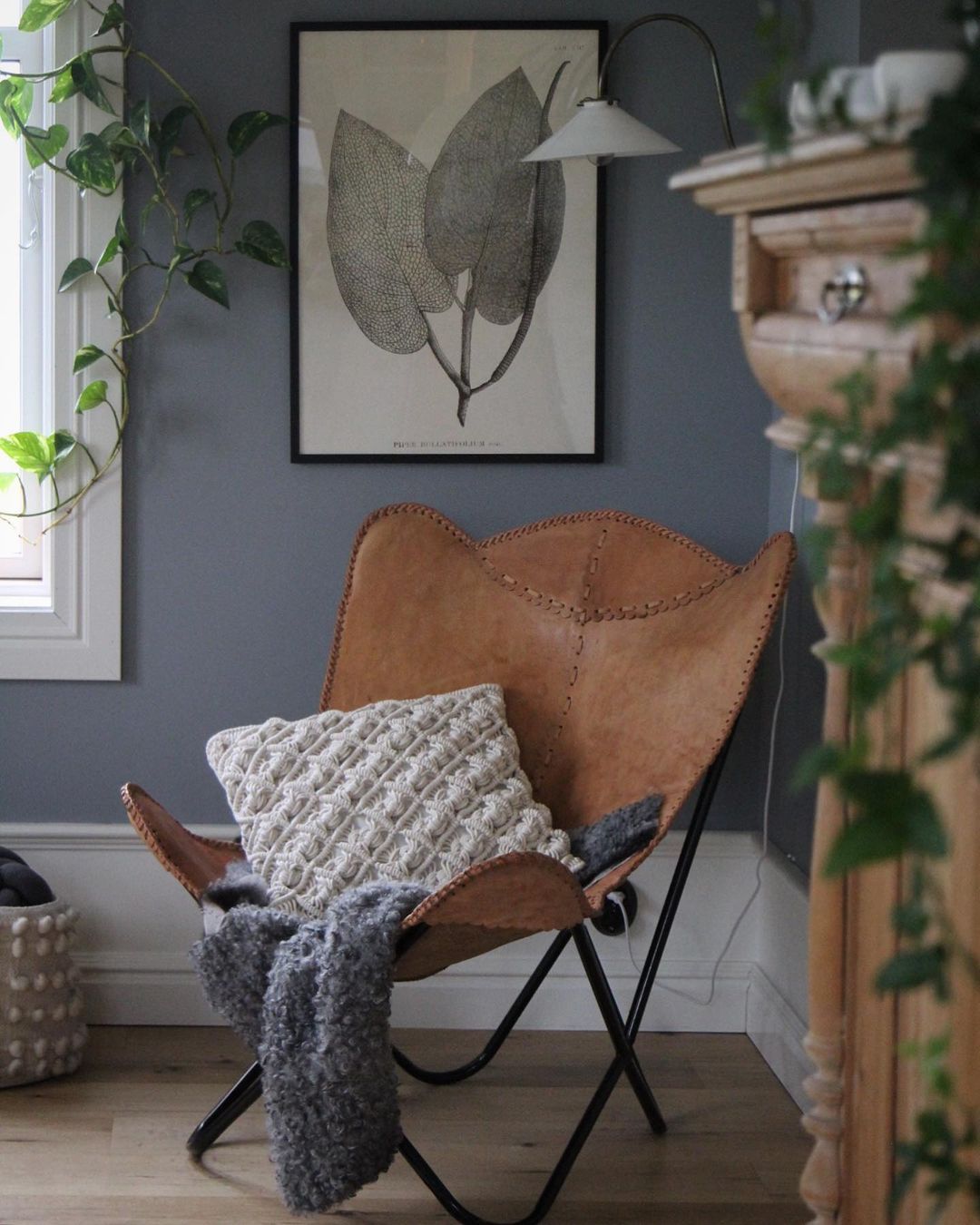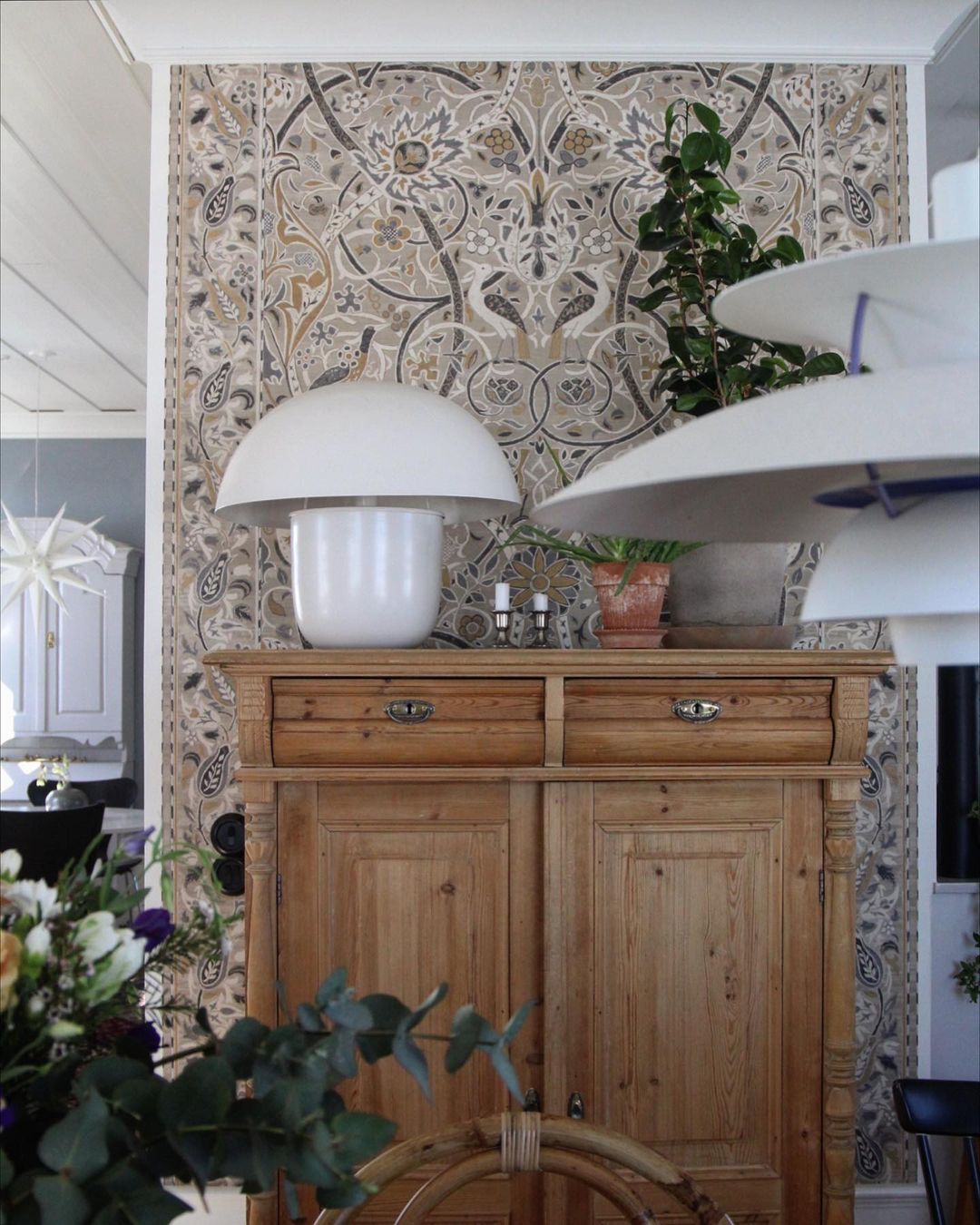 Boom, double impact…two iconic pieces (above) on the same square meter, the white Carl-Johan lamp by Olsson & Jensen on the drawer and a PH 5 pendant by Luis Poulsen hanged above the vintage dining table. It is simply adorable how the patina is shining on this table.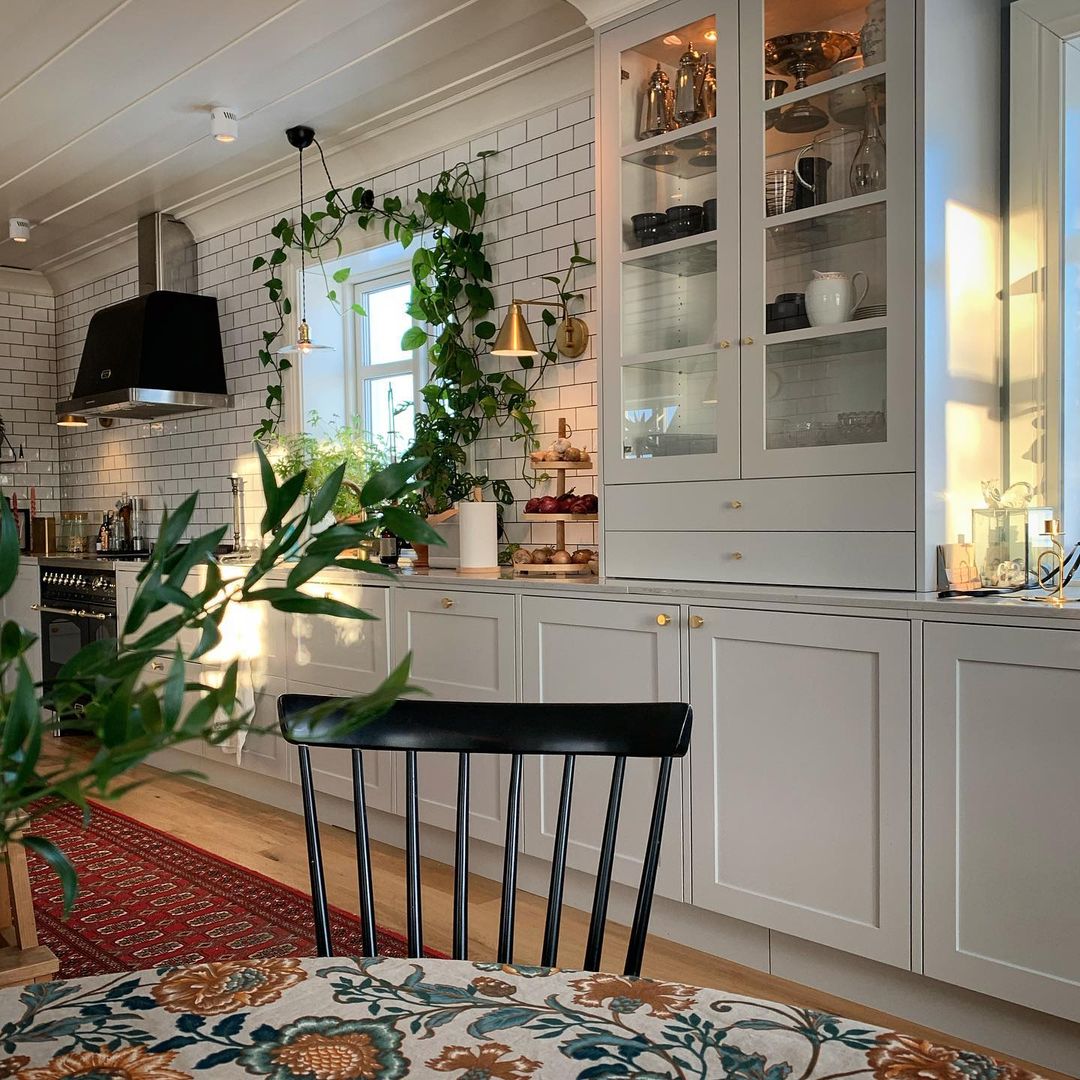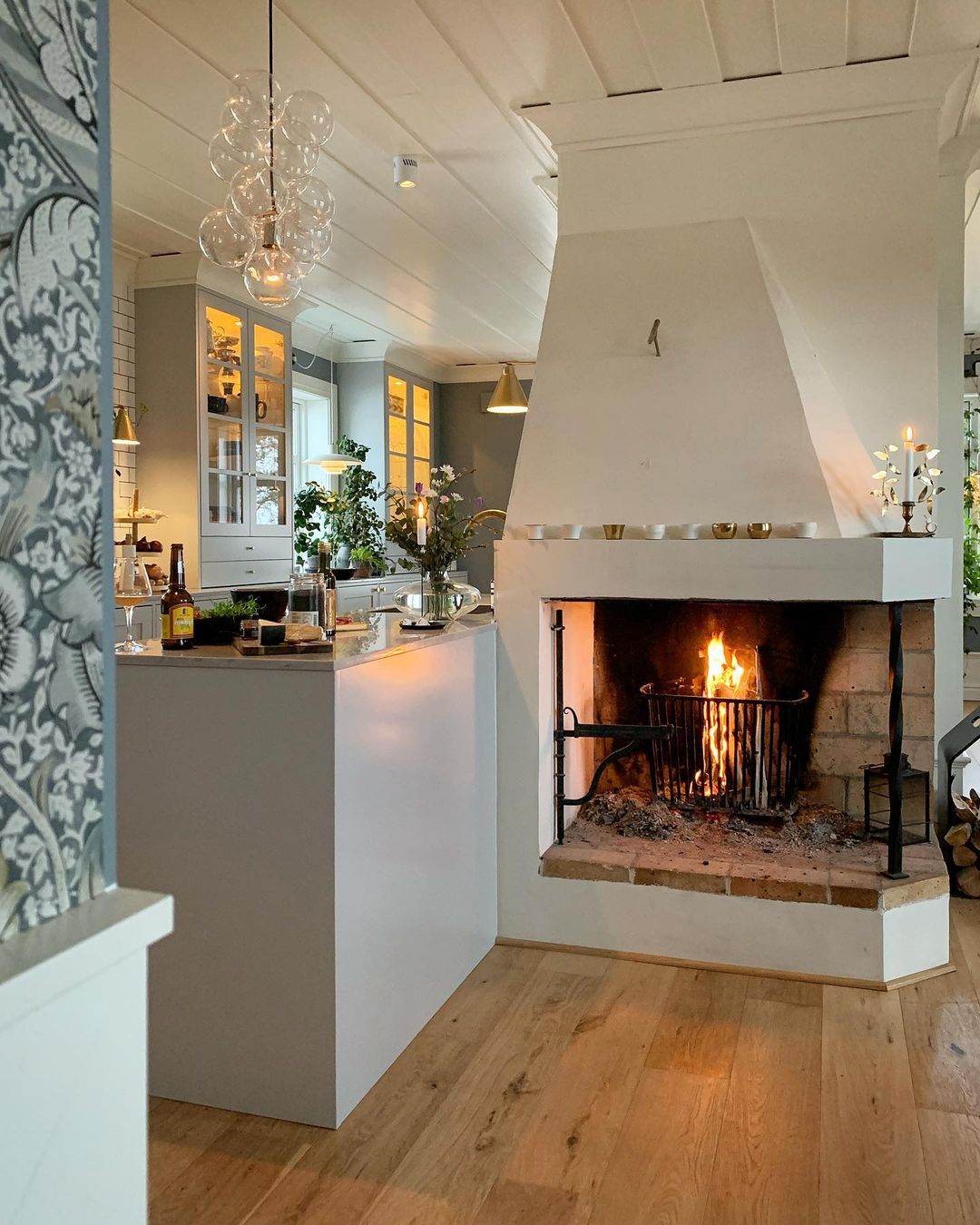 Another great little spot in the kitchen area is this coffee corner that looks perfect for the morning coffees and the afternoon 5 o'clock teas. The Series7 black chair designed by Arne Jacobsen in 1955, produced now by Fritz Hansen, and the white floor clock next to the window show respect to the history of interior design.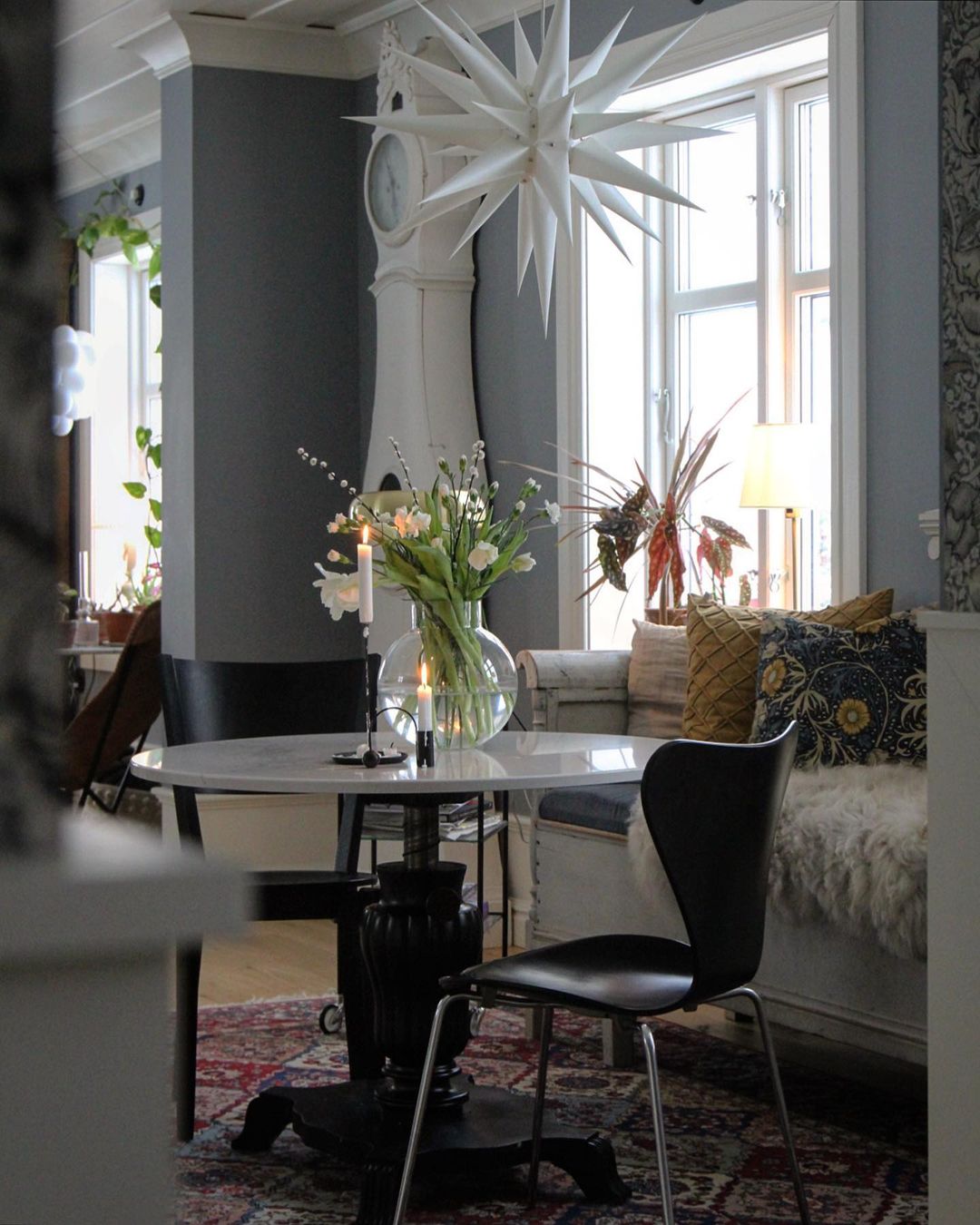 Look at that sage green candle, isn't that a great detail in the bathroom?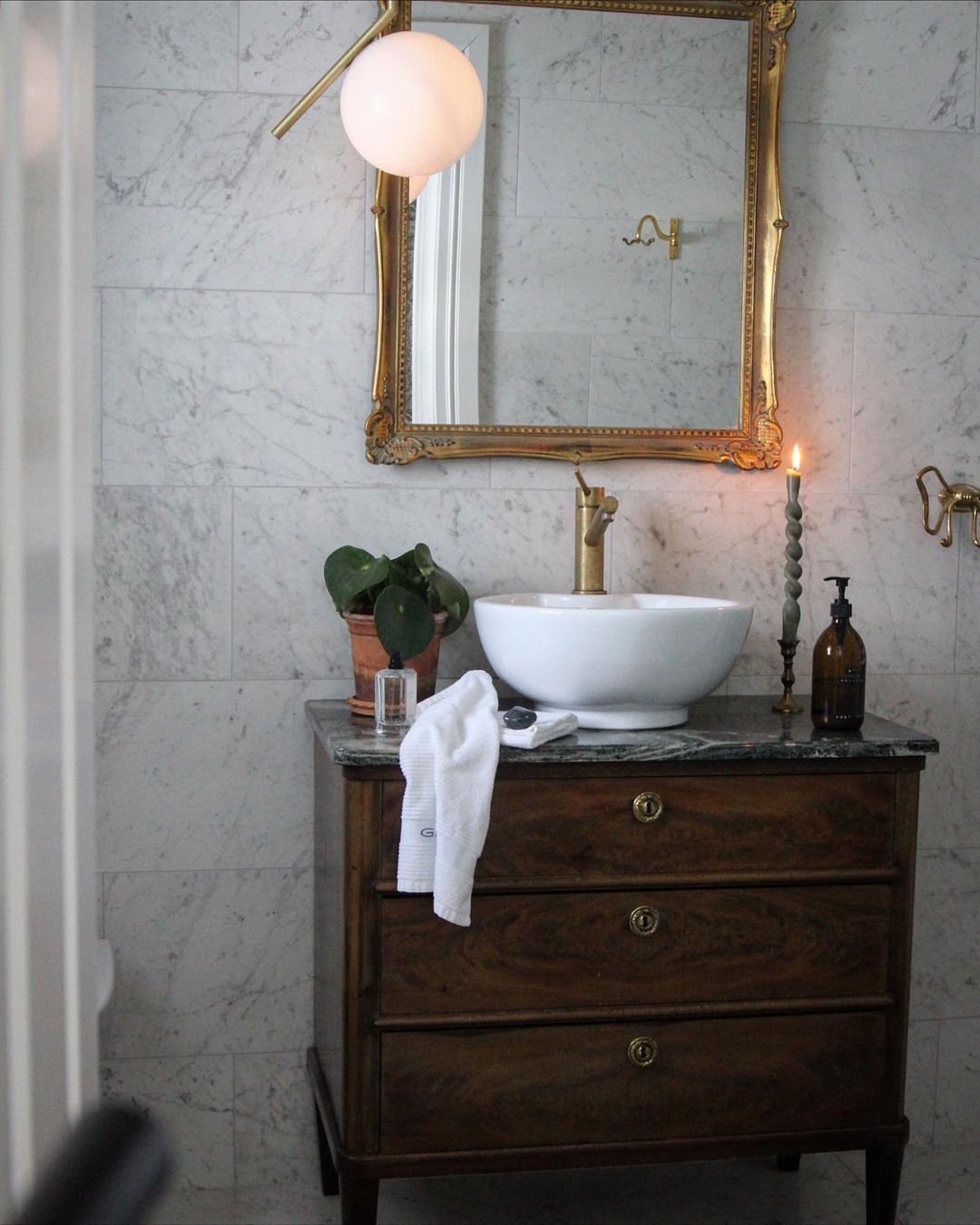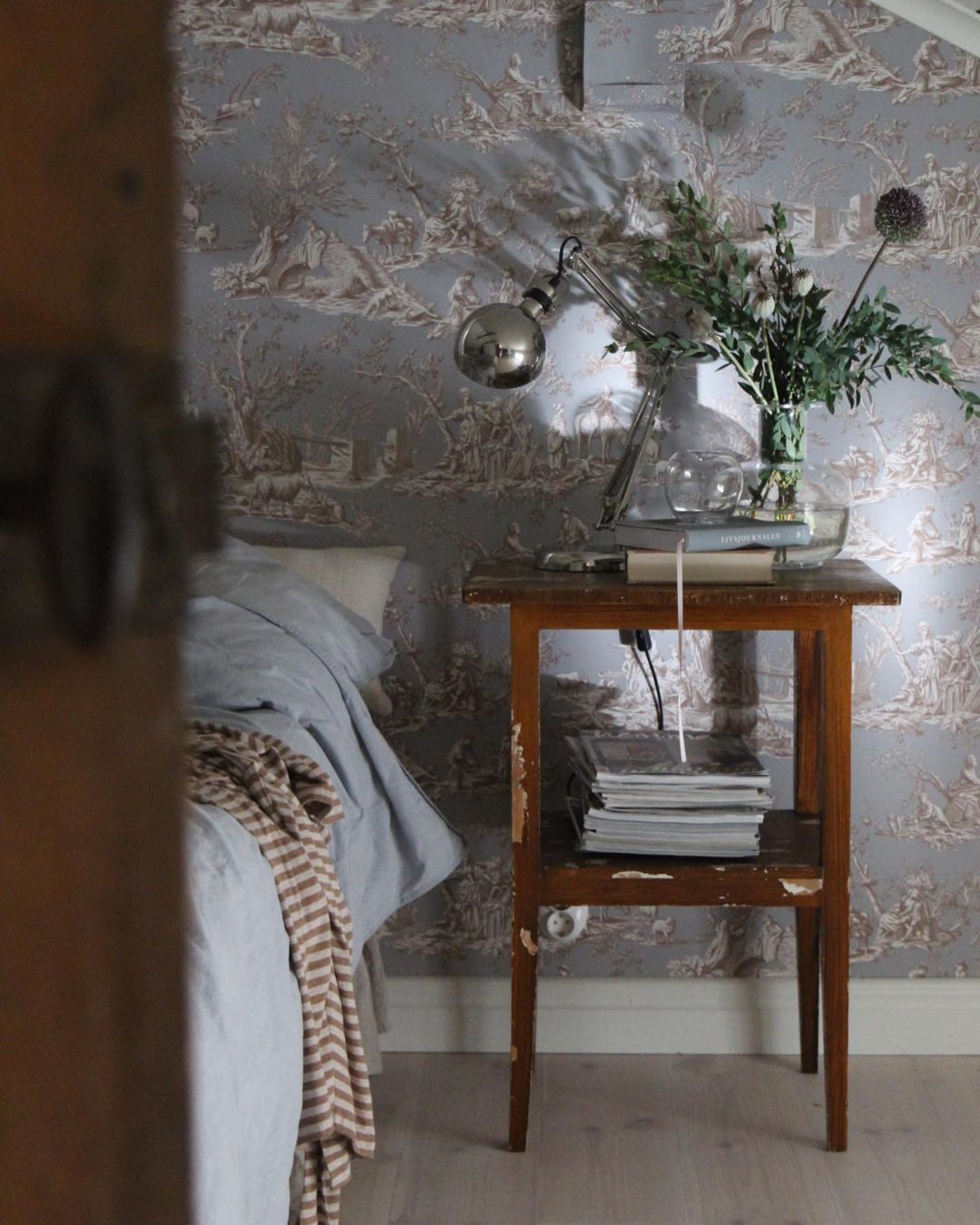 I specifically love homes where I see courage combining new with old, showing patina of furniture's and using iconic pieces of interior design history. Jessica has it all, and I'm so grateful to her for letting me showing you around.
Photo credits: Jessica Linberg IG @rangas_etc – shared with her friendly permission