Ahoy, my friends! It's a new week with another eye-catching interior. This is an 80 sqm apartment built in 1878 and renovated a few times since then, but with the maximum sense of history. The owners kept all the historical decoration elements giving a magical feeling to the interior. Believe it or not, this house served as a brewery, bakery, mechanical workshop, and dairy over the centuries. For many years, this place also served as a warehouse. The traces of the various activities still exist today in the form of iron and wooden beams, industrial windows, fastening devices, etc. The apartment has an open plan kitchen, living room and dining area, a bedroom, and a small home office.
Take the tour as I shared below a few useful links as references.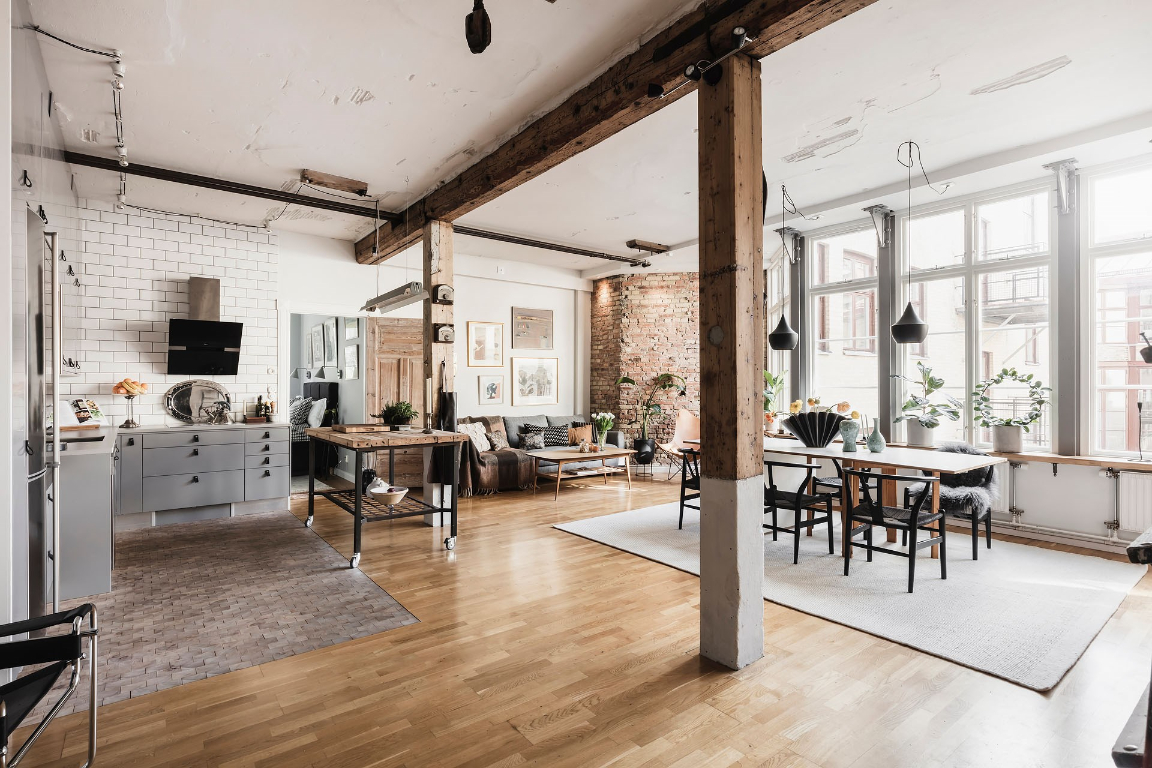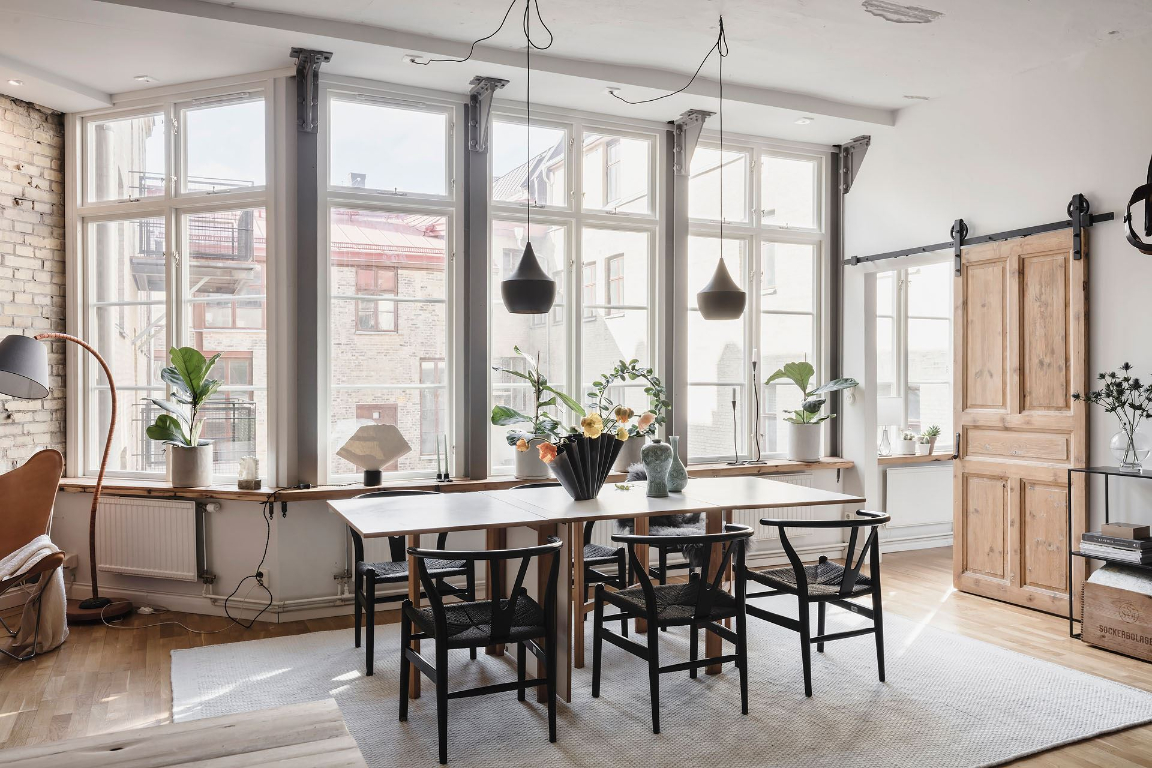 The lighting above the dining table is by Tom Dixon. I love the big windows and the rolling door (see below a closer photo of this) to the small home office. The chairs are the ever-green classic CH24 Wishbone chairs by Wegner. With this dining area design, you cannot go wrong for sure 🙂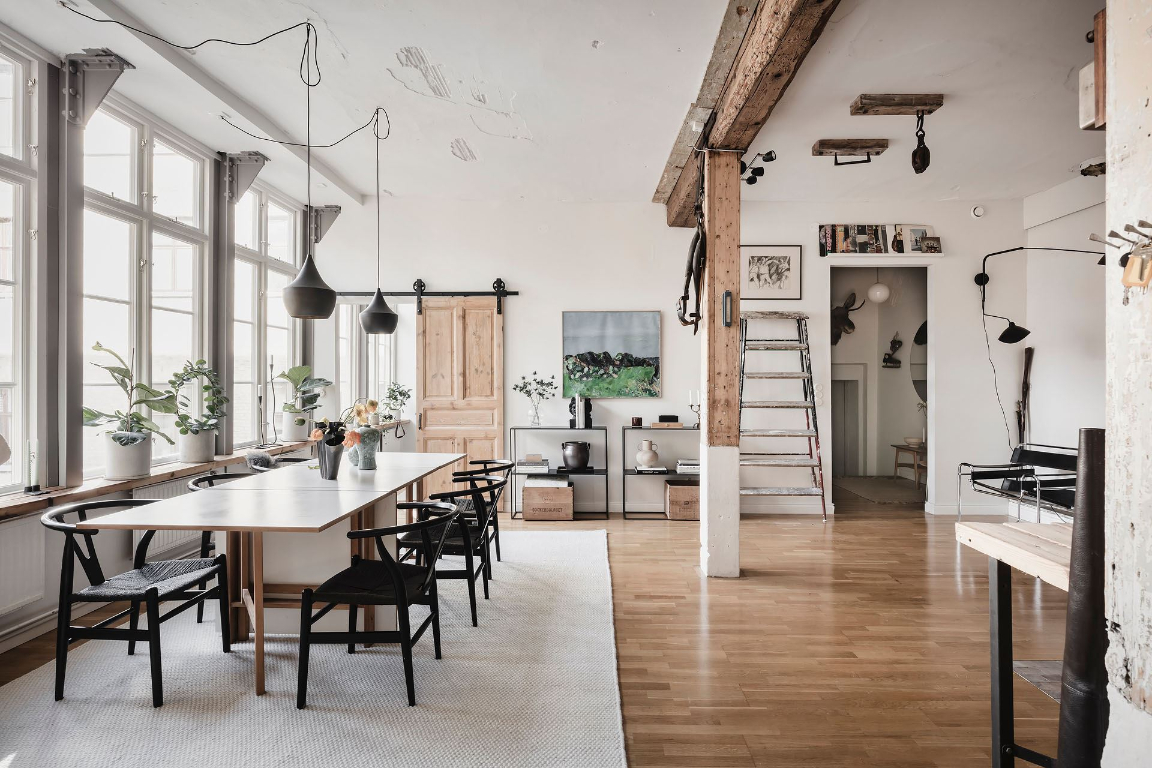 The kitchen was renovated in 2019 and the cabinetry was done by the Swedish company, Ballingslöv. Check out their website, they are designing some marvelous kitchens. Take a look at the floor of this kitchen, it's a real patinated beauty.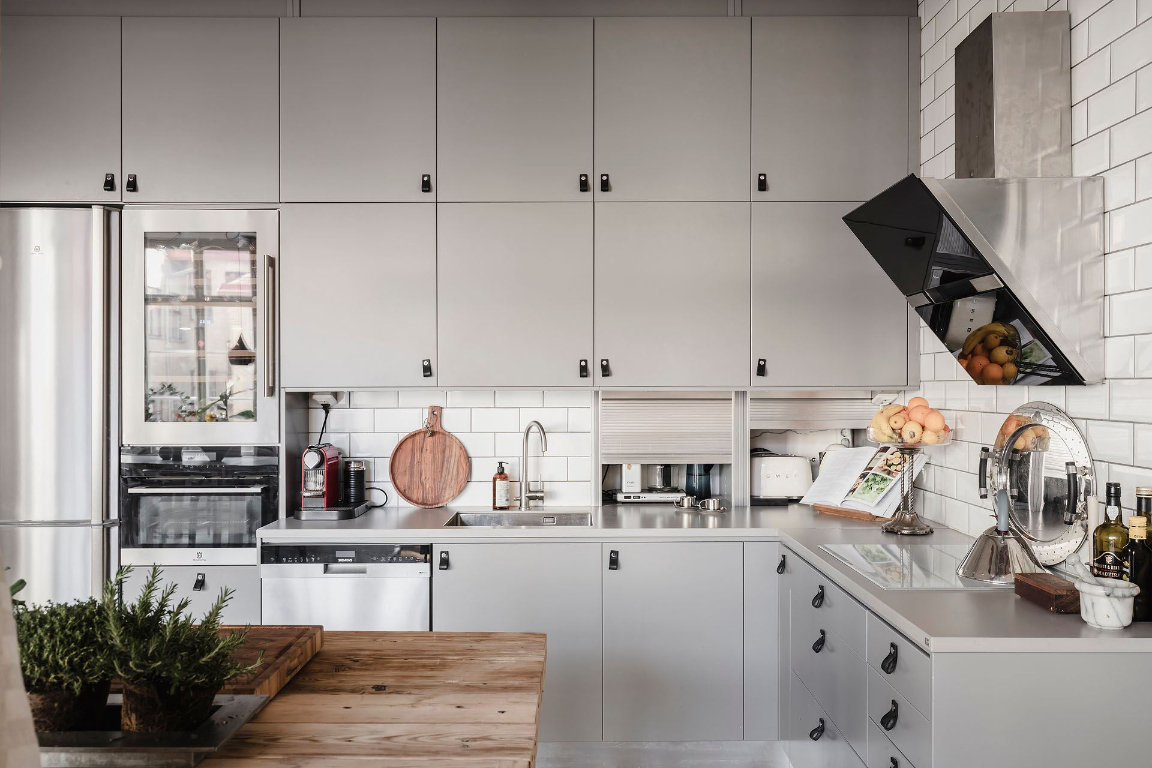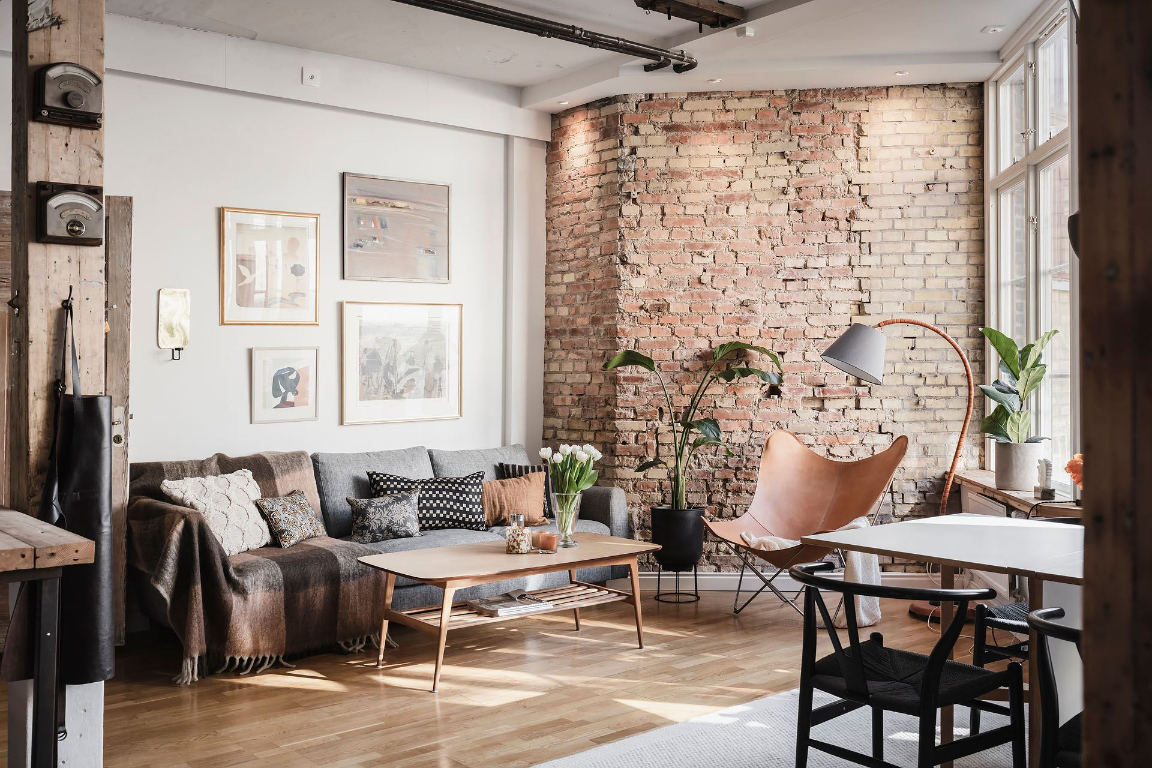 The living room's sitting area is the absolute focal point of the open plan. The brick wall and the Butterfly chair (see a similar one in this interior) give a rusty feeling of the place. Check out the historical decorations on the left-hand side hung on the wooden beam.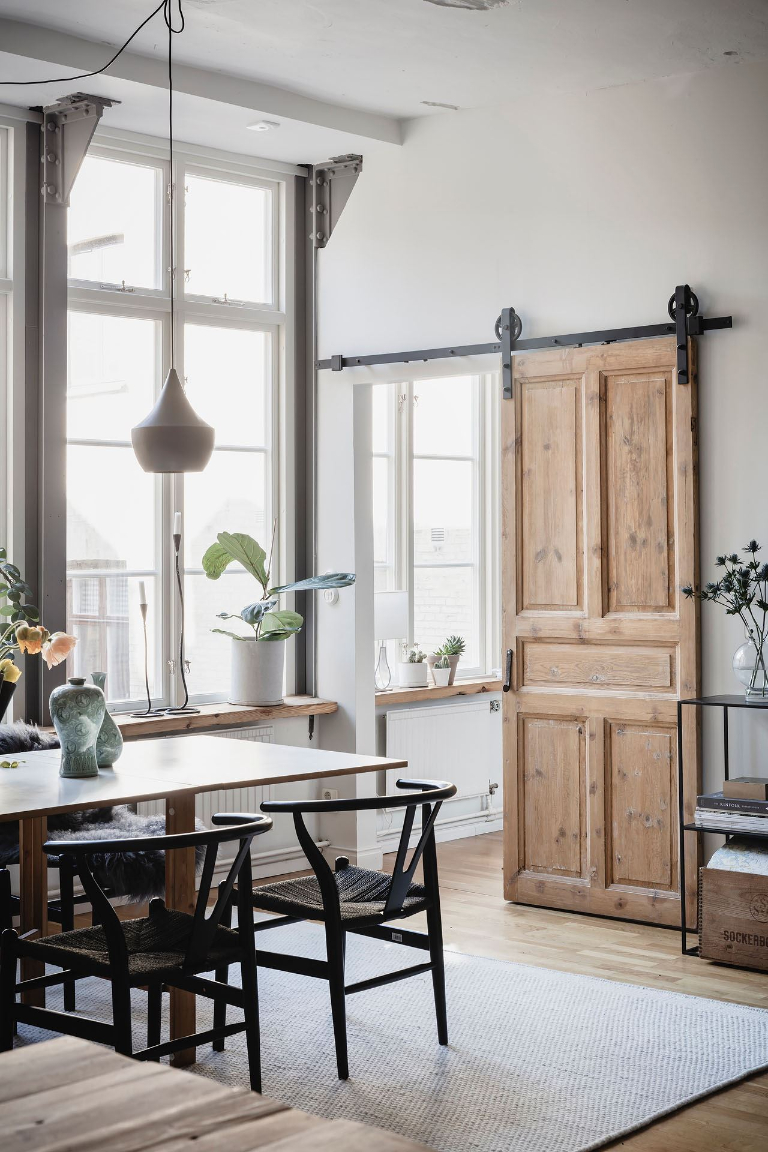 The rolling door is a guaranteed design element in an industrial interior design. It's also super practical as you don't need extra space to open it. I suggested a similar door in one of my design projects shared in this article. The home office is a cozy place of this home, the vintage desk is beyond beautiful.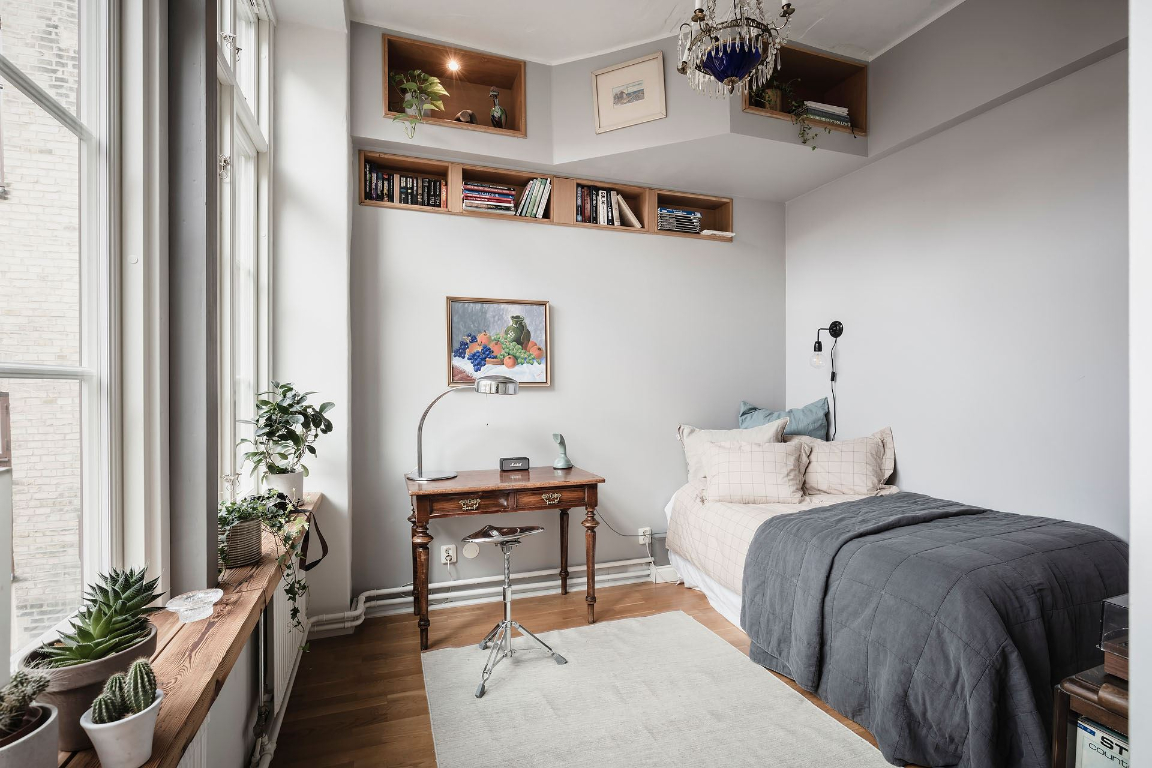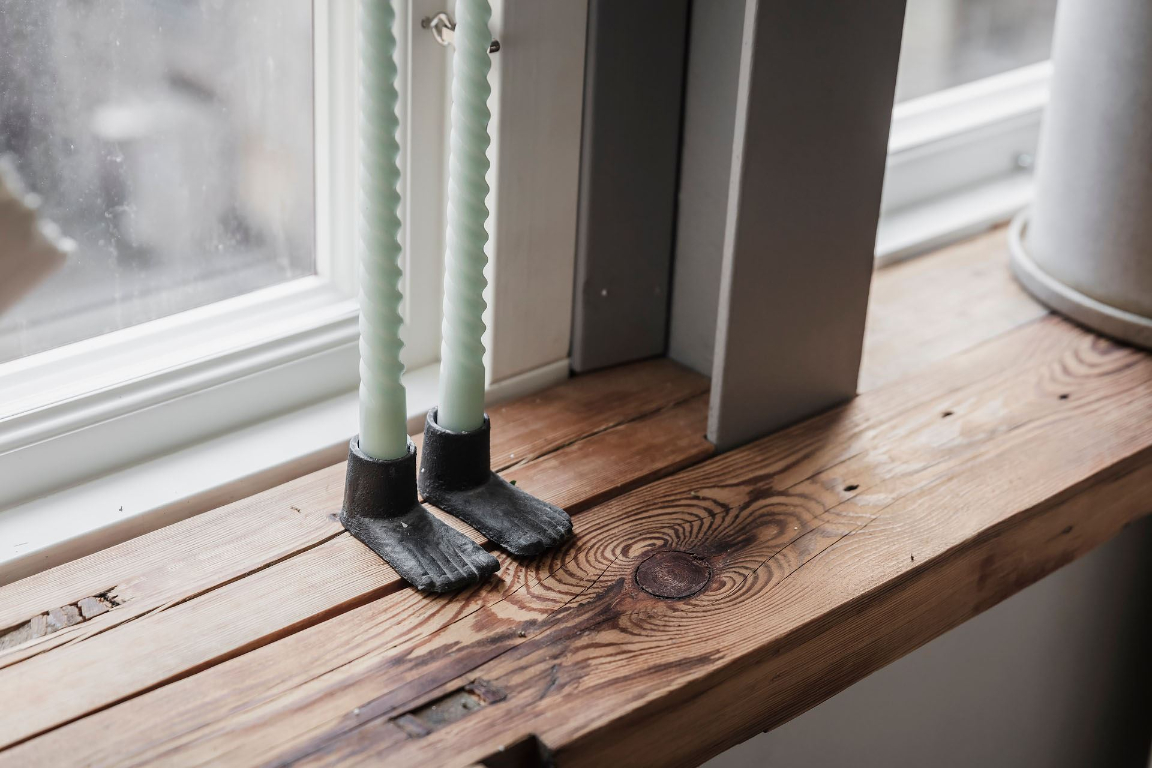 I love these candlesticks. The Devil is in the details. Small decoration elements make the whole "trick" in this apartment.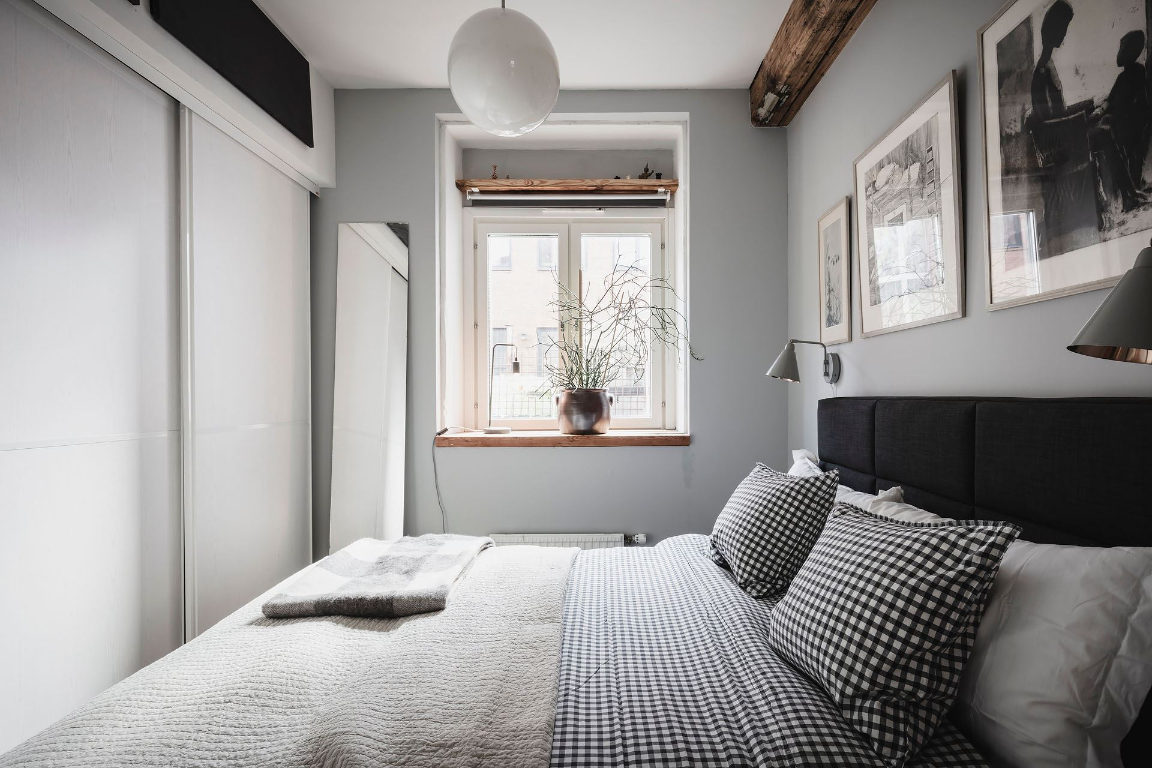 The bedroom is small, but it's very functional. It has a decent size of the bed, wardrobe, some arts on the wall, and a few beams to keep the red line of the whole place. Every corner of this interior kept at least one wooden beam from the past.
The apartment is in Linnéstaden, Sweden and if it captured your attention, check it out on the Alvhem site as it's for sale and there are some heavy biddings on it, you might want to hurry up 😉
Photo credits: @Alvhem
Styling: @heymansciarrati