What I love the most about my blog, it's that with time passing, it becomes a platform where you can "travel" to lovely places and interiors. If you read my blog, so far we've been to Sweden, Poland, Denmark, Germany, Romania, USA, France, Australia and now we land in Norway, isn't this nice? I'm more than grateful to all those people who let me into their homes.
Elisabeth's home is the perfect match to continue the Advent. When I discovered her IG feed, it fascinated me right away, being a fairytale-like house without any exaggeration. You know that I love sneak peaking in people's homes, rather than sharing newly built houses for sale where nobody lived before.
Many things from this home remind me of my childhood and my grandparents. What is super fantastic is that Elisabeth is a firm believer in sustainability, everything (furniture, ceramics, textiles, decorations, etc.) in this house is pre-owned/second hand, bought as used, and redesigned by repainting, remodeling, or sewing. This principle requires huge talent to turn randomly purchased items into a good fit for your home's style. If something is new, it has been given as a gift, such as the tea/coffee pot from @jettestuen.no that you can see in a couple of pictures. I don't think that the term "hygge" covers 100% the lovely feeling that this home has, so enjoy the tour, my friend 🙂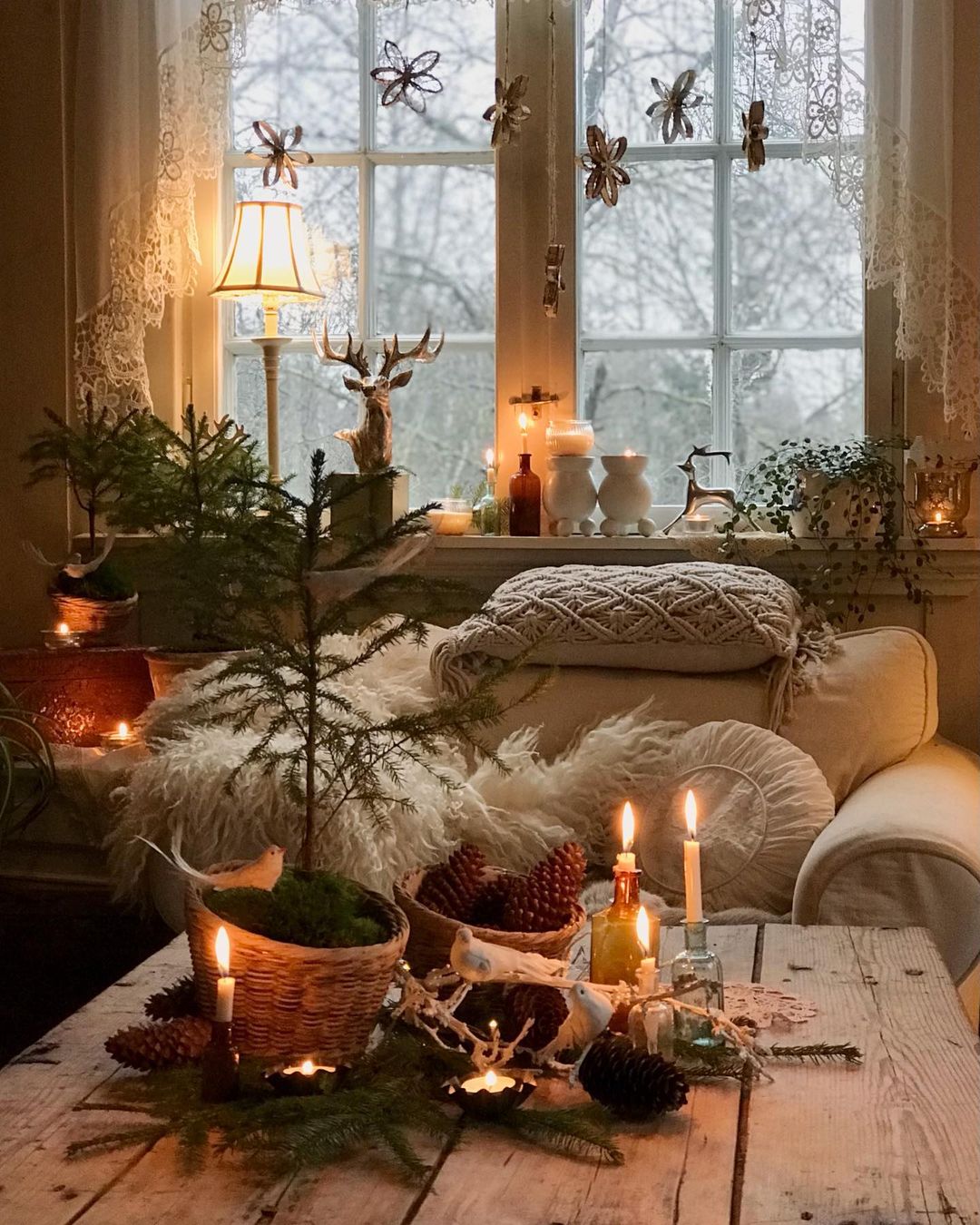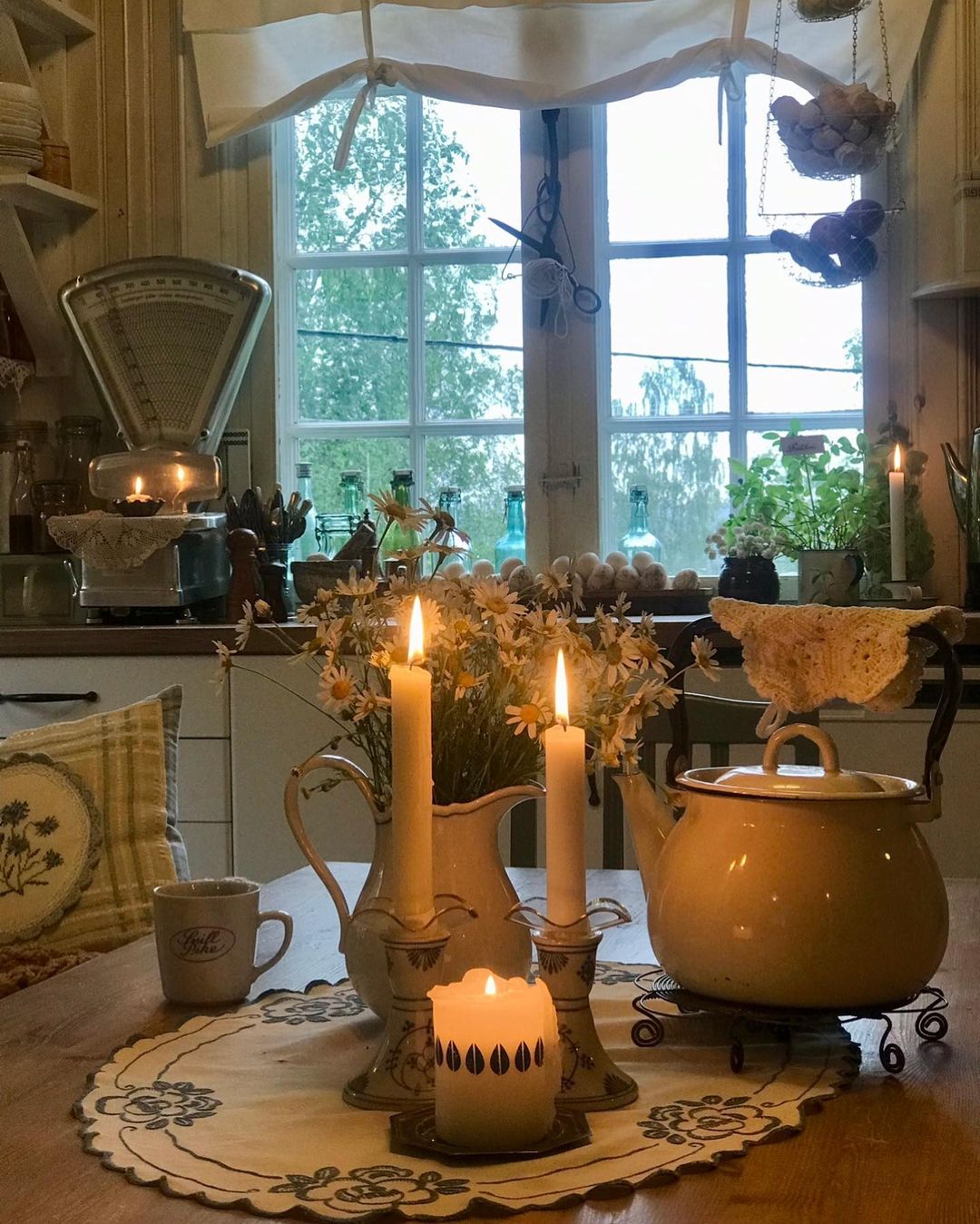 The kitchen and the living room are full of beautiful laces and textiles, as Elisabeth thinks that textiles are softening a room. Candles, the cracking stove, and hot tea are the ultimate extras to this warm interior.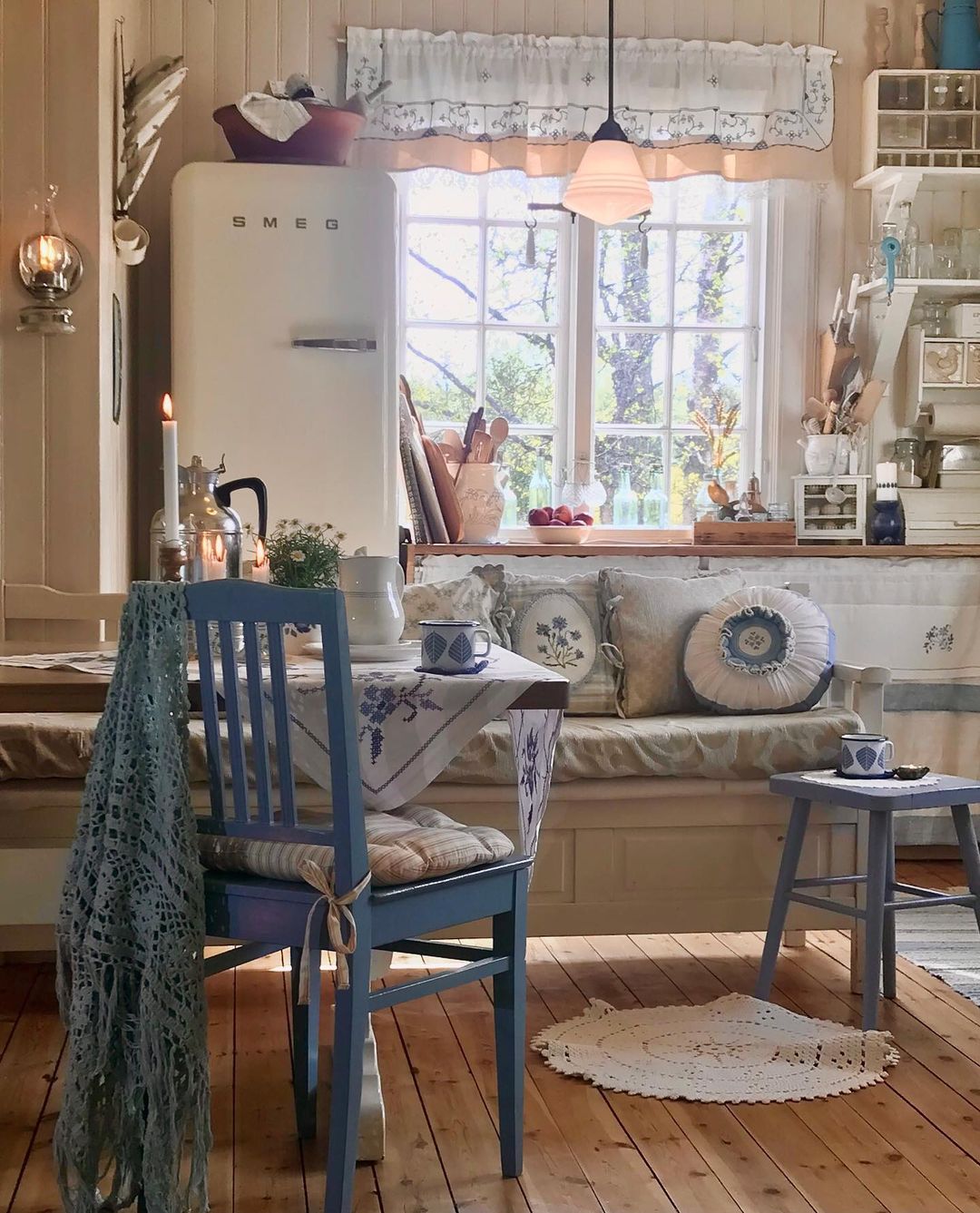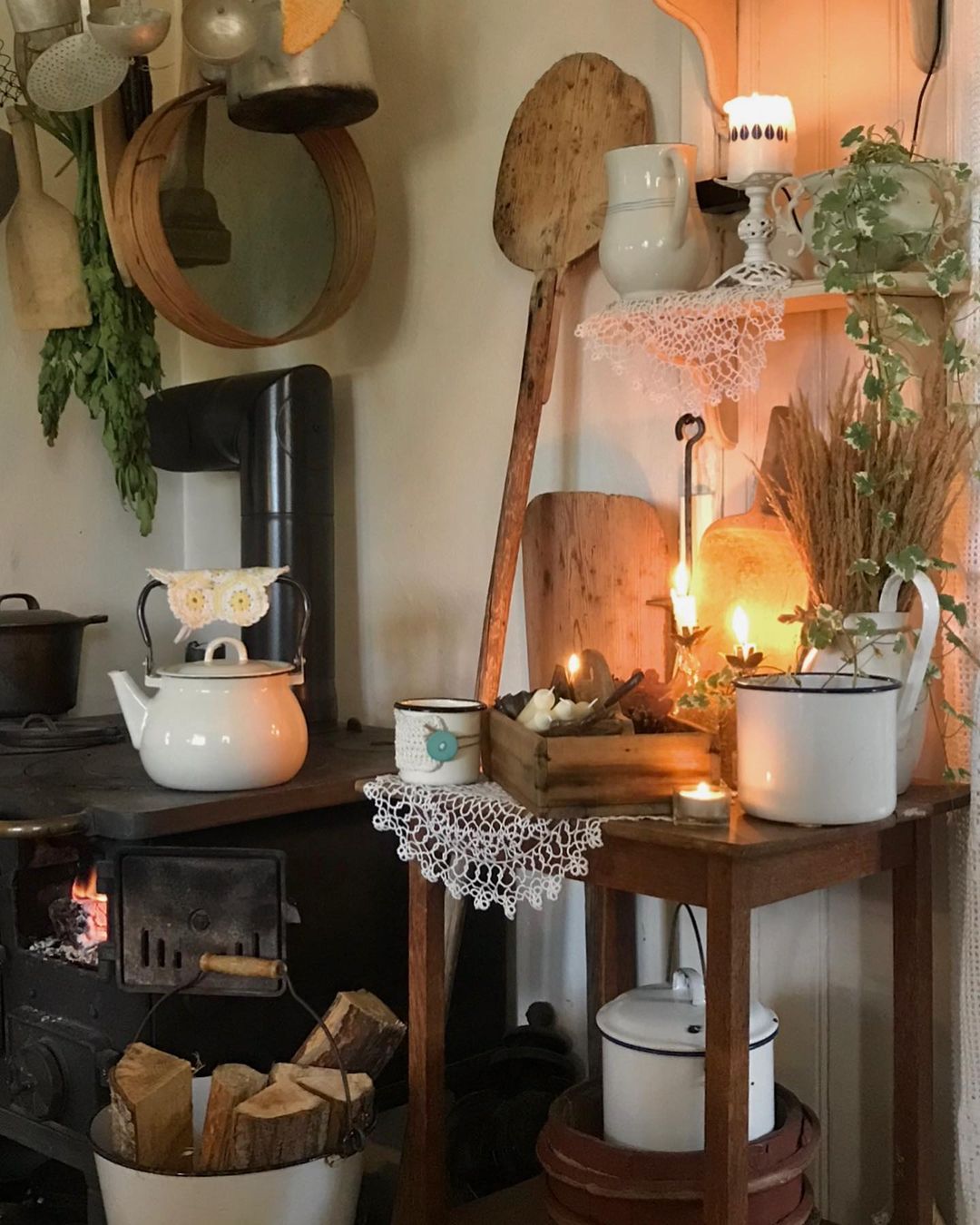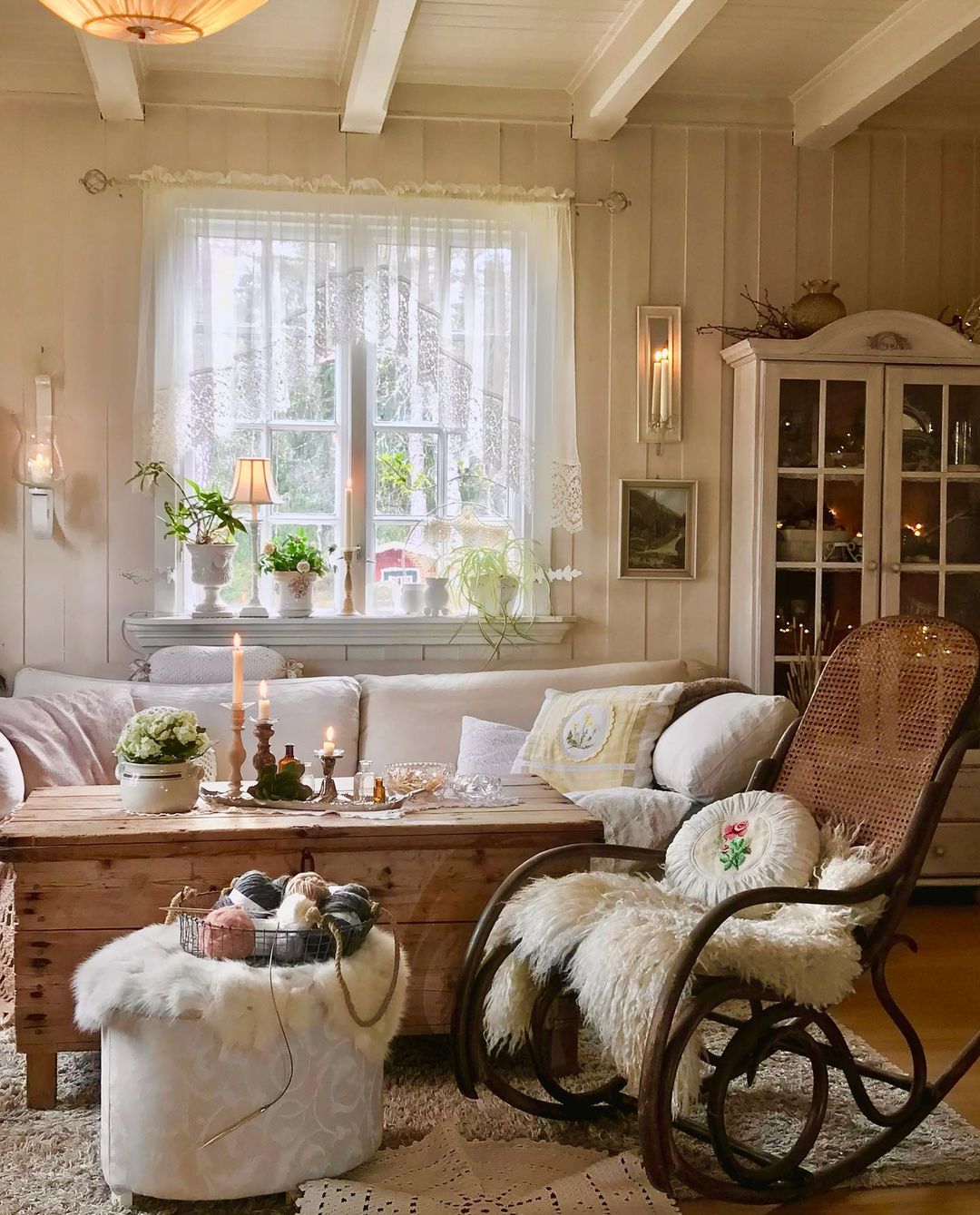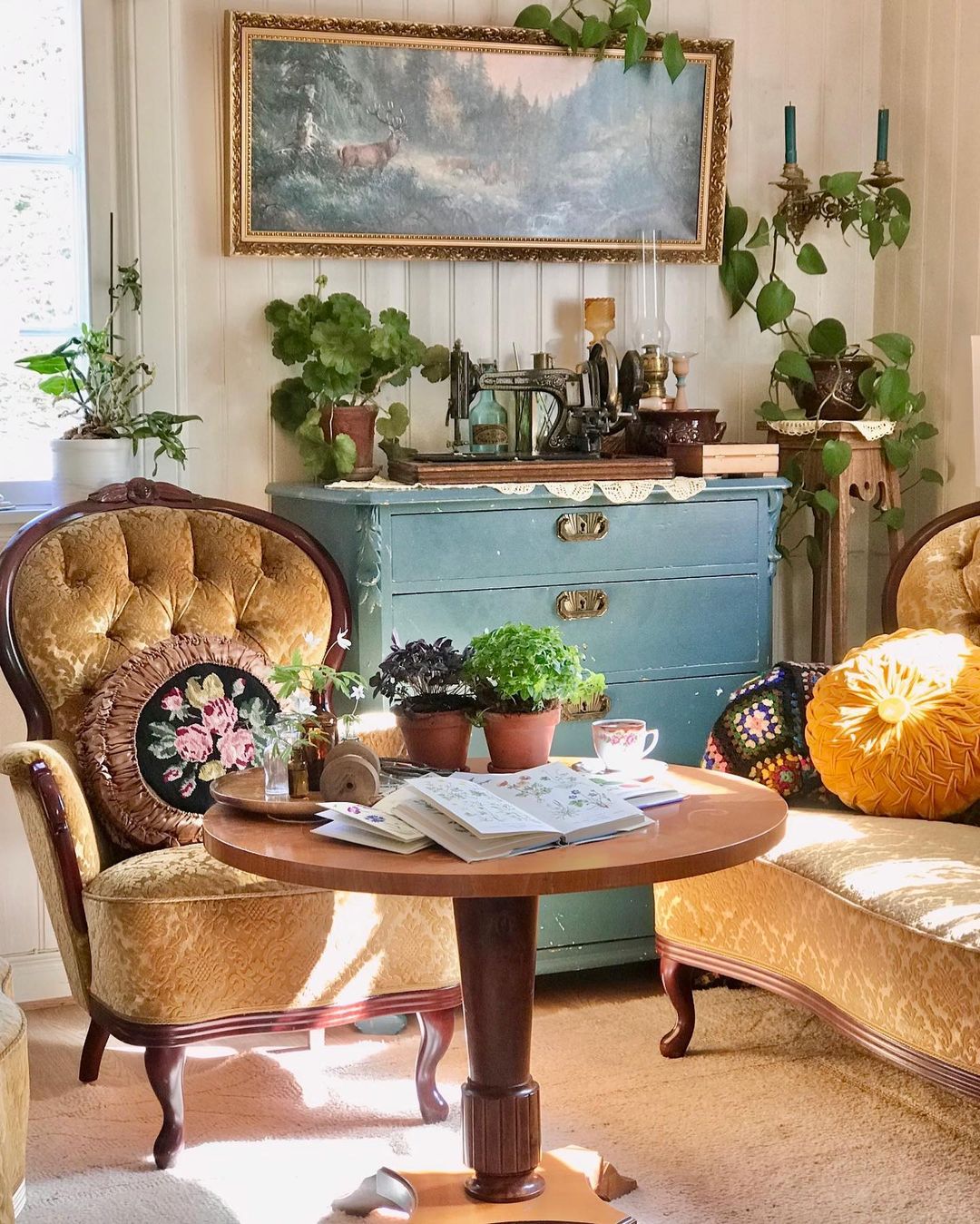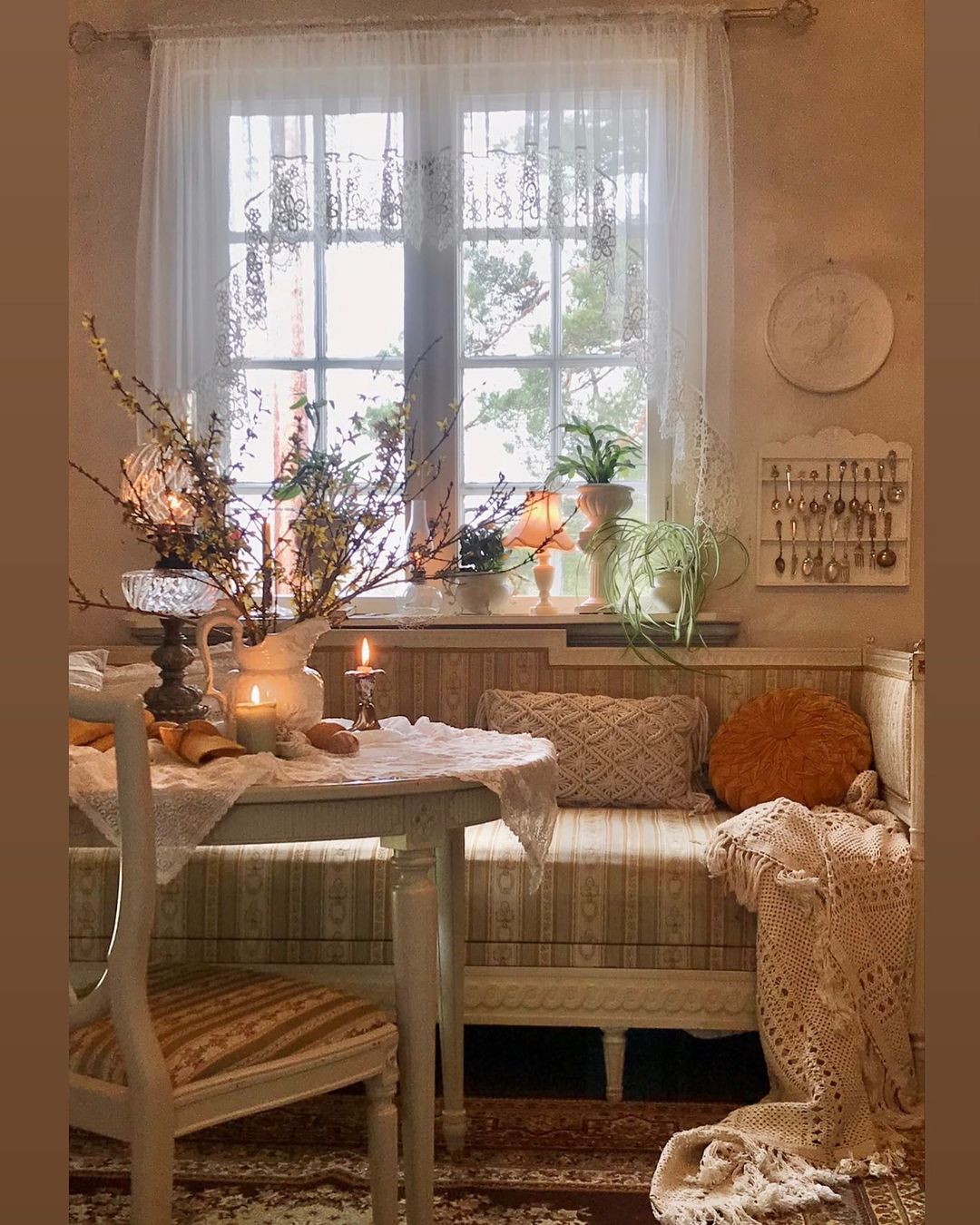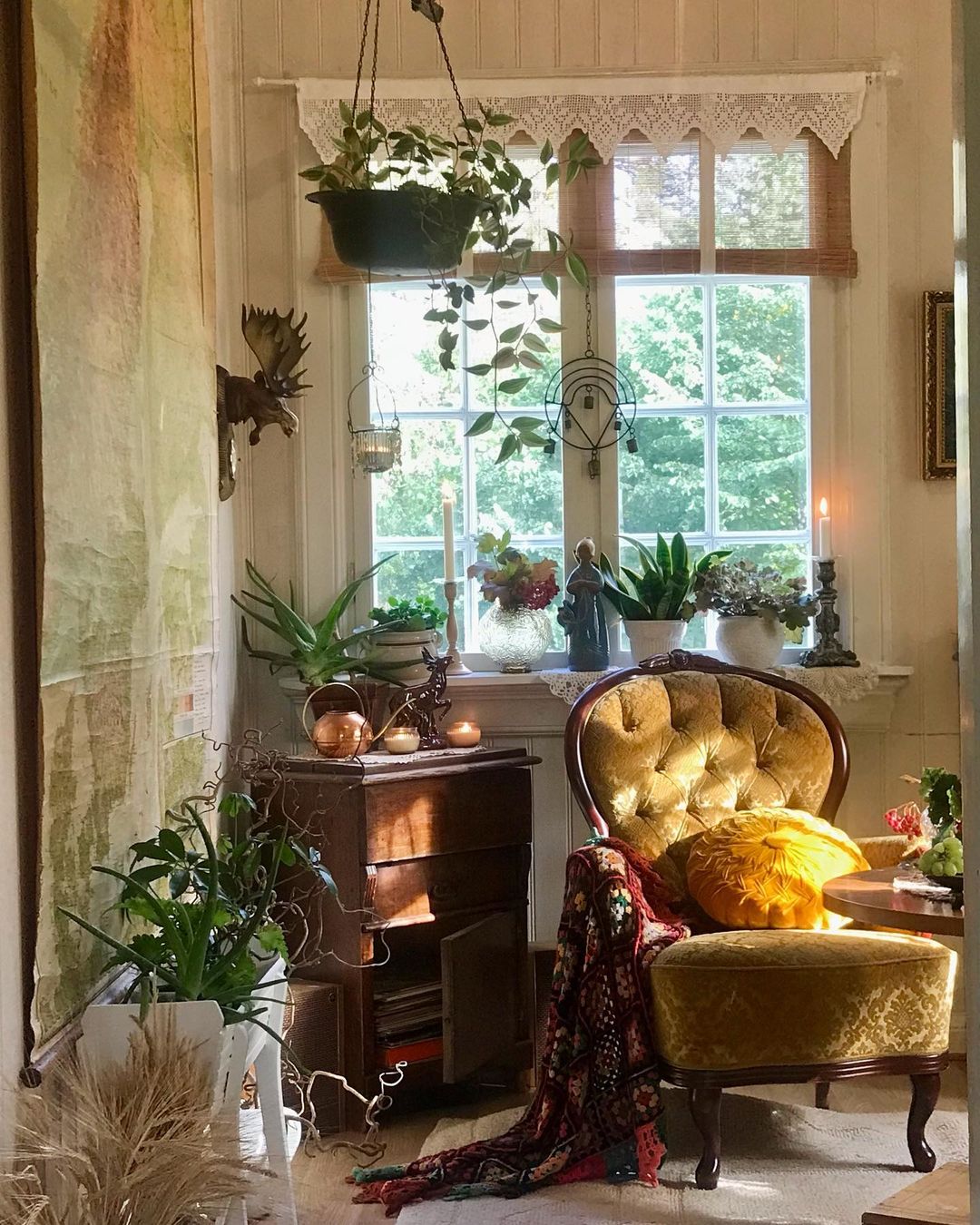 The gallery wall on the staircase is very creative due to the combination of things (heh, who would have thought that a pair of shoes can be so artistic) besides the paintings or photos. The wall arts with insects are by @emmasjodindesign.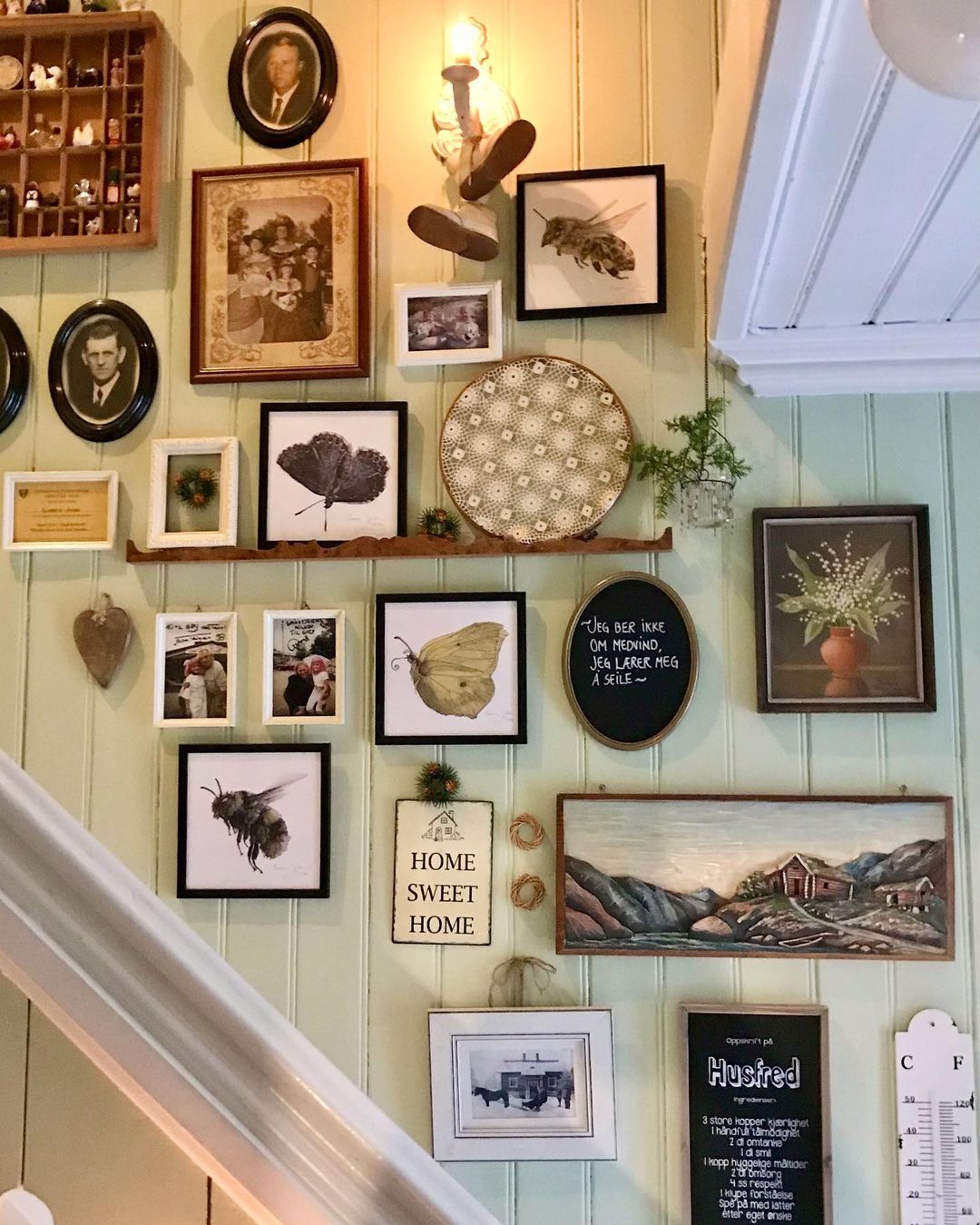 I'm not fully ready yet to get into the Christmas mood on the blog, but feel free to check Elisabeth's IG feed to see how nicely she dressed up her home into the winter holidays' atmosphere. I've mostly chosen pictures from her home that show the house in a non-holiday mood, but this interior is already full of winter magic for sure. Ah, and by the way, I love every season in her home, summer, autumn, Easter, you name it.
Photo credits: @skogmesterboligen – shared with friendly permission