No worries, this article is not about fashion, however, I could easily write one about Tom Tailor clothing. I'm not into fashion, but I love their collections focused on comfort. So the topic of this blog post is a few home accessories created by the Tom Tailor brand. These days I have my up and down moods, so I needed something colorful that could cheer me up, and navigating between their bright color home accessories products made my day.
Let's get started with a few favorite items I found. The name of the products contains the link where you can purchase these items, but since this is a Hamburg-based company, many URLs are from German sites. Please leave a comment at the end of this article, if you need a link available for a different country.
1. Bings Carpet Colorful Poppy
Such a vibrant and creative carpet to go with. You might even have a neutral room design, and this colorful piece could still be a statement in your interior. I love the colors and the playful lines of this carpet. Jules Villbrandt of @herz.und.blut pictured the Colorful Poppy carpet in the home of @saraheartmann. What a great inspiration, no wonder why I have followed Jules for a few years now!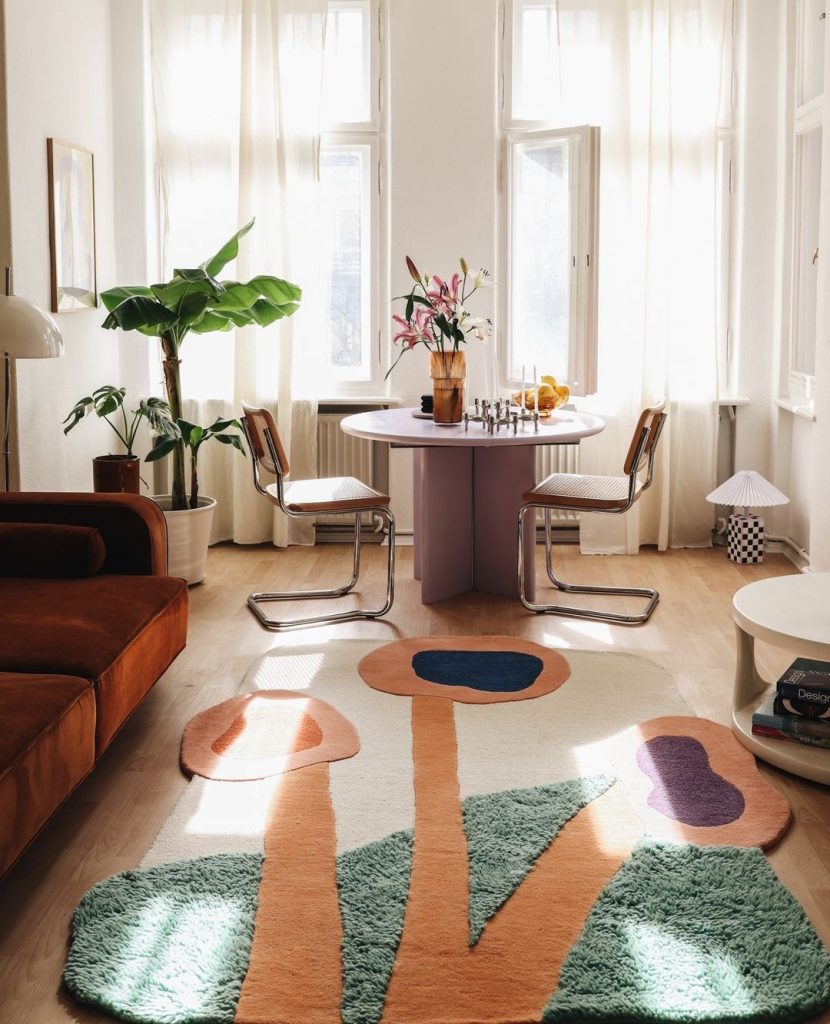 I like commodes, especially if there is any sign of vintage style, and this one totally got me with its sage color. It's so subtle, and the two bottom drawers with their stronger colors are catchy as hell. Guess this piece of furniture can go almost anywhere due to its shape and size. Good to know that the Color Box range is available in 5 fashionable colorways and four variations.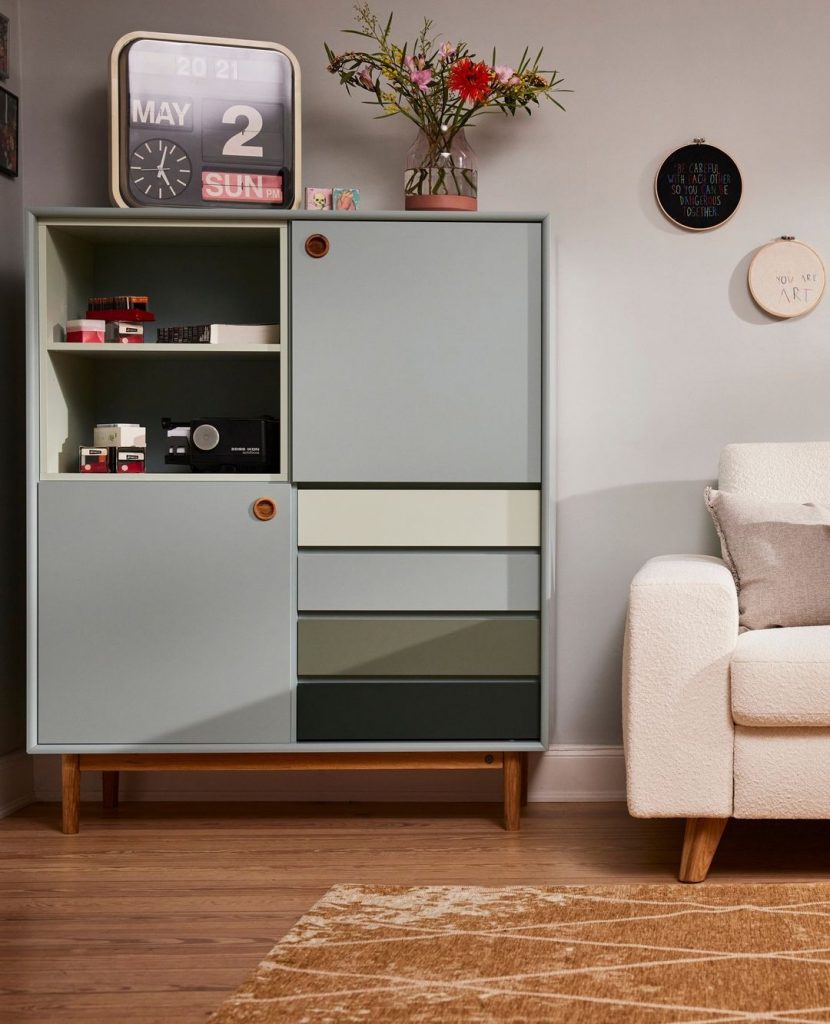 This modern cubic armchair in bouclé fabric along with the T-Orange cushion from Tom Tailor Home is a double impact in your interior. Maybe I'm charmed by the blue color combined with orange since I love everything that's blueish, but for sure this is a vibrant piece to have in a home.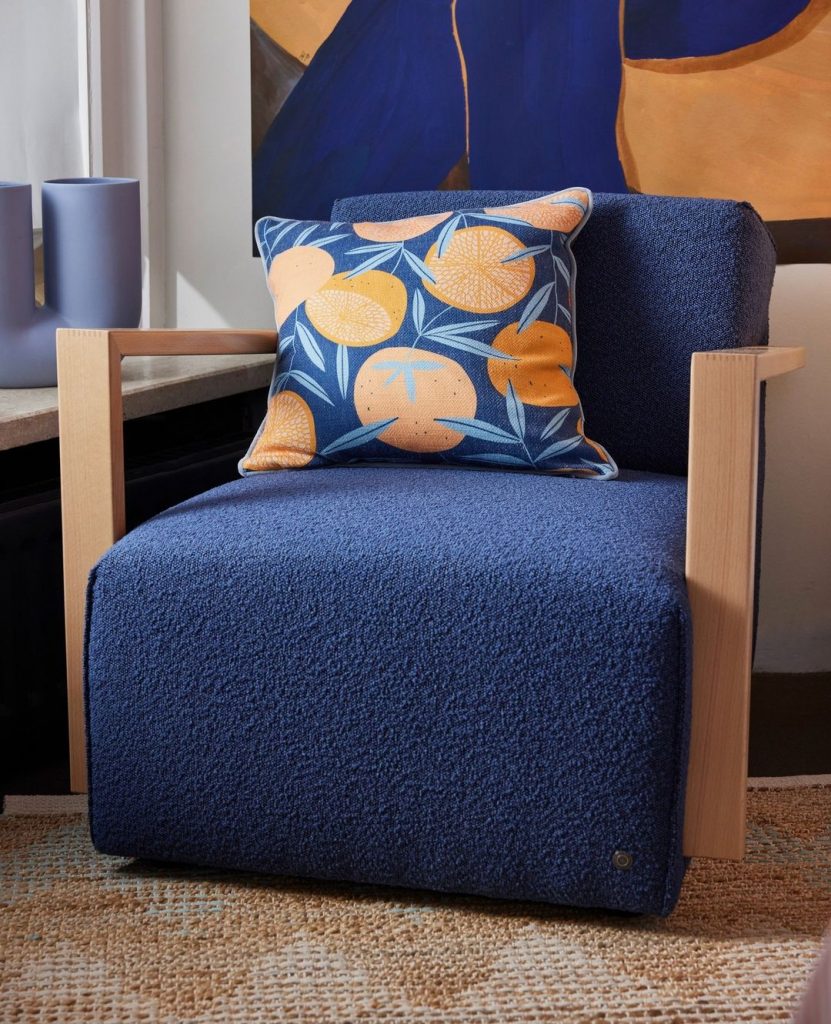 Poufs are ideal for multipurpose furniture. This minimalistic pouf with its rusty color can be used as a side table in a living room, either as a coffee table or just as something to sit on if you have guests. The pouf has the same bouclé fabric as the above cubic armchair.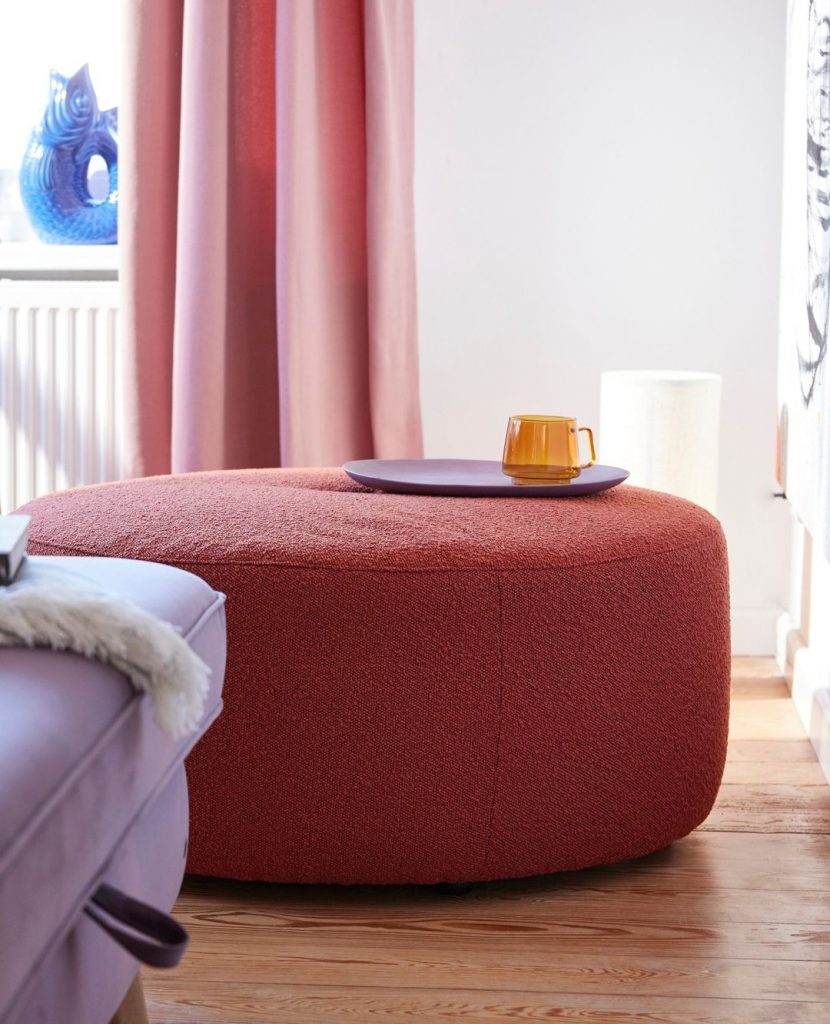 Although we don't need any bed linen now, I might purchase one of these just for the color combo they used. So fresh and vibrant! People tend to skip quality when it comes to bed linen as no one sees your bed, but I'm super sensitive to what kind of linen we use in our home. It's just a way to pay respect to my sleep after a hard working day 🙂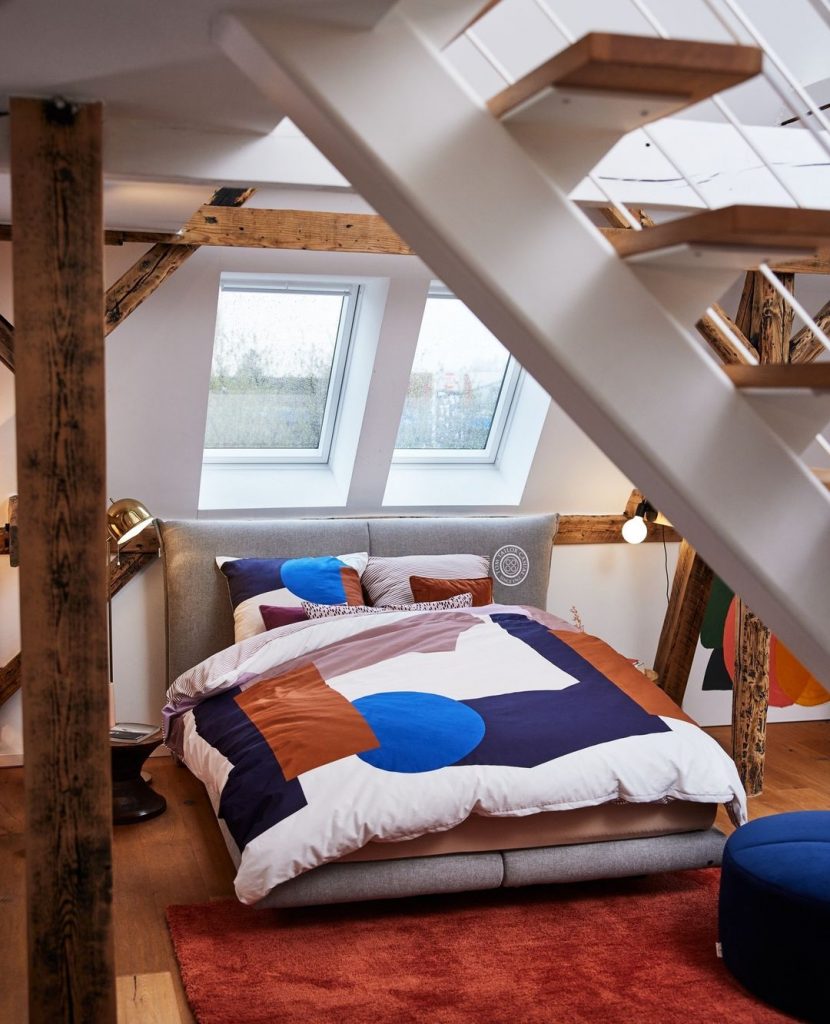 A few of us were "forced" to set up a home office corner in the last 2-3 years. This airy and light shelf combined with a desk is a good inspiration for how to keep it simple. I have an extensive Pinterest board with other home office designs, in case this one does not match your needs. The rattan chair is also a Tom Tailor home accessory.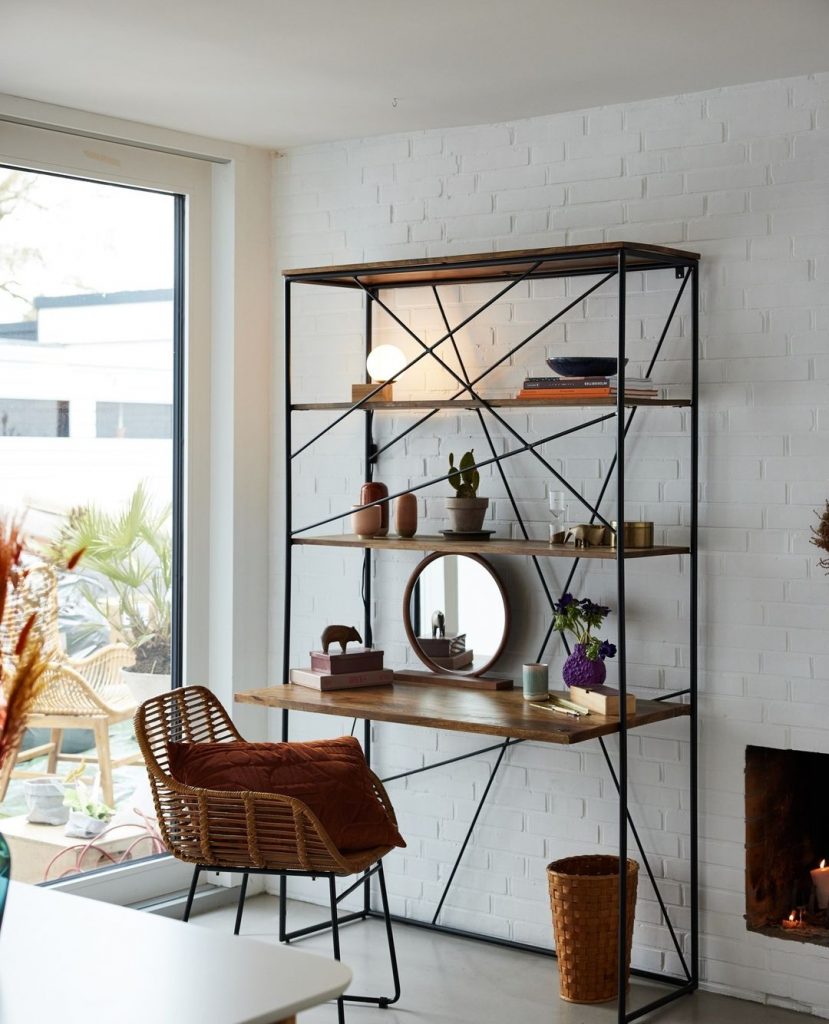 If you would like to have a summer vibe of fresh lemonade in your living room, don't be afraid of using this bright yellow color. The simple lines of the sofa are a clear sign of Nordic style. The coffee table is also from Tom Tailor, and the armchair too, see below for further details about this one.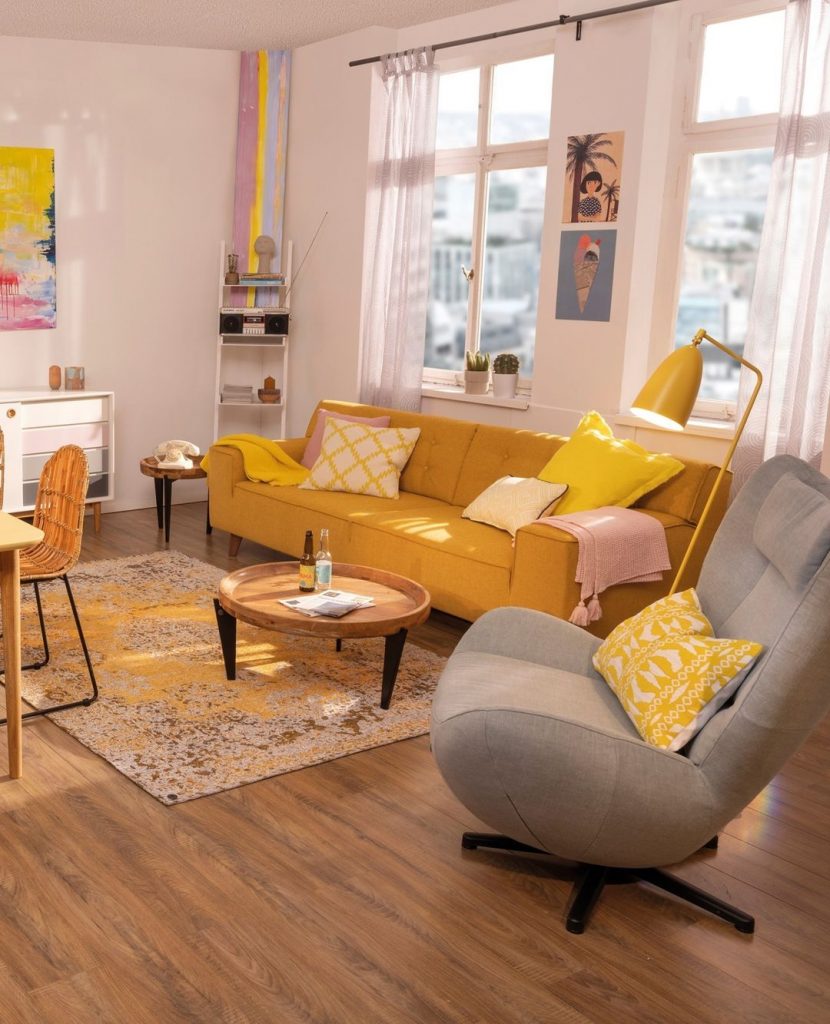 It wouldn't be me if I would skip a design setup with earthy tones. I love this color combination of grey, green and brown. A living room like this is calm, and I guess this is one of the main principles when designing an interior, to give calmness to the place. The sofa is available in multiple colors, and the wooden stools in 2 dimensions and shapes are from Tom Tailor too.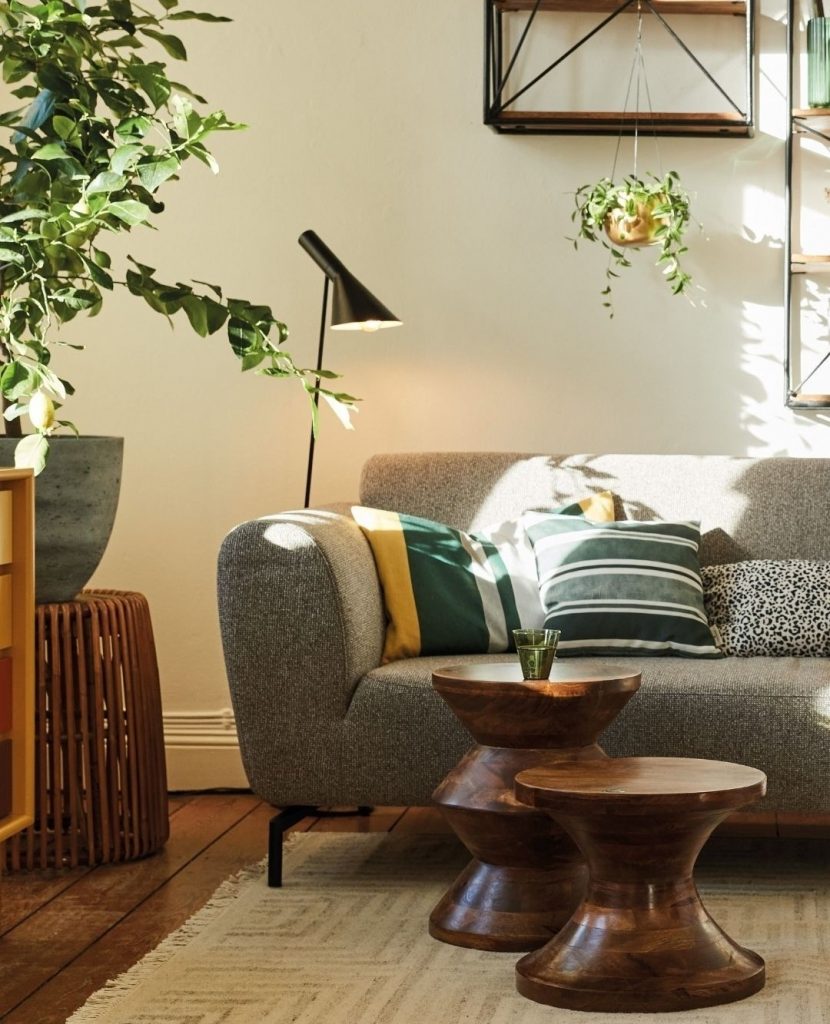 If you follow my blog or any of my social media channels, you know by now how important it's to me to have a comfortable, good-quality armchair in my home. We've invested quite a lot in our reading corner, but it is worth every penny. The Tom Pure armchair seems comfy, and its footstool will guarantee total relaxation. This is available in 90 colors, so if you don't want to go with white, you can pick another color.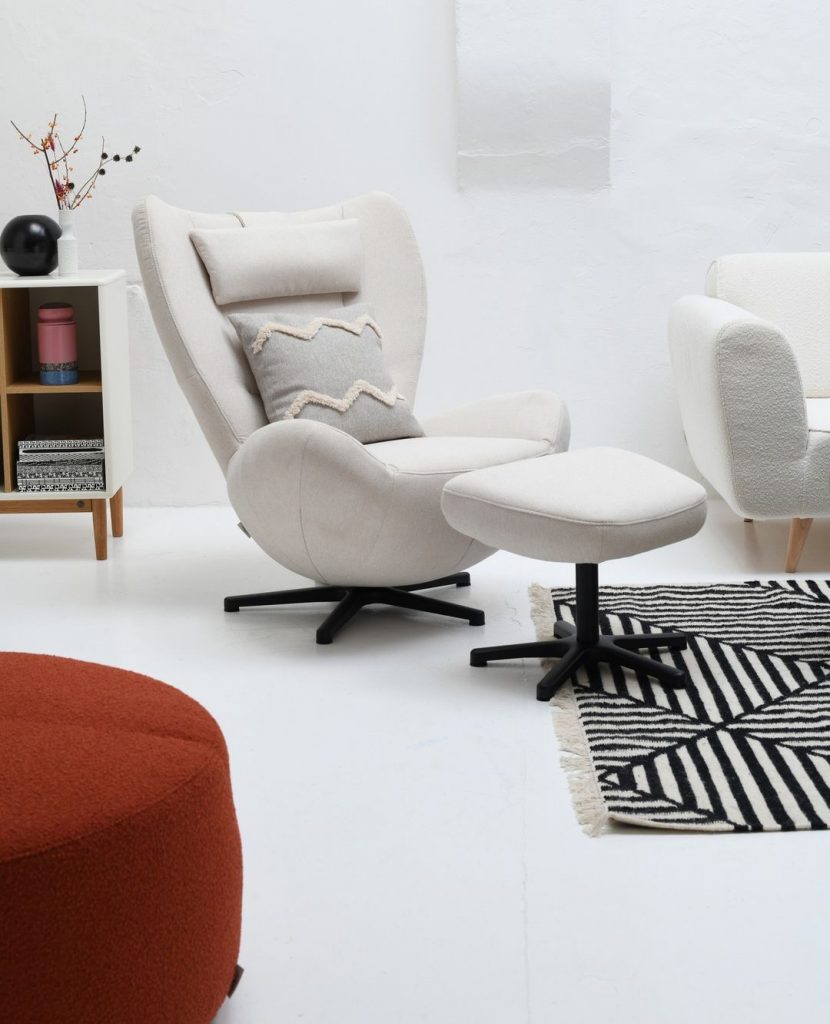 Photo credits: @tomtailor_home with thanks!
All available links to online shops can be found here: @linkin.bio/tomtailor_home