For 3 weeks in a row, I continue to be in a holiday mood and dreaming about a countryside life. Last week's treehouse made me realized how wonderful can simple things be. Sitting in front of my laptop all day due to my work, sometimes I aspire to non-digital environments, no social media, no nothing. And I think today's interior would be a perfect match for this.
Only for 1-hour drive from Stockholm, in the region of Katrineholm Municipality, there is this tiny, magical lake house with basic facilities, no internet, household electricity available only with solar cells, no tap water or sewerage. The place is simply magical with its view to a lake, being in the middle of pure farmland without any neighbors. This interior is simply teaching you to spend time without any digital device or tool, take a book, a puzzle, a magazine…start having long night talks with your loved ones. 🙂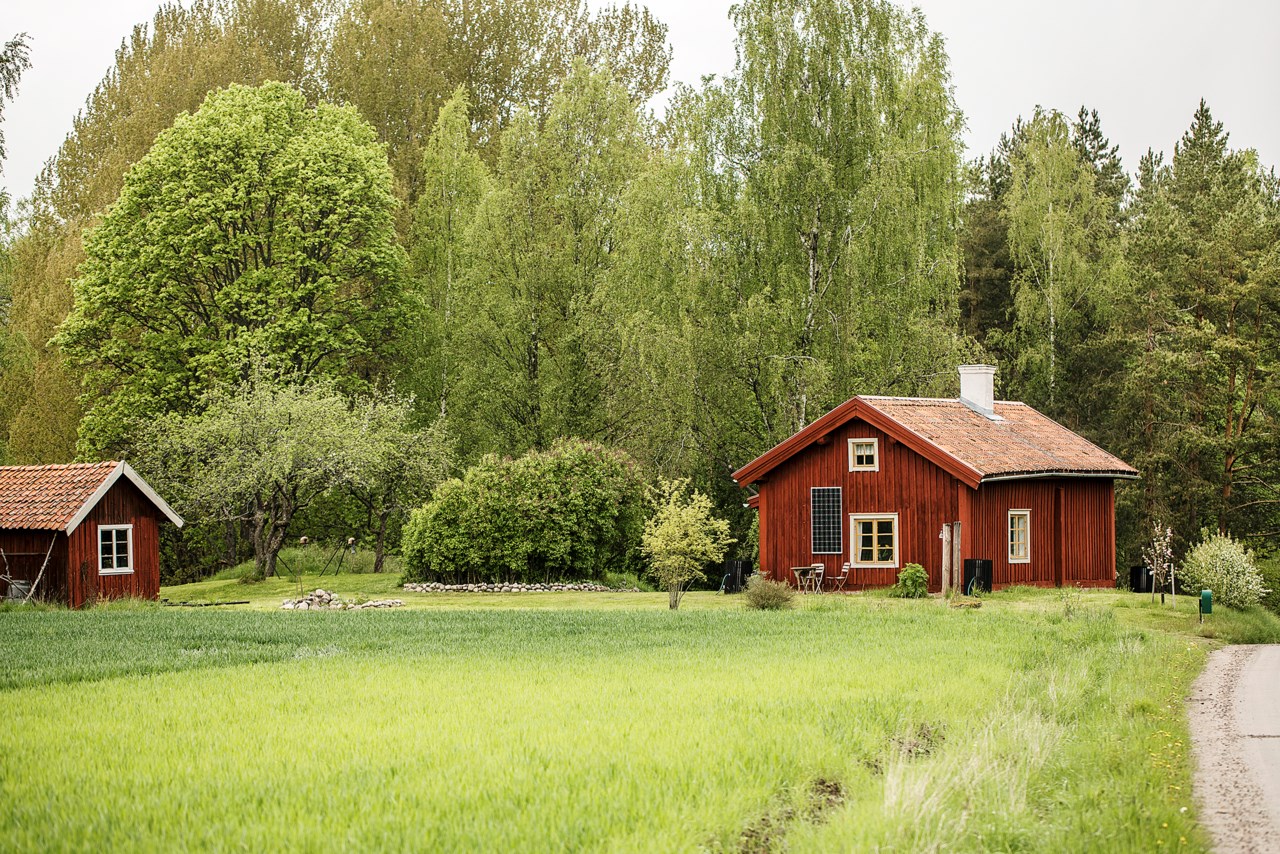 The living room has 3 windows with a lot of natural light coming in. During winter this stove is a perfect heating source, and it's also a guarantee for a hygge feeling.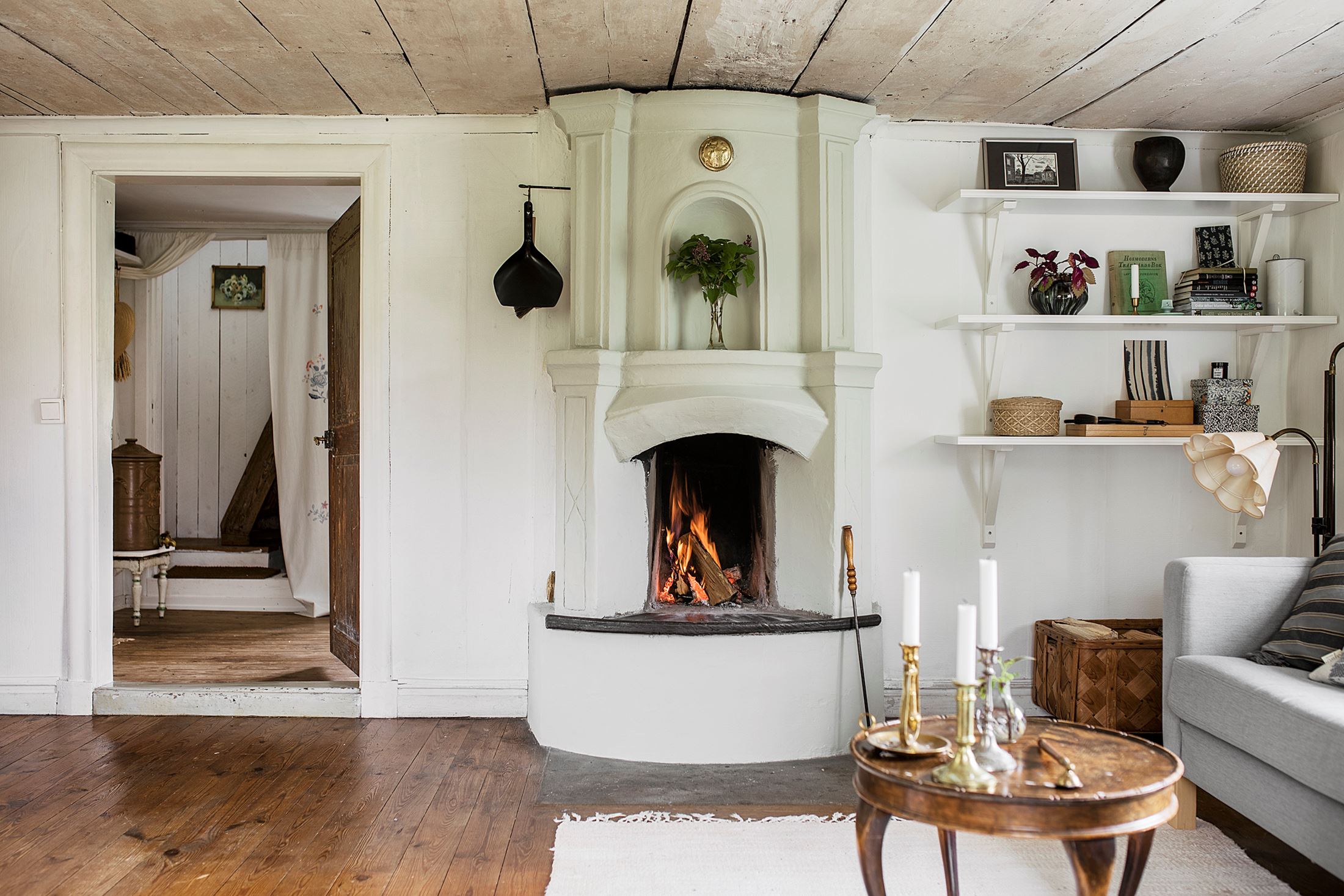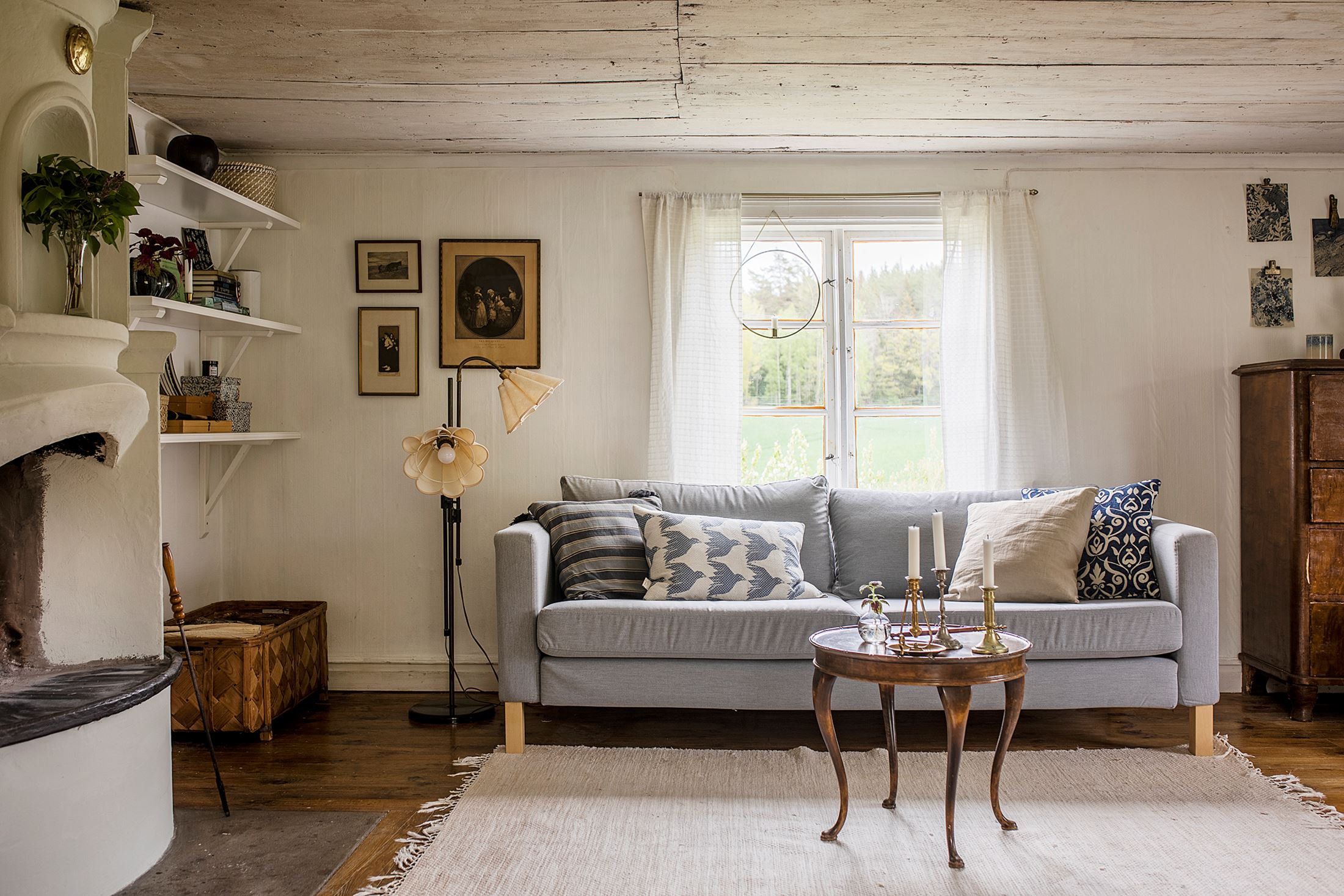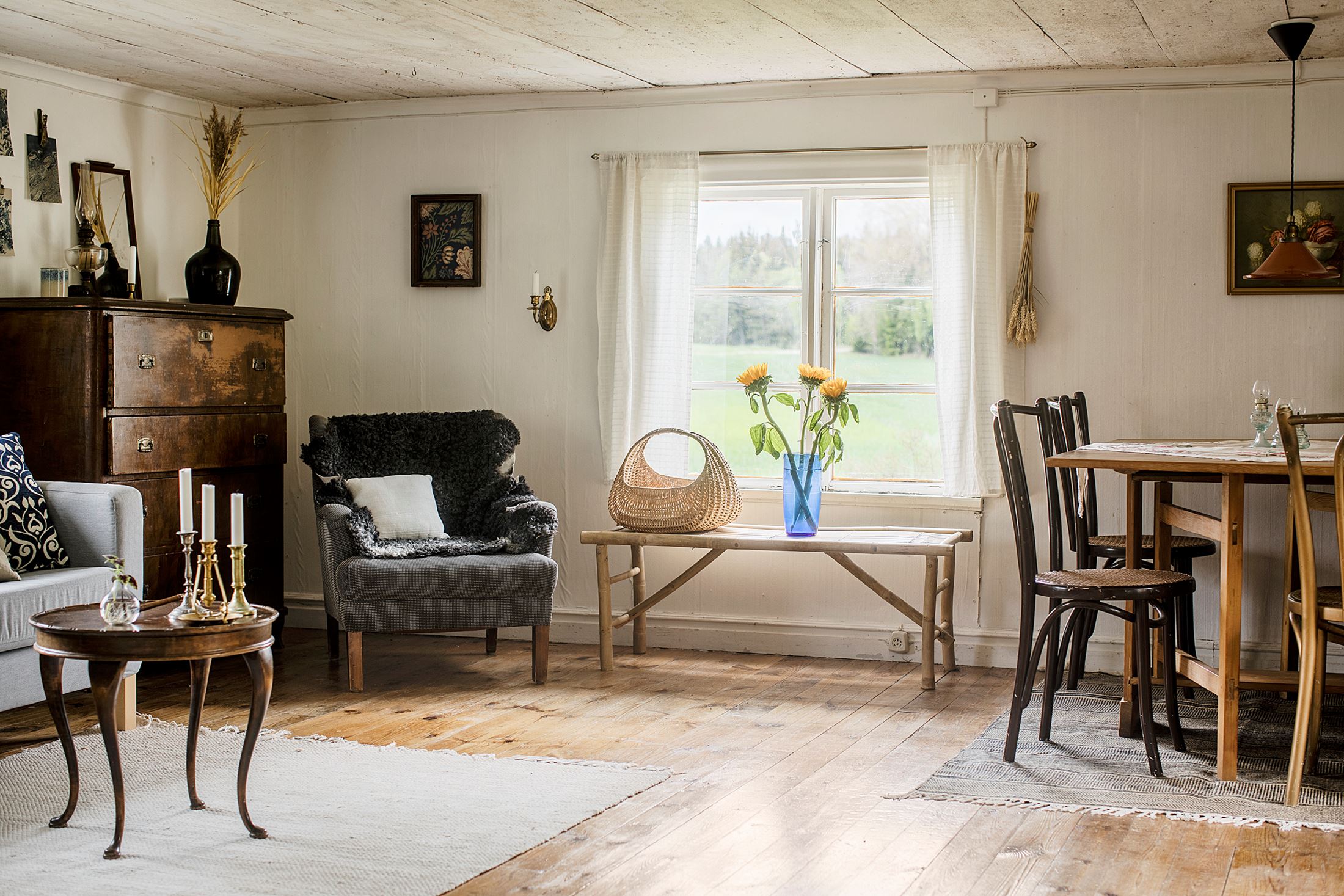 The kitchen is full of ceramic treasures exposed on the open shelving. It's a real farmhouse kitchen that has recently been painted with linseed oil paint using olive and wheat gray colors.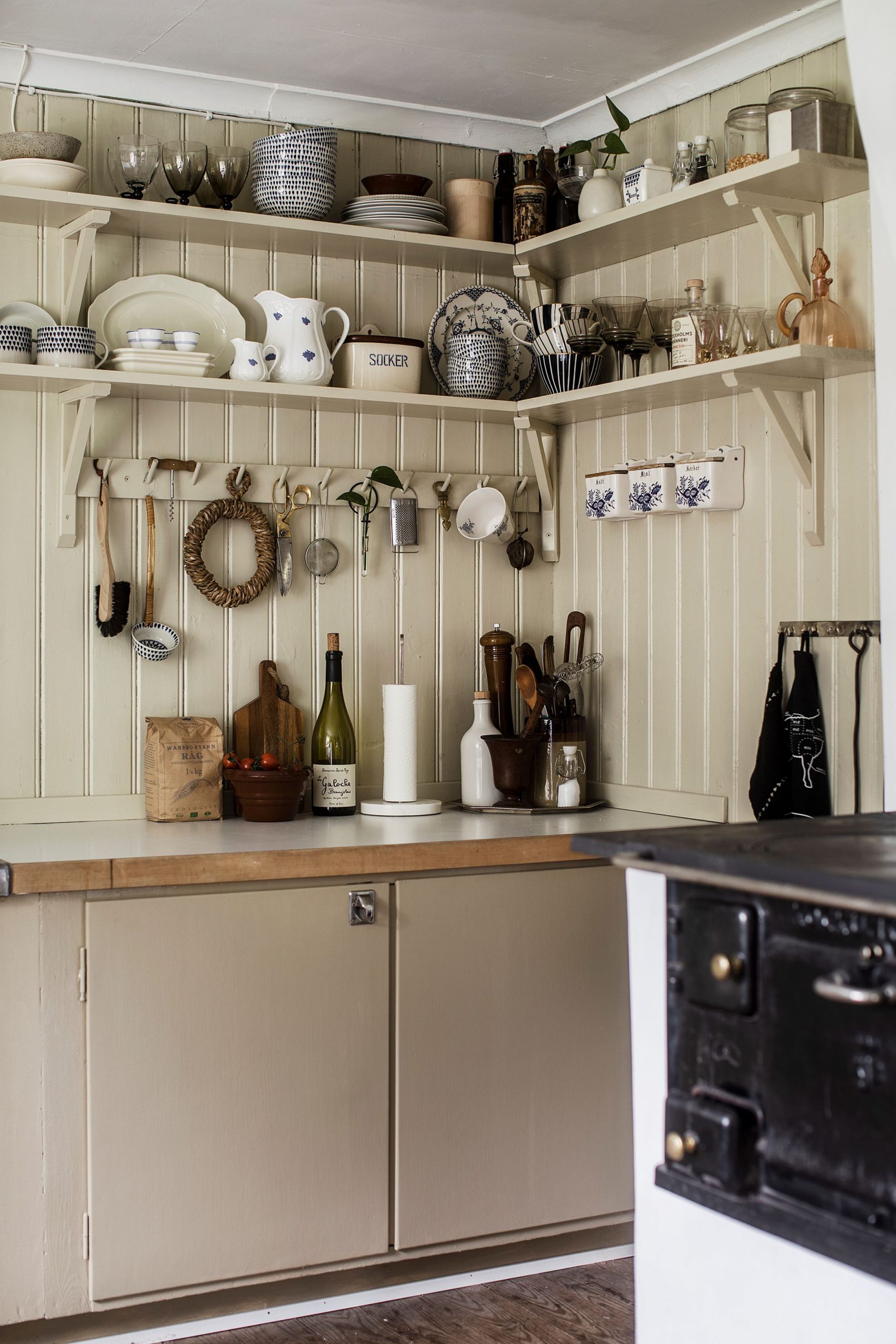 Since there is no tap water in the lake house, the water supply inside the house is assured by these water tanks, which I found like some masterpieces from previous centuries. It seems that it can also serve as a cooler for freshwater during hot summers.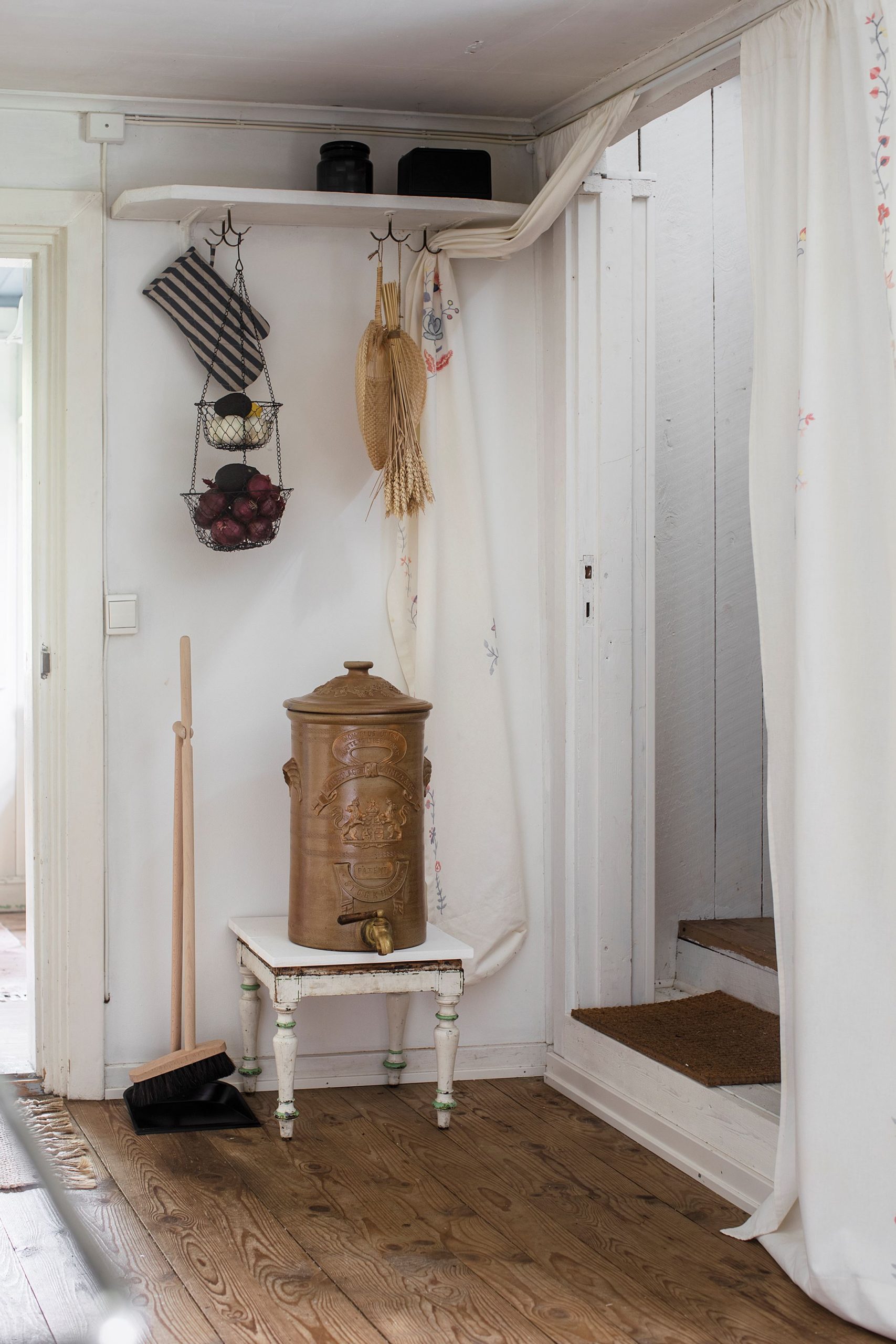 The stairs take you to the upper level where 2 bedrooms can be found. The attic is gorgeous thanks to the visible beams all over the place.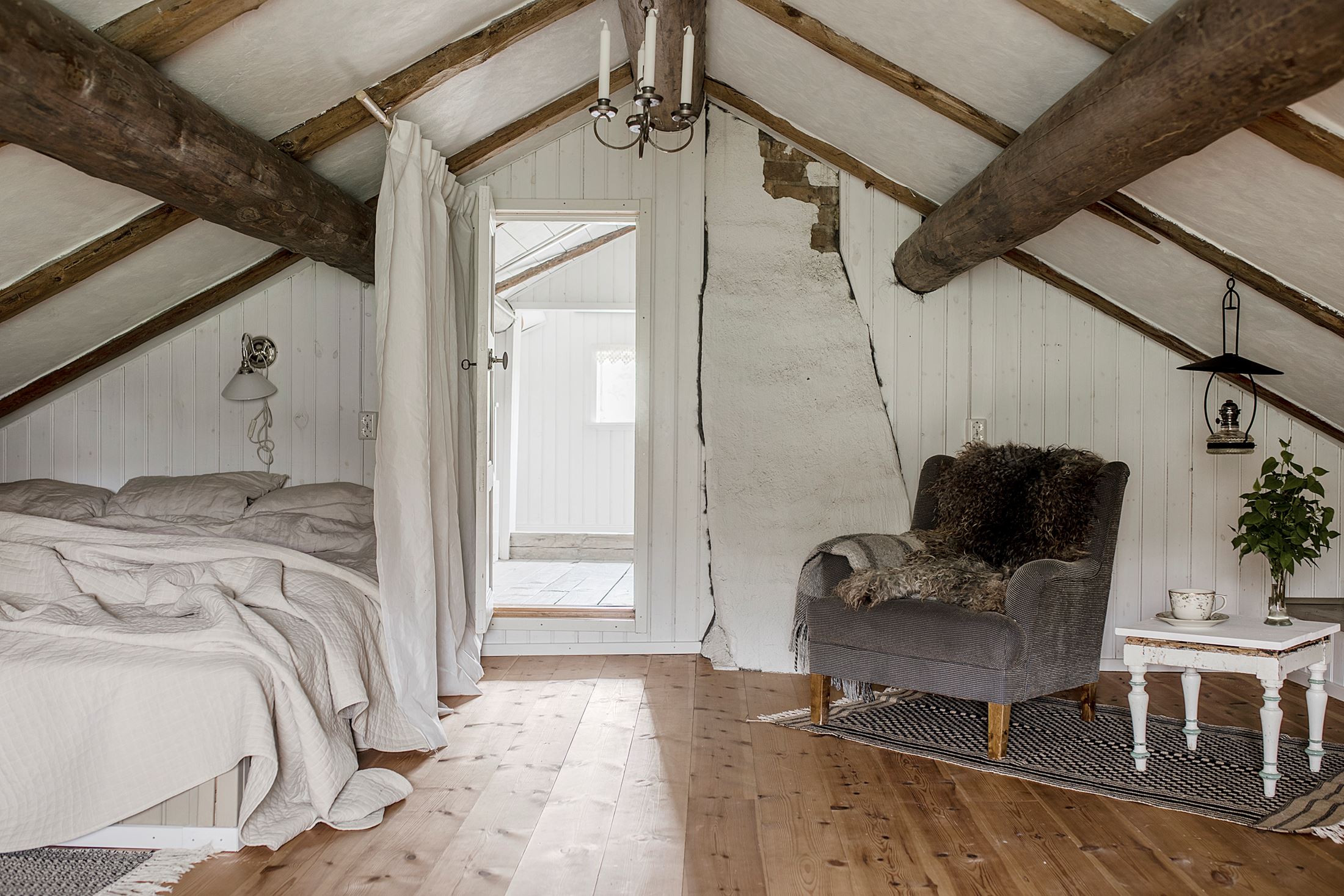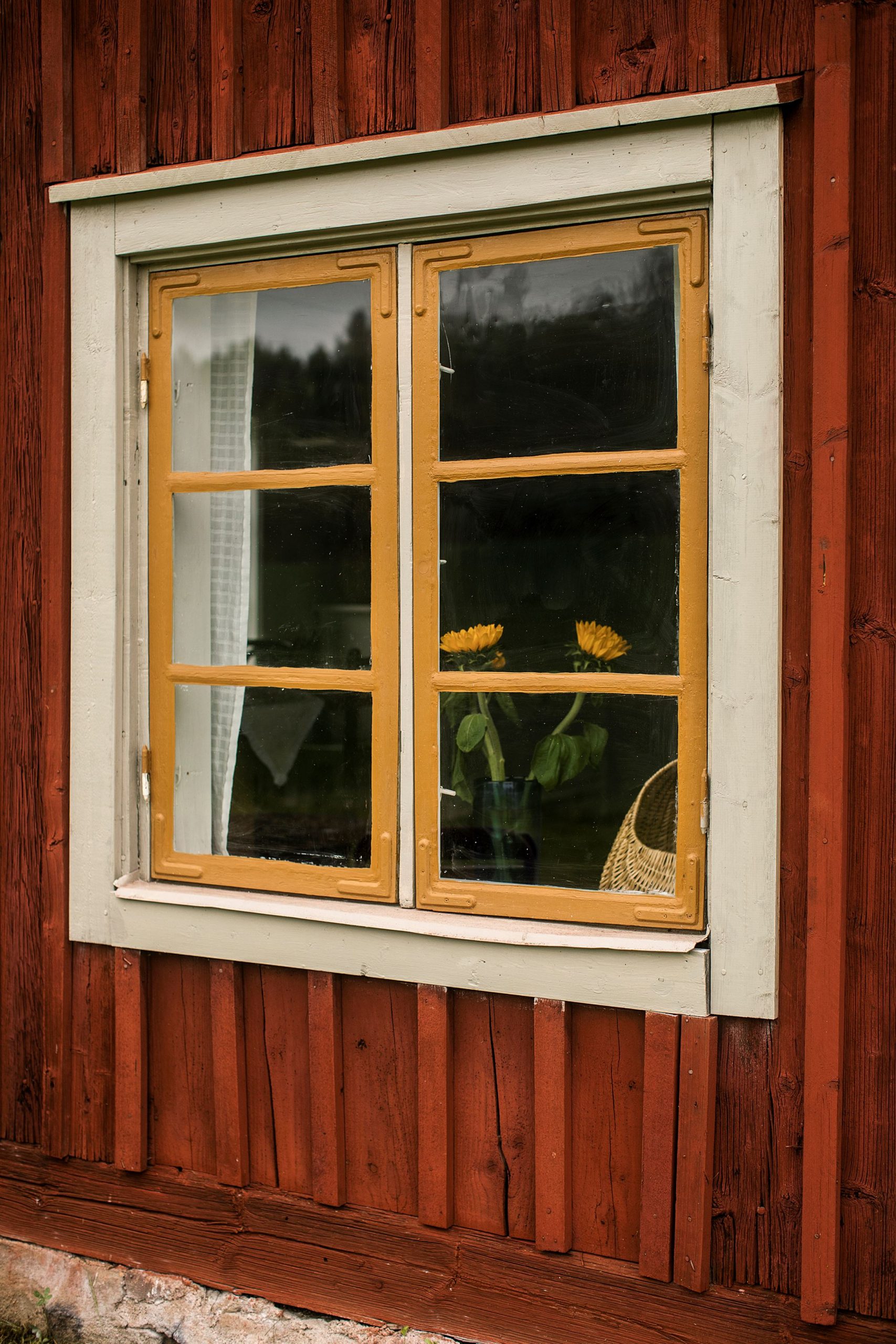 The view from this window is to the lake and sitting out in the summer, far from the noise of the city, can make you discover new sounds of nature during magical sunsets and starry nights.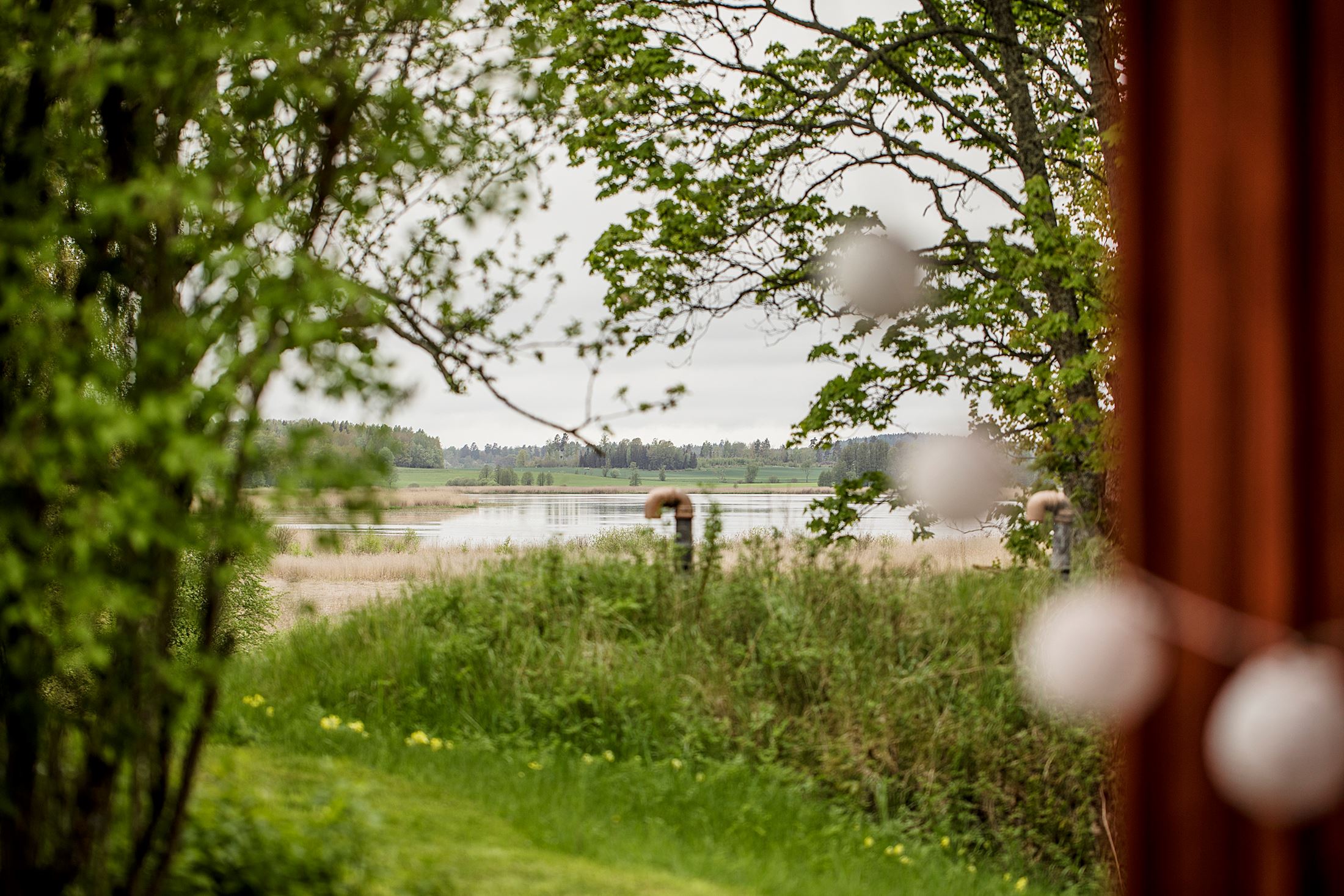 This lake house is for sale, so if you are in Sweden, maybe close to Stockholm, do not hesitate to book a view at Historika Hem.
Care to see other summer holiday inspirations? Check out the Transylvania Loft Treehouse or La Belle Vue – a perfect place to start the summer articles. Going back to nature and spend some time without your mobile phone or laptop can be a real treat for your soul.
Photo credits: thank you Historika Hem for letting my share these pictures.