When a home is full of vintage finds, the whole vibe of the interior gets a magical vibe of ages. I admire those people who have the talent to harmonize an interior's design with vintage pieces. I think it's pretty challenging to find the right furniture on flea markets and still keep the red line in the apartment.
This 64 sqm apartment in Stockholm has this special vibe, with the earthy brownish tones, with the fluffy carpet in the living room, with the glass elements, like the chandelier and flower vase on the coffee table, and of course the vintage furniture, everything seems so appropriate together. The owners put every piece so well together. I love the dining area with all the second-hand Thonet chairs and greenery. The kitchen's focal point is the small balcony with a view of the main street. What a lovely way to have breakfast in the fresh air!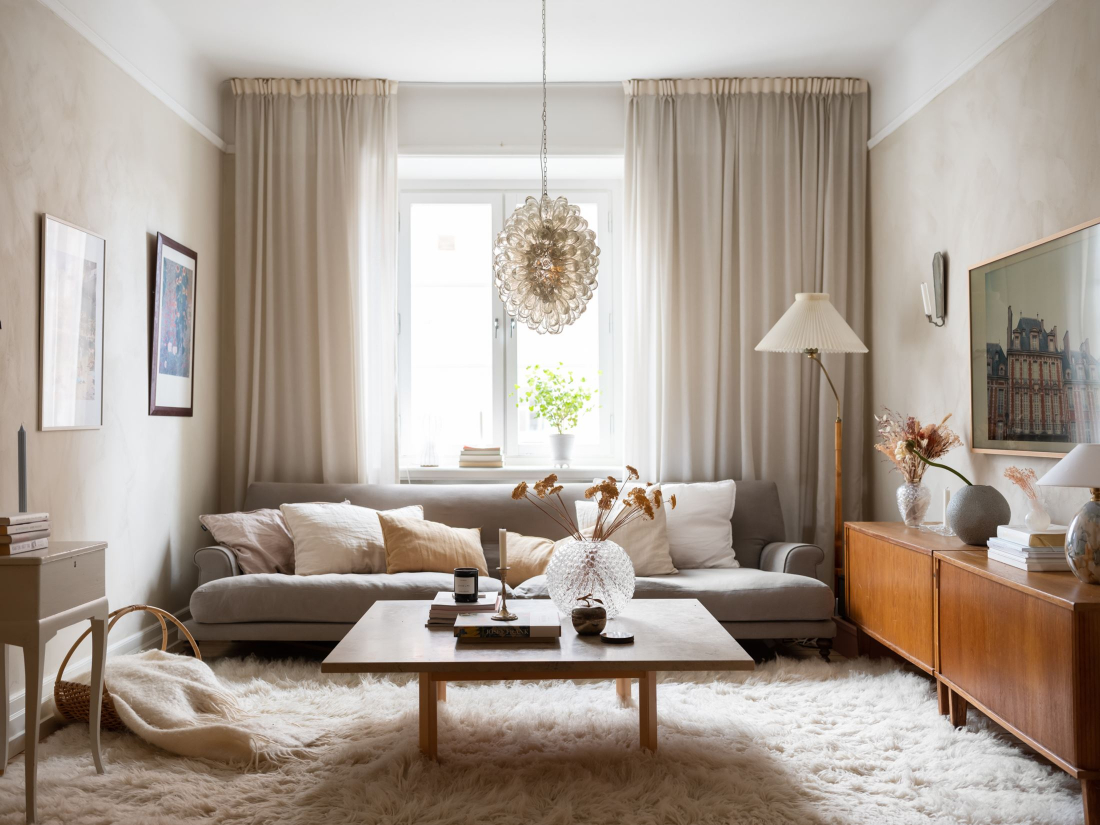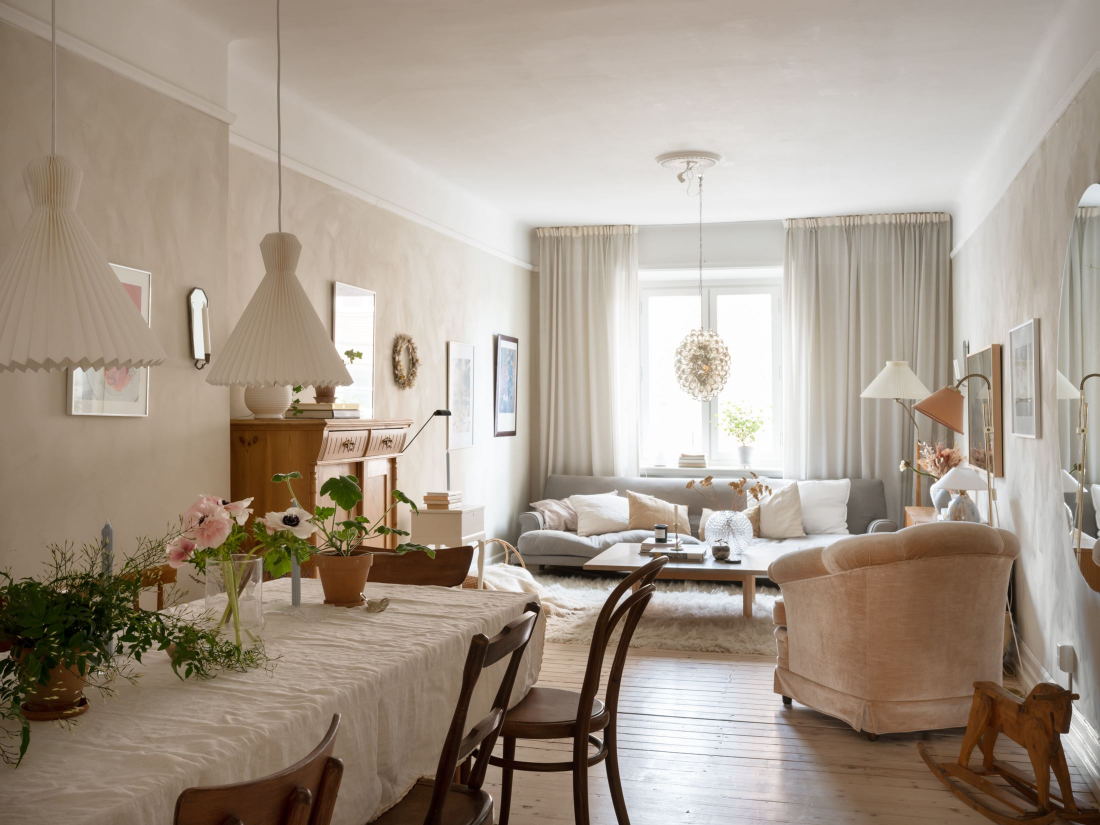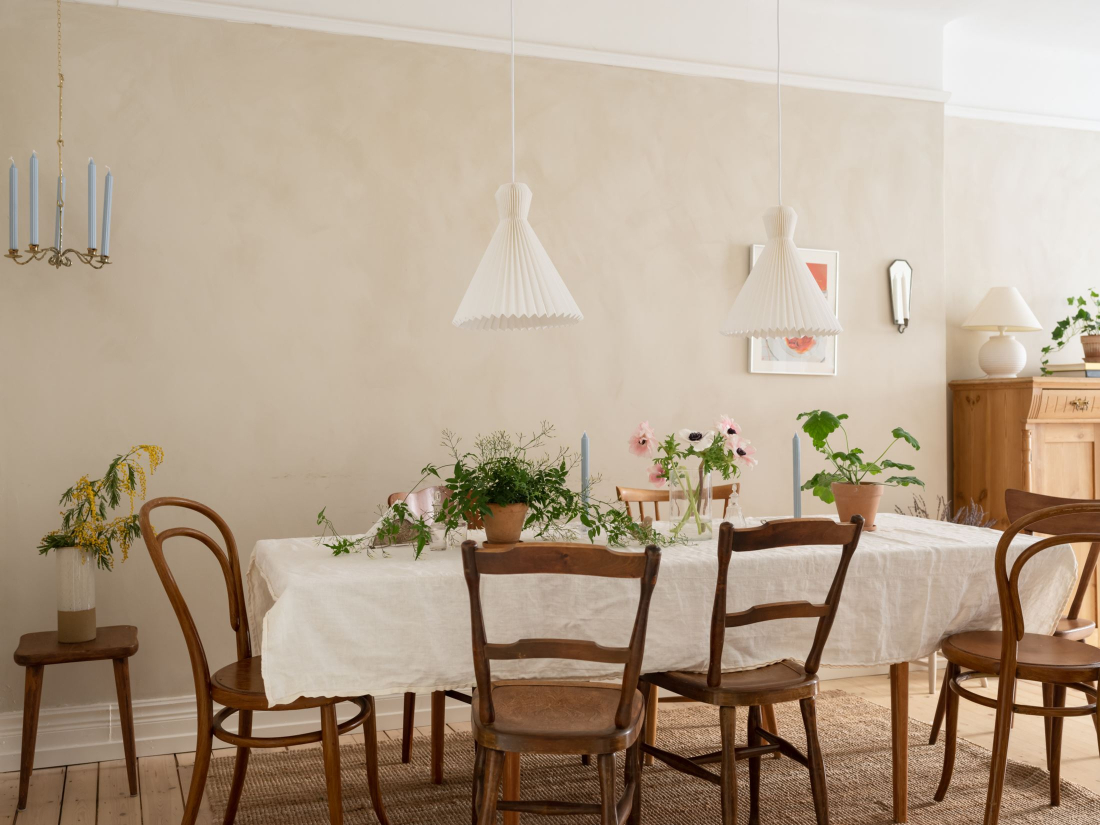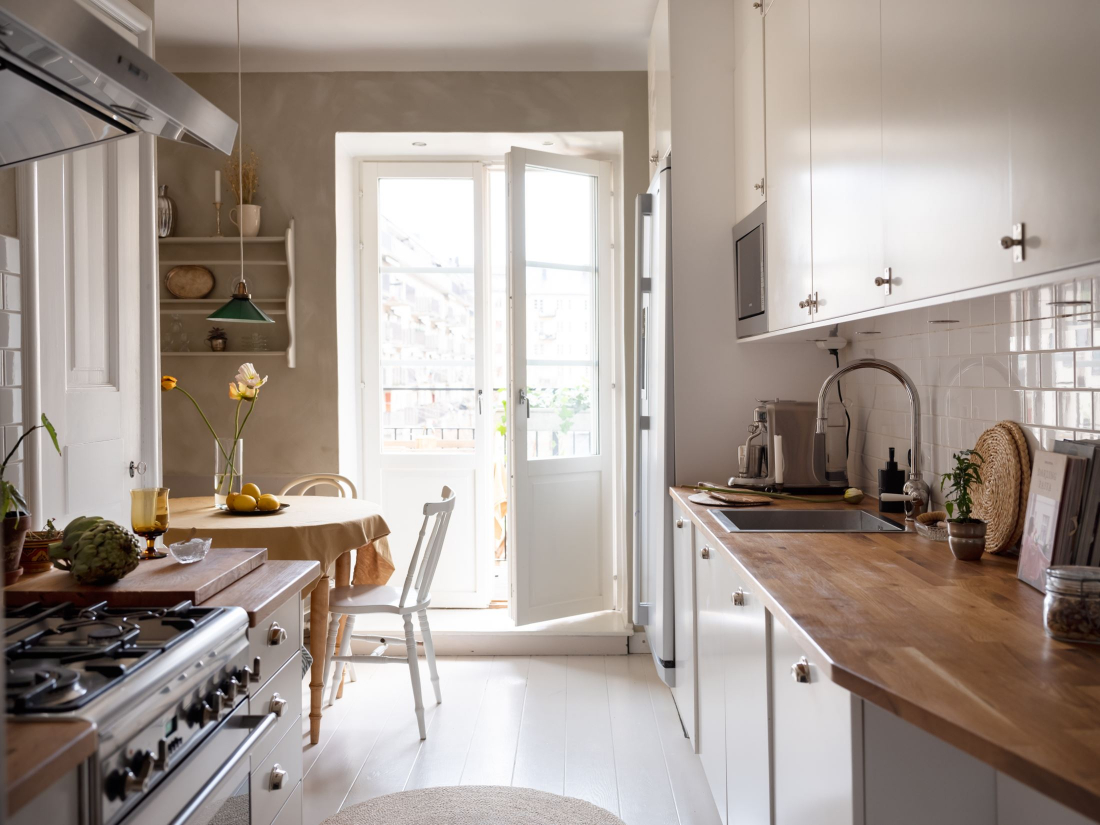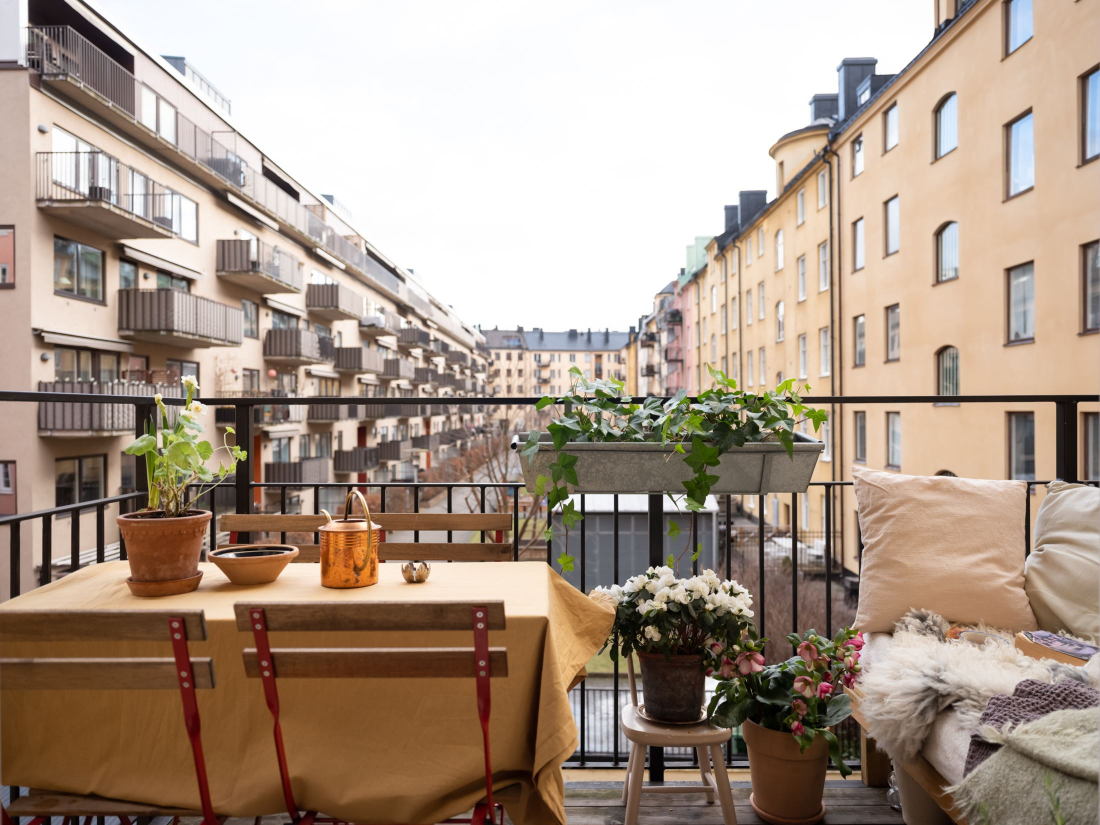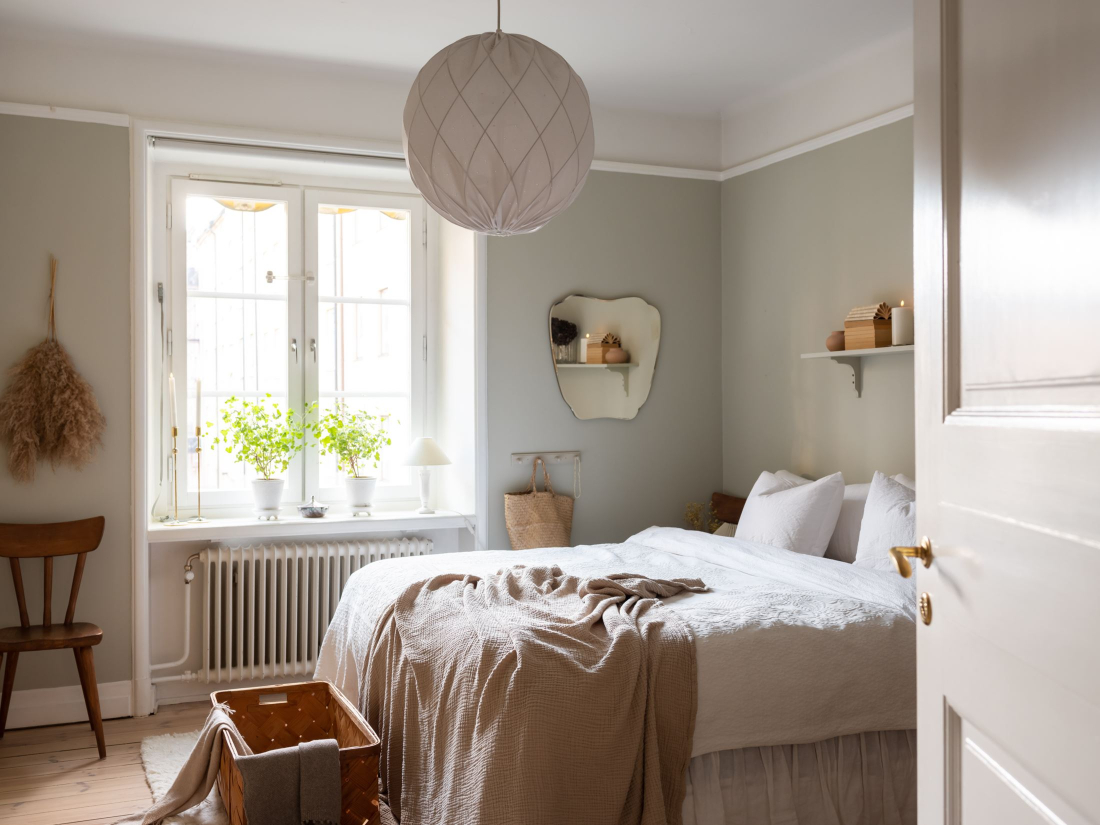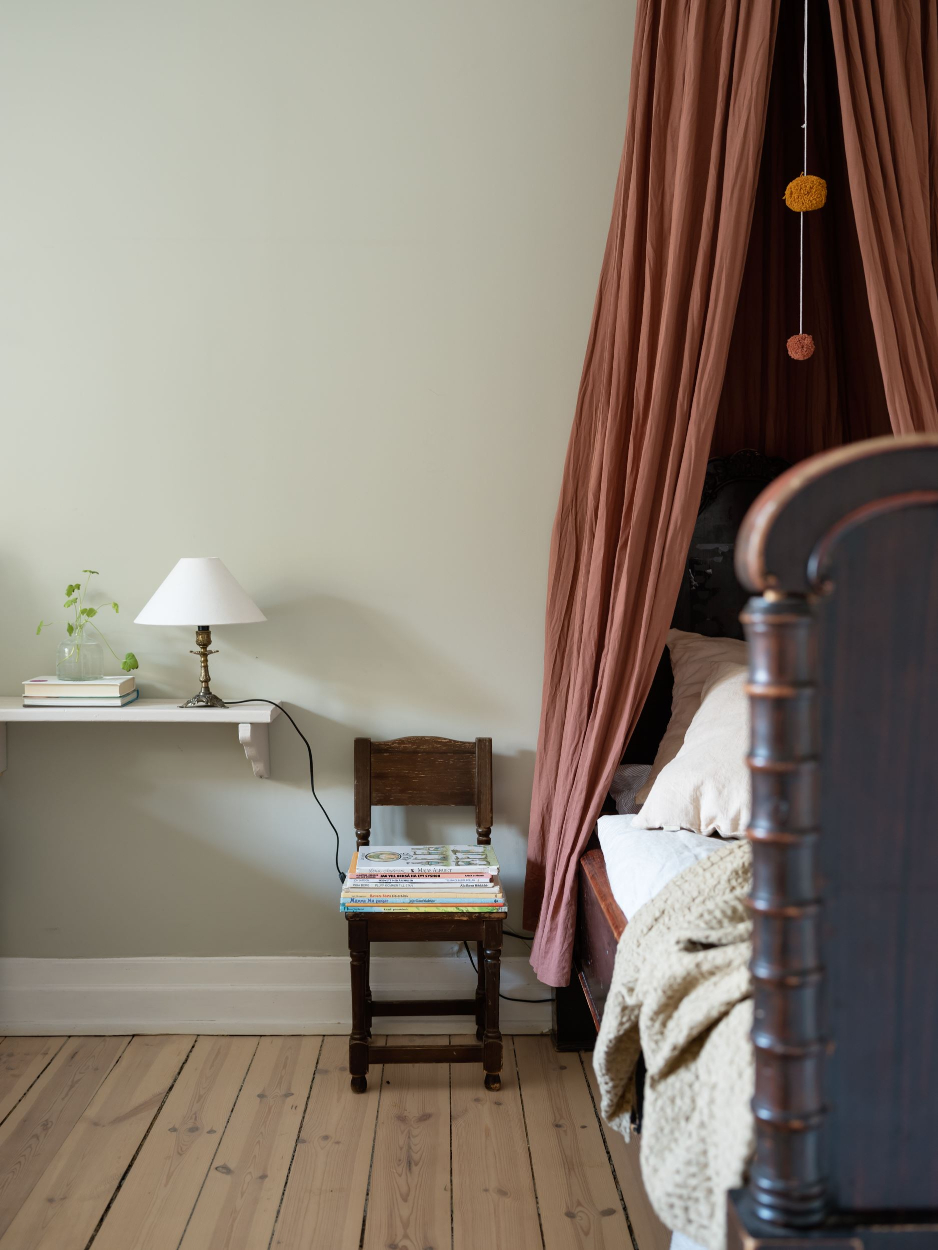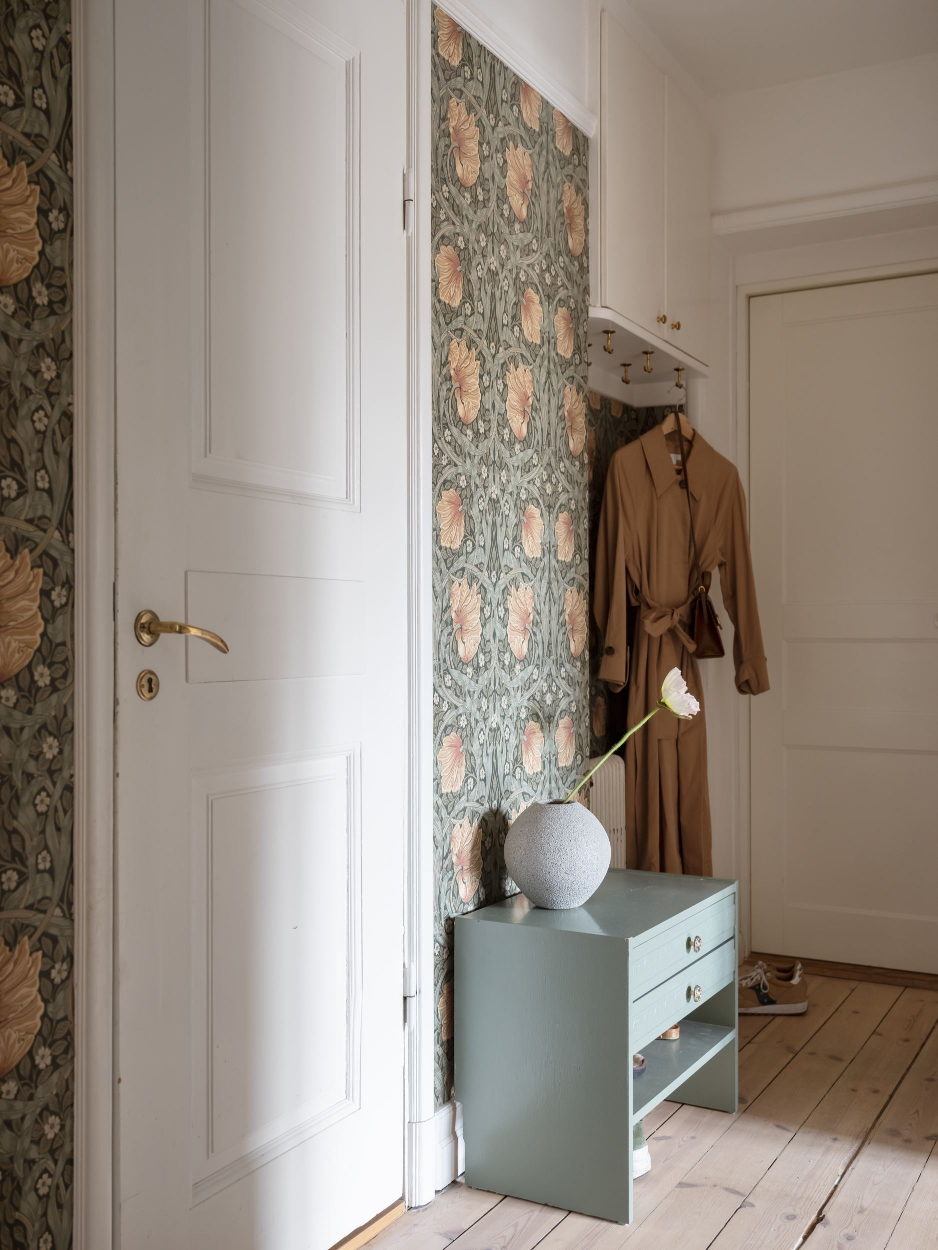 The bathroom totally amazed me with its French vintage design, I particularly like the red and white floor tiles combined with the chic bathtub. The hallway's design is boosted with the famous William Morris wallpaper which gives a super stylish feeling to the space. Got inspired already? See you next week with another inspirational article.
Photo credits: shared with the cordial permission of Historiska Hem
Found via My Scandinavian Home with thanks 🙂