Although I'm not brave enough to bring some fancy, eclectic elements into our home, I love peeking inside those homes where owners were bold enough to use 19th century furniture, ballroom chandeliers, colors, or anything else that brings eclectic feeling to the place. This Swedish apartment captured my attention right away, especially for its incredibly beautiful ceilings and stoves in every room of the house, the owners even kept the original doors and windows. This is what I love the most about Nordic people, they see the value of the vintage things, refurbish them and combine them with new ones, this way they end up, in my humble opinion, with the warmest interiors on this planet.
The apartment was built in 1886, it has 3 bedrooms, and a spacious living room combined with a dining area. The kitchen is strategically well structured, with an island in the center, it offers extra storage space. I like how they managed to fit in the washing machine and dryer too.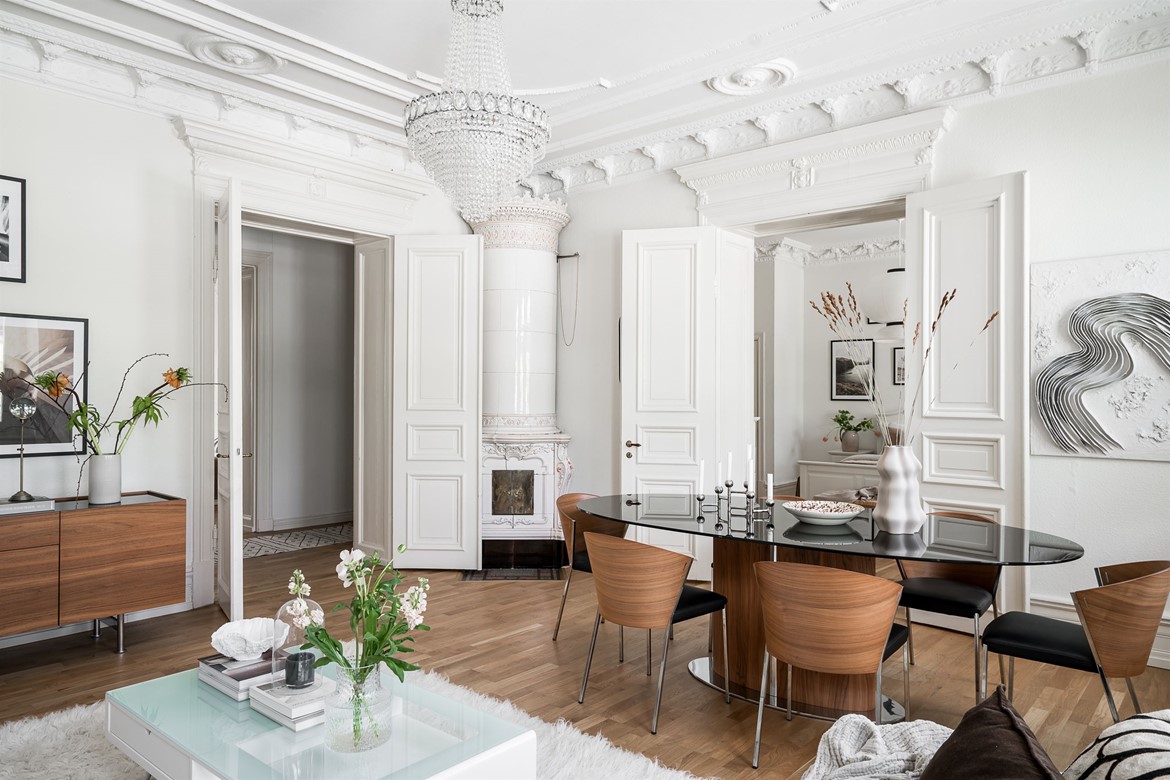 The ballroom chandelier is a bulletproof element to get an eclectic feeling of the place.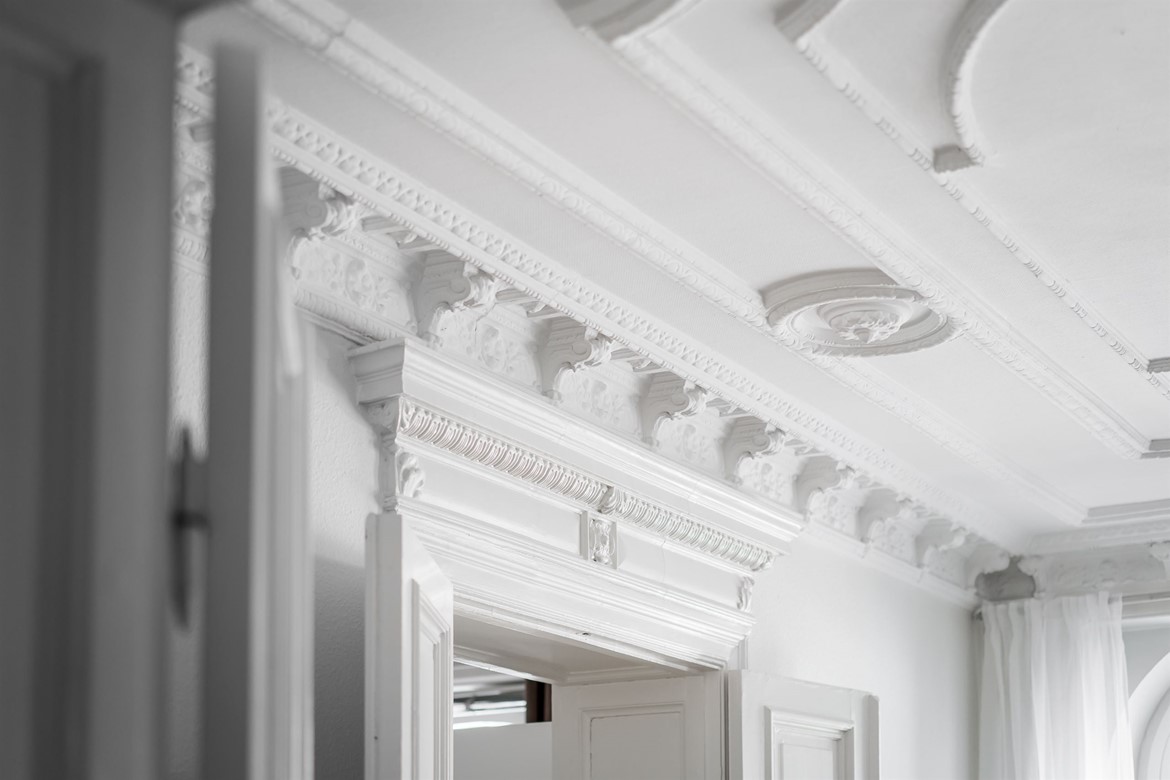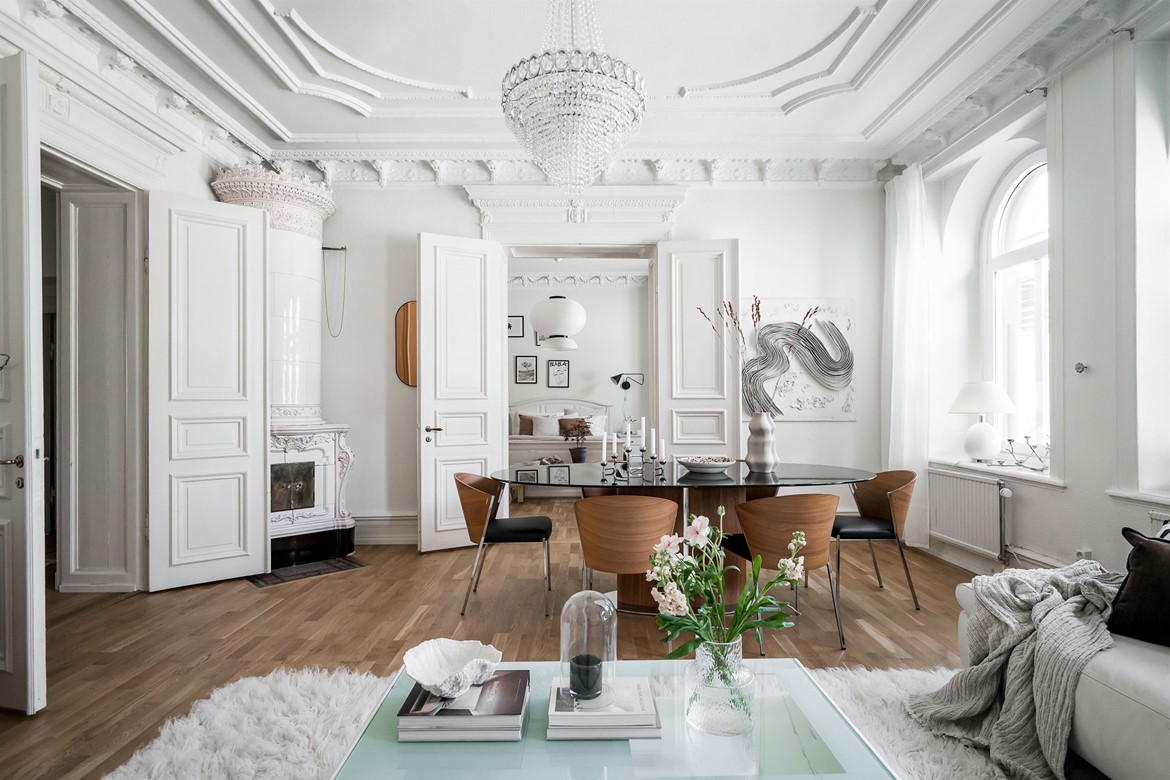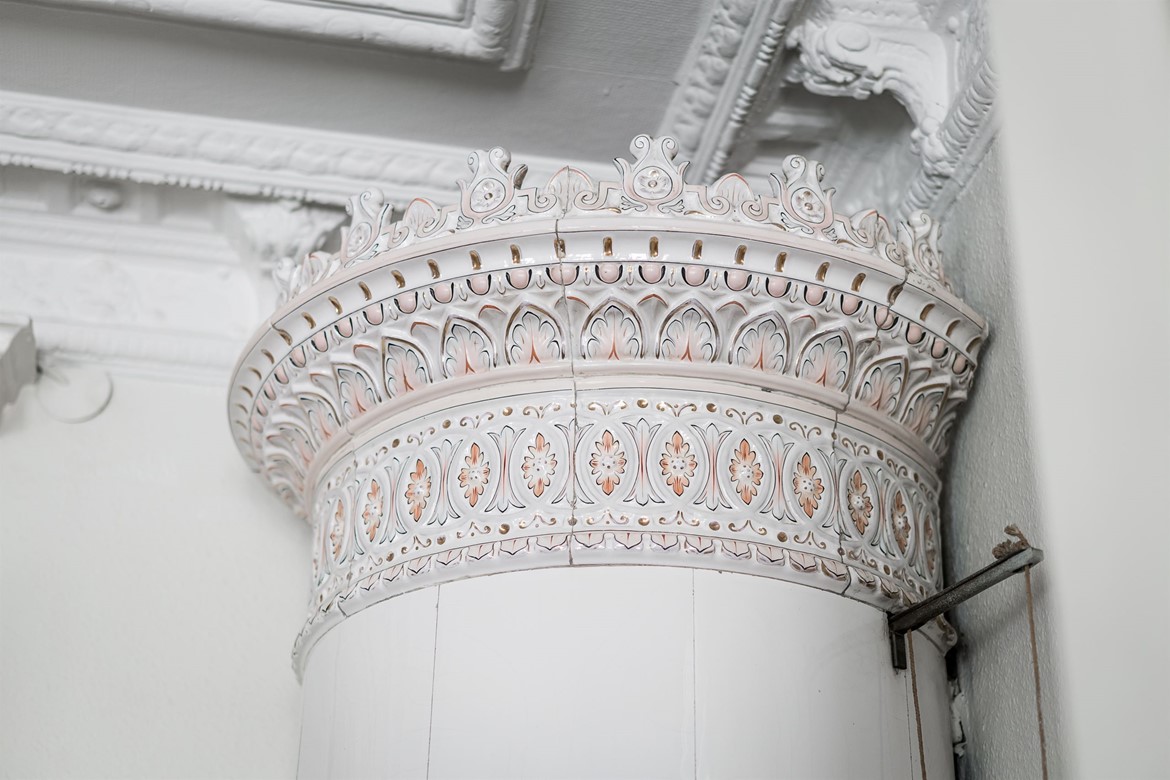 The Devil is in the details…they say, this stove is simply magical, even if it's not functioning for some reason, I would never ever remove it from my house.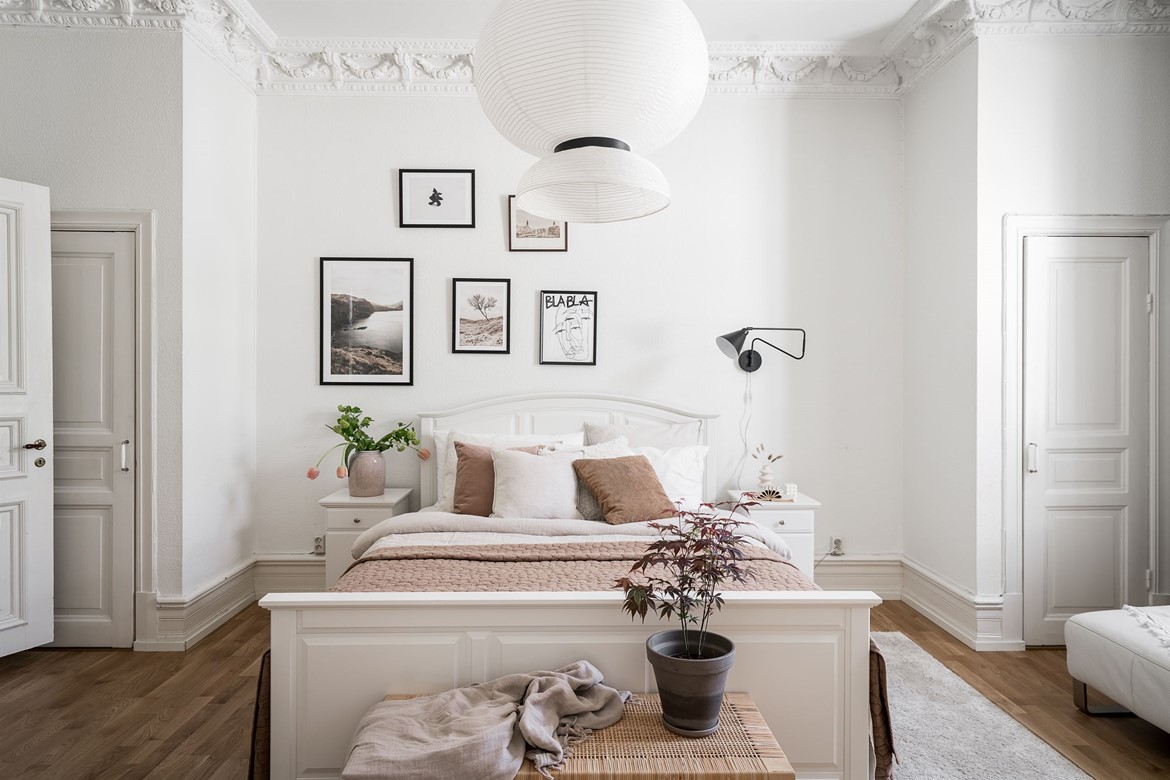 All bedrooms in this apartment are white and pastel color base. This one has a gallery wall above the bed, for similar inspiration check the Desenio site, they have ready-to-be-used collections and they are even offering guidance on how to get a perfect gallery wall. The Formakami JH5 pendant is another great focal point of the room.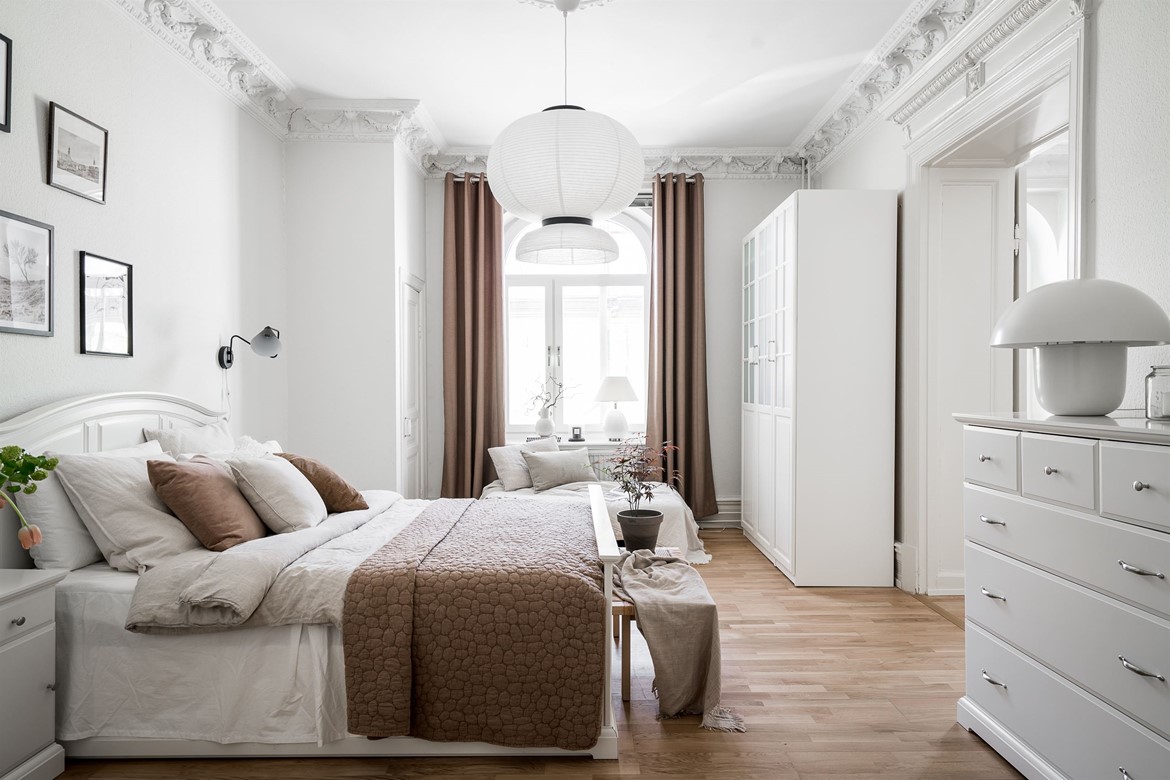 On the drawer I spot a white Carl-Johan lamp by Olsson & Jensen, such a small and cute piece 🙂 It can perfectly fit into the children's room as well.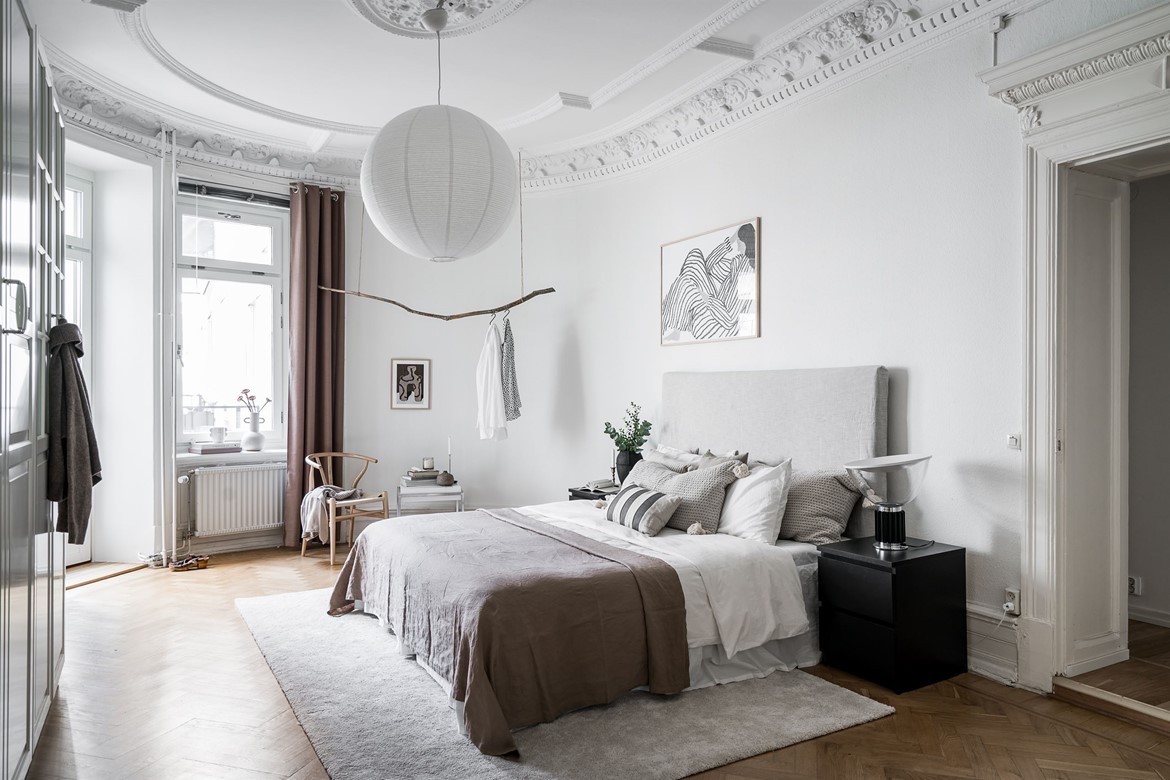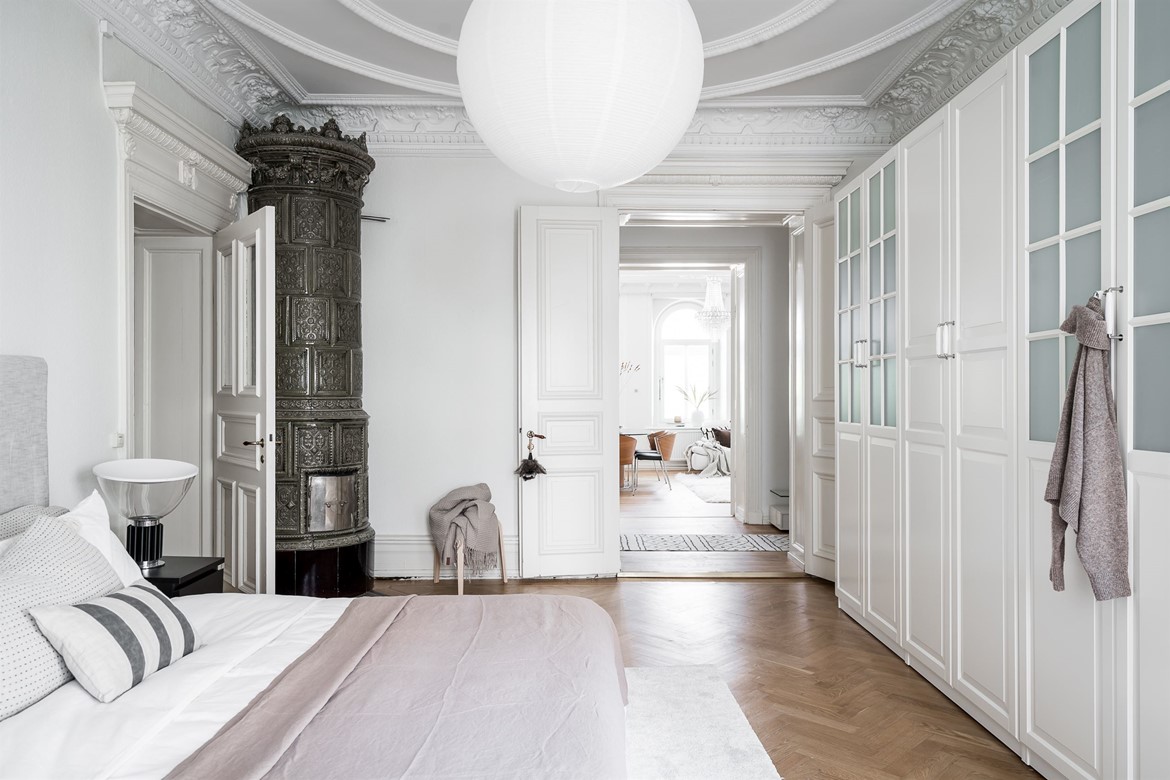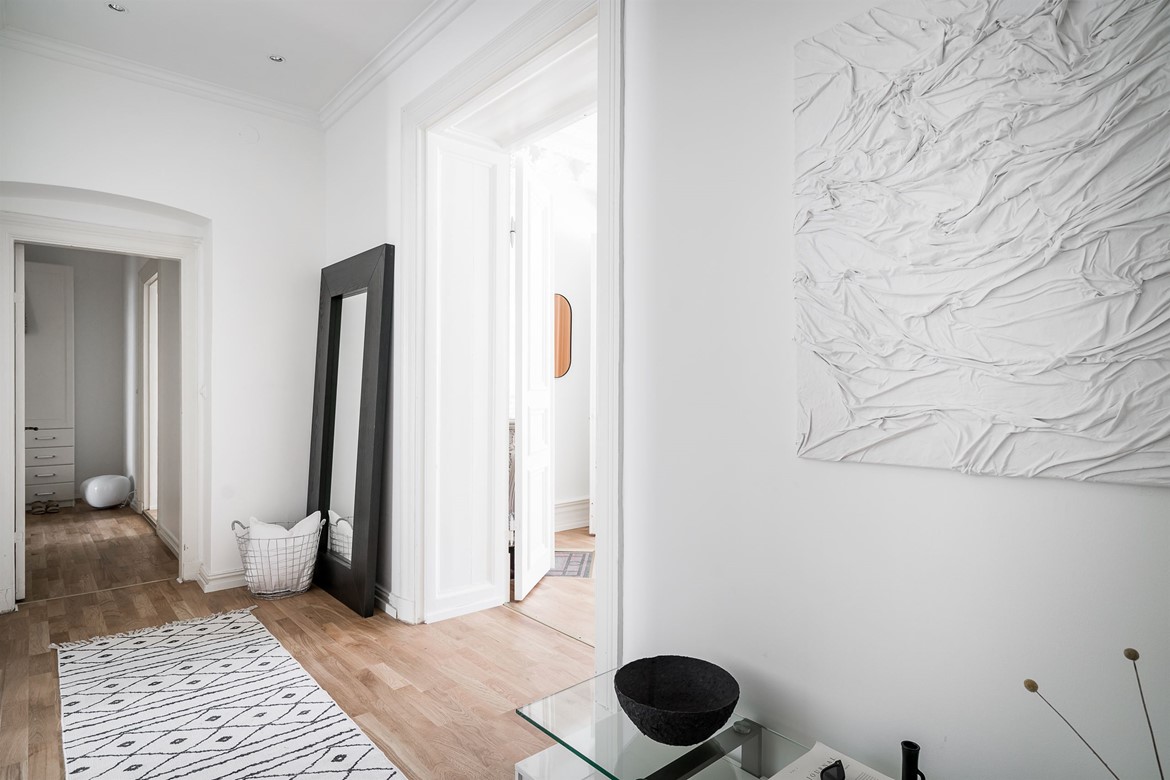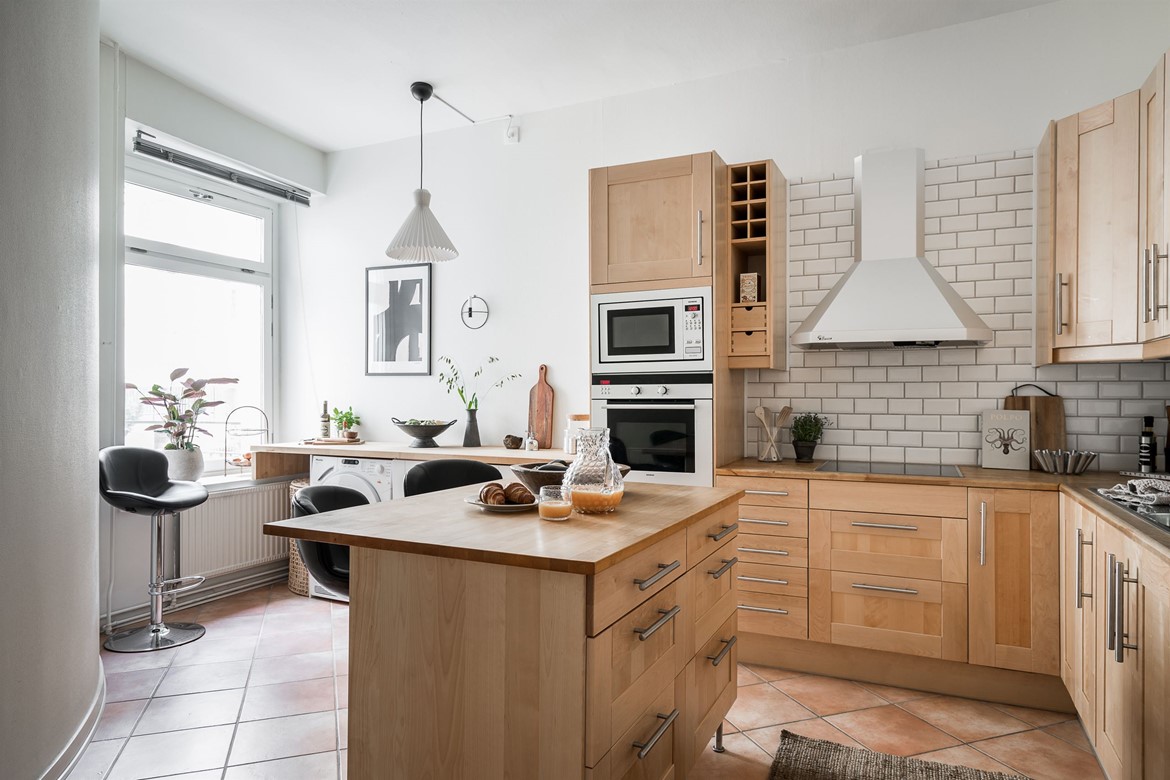 And of course, it has a small balcony, all Swedish apartments have an outdoor space, even if it's a tiny one, but they need to go out somewhere and inhale nature.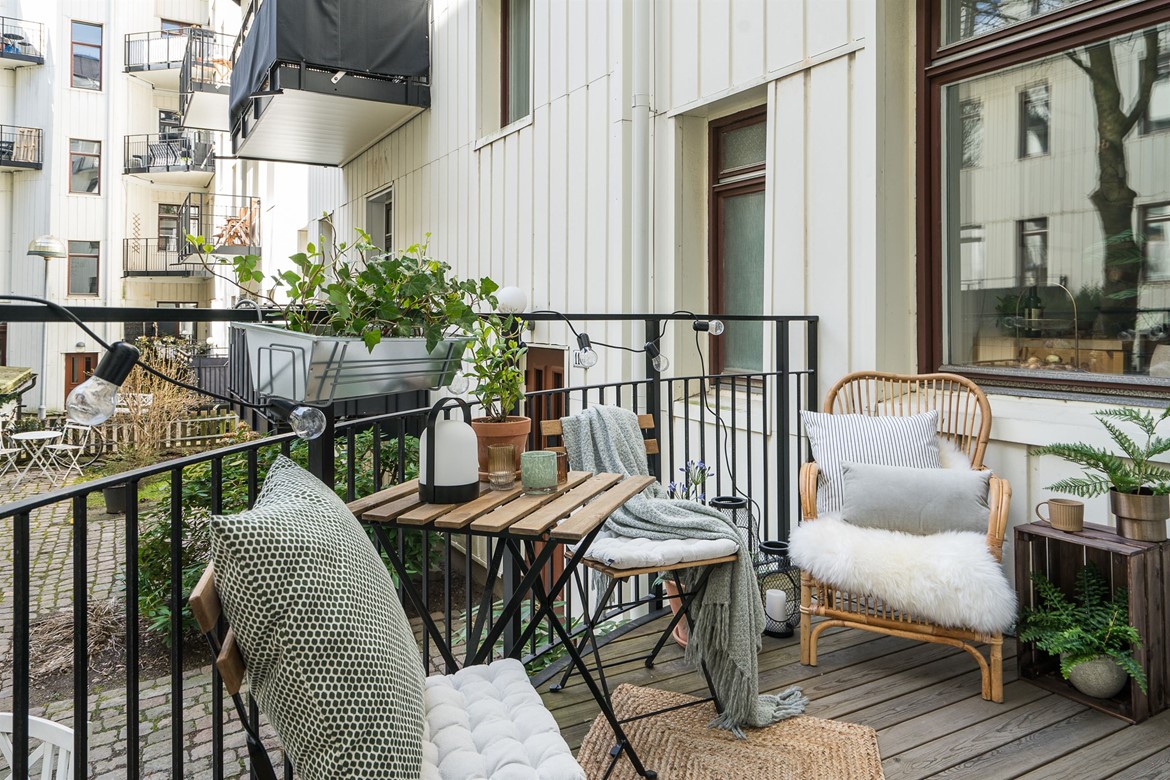 If you enjoyed the tour and you are located in Gothenburg by any chance, this 127 sqm apartment is for sale. Do not hesitate to contact the Lundin team for showing you around.
Styling by: @bydecoab
Photo by: @pousard_photography
Photo credits: thank you Lundin.se for letting my share these pictures.