Lately, I was mostly posting about apartments, not sure why as this was not intentionally. This week I felt I would need more "air", an interior with a garden where I could go out to drink my afternoon tea. I found this gorgeous villa for sale in Sweden (of course, where elsewhere?), and I instantly felt in love with the blue kitchen and the color spots here and there.
This house was built in 1924, it has 108+60 sqm, and the land area is 681 sqm. It is super cozy with its vintage pieces combined with modern elements. The Kulladal kitchen with its solid wood cabinetry is the winner of all in this house, the kitchen island assures an airy but still very spacious work space. The abundance of natural light flows in on the big windows and the glass door that takes you to a big terrace with dining area. The dining room's focal point is the yellow cabinet that adds an eye-catching color spot to the room.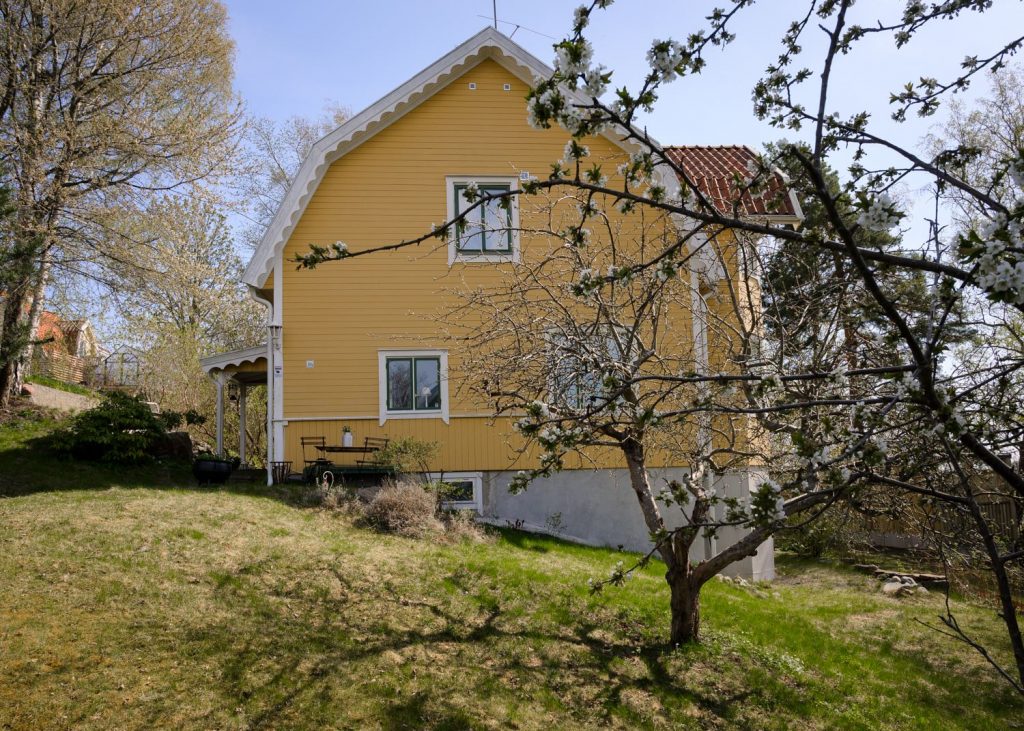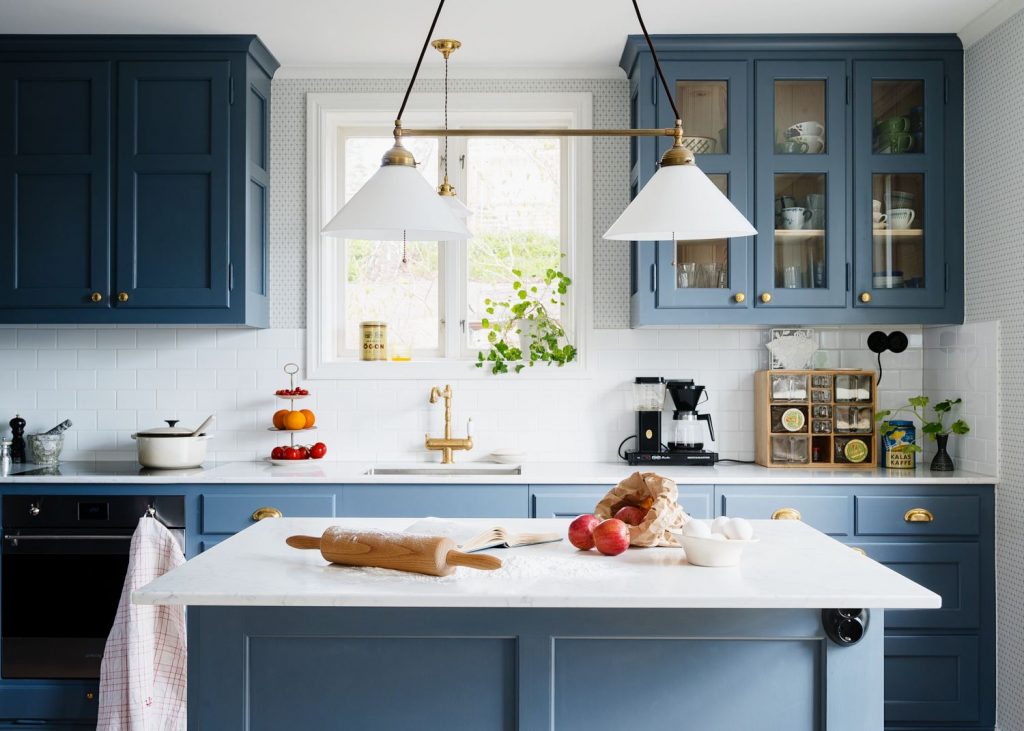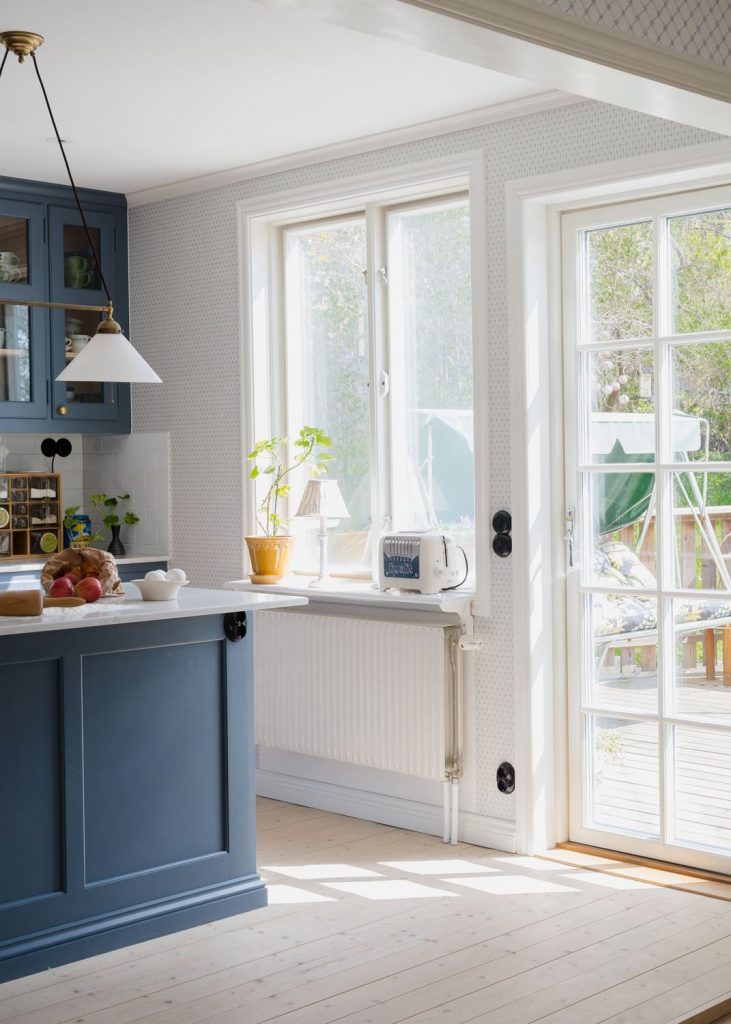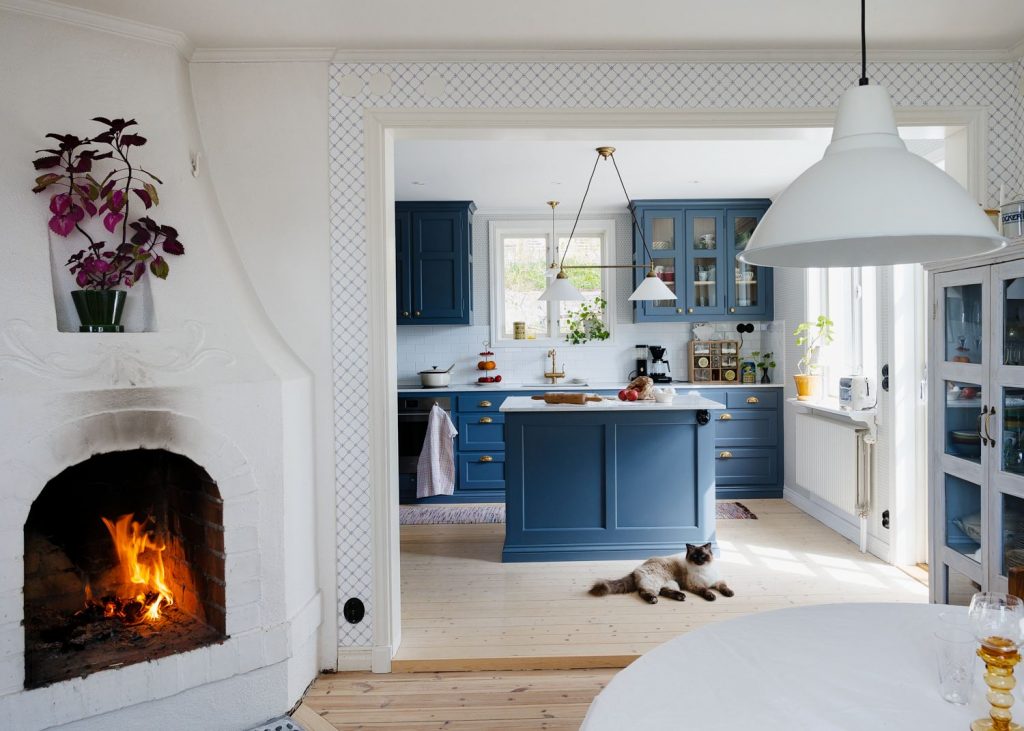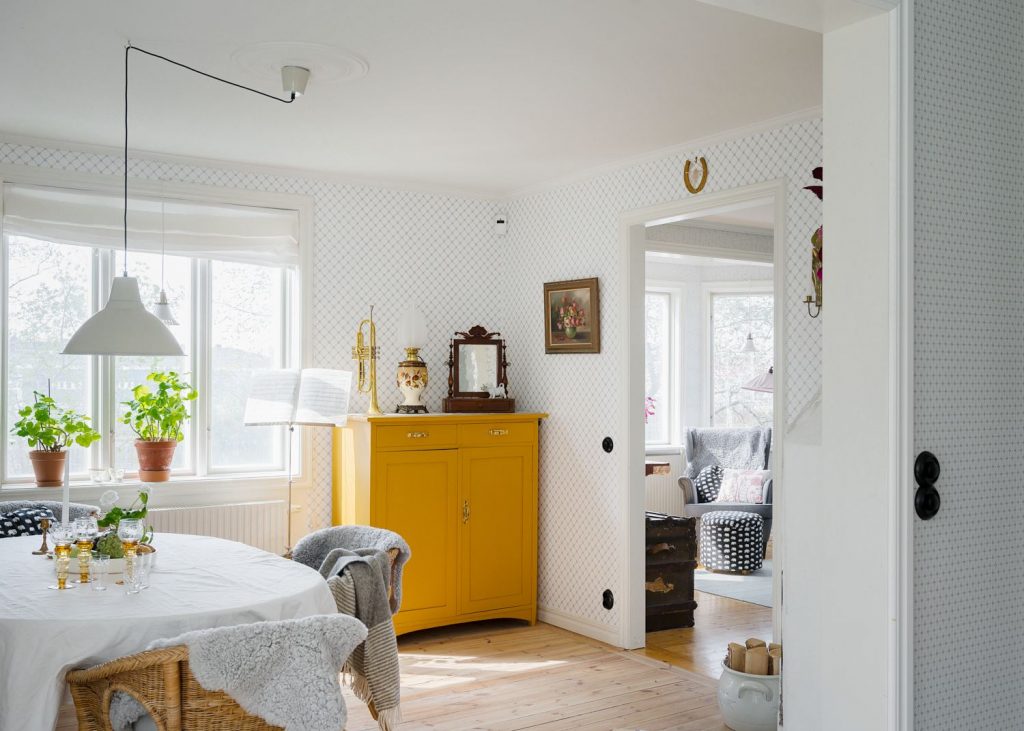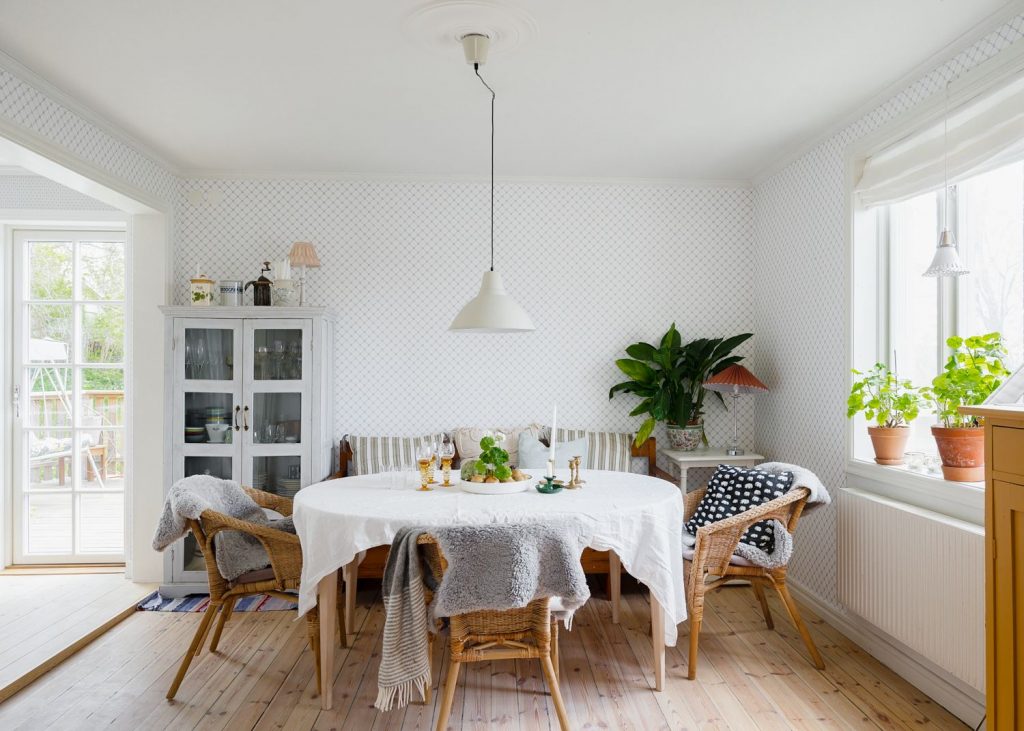 The bluish wallpaper is from Sandberg that adds a special feeling to the hall. The black & white floor tiles are so French and chic, and I think these are such a good combination with the wallpaper. I love the home office next to the window, of course this could work only if some kids are not running around the house.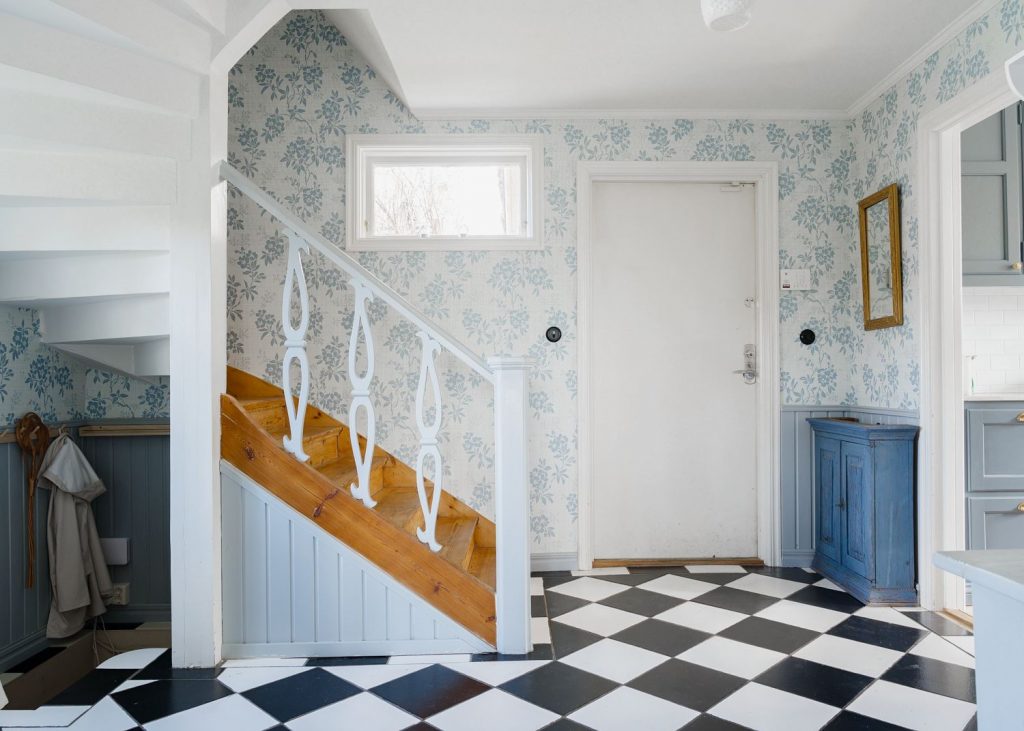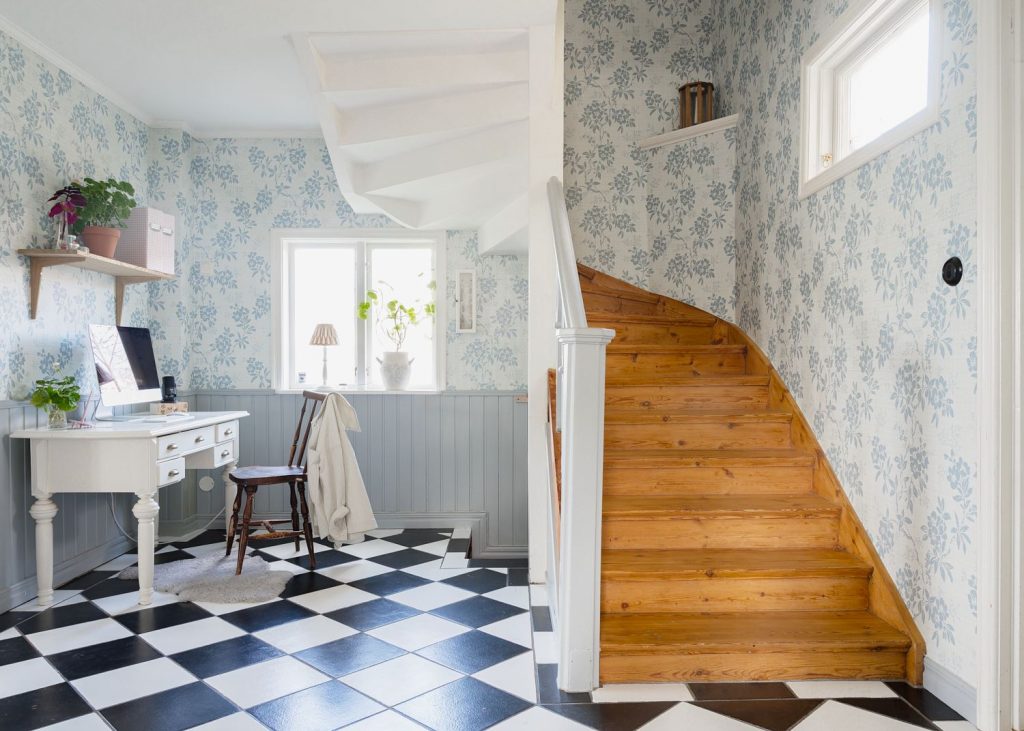 The Devil is in the details…lovely vintage candlestick on the staircase.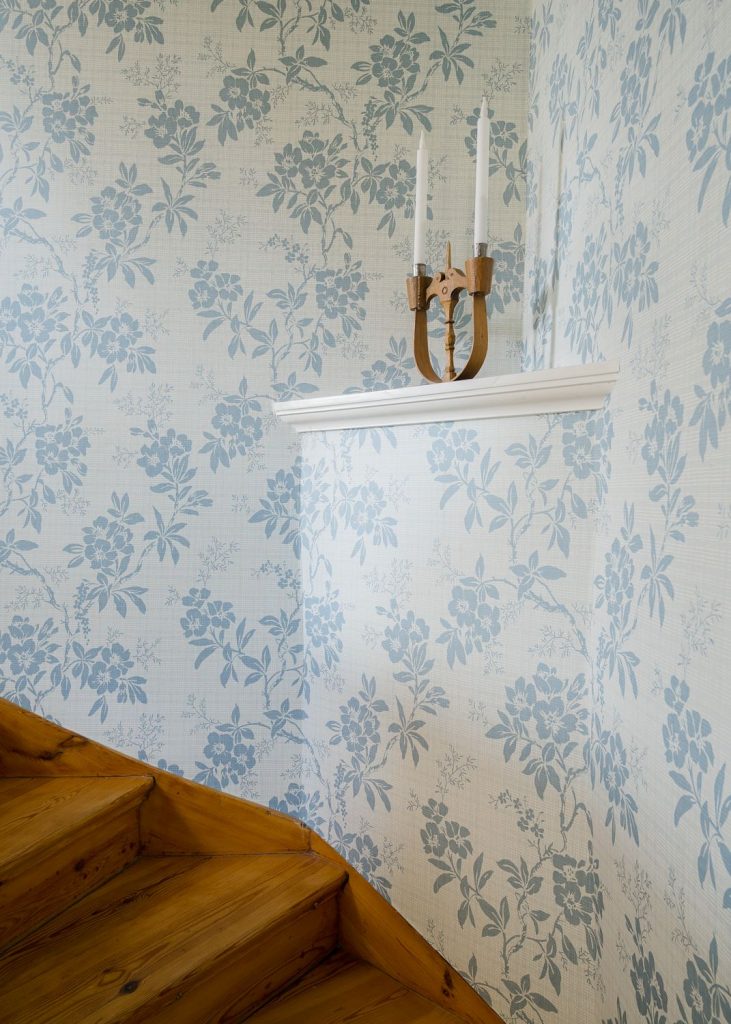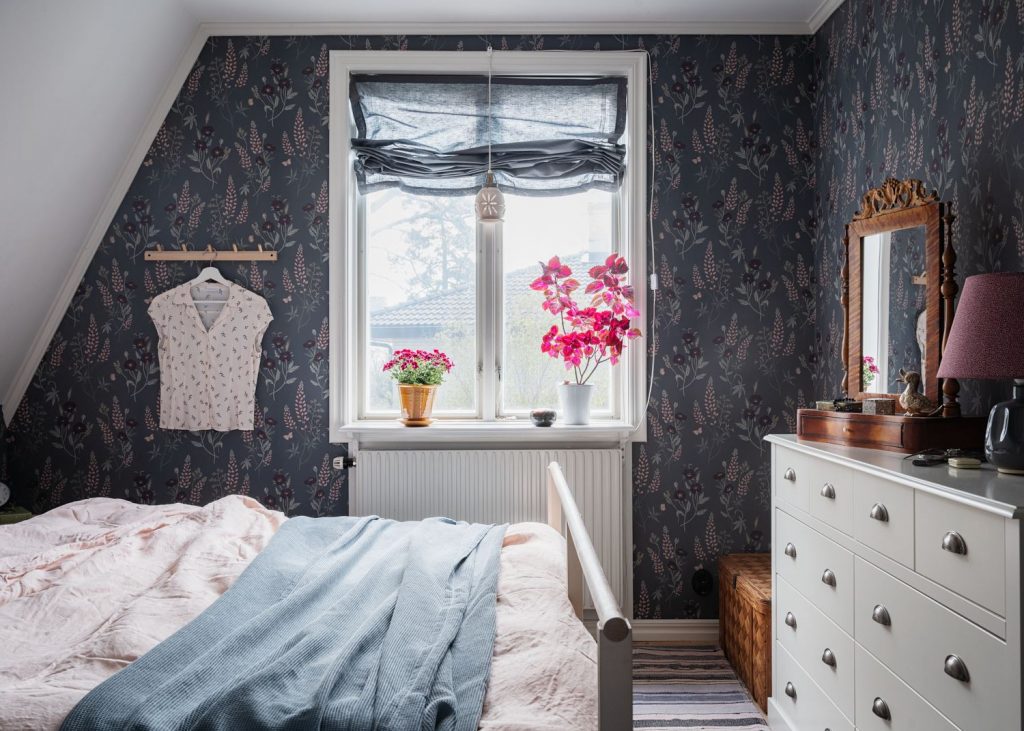 The bedroom is relatively small, and calm and its dark wallpaper turns the room into the perfect nest to have a good night's sleep. Ok, regarding the bathroom, let's just say that I'm a fan of vintage bath tubes and old fashion white tiles. I still don't get why these tiles are not trendy in my country…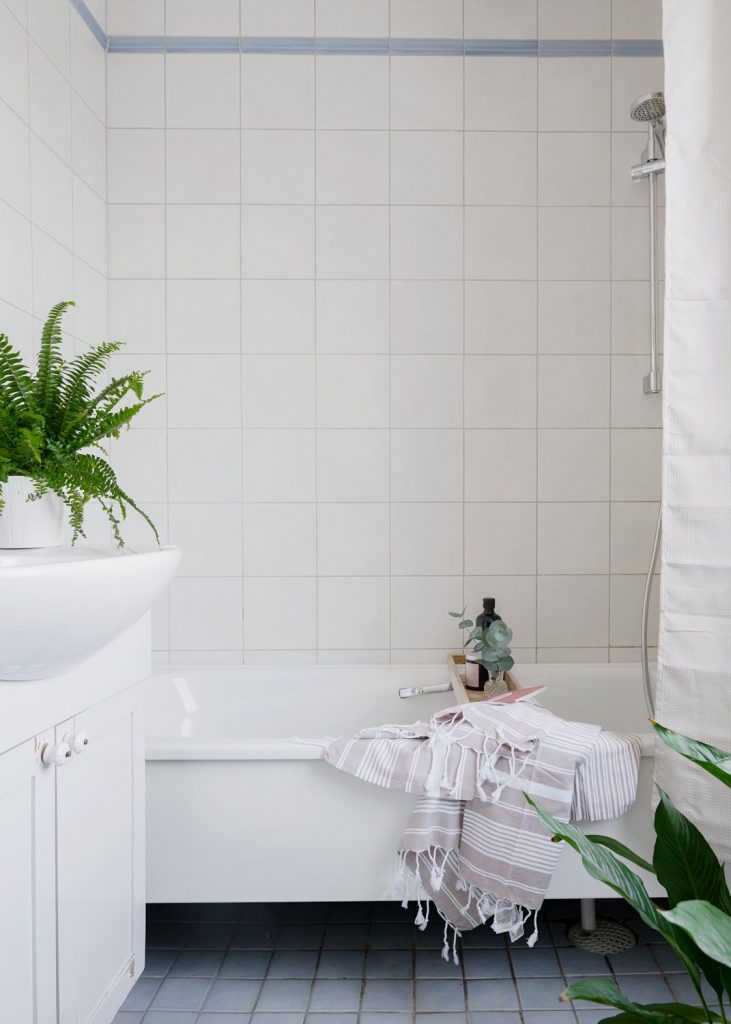 What a nice interior with cozy and homey vibes. I hope you got inspired by some interior design ideas. This house is for sale, in case you are around Stockholm do not hesitate to contact the Historika Hem guys for further details.
Photo credits: @Historiska Hem – shared with kind permission
Styling: @mainstreetsthlm
Photo: @danaozollapa