Let's start with something fresh, like a bright Swedish apartment. I don't do new year's resolutions, I'm too old for that shit, but I try to find something that motivates me and inspires me. Blogging relaxes me, even if this is a few hours of work every week. It's good for my soul, so continuing this it's the best new year's resolution I can have.
This 3 rooms apartment is a perfect trigger to continue loving Nordic interiors and to get inspired on how to combine old with new (look at those ceilings). The large windows let the natural light flow through the whole apartment, and removing the wall between the kitchen and living room made everything even lighter. This way it was possible to create the dining area between the kitchen and living room, assuring a great socializing spot. I love the vintage floor lamp and the gallery wall around the tv, the subtle bohemian touches like the rattans armchair and ceramic decorations add an extra style to the whole room.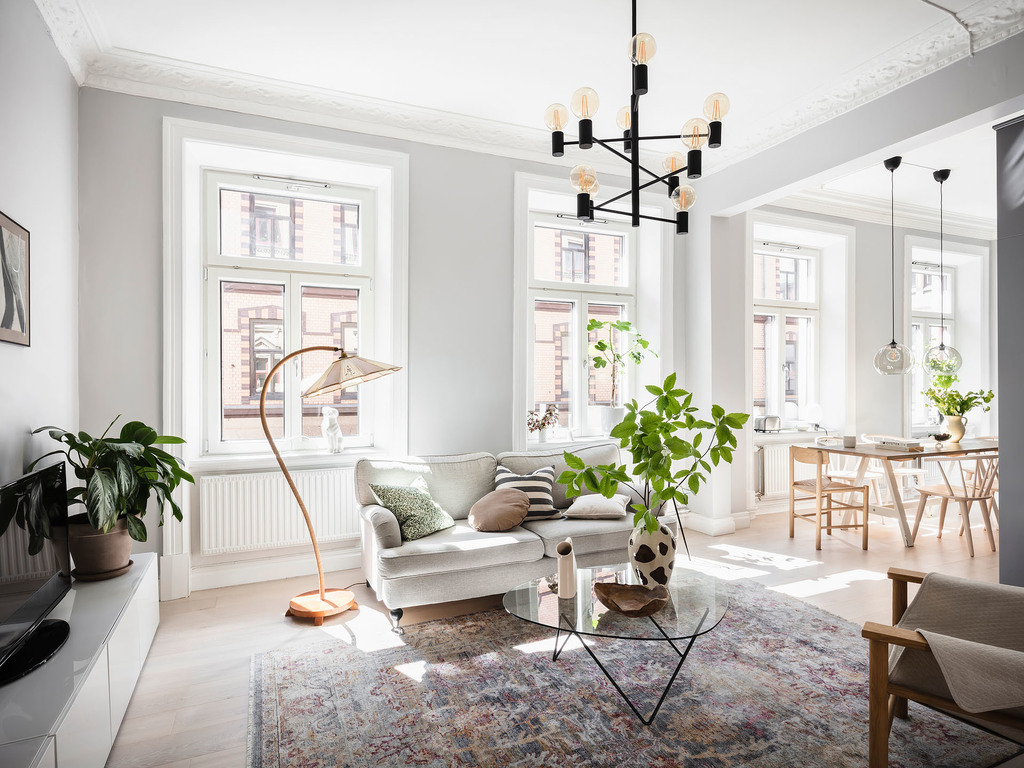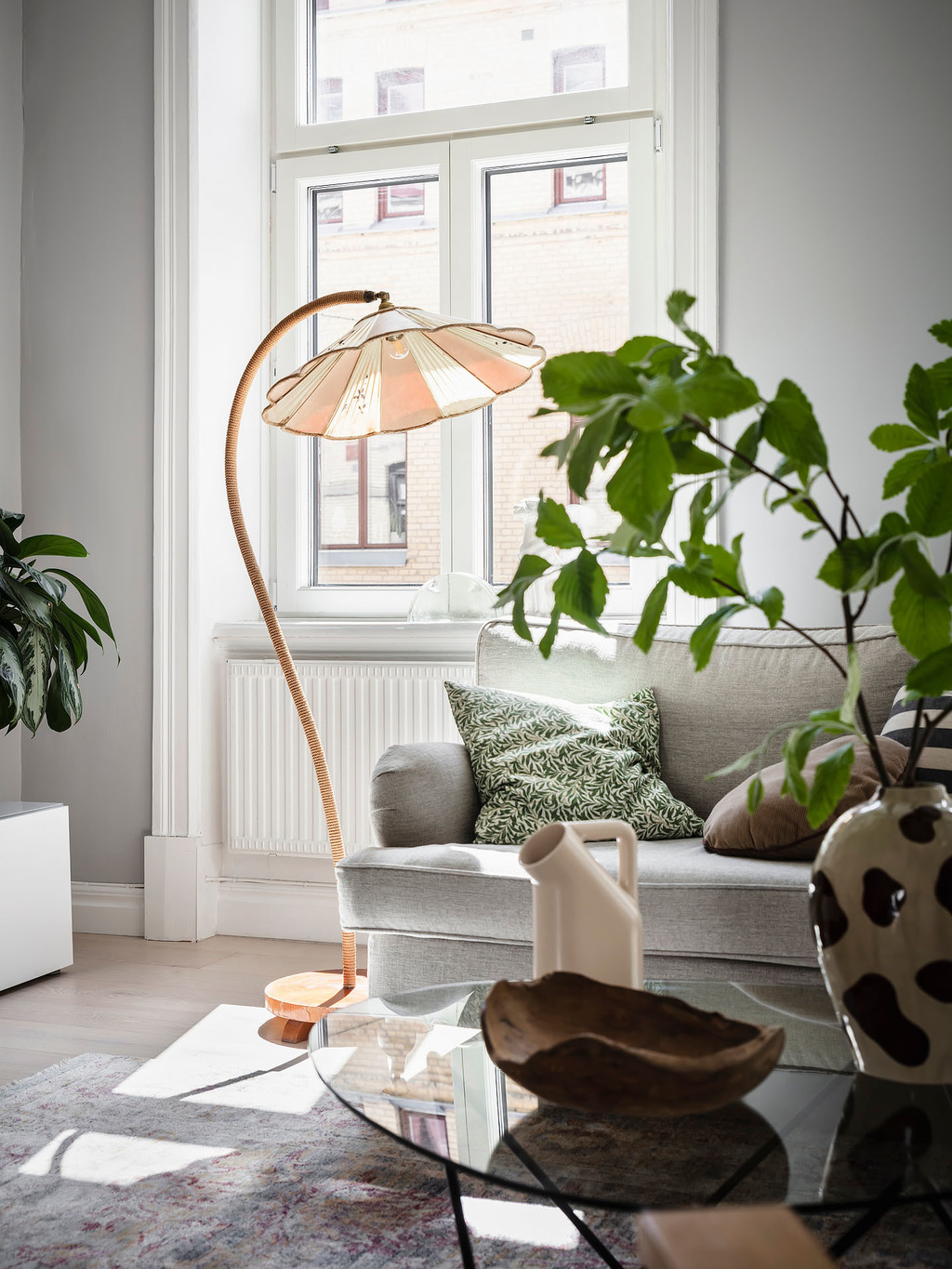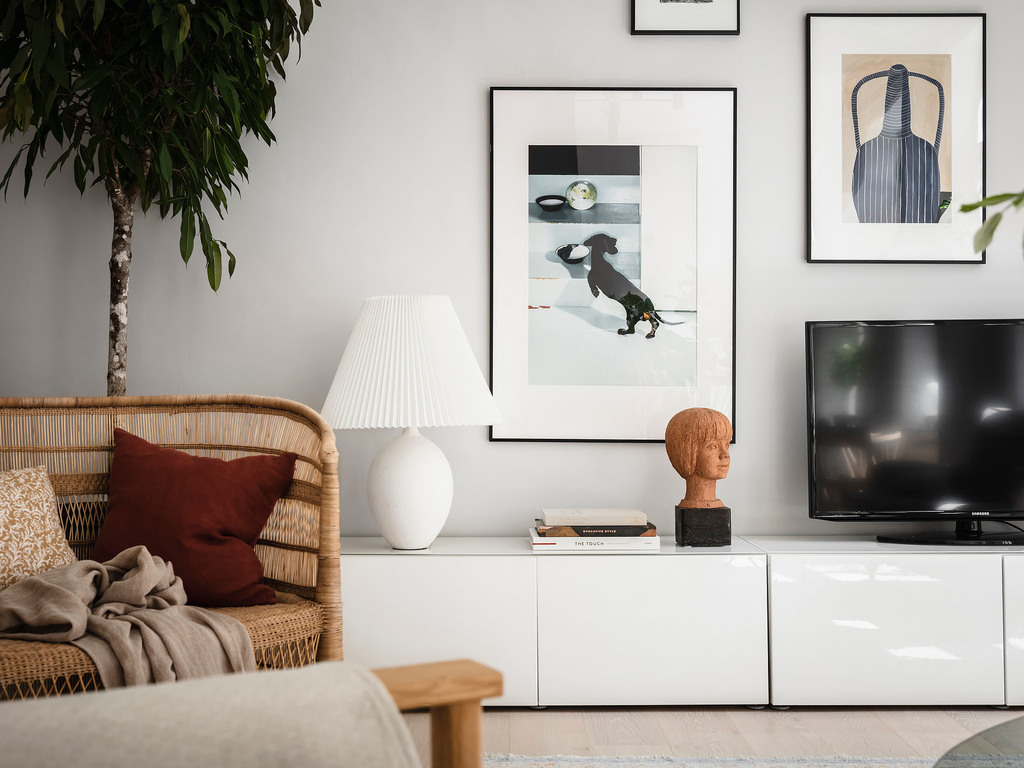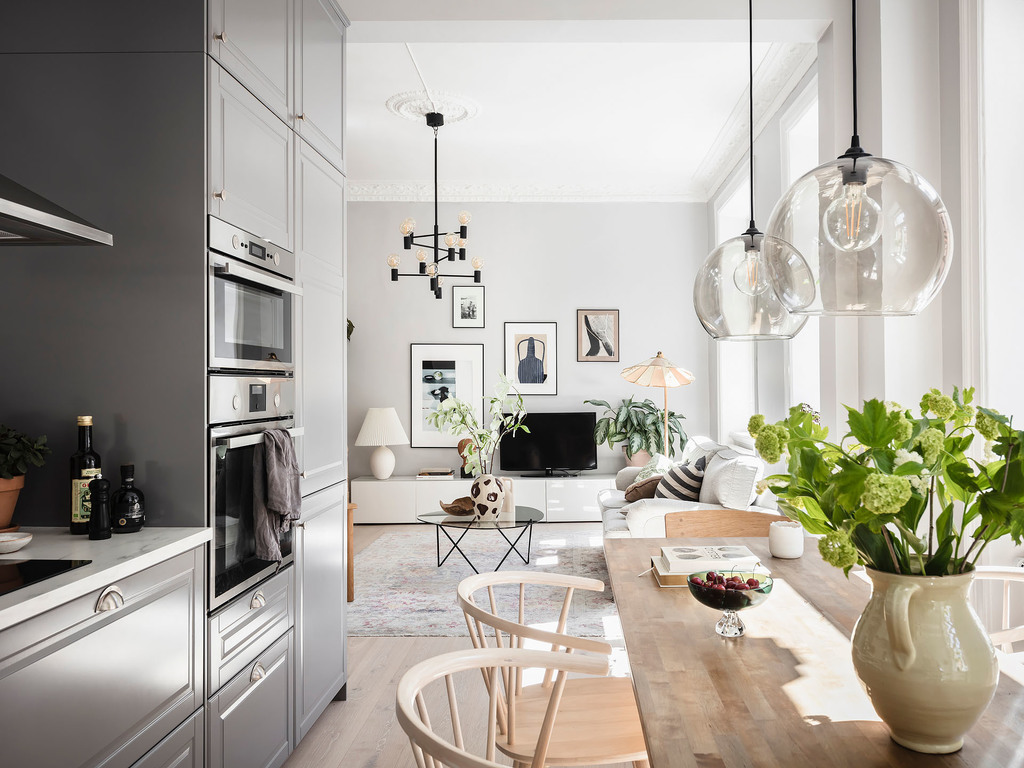 The kitchen is a 100% Scandinavian kitchen. The cabinets, the handles, the light grey color, the built-in electronics, the glass lightings, and the oak floor are the bulletproof elements of this style.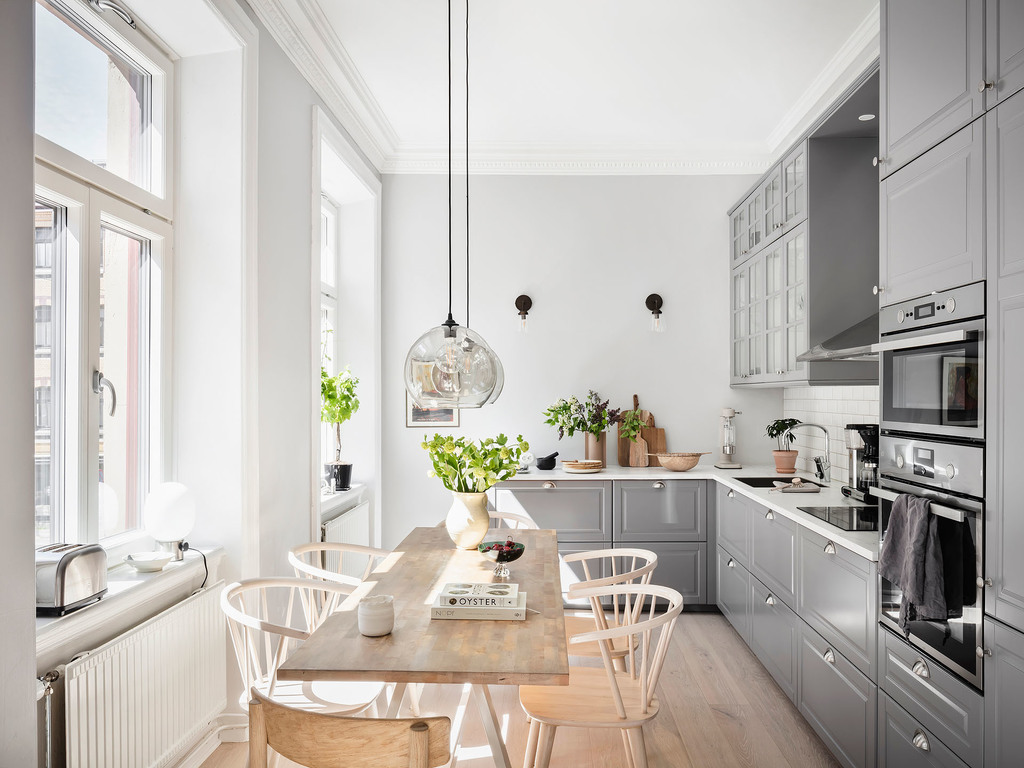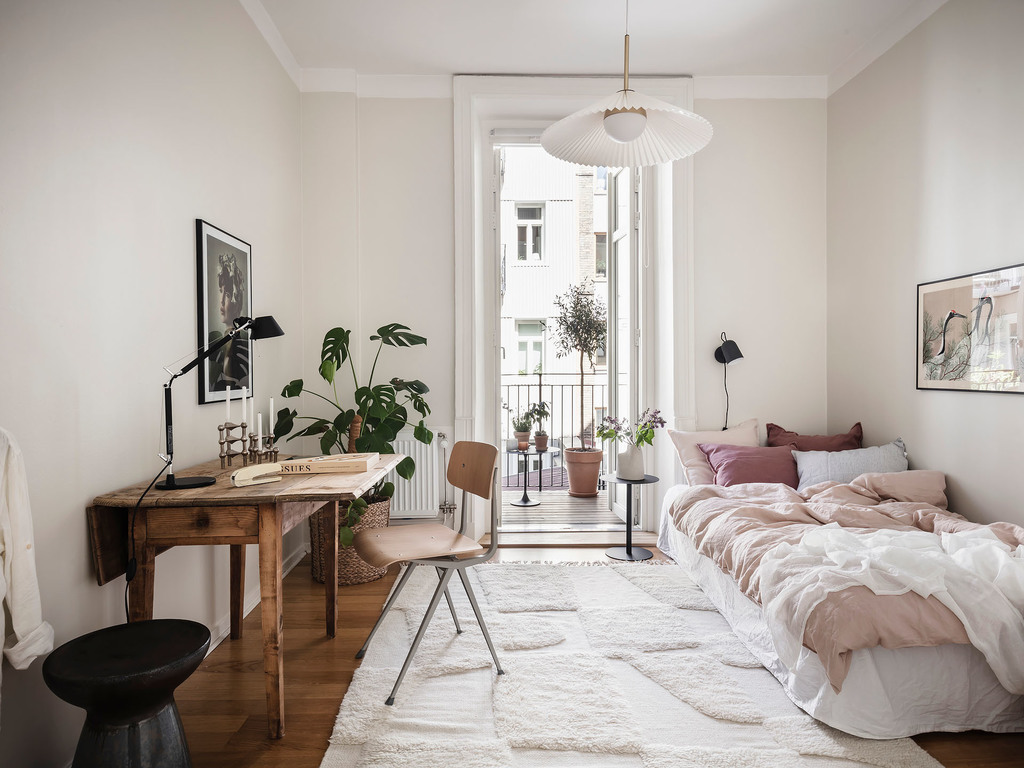 This small room with a balcony turned out to be a combination of home office and leisure. The day bed with the powder pink bedding and the wall art hanging above it are a nice colorful touch in this room. I love the vintage desk and the wall art with cranes. The rug adds an extra texture to the room.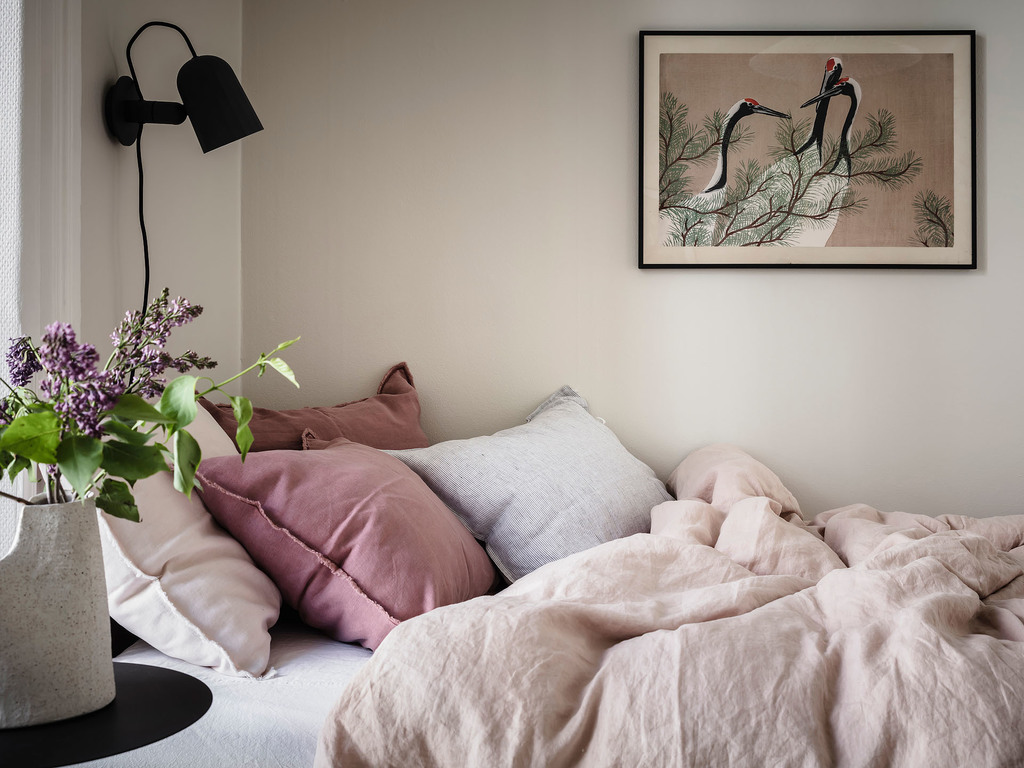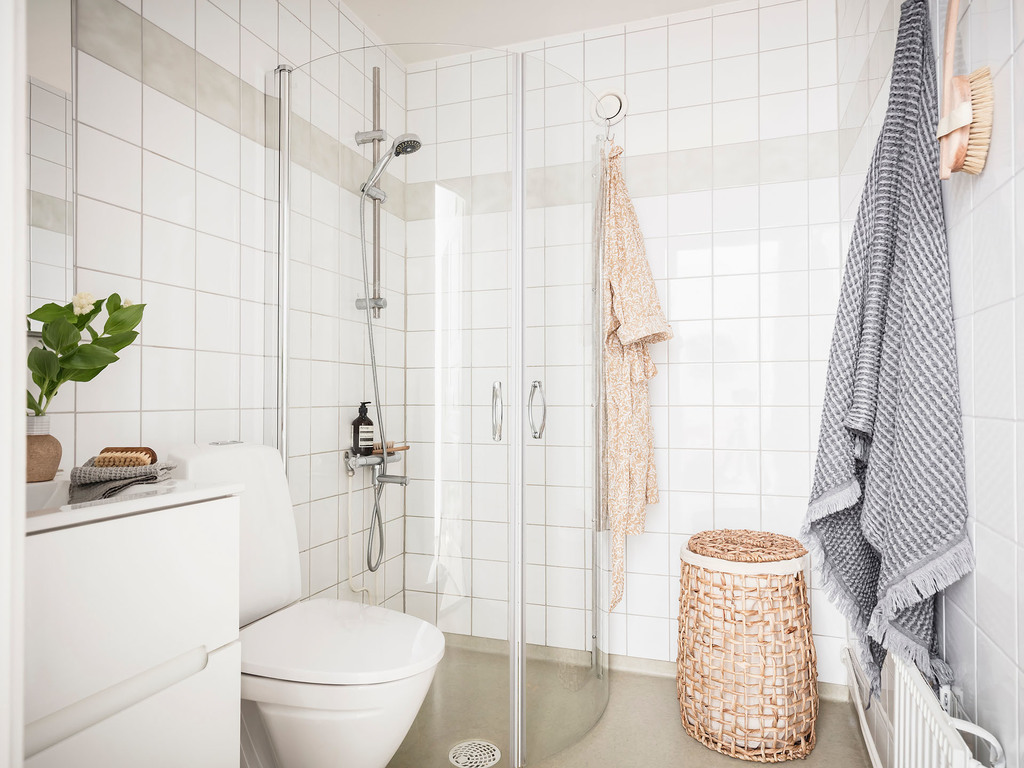 Simplicity always wins. I admire the Scandinavians for finding the simple white tiles so delightful. It's the simplest way of having a clean design in your bathroom. Good old days when this tile was the trendiest one 🙂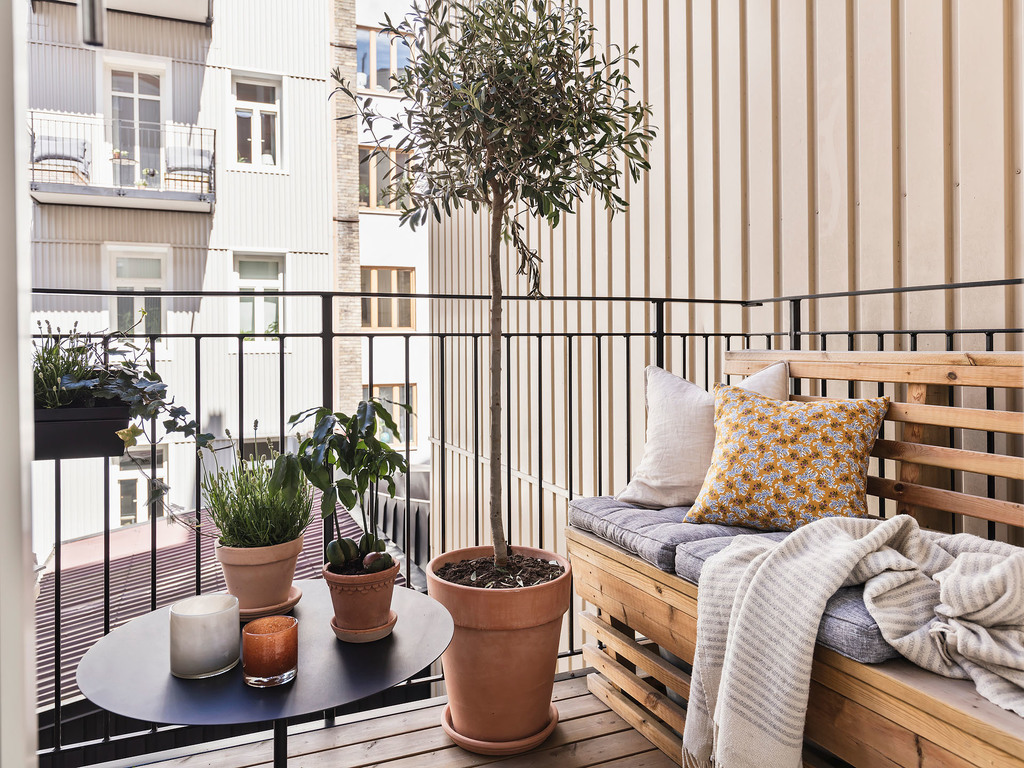 And there is no Swedish apartment without a balcony; connection to outside/nature is mandatory for Swedish people. They learned to love and take in everything that Mother Nature tries to give us.
This lovely 73 sqm apartment is in Linnéstaden, Göthenburg, it has 2 bedrooms and an open living room combined with the kitchen, 2 balconies, and storage space in the attic of the building. It was renovated in 2018 when the beautiful oak parquet was restored too. It has a fresh, clean Scandinavian design, so do not hesitate to get inspired by this interior.
Happy New Year dear reader!
Photo credits: shared with the kind permission of Entrance