This is the first article since I have my blog, where I'm writing about a brand. Although this world is full of brands producing marvelous interior design products, somehow, naturally, I start with Zara Home. We have a few nice pieces from them in our home, and I love every one of them. They are affordable, working with natural fabrics and materials, using earthy tones and minimalistic vibes, not to mention that many of their products have vintage vibes too. And if you follow me, you know that I'm in love with vintage pieces.
I made a list of the items I love the most from their Summer collection 2021.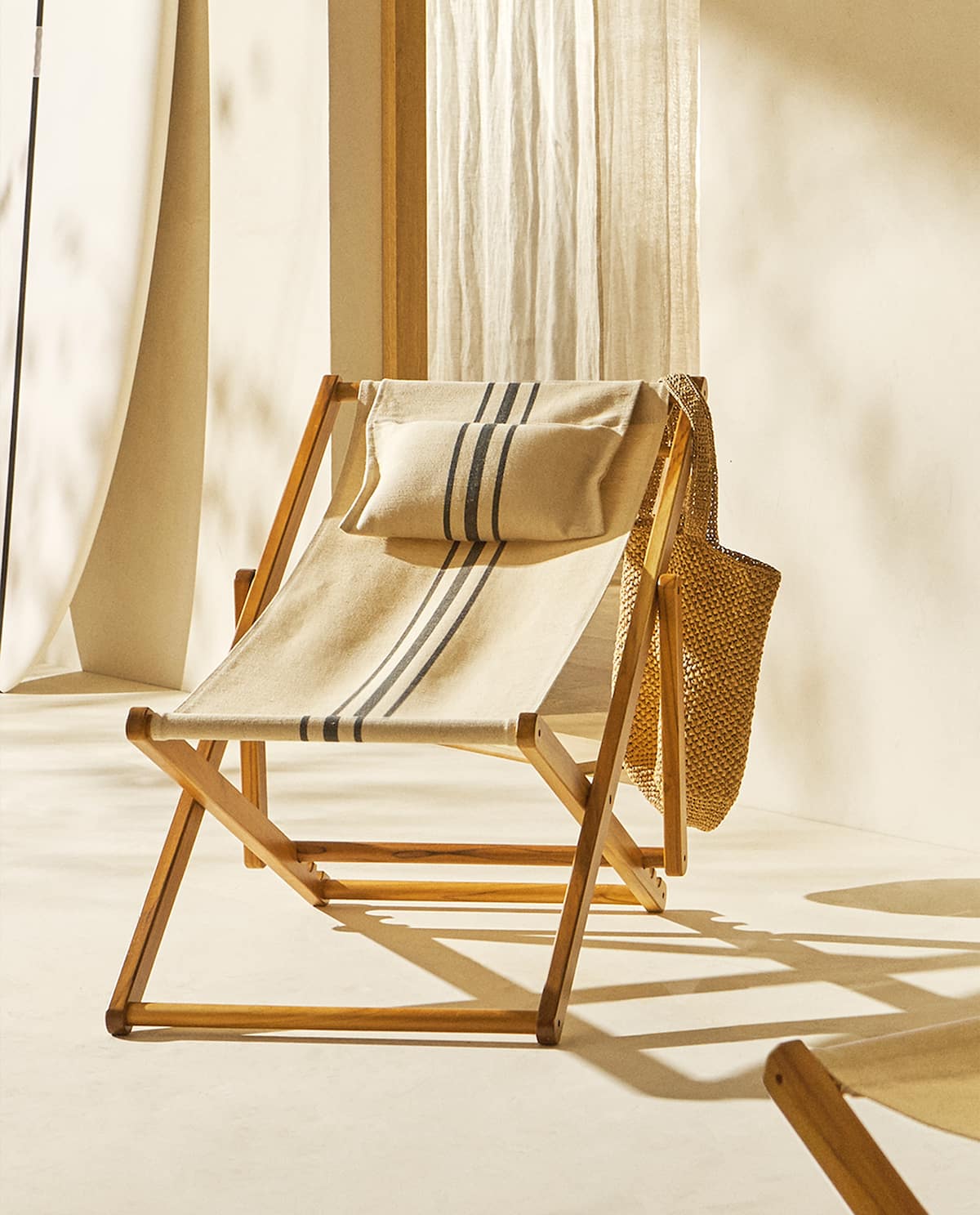 This is my number one from their current collection, with its vintage shine and natural texture it's a real winner when it comes to exterior furniture for summer. One of the biggest advantages is when something is foldable and can be stored in smaller places when the season is over. This chair reflects the hot sunny vibes, and it could look nice in our yard (still in the design phase, looking forward to starting the construction). In case you've fallen in love with it and you want to purchase it, pay attention as the top header cushion is not included by default, you will have to buy it separately.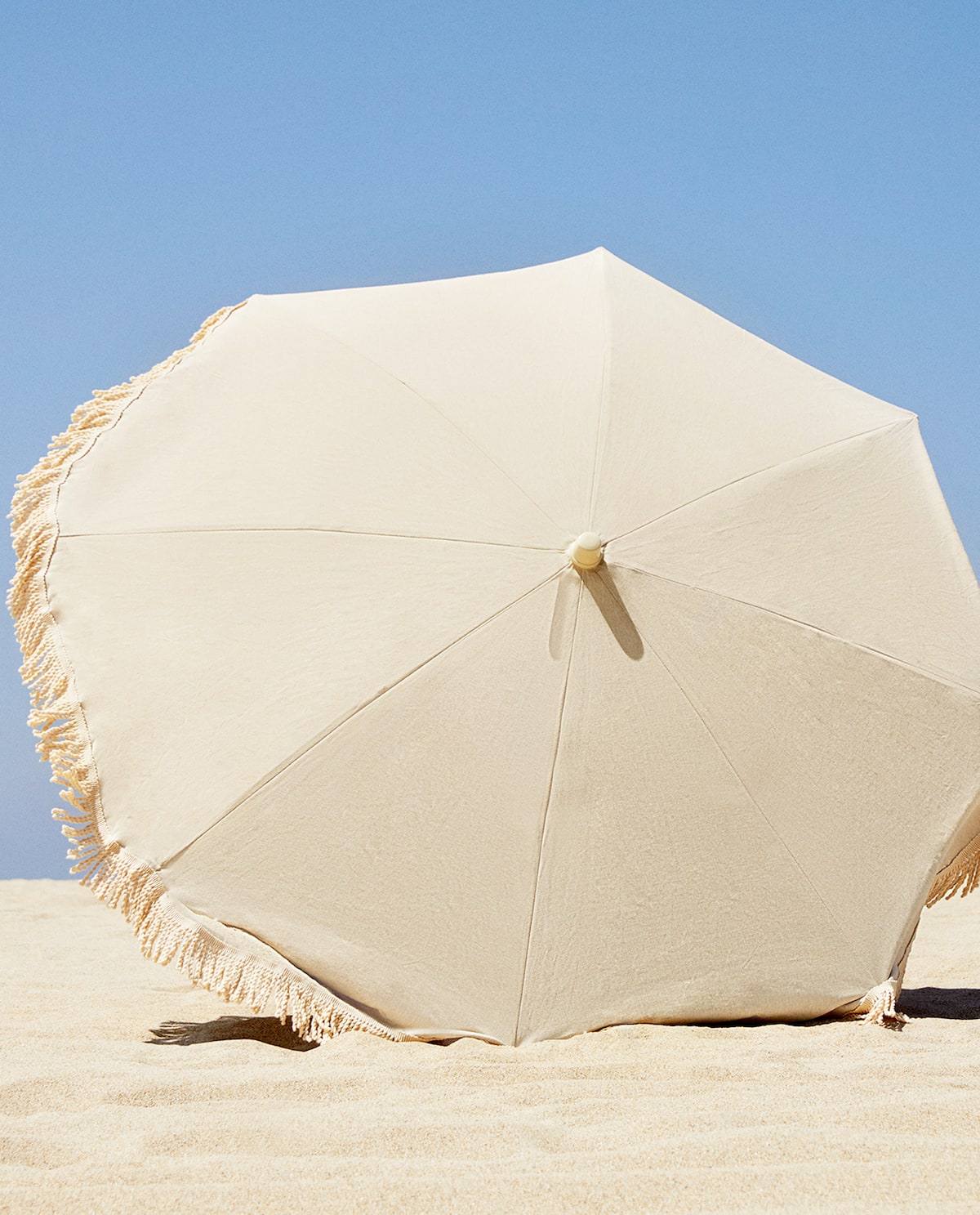 Ah, what a beauty, and it goes hand in hand with the foldable chair. The beach umbrella is a necessity when staying in sunbathe, you should never ever go to the beach without protection, besides the sun lotion cosmetics you should always have something to get shadow too. And why not do this with style? This umbrella in sandy color can assure a +40 SPF protection which might be handy in the full summer season. It comes in 2 sizes along with a cover that makes its transportation easy.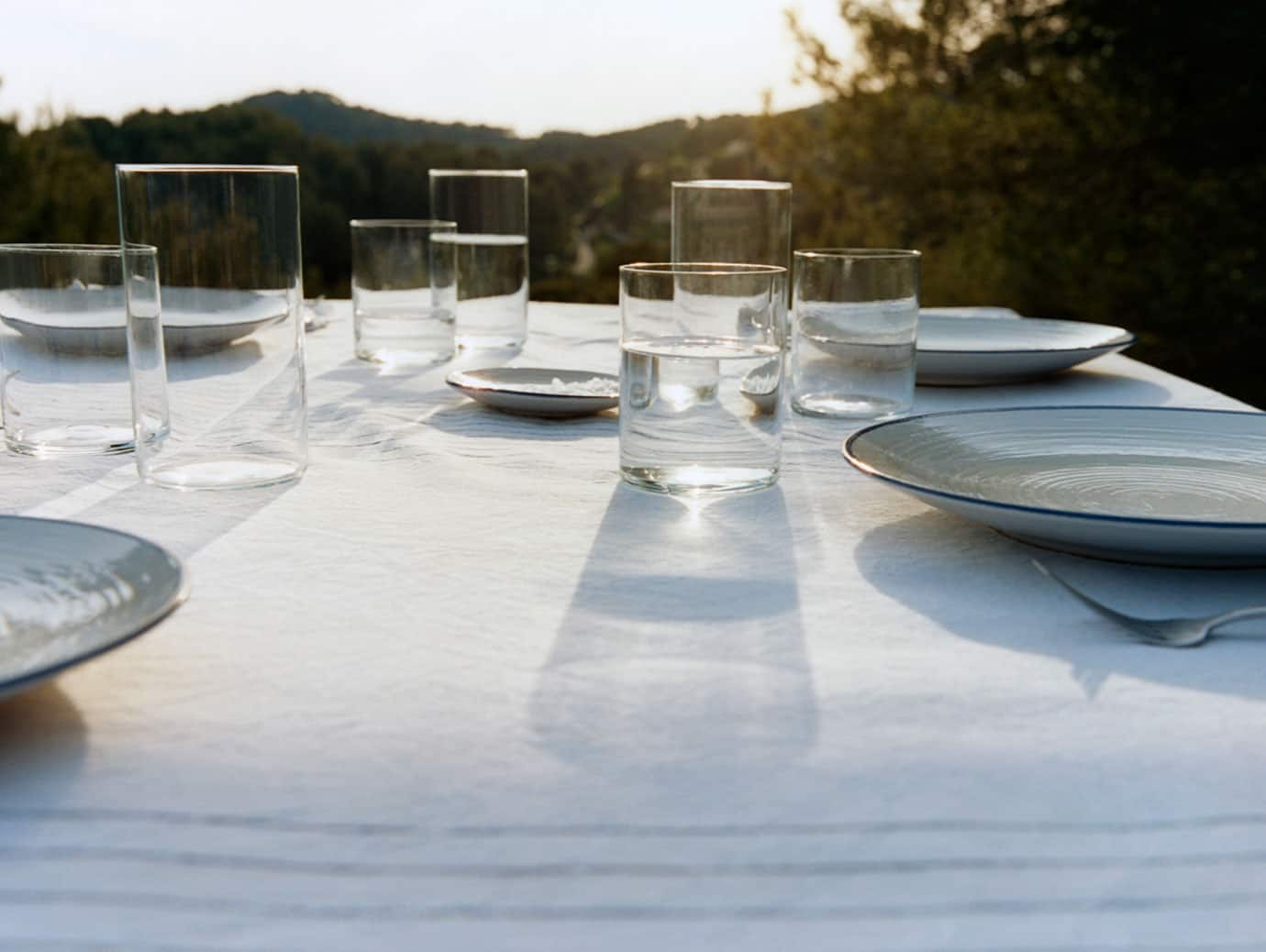 I'm listing 2 of my current favorites, but I linked the entire Zara Home tableware collection, they are literally having the most beautiful tableware sets in the universe. Regardless if it's a breakfast, lunch, or dinner set, still with their attention to details, fine lines, color palette, and materials, Zara is the winner for me. You can find everything, minimalism, vintage, modern style, holiday vibes, this is what I love the most at Zara Home…being able to remain loyal to their fine, elegant simplicity.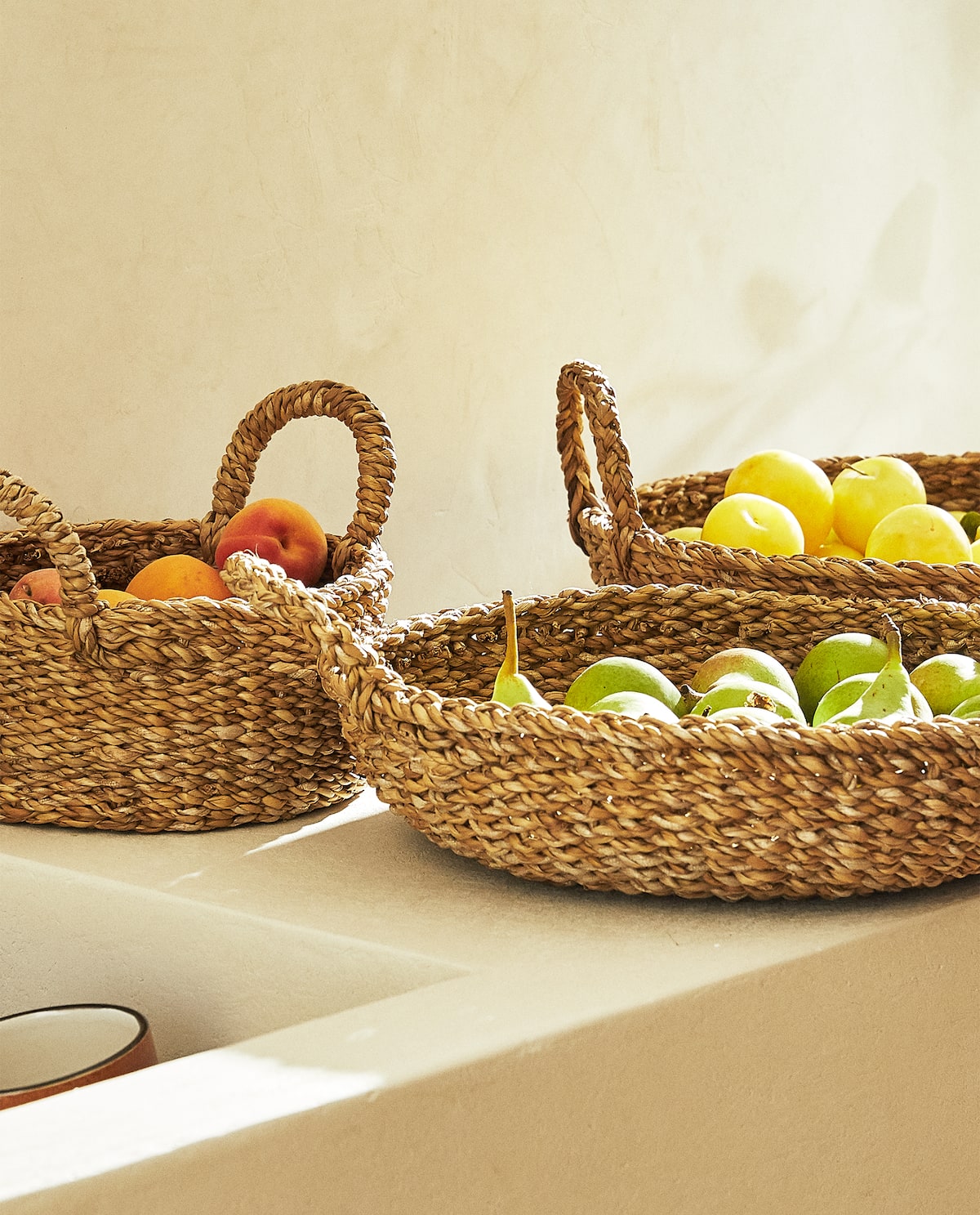 I could fill our home with baskets and still not getting fed up with these beauties. Baskets can come in every shape, color, and material in my humble opinion. Fruit baskets can be handy these days if you spend time outside having dinner with your friends. Zara Home has an entire collection of baskets basically for everything, fruit baskets are a good investment, during summer for cherry, strawberry, and watermelon, during winter for orange, banana, and grapefruits. Your choice!
5. Cushions
Cushions all over the place, inside, outside, it doesn't matter, as long as everybody can get comfy with the beautiful Zara Home cushions. They have every style, but now I've chosen the ones with the summer vibes. These linen cushions can be found in many shapes, sizes, and combinations of colors and lines. I love the earthy colors and playful lines, and the linen textile turns these pillows into must-have items.
If you are not a Zara Home fan yet, please start to love their products right in this second. In my region, they have a physical store in Cluj Napoca in the VIVO! shopping mall, but you can easily buy online basically everything. I think I'll come back with a similar article about Zara around Christmas, as they can turn winter holidays into a fairytale.
Photo credits: Zara Home – thank you for letting me share these picture!