We are living some strange days, and traveling became something unrealistic. With all the restrictions from the last 1 year, I think this was the hardest one for me and my husband. I was super happy when I found The Hermit cabin on Airbnb, this might be a good opportunity for us to run away from the city, as traveling inside the country is possible. Romania is full of wonderful places and this 13,7 sqm small cabin is proof of that. The Hermit is in the middle of wild nature in Gura Haitii, Suceava county, as its name is indicating as well this is a perfect location for silence, contemplation, "back to the basics" lifestyle. The cabin has a spacious porch and deck area that lets you admire the stunning view of the Călimani mountains. It is designed by the architect Ana Hodan from the tresfolles interior design studio, and it was even featured on BigSEE as BigSEE Wood Design Award 2020 – Winner. The interior is inspired by the Danish hygge principles of keeping things simple and cozy, the fireplace, the candles, and books, all take you back to Nordic minimalism. The open floor living room has a huge window with a reading nook next to the fireplace for the chilly nights.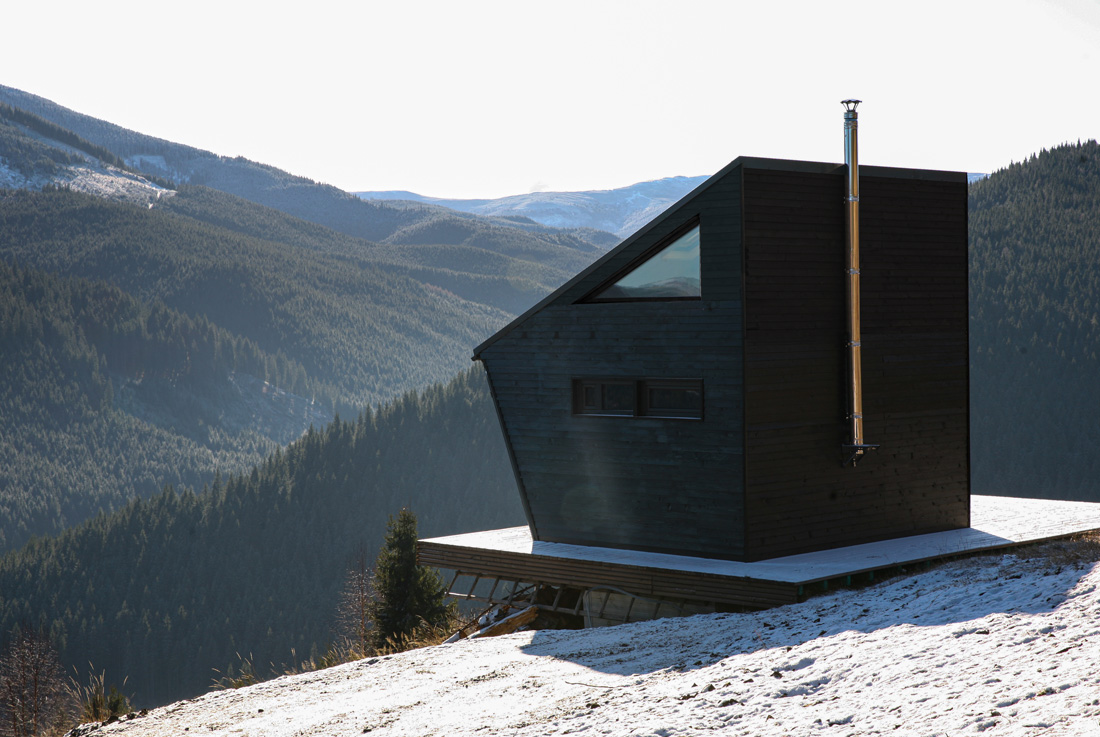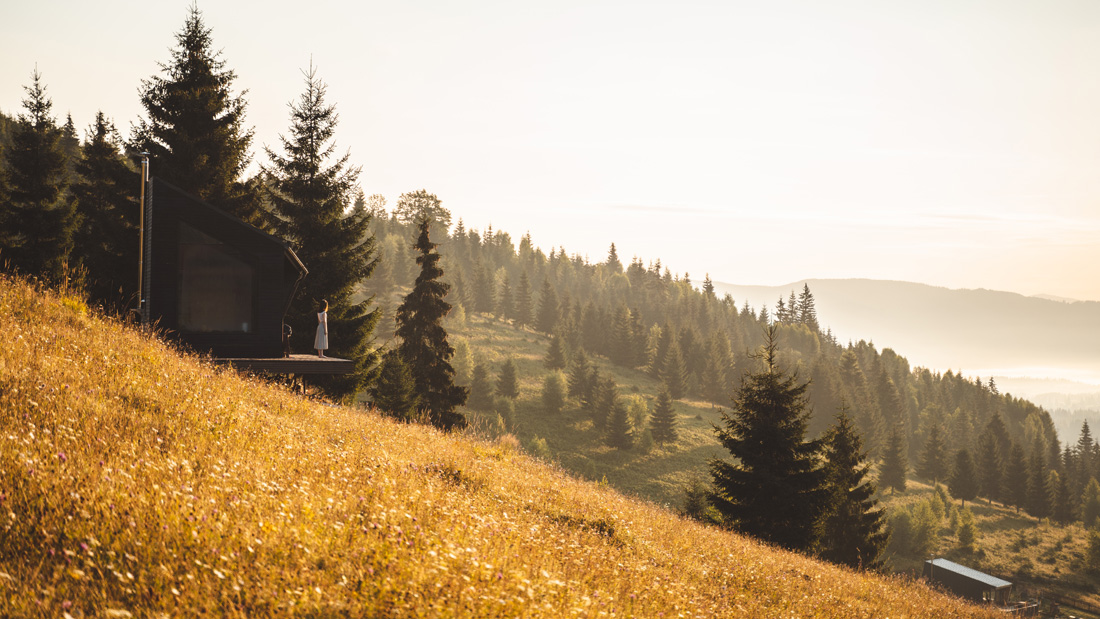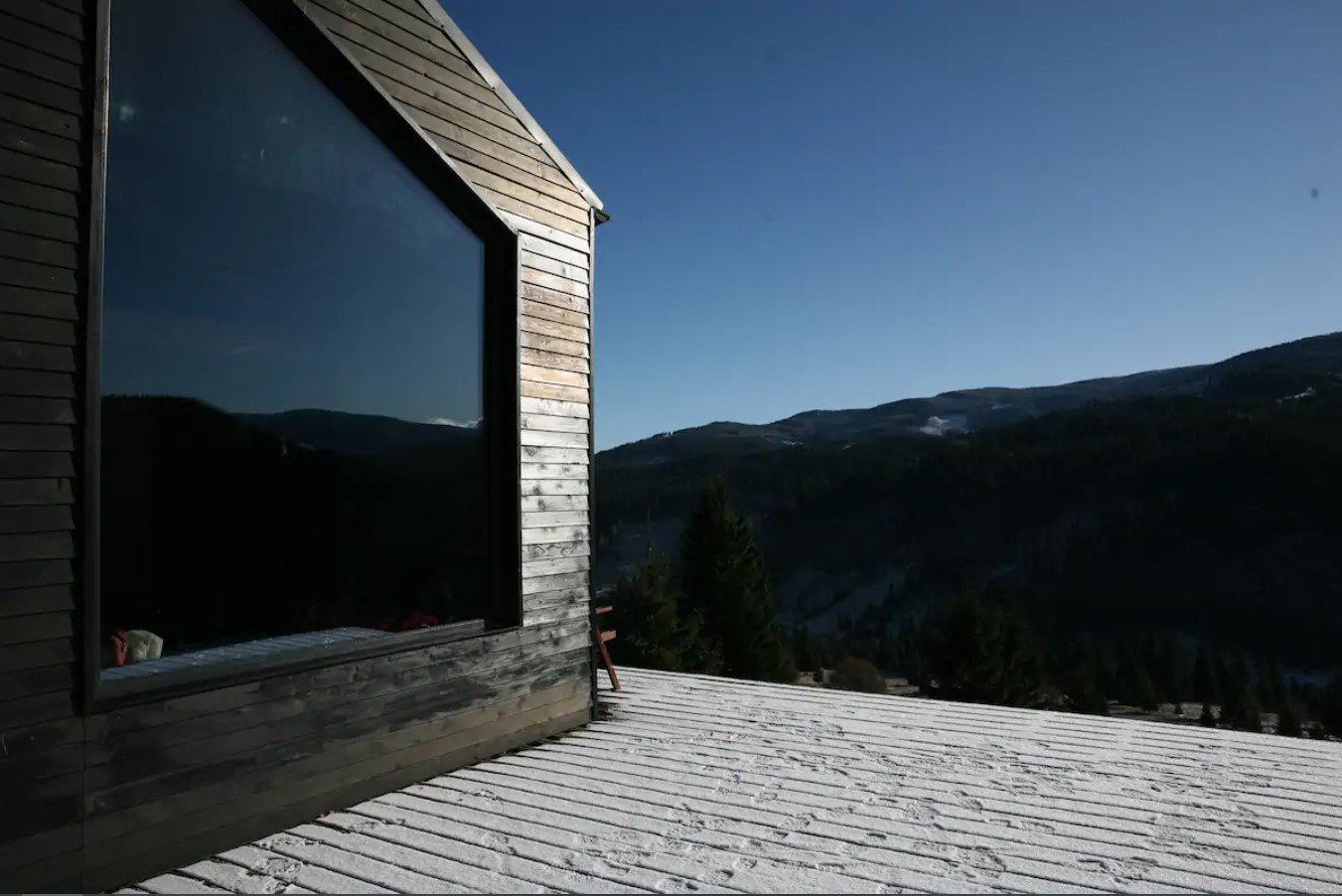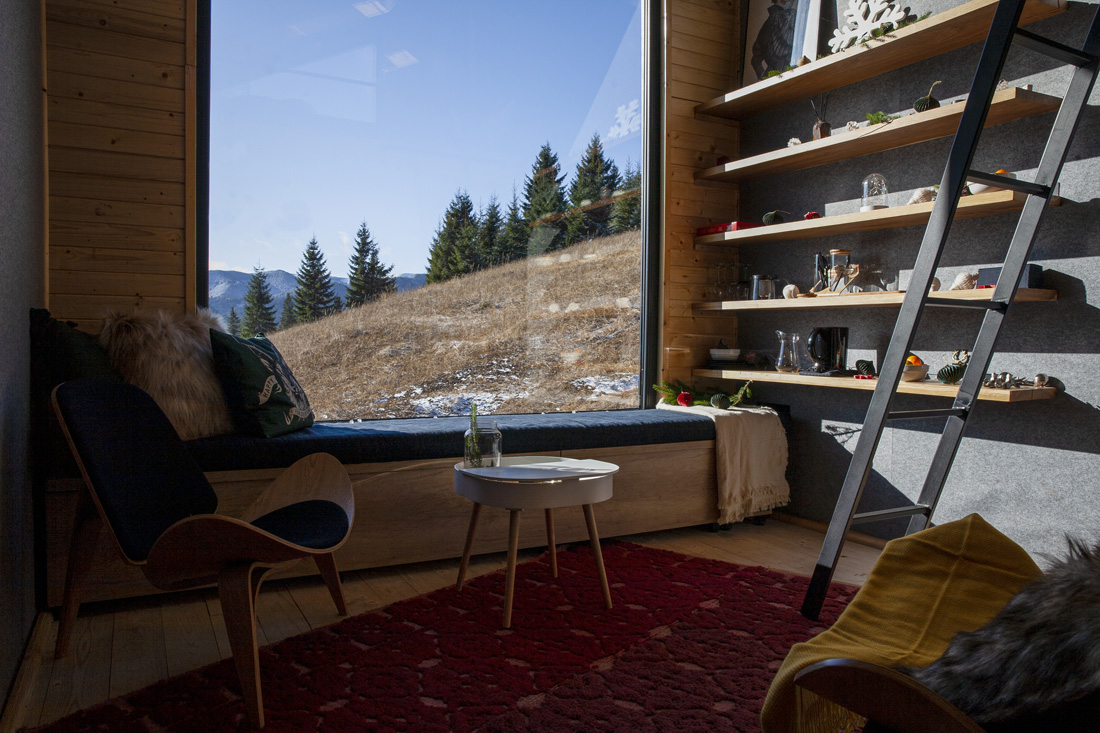 The above chair seems to be a Hans J Wegner CH07 Shell Chair from 1963, if you are a fanatic of original design products, this can be purchased from Intro Design. (Don't kill the messenger, I'm aware of the spicy price).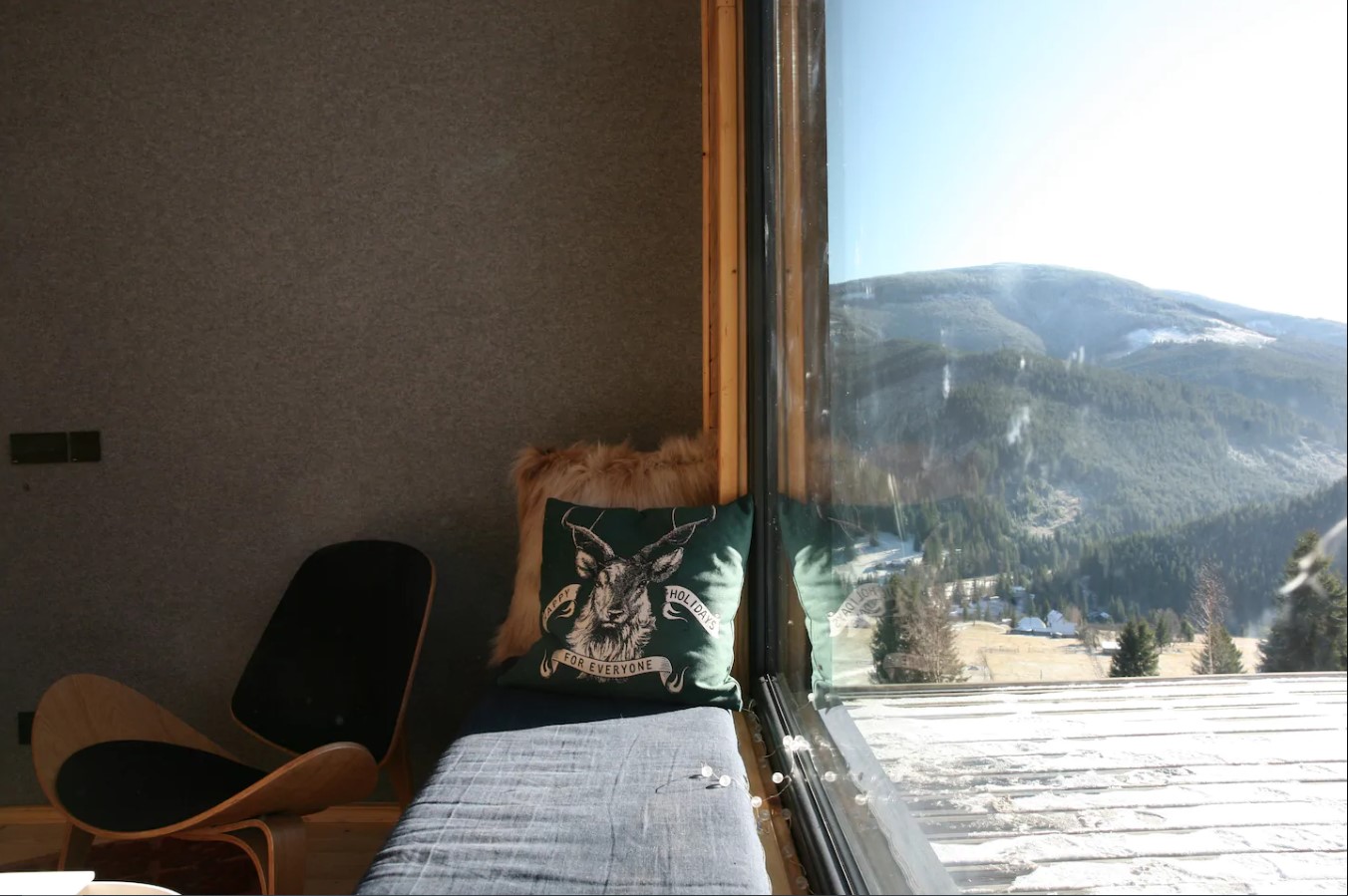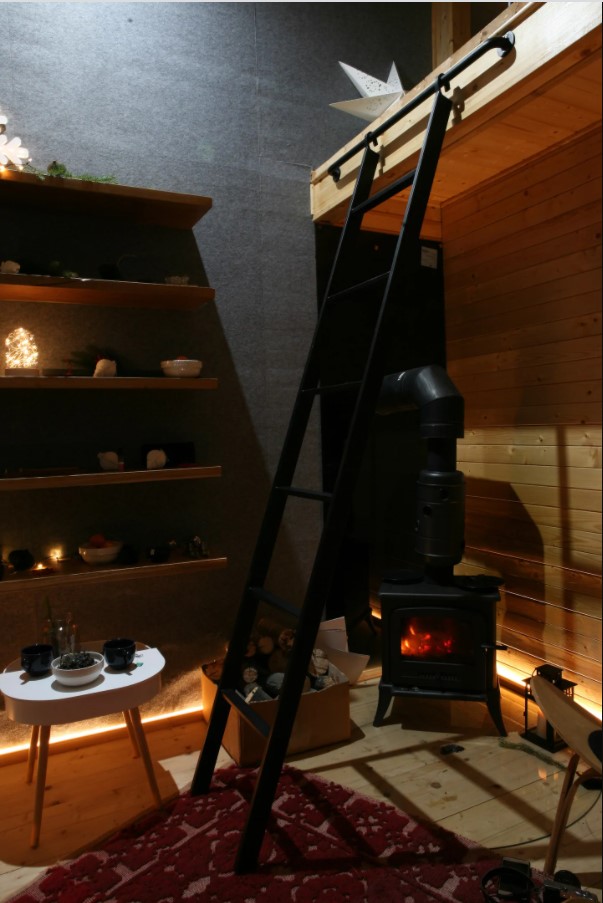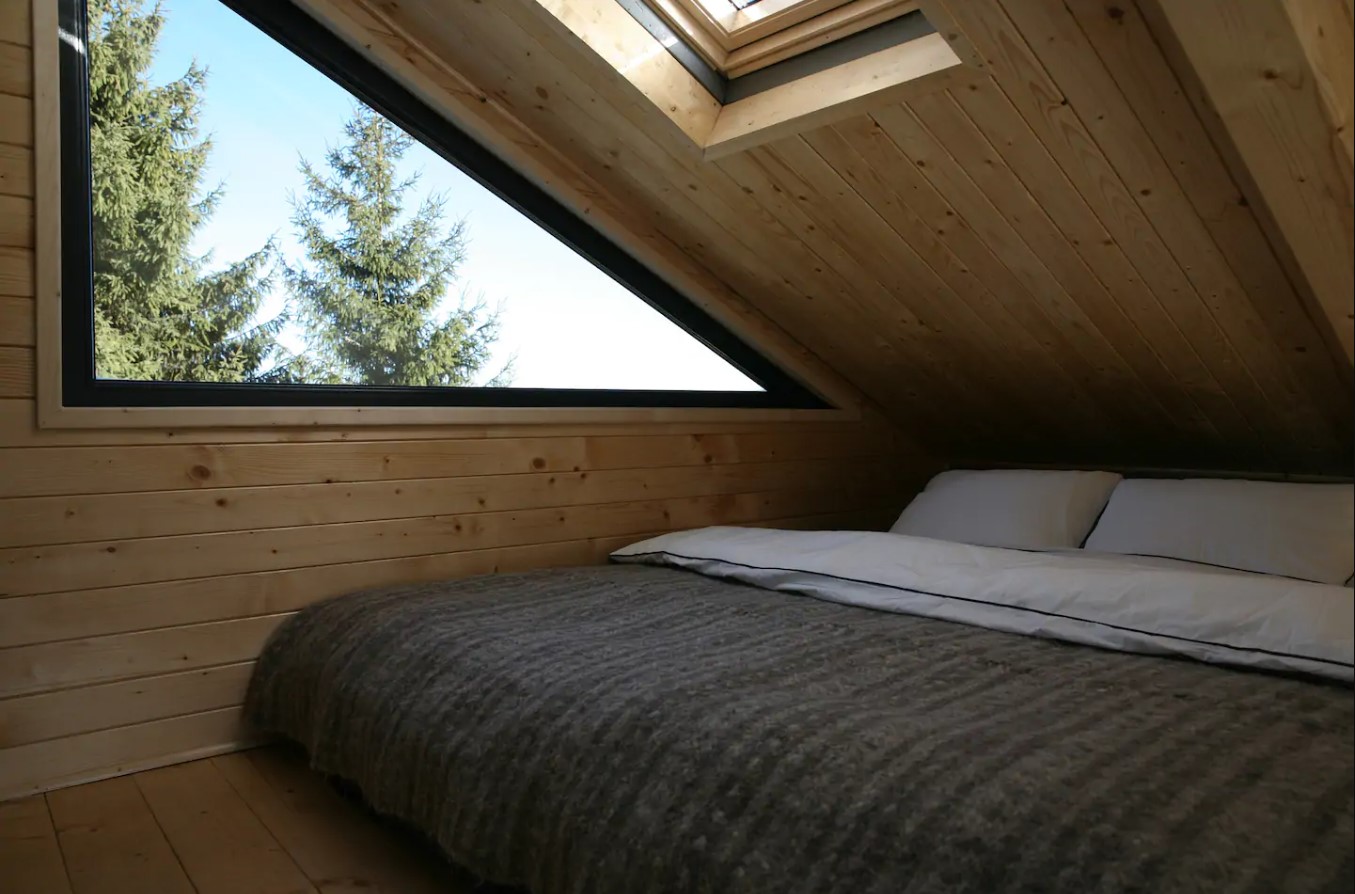 The sleeping area is on the upper level of the cabin which is accessible by the metallic ladder from the living room area. The memory foam bed looks super comfortable, and it has a nice view of the mountains.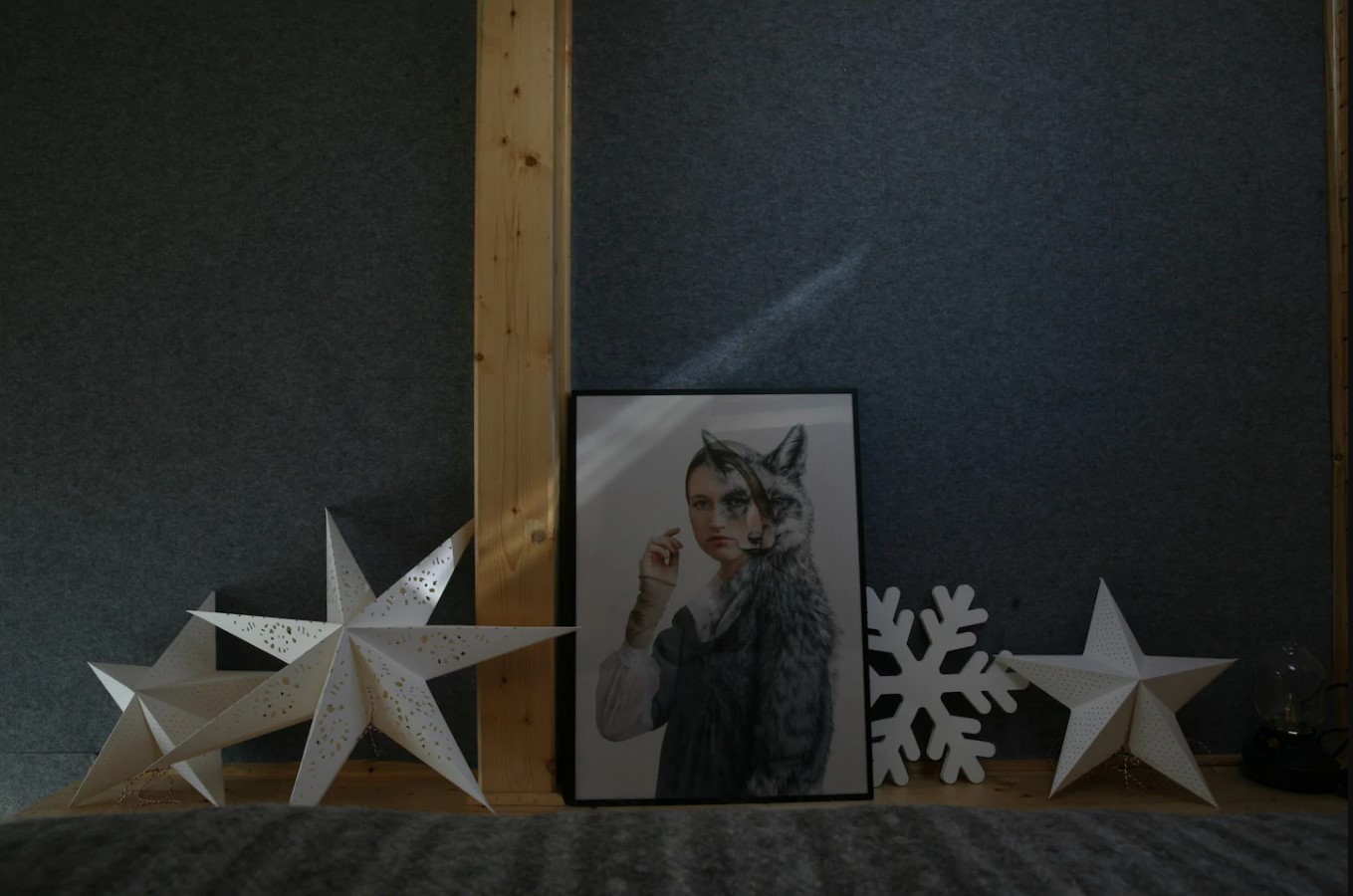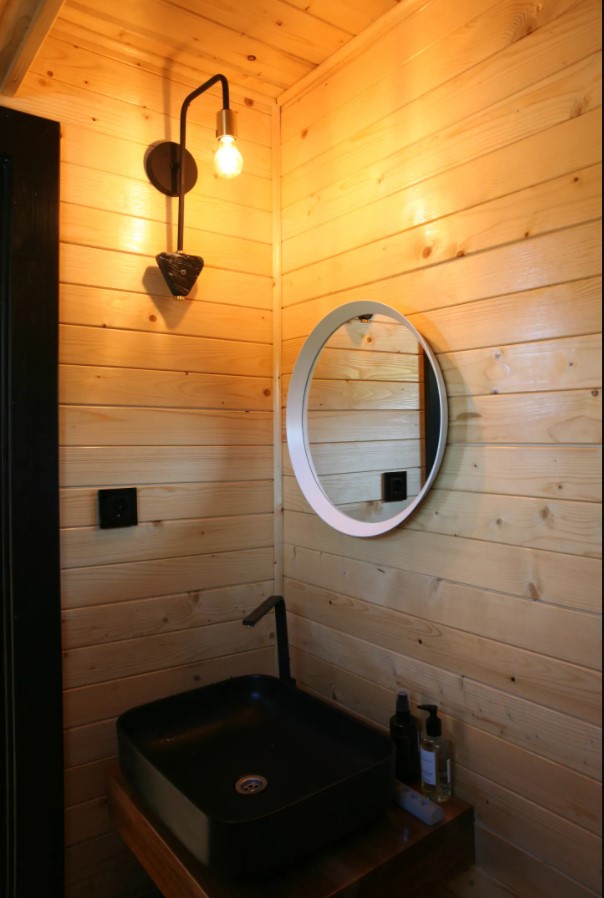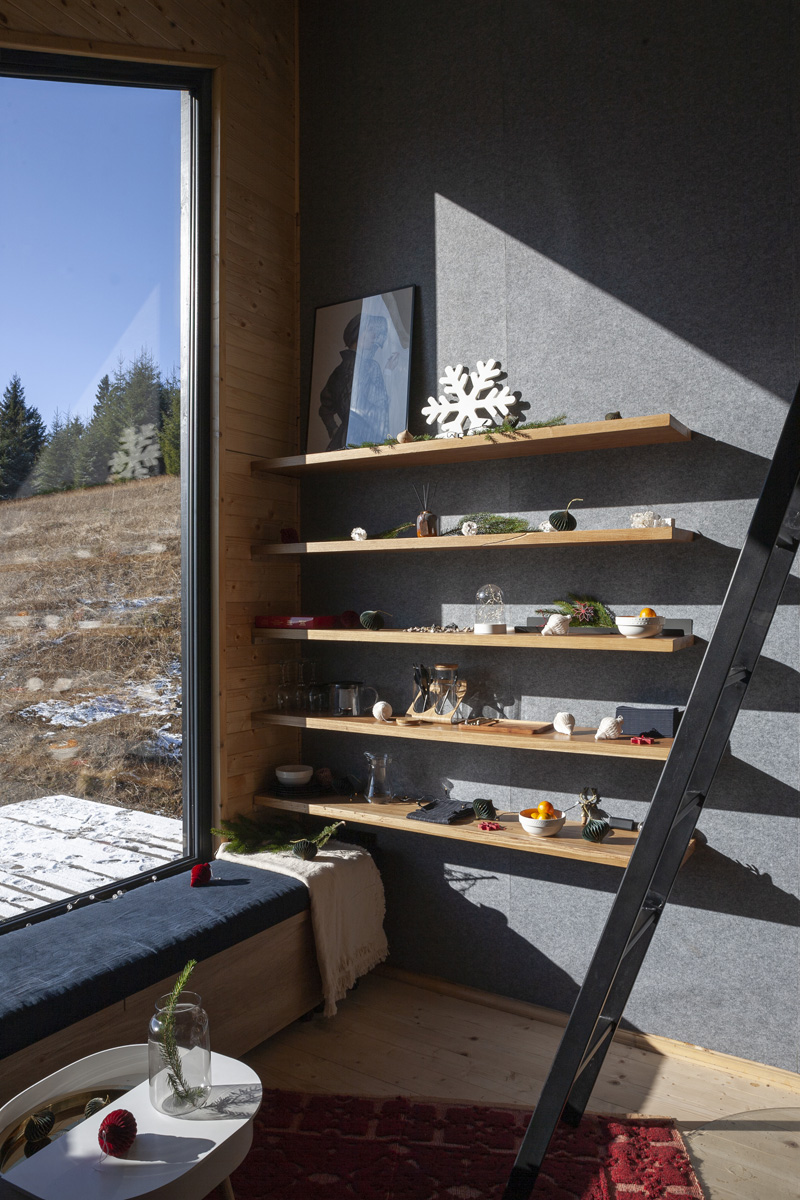 The wooden interior is in full harmony with the outside nature, and when you open the door, you just let nature coming inside.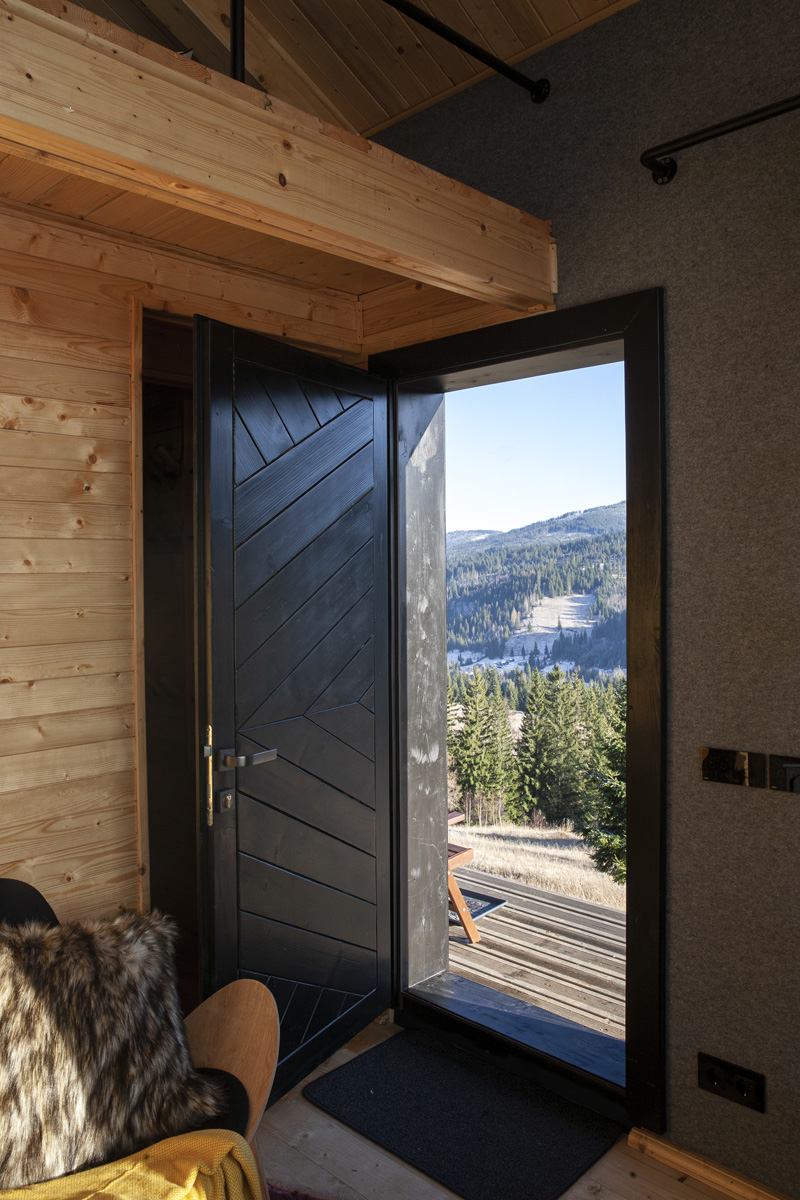 The cabin is equipped with a simple gas bottle with burner and dining essentials, the bathroom has a walk-in shower and toiletry essentials. The Hermit can be rent on Airbnb and and if you would like to go with a larger group (not recommended now) they have another resort for 2-6 guests.
Photo credits: 3, 5, 6-9. shared with the cordial permission of Haita Land; 2. Vlad Florea & 1, 4, 10, 11. Cezara Tudosă via BigSEE