The summer is almost here so the La Belle Vue B&B is the perfect inspiration for the upcoming sunny days. This place is located in French, but the proud owners, Yvonne and Micke are from Sweden (heh, almost everything on this blog is from there). The house was originally built in 1857 by the wealthiest winegrowers, and in the cellar there is still the completely intact wine system with five large wine tanks. Can you imagine that? No wonder why you can book, along with your staying, for a wine making workshop. Beside this, there are plenty other activities, like yoga sessions, running week, bicycle tours that can be combined with your trip.
What I love the most, it's that Yvonne and her husband tried to keep everything with in its original format and shape. You know that I love interiors that have a little bit of patina and reflect the time passed. They reconditioned carefully those pieces that were already in the house and they also purchased interior pieces from local flea markets, antic shops and old French ladies. Isn't this fantastic? This way they managed to decorate each room differently. I guess the only common in the rooms is the comfort. Look at those walls and wallpapers. The floor tiles are the original ones, hand-made decades ago, of course reconditioned during the renovation.
Enough of me, I let you enjoy the French country side and the view to Spain from this great location.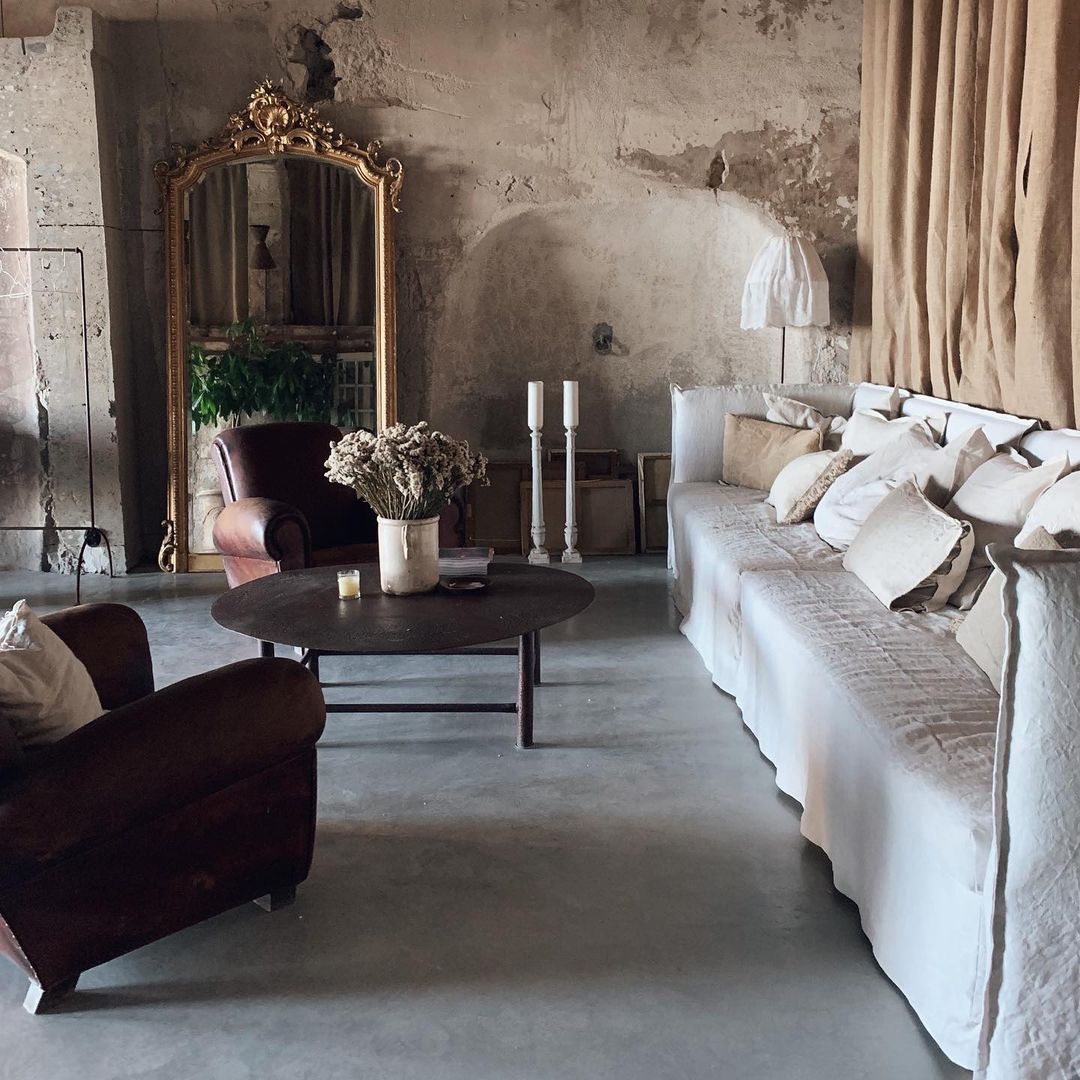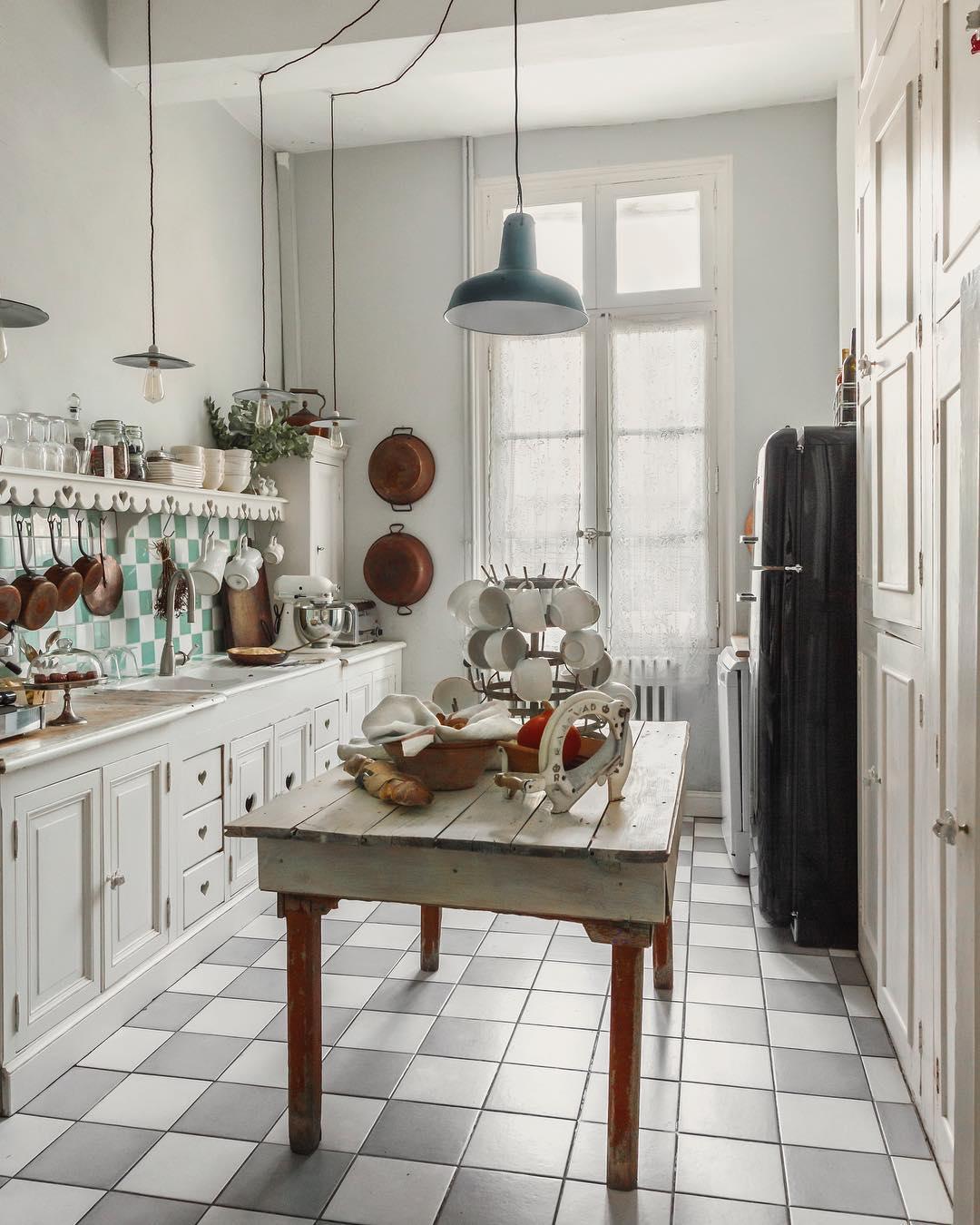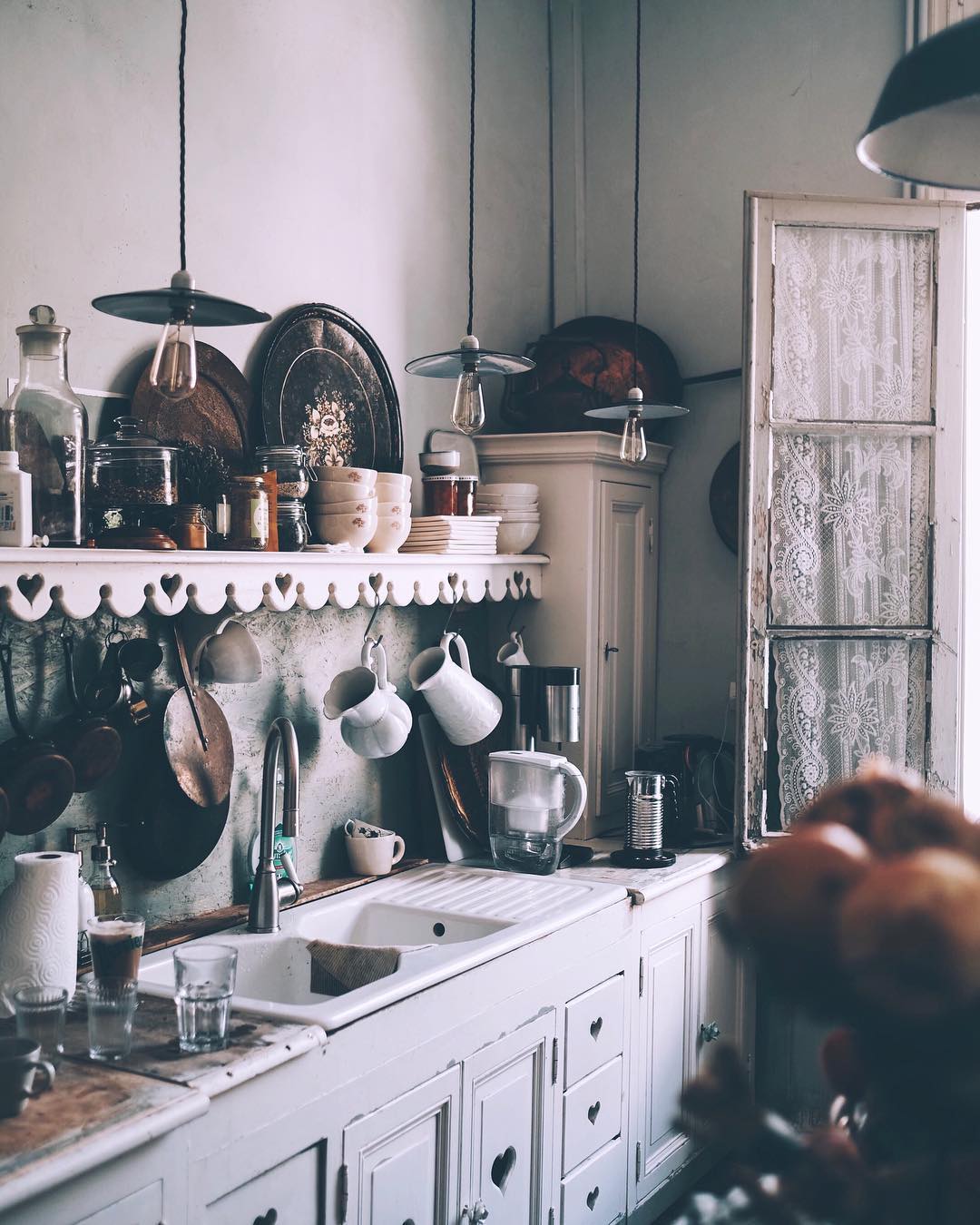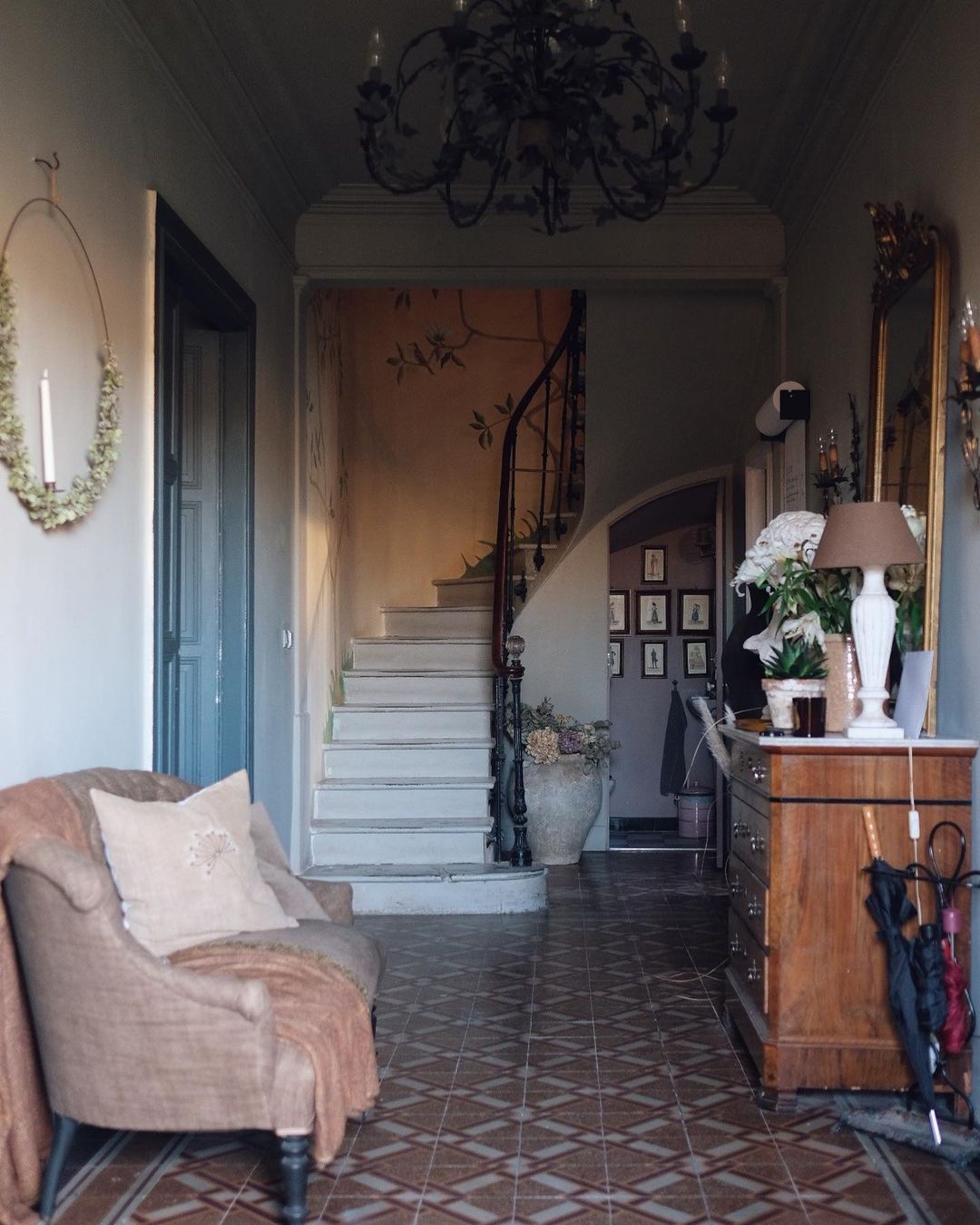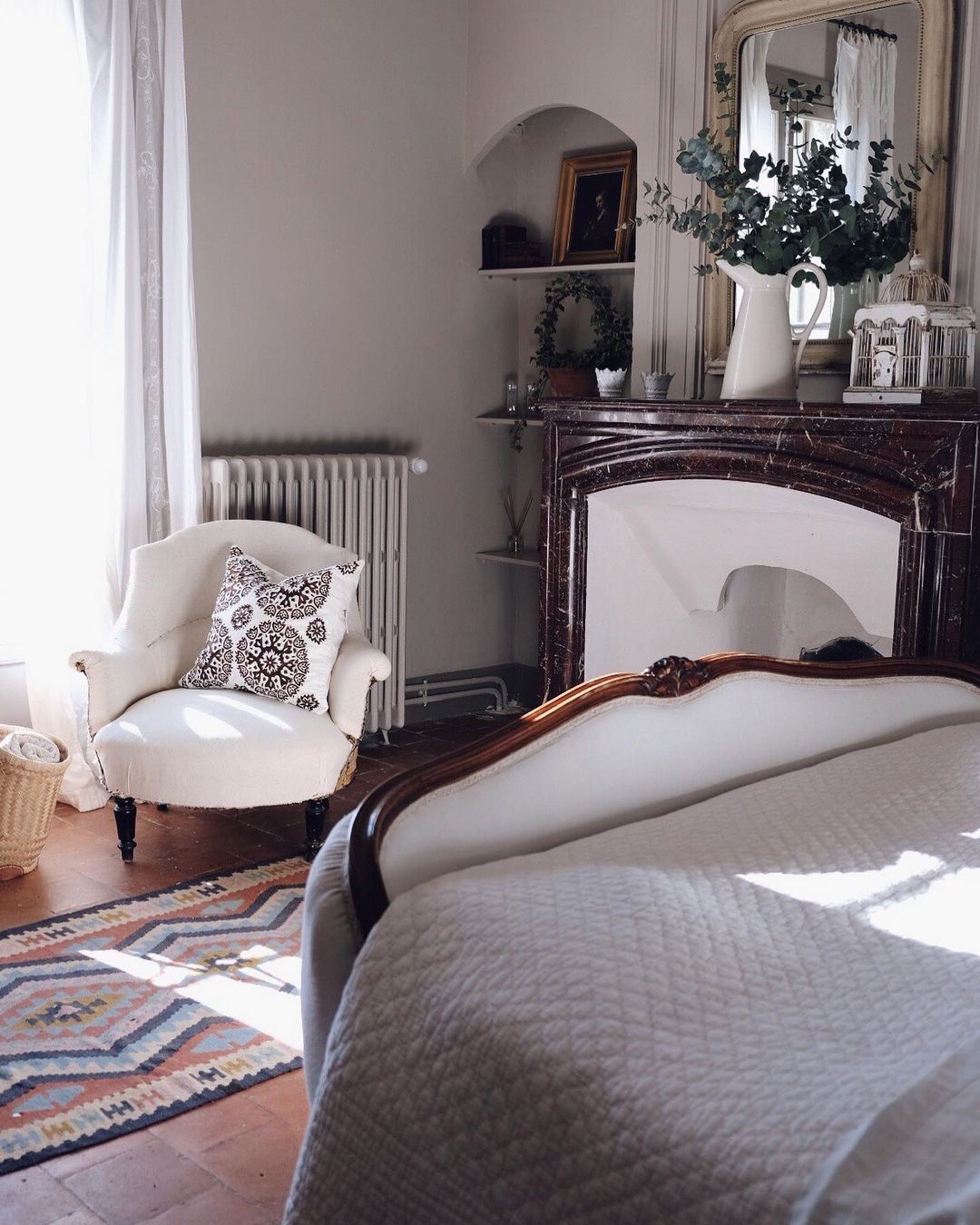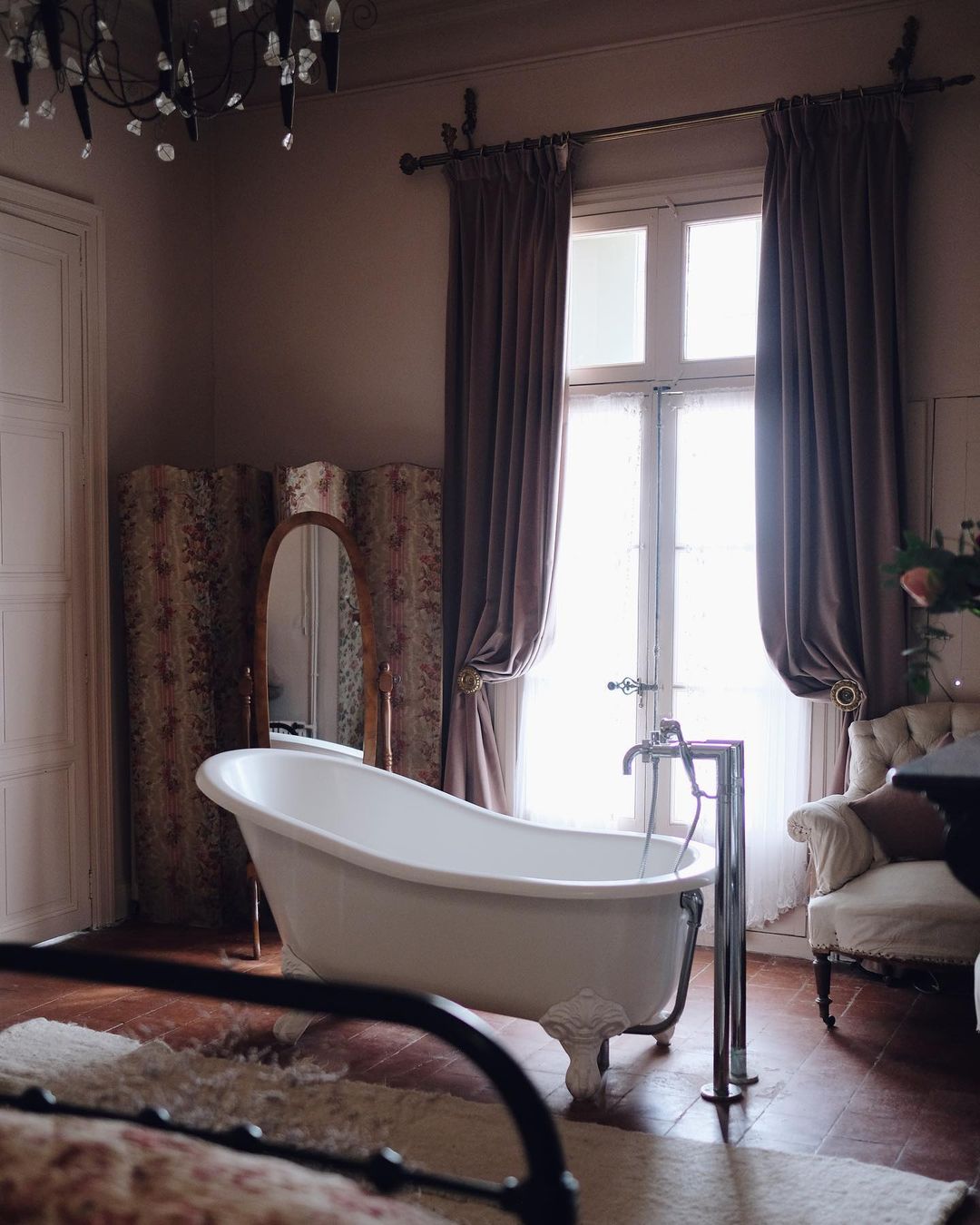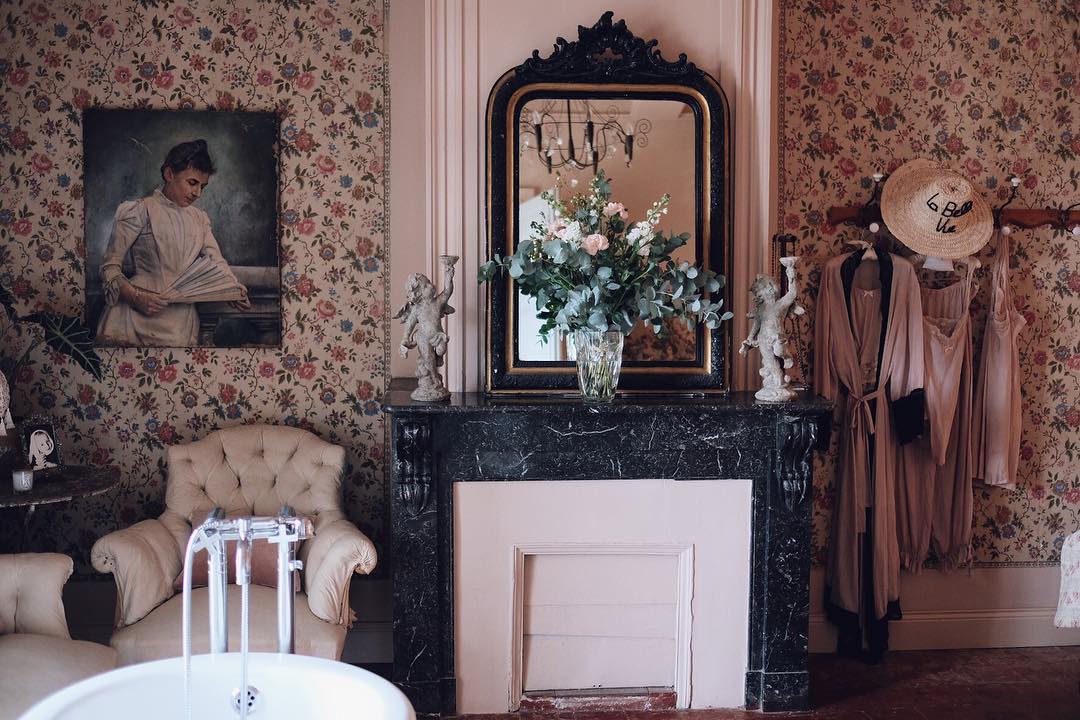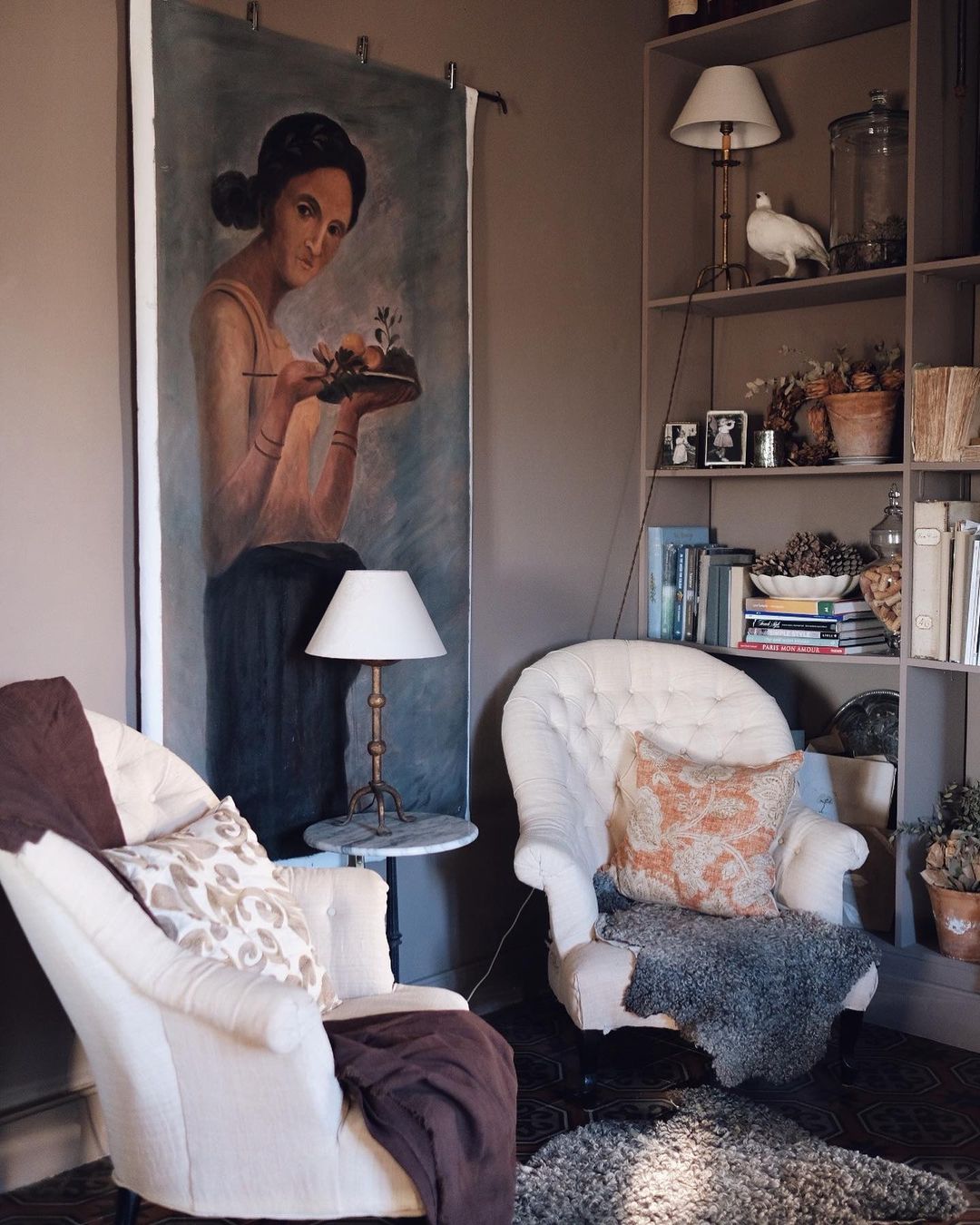 In the dining room there is this vintage closet full of locale, hand-made treasures, all done by ladies. Not that I would be a feminist, but I think that promoting artisanal stuff locally produced adds an extra value to the things. I spotted the lamp shades. How about you, did anything captured your curiosity, or the chandelier took all your attention? It is definitely a strong focal point in this room.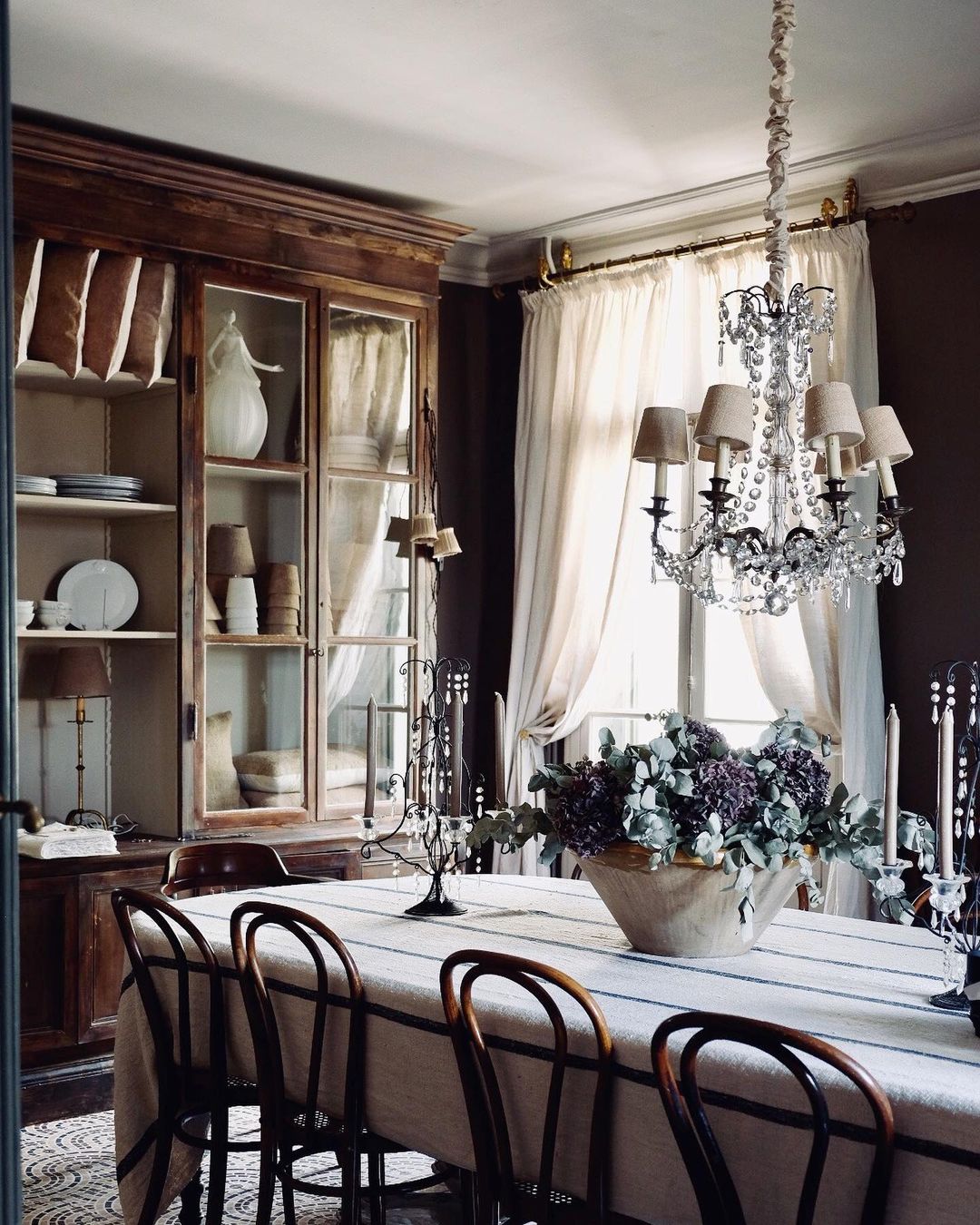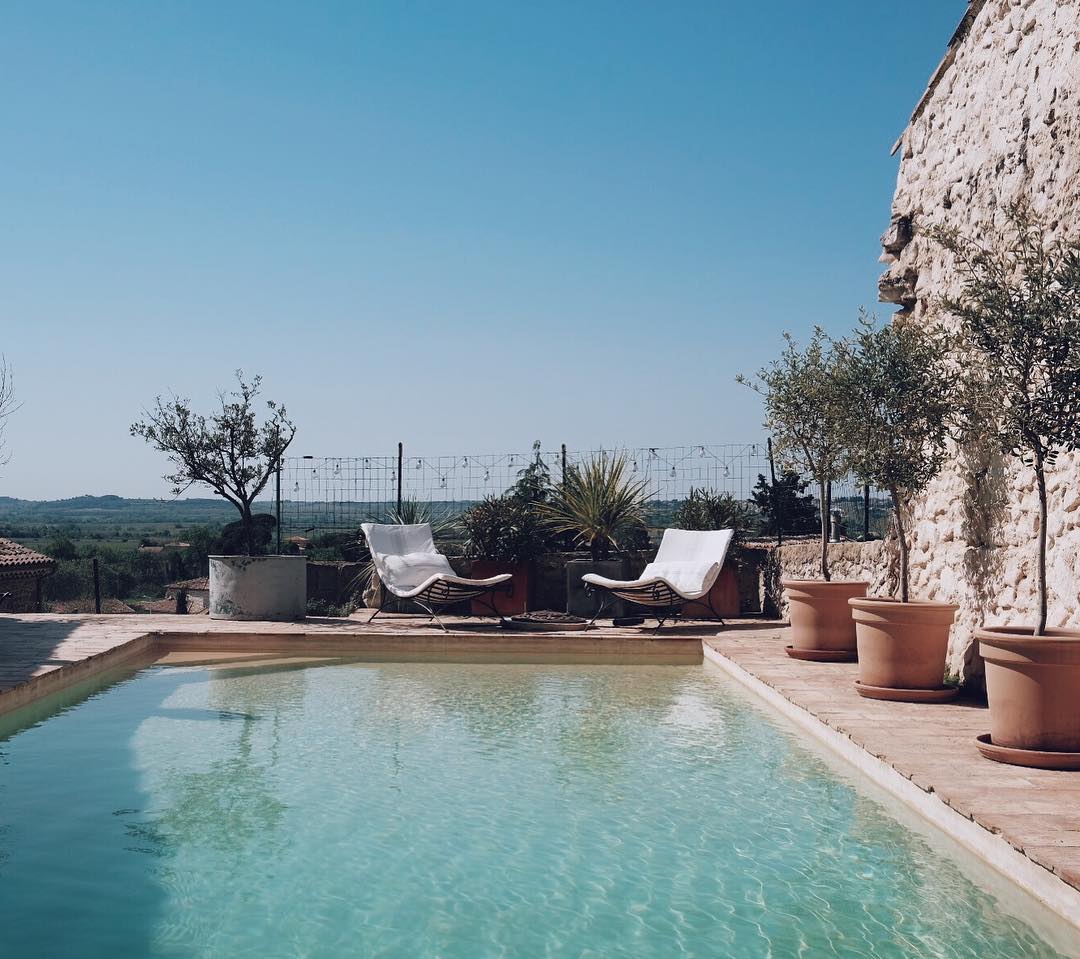 They have an outside pool too next to the exterior summer kitchen, so if you are still hesitating to book a stay, I think this view can resolve your dilemma. You can find out more about this gorgeous location on their Instagram feed, a perfect inspiration for your next holiday 😉
Have a lovely weekend my friends!
Photo credits: @La Belle Vue – shared with friendly permission