It's been a while since my last blog post about a Local Treasure from Romania. When I'm looking for inspiration, I pay great attention to avoid kitsch, I rather go back to basics instead of presenting something that hardly fits into my "interior principles". When I found this "Charming cottage in the Carpathian Mountains" (literally this is its name, how lovely, isn't it?), I knew that this should be my next local treasure, especially that it's located in a region from where I've never posted any interior, more precisely in Dâmbovița county, in Râu Alb de Sus, a small border village between Transylvania and Muntenia.
The owners, Cristina, and his French husband are living in Bucharest with their children keeping this as their own vacation retreat place. The country cottage consists of 3 small houses on a 15,000 sqm land, all 3 being separated with individual bathrooms, having a common, fully equipped kitchen and a hygge living room. In total there are 4 bedrooms, and the cottage can be rented on Airbnb.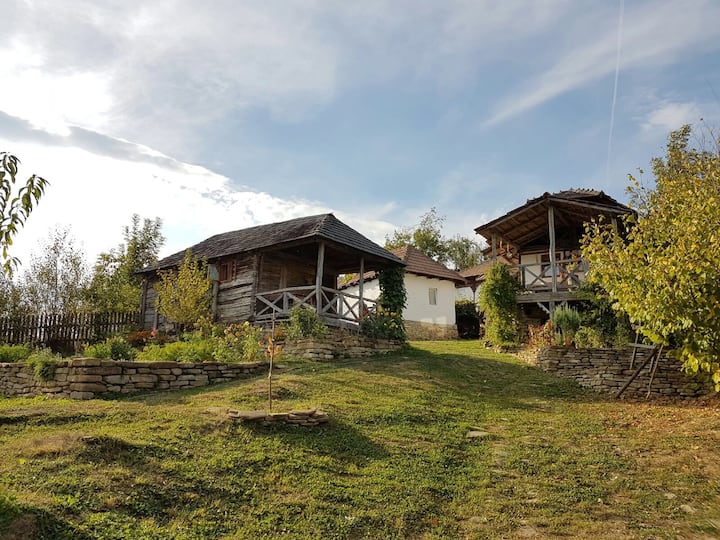 The most beautiful part of this place is that once purchased, the owners made a huge effort to recondition the old wooden elements, windows, doors, beams, and porch. They bought pieces from demolished houses and recycled old doors here and there, some of these doors are used as wall decorations instead of paintings.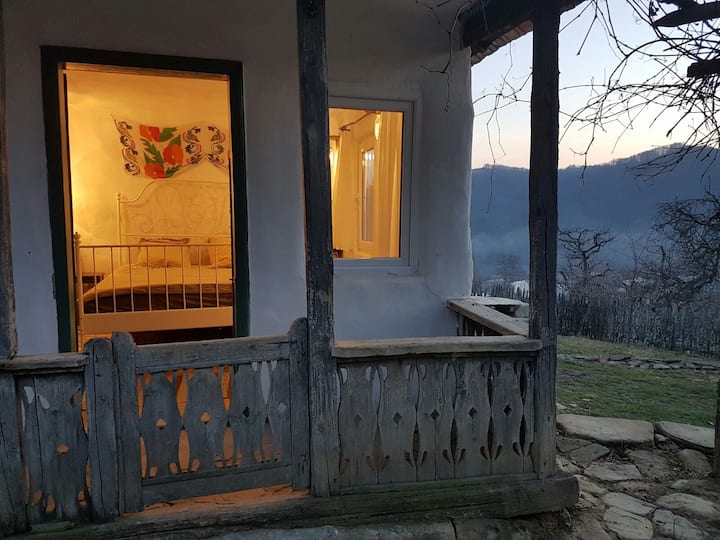 Originally the living room was the barn where grain was stored in old times. The couches in the living room are from Ikea, the rugs and textiles are all specific to this region. Wooden decorations on the wall are objects from the original house kept by the owners.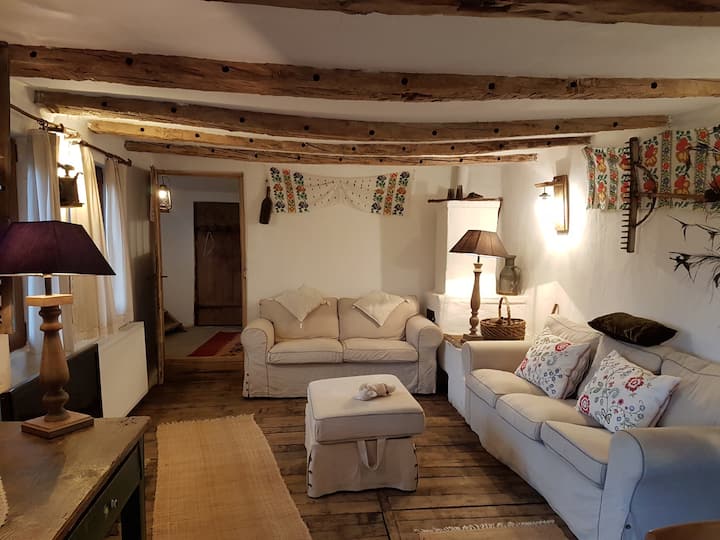 The tiles from the stove are hand-painted by a craftsman from Sibiu, who seems to be the last Mohican in creating these types of handcrafted tiles. I also know Teracota Mediaș, a company specialized in handmade terracotta tiles that are beyond being beautiful.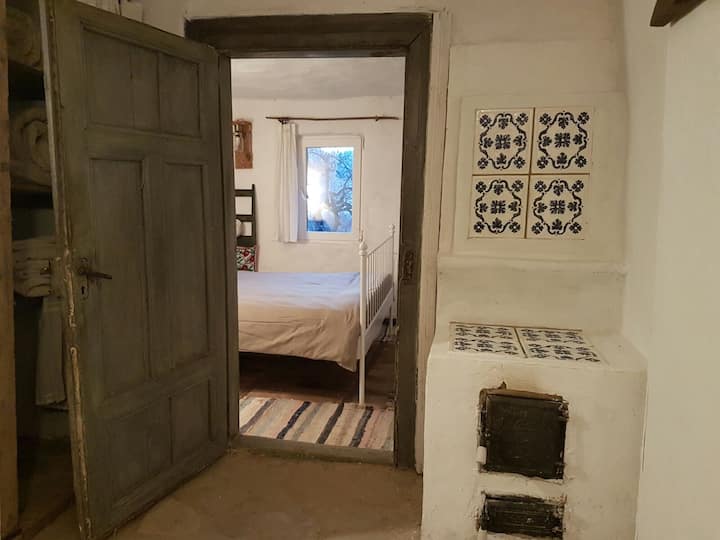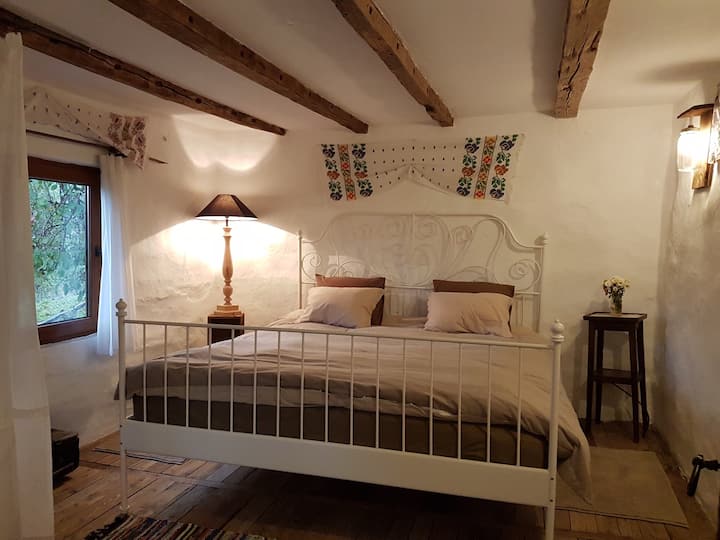 The beds from the bedrooms are the Leirvik models from Ikea available also in Romania. The walls are whitewashed and painted with ecological paints, keeping the authenticity of their surface.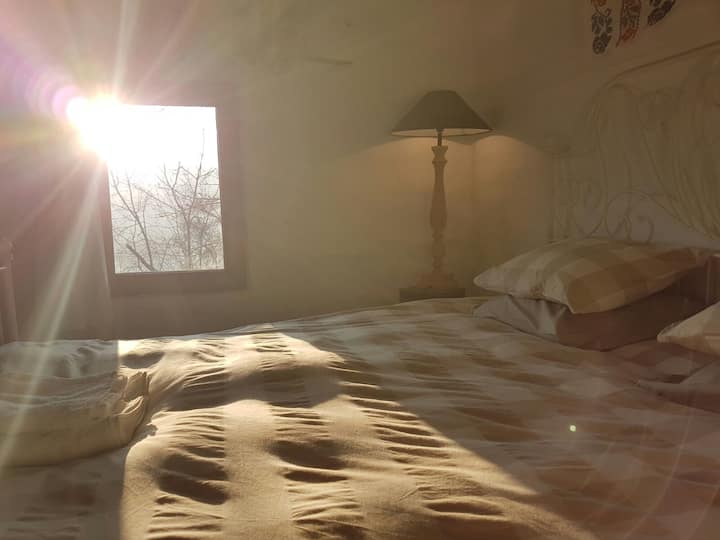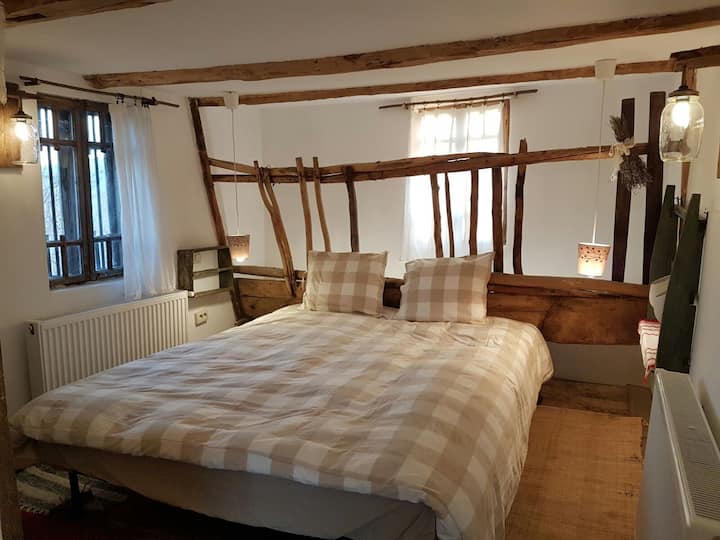 The kitchen is furnished from Ikea, having a very original dining area, you know, those types that our grandparents had back then. So, if you are looking for some nostalgia, this is the place you need to be.
The main bathroom is fully functional, turned into a bathroom from the original kitchen, that is why the stove is there. By the way, this can be very handy during cold winters, listening to the fire cracking while you take a shower might be priceless.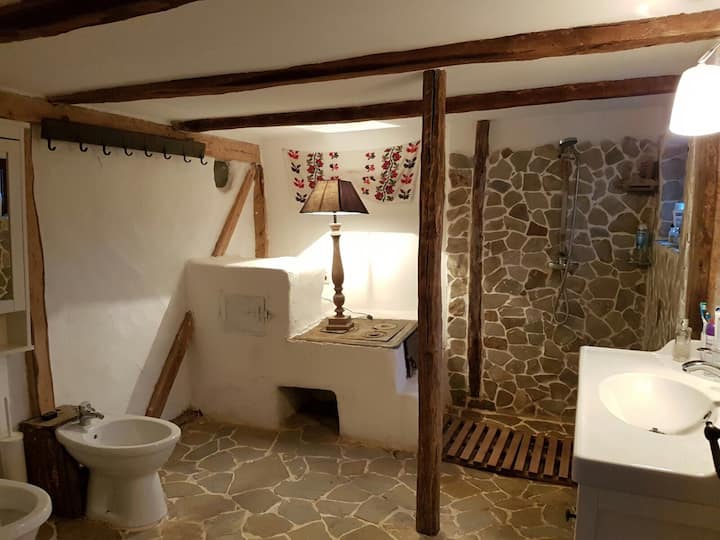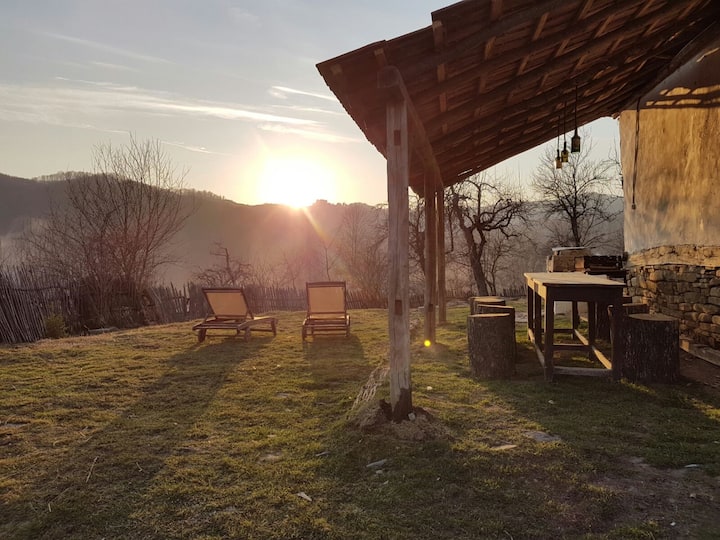 The guests have a free pass to the garden full of seasonable vegetables and fruits, the breakfast is included in the price, and it consists of local goodies like cheese, bacon, bread, fresh milk, etc. Isn't this a lovely "back to basics" place? The owners have my deepest respect for their great effort in keeping the place's authenticity. Thank you, Cristina for letting us into your lovely country cottage 🙂
Photo credits: @Charming cottage in the Carpathian Mountains – shared with kind permission