Usually I seek for natural light and closeness to nature. All the interiors shared on my blog correspond to these conditions. Every time when starting the home tour, I go from inside to outside. This time it's a little bit different as at this interior, the terrace was the one that captured my instant attention. A small, urban terrace, but well equipped with everything that a person would need to enjoy the fresh air.
This apartment is in one of the most quietest neighborhoods of Gothenburg, Sweden. The building originates back to 1928, and this 72.5 sqm apartment has a few elements that reflects the good old times. The arched windows give a special vibe to the interior, not to mention the abundance of natural light flowing into the kitchen and living room. The interior has a home-office/guest bedroom where the terrace is located too, a calm master bedroom, and an open-space living room combined with an airy kitchen.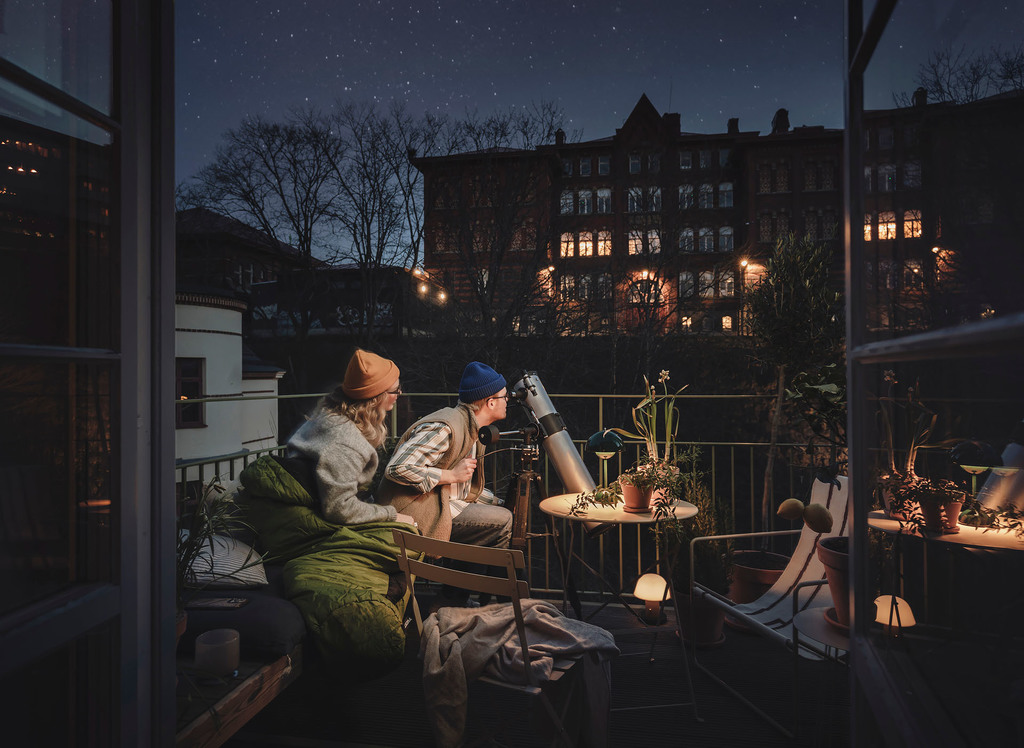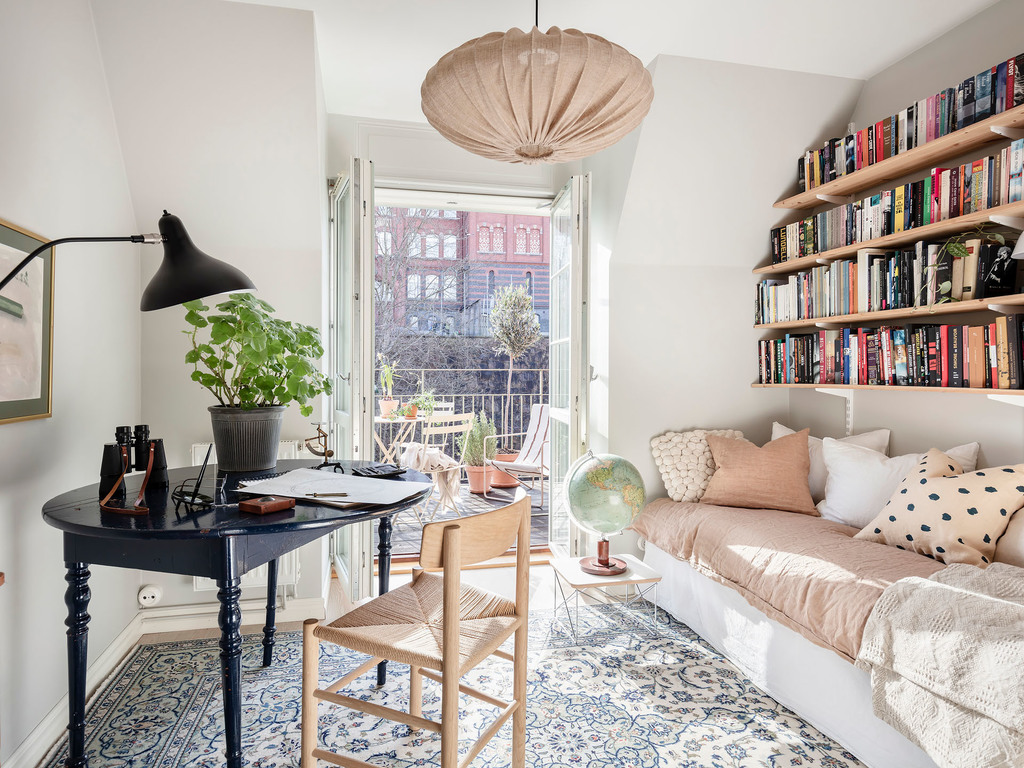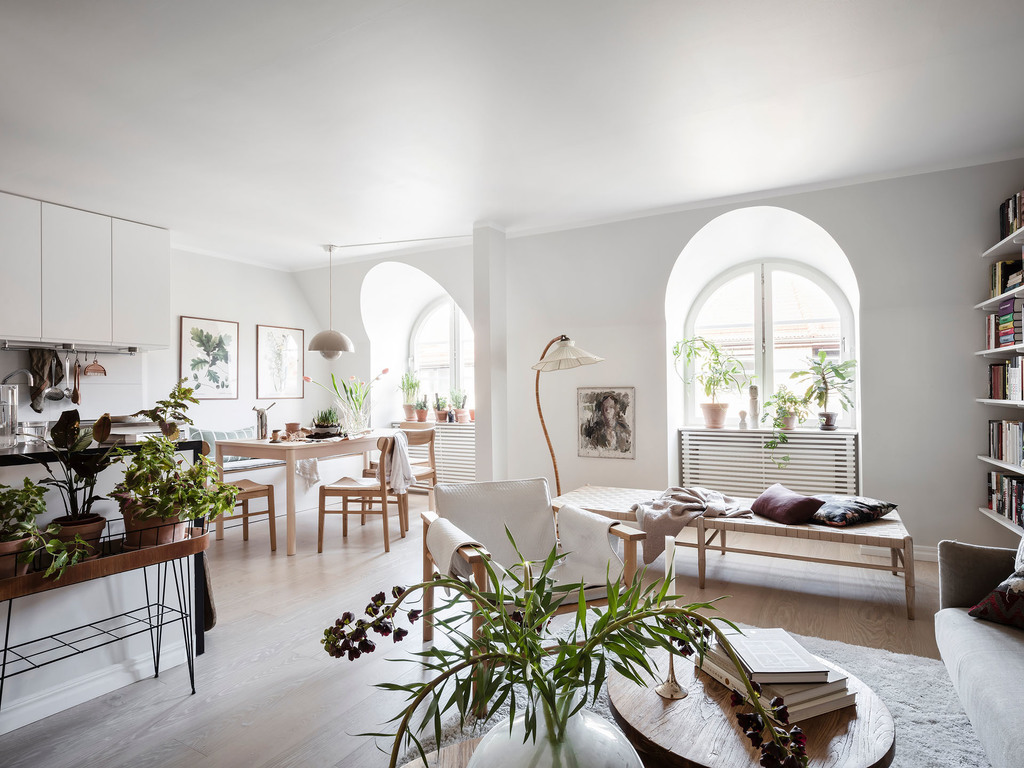 The dining area is very light thanks to the white cabinetries and the big windows. Above the table, there is a FlowerPot pendant light. I love the greeneries and the botanical arts on the wall. You can find endless options of botanical wall arts on Etsy.com.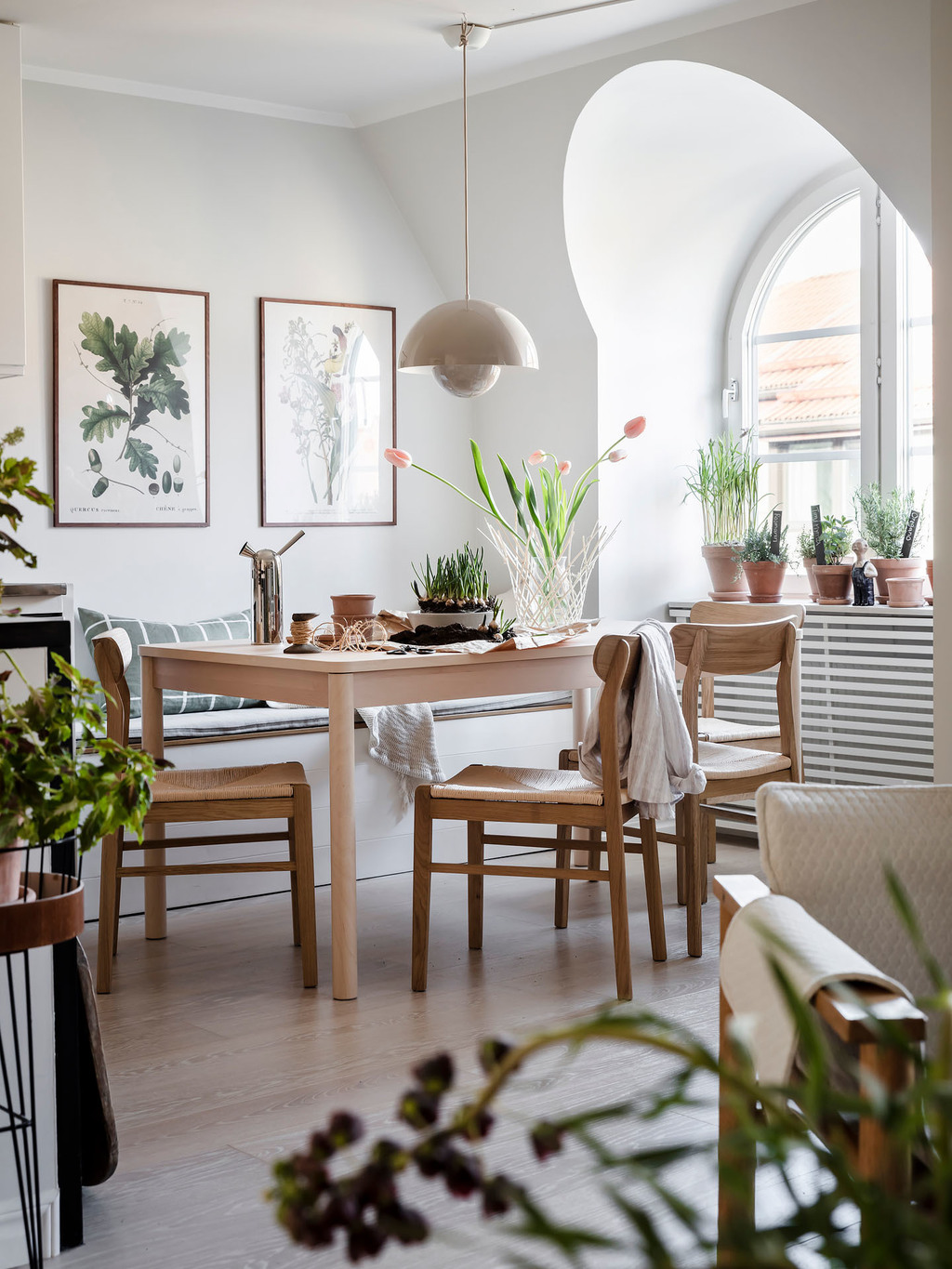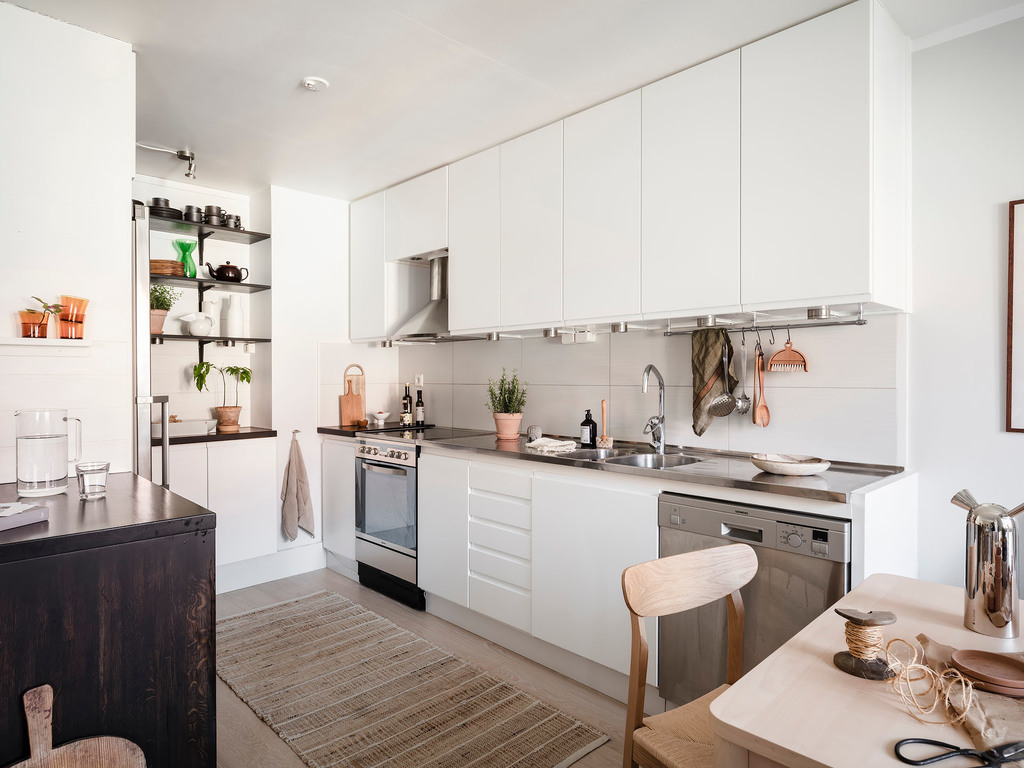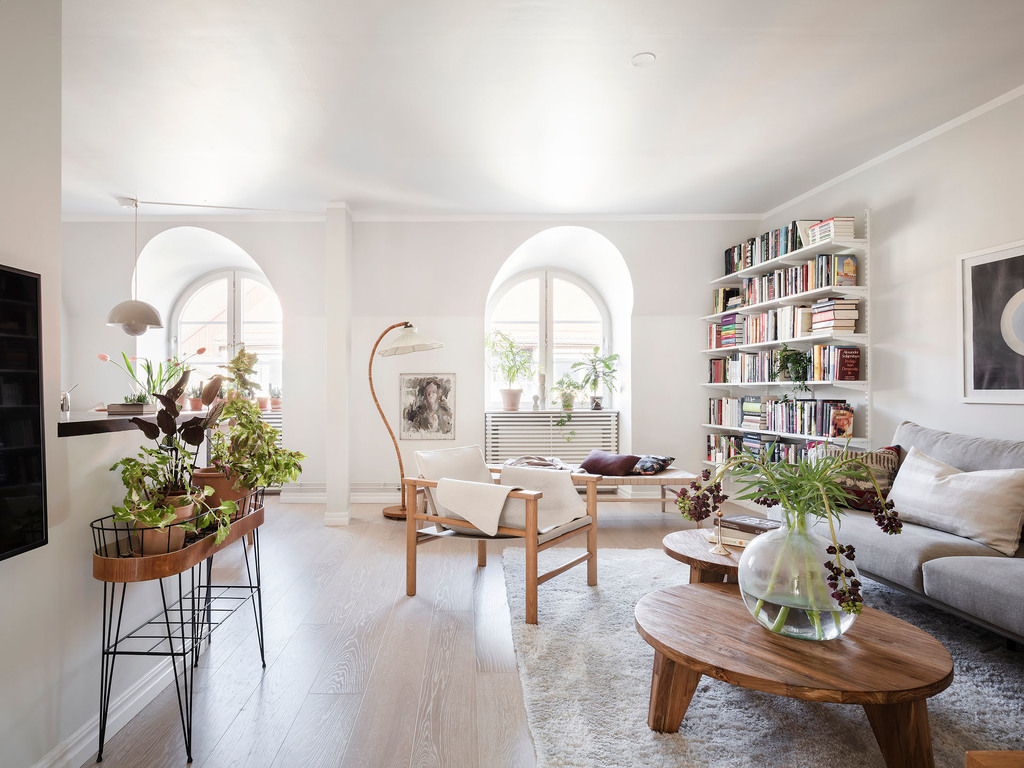 This corner is my favorite in this apartment, it's the perfect spot for a good book. A daybed like this one can be found at Jysk, if you are in my country, and the bookshelf is an Elfa masterpiece. It is incredible how this brand helps you to find the perfect combination for your storage needs.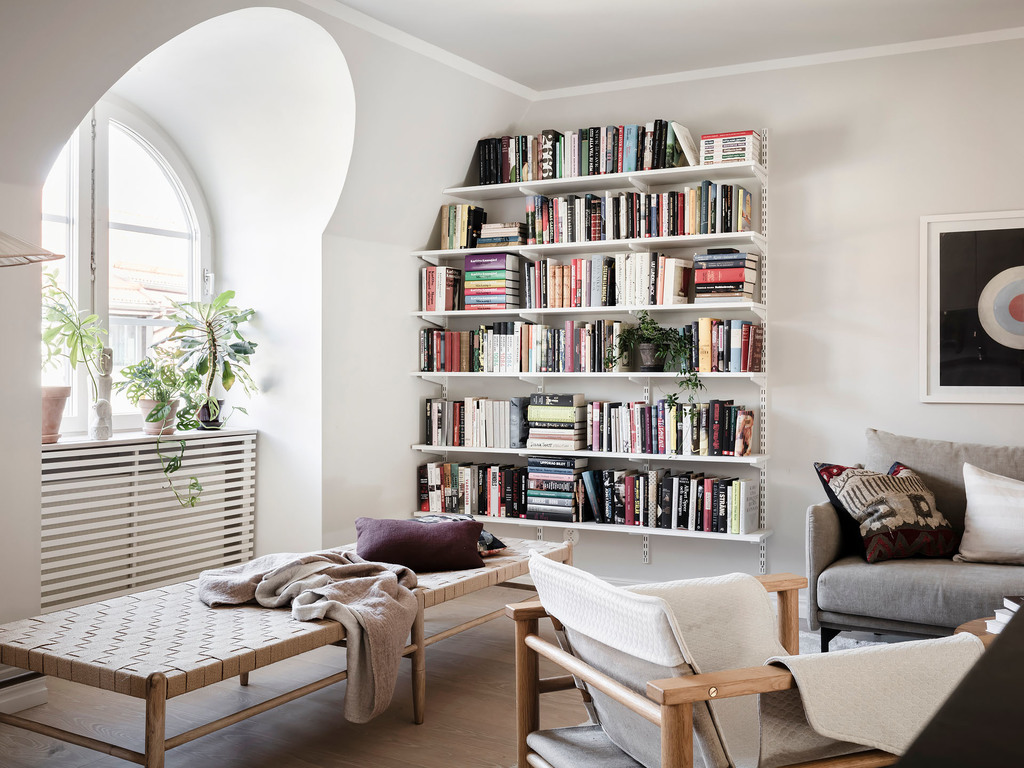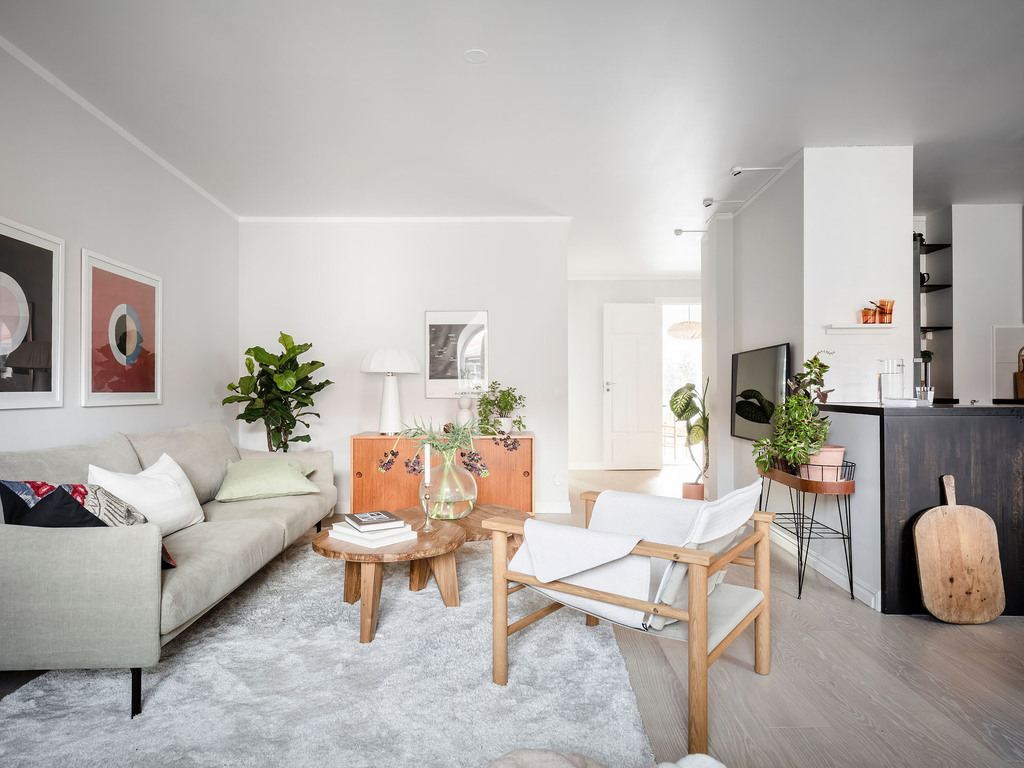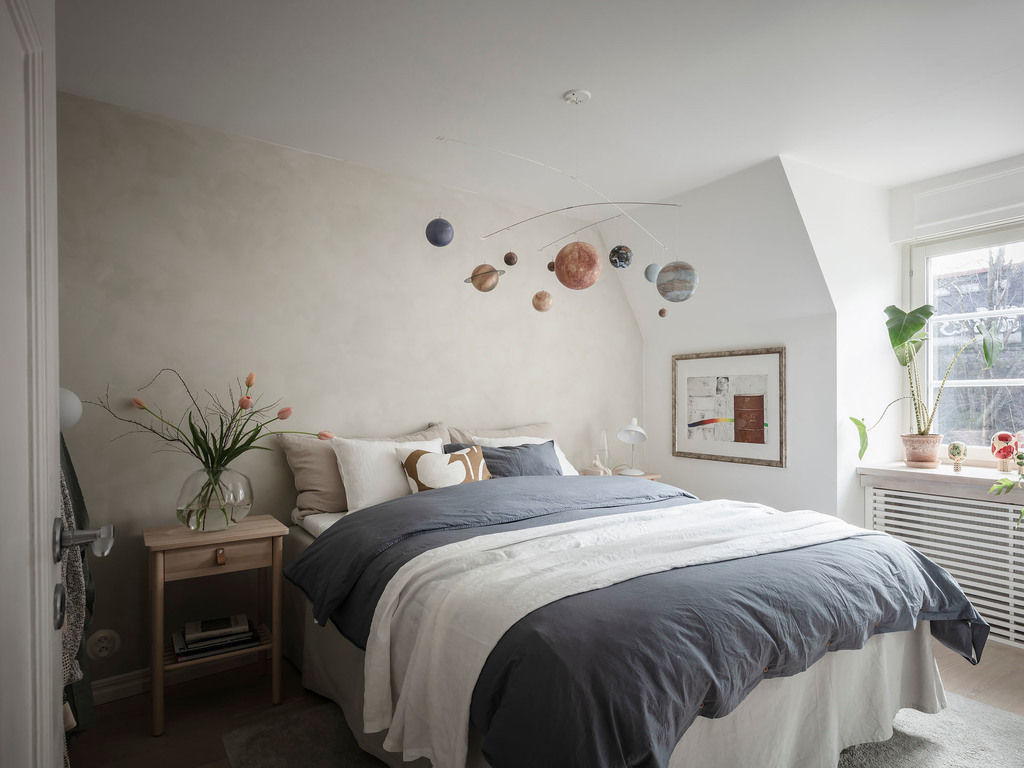 Similar solar ceiling decorations can be found here. The nightstand is the BJÖRKSNÄS from Ikea.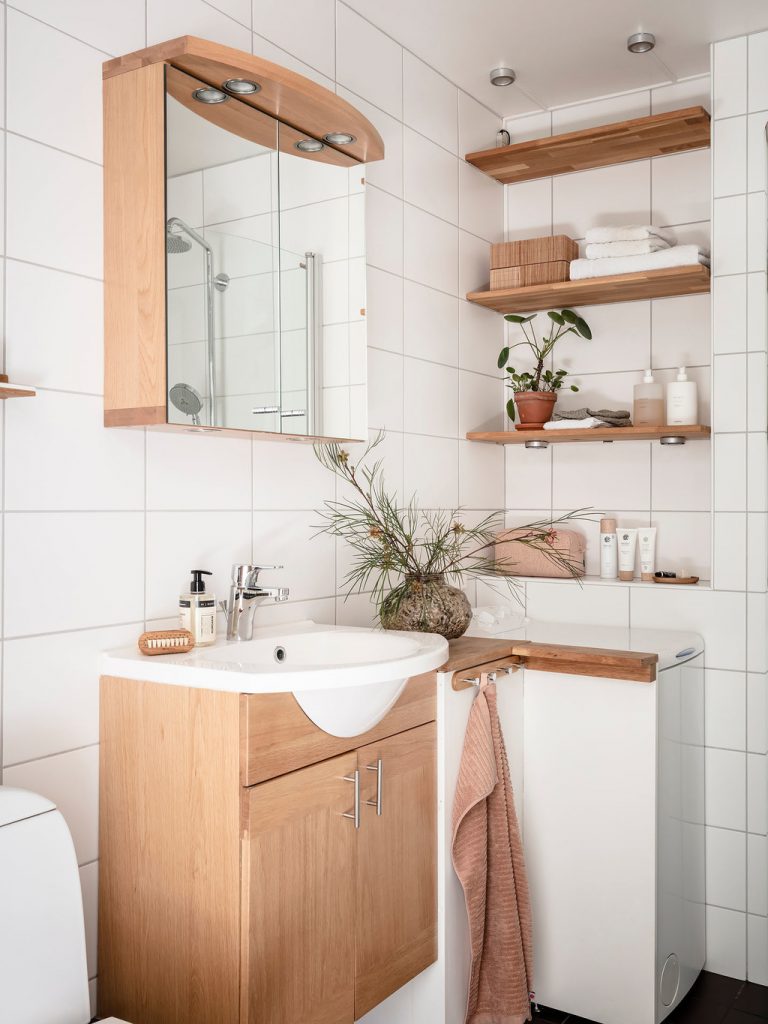 This wood and white tile combination in the bathroom is a bulletproof styling trick to go, it's simple, bright and classic, no way to go wrong with it.
That's it, my friends, about this inspirational home. Don't forget to use the tags from the end of this post, if you want to see similar interiors. See you next week with another home tour.
Photo credits: @Entrance – shared with kind permission