One of the basic interior design rules is to use a red thread through an apartment/house. This can be either a color, a style, an element that is recurring in every room of the interior. The idea is to assure continuity by connecting the rooms through this red thread. This week I'm choosing a home tour with a dark red thread. Although I'm not very into dark colors and dark interiors, there are quite a few that captured my attention in the past.
This 67.6 m2 apartment in Göteborg has a calm vibe due to the dark elements here and there. The living room's focal point is definitely the dark tiled stove and the 3m high ceilings that let the room shine in its entirety. I spot a Ghost chair at the dining table that mixes styles boldly. The dark marble coffee table adds a dramatic feel to the area.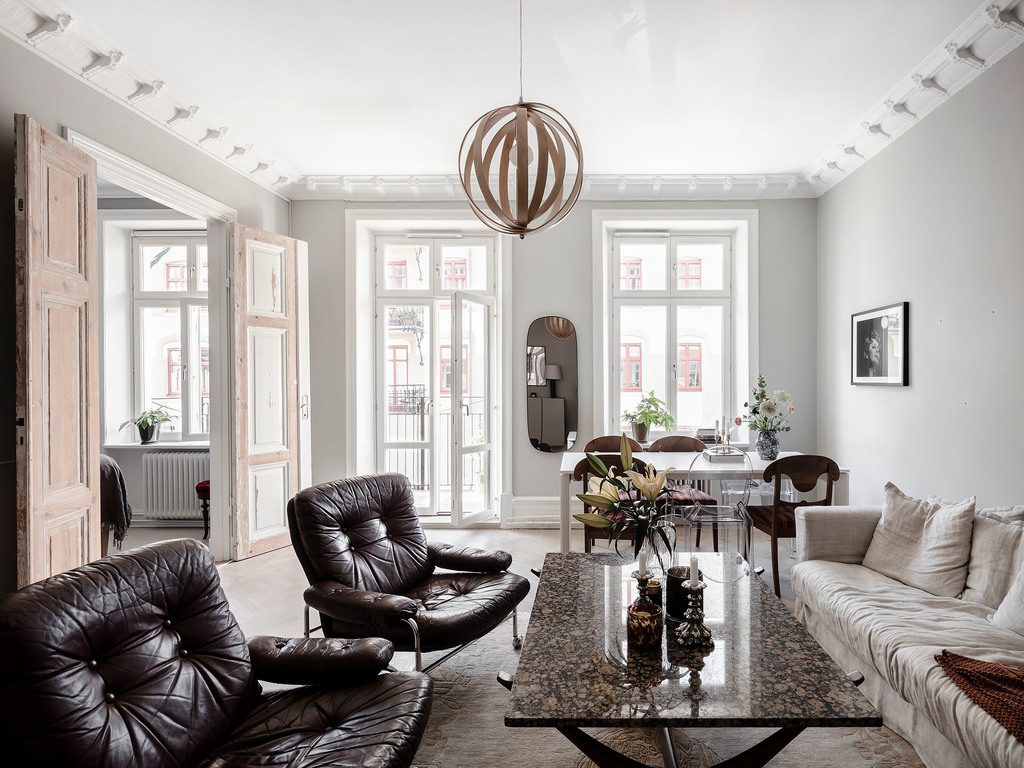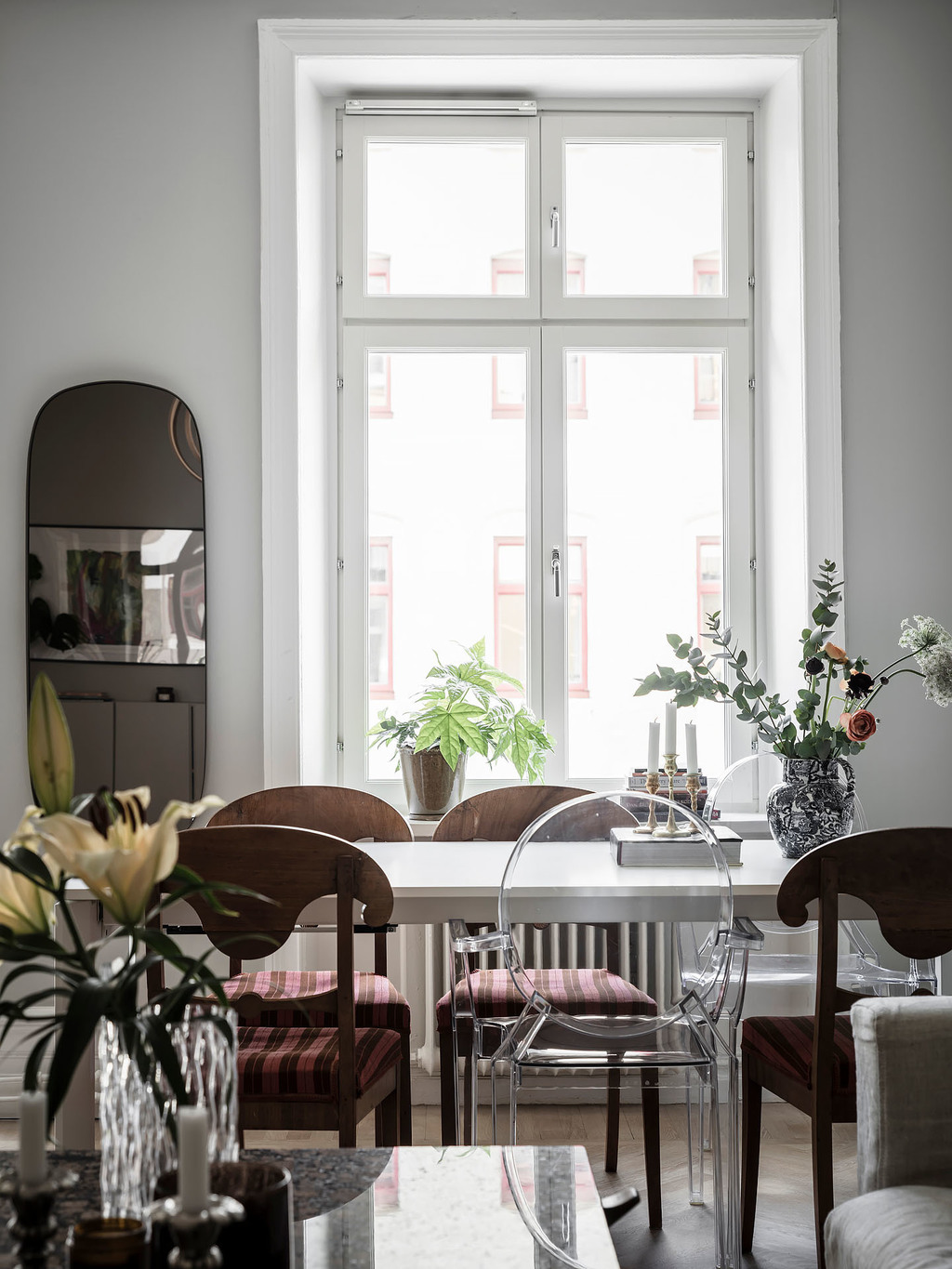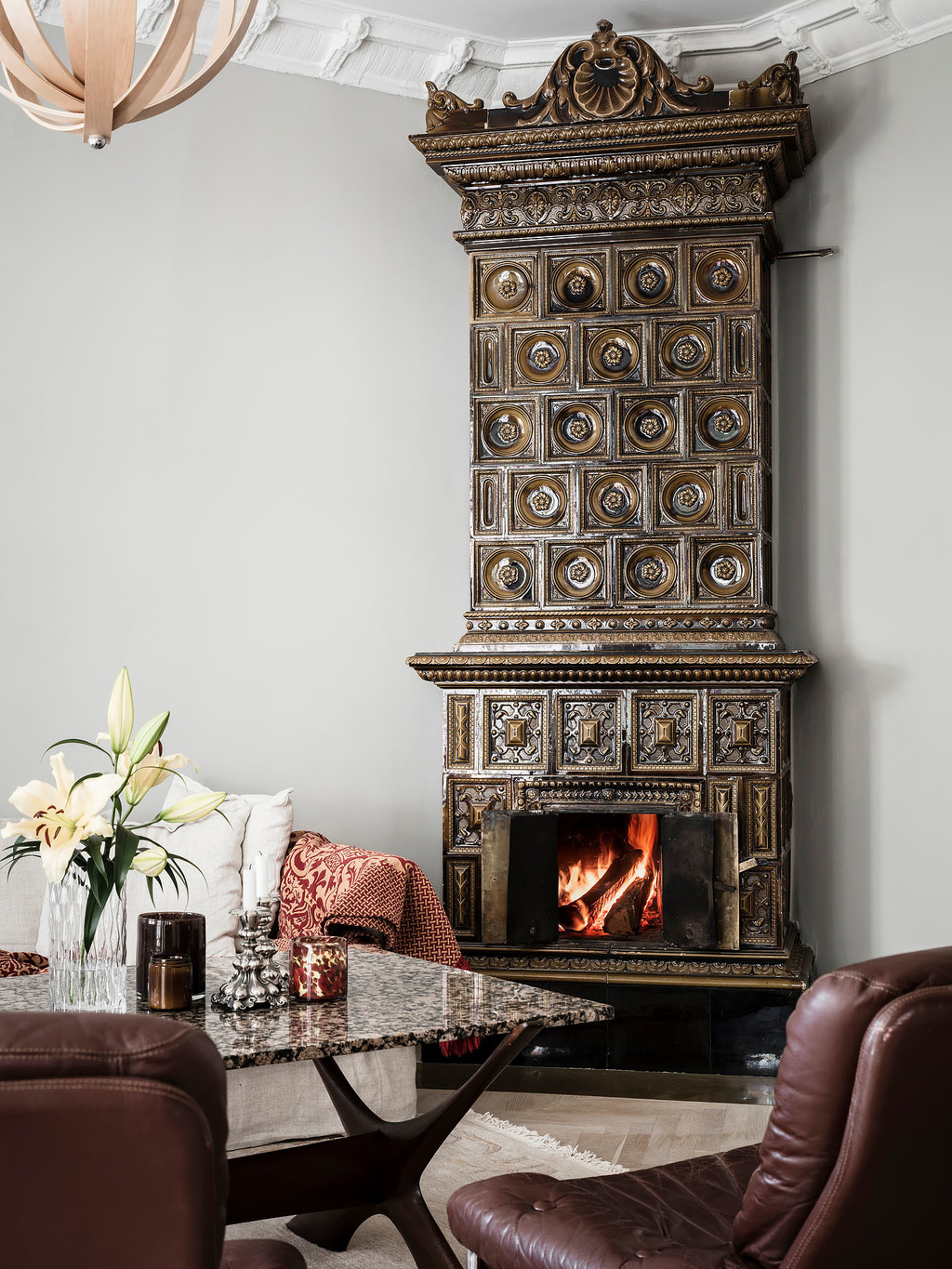 The apartment's structure is kind of circular, from the living room you can go to the kitchen, and behind the kitchen is the bedroom from where you can end up in the dining area. I love the glass shelf system that lets prevailing some nice ceramics.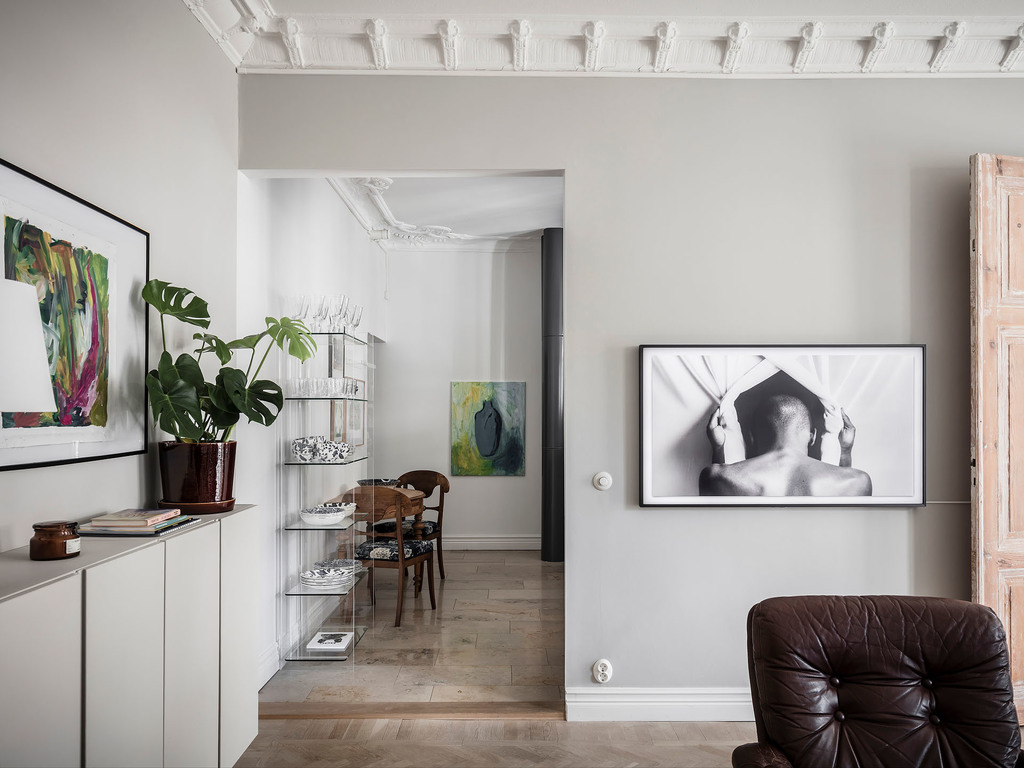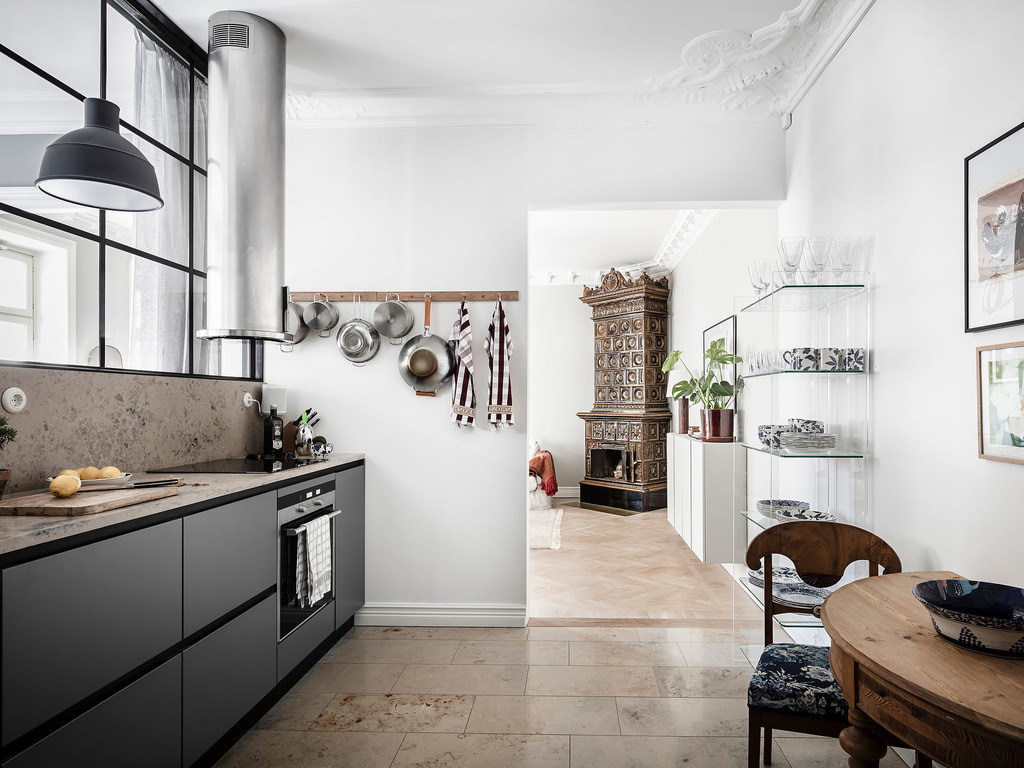 The kitchen is simply marvelous with the minimalistic lines of matte cabinetry design by Kvik. The limestone countertop is a winner of the whole place. I like to industrial window solution that lets the natural light flowing in through the bedroom. What a great trick of solving the lack of a real window.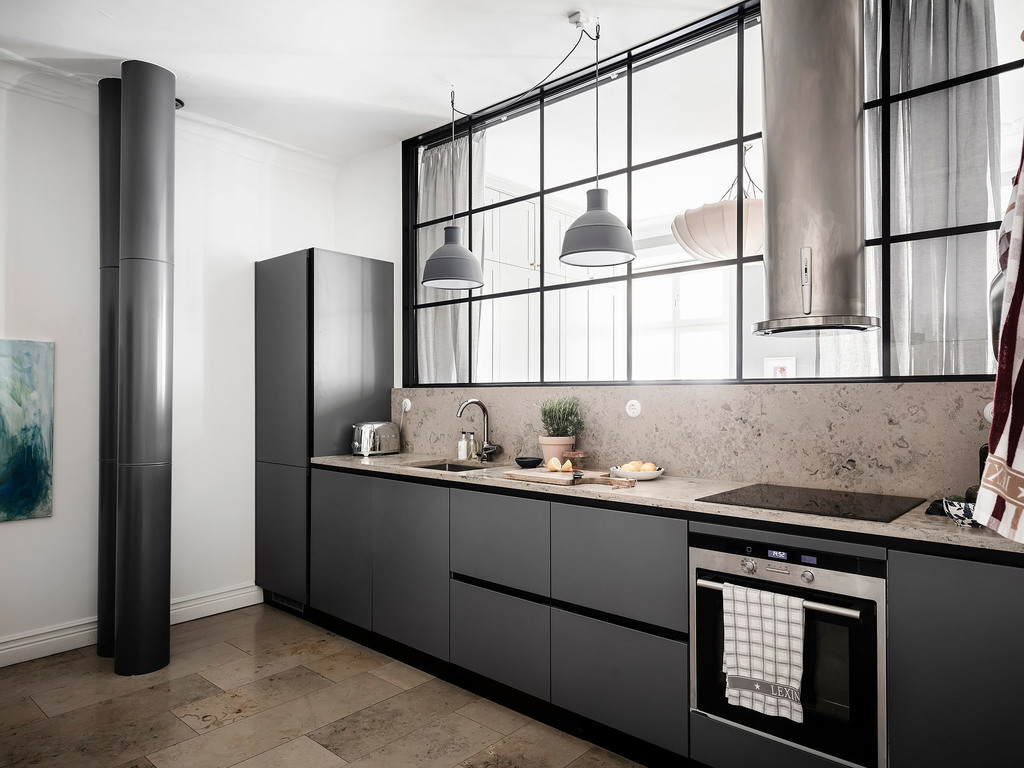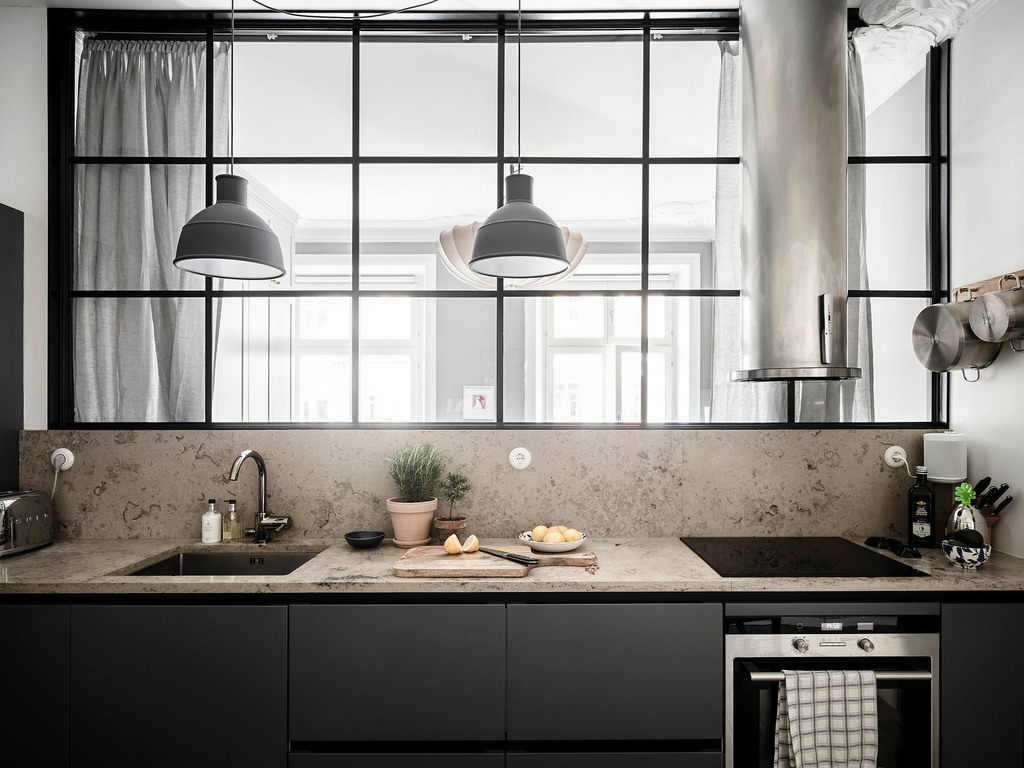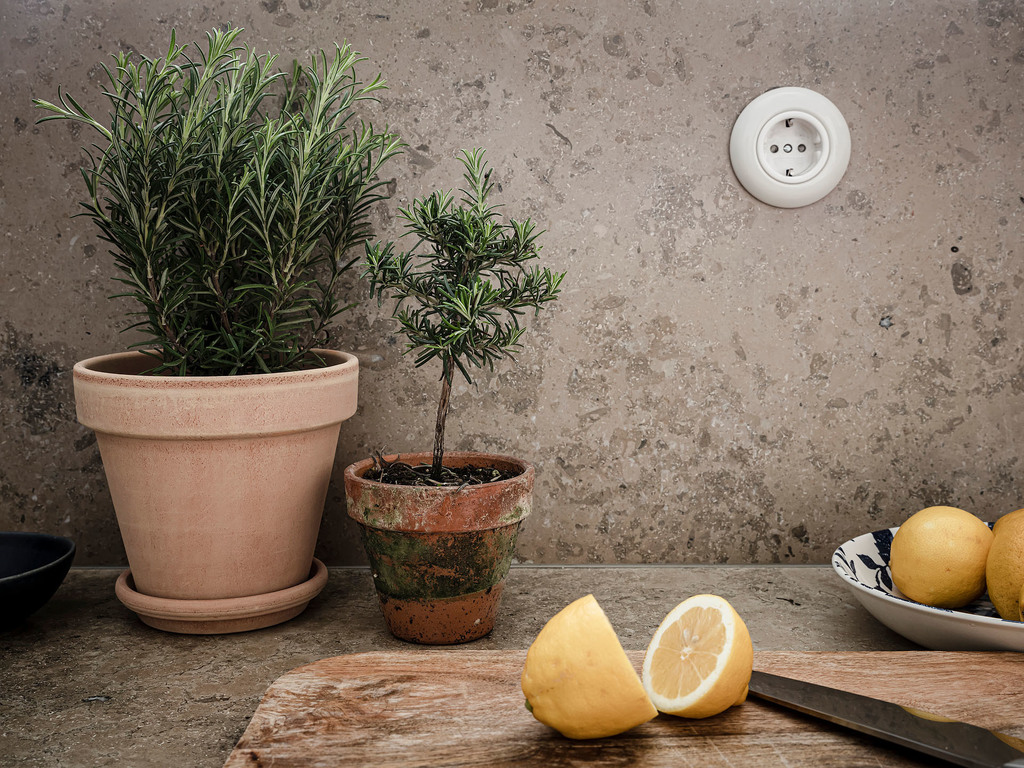 The bedroom is simple, but it has it all, style, store, simplicity, elegance, you name it. The bottom-to-top closet has a lot of storage space without making the room crowded. The ceiling light is one of Gong's masterpieces, the MO-003S- Benitier Silk Ceiling. I discovered this brand recently, and ever since I love all their lightings. Leaving the double doors unfinished adds a great contrast to the place.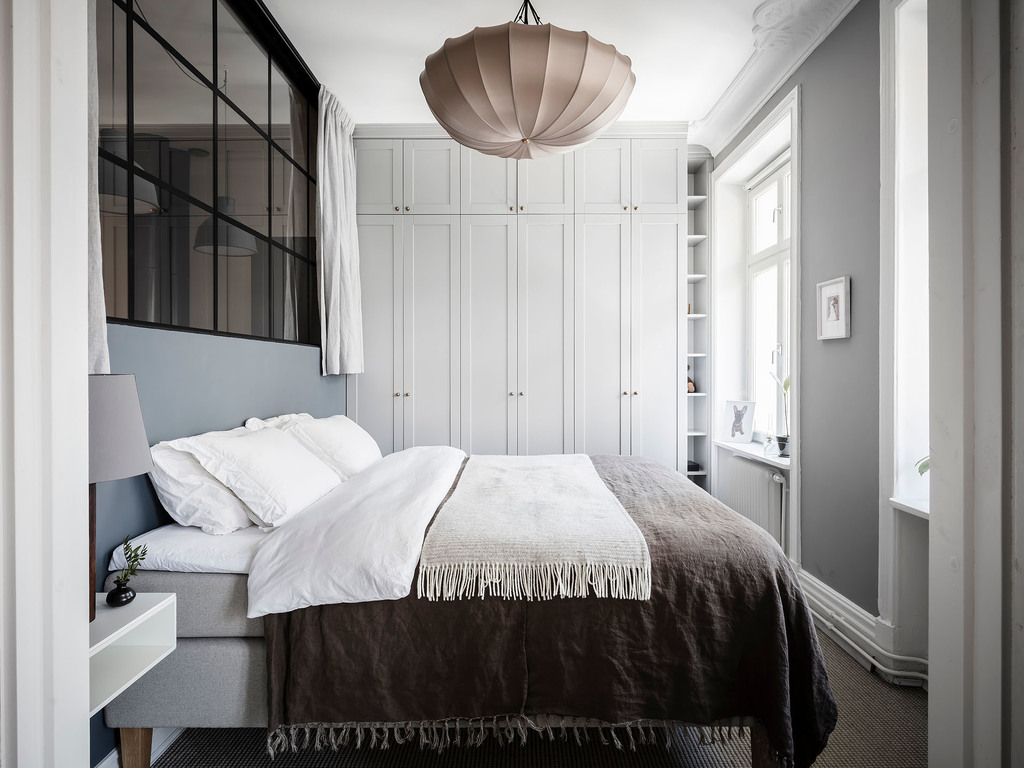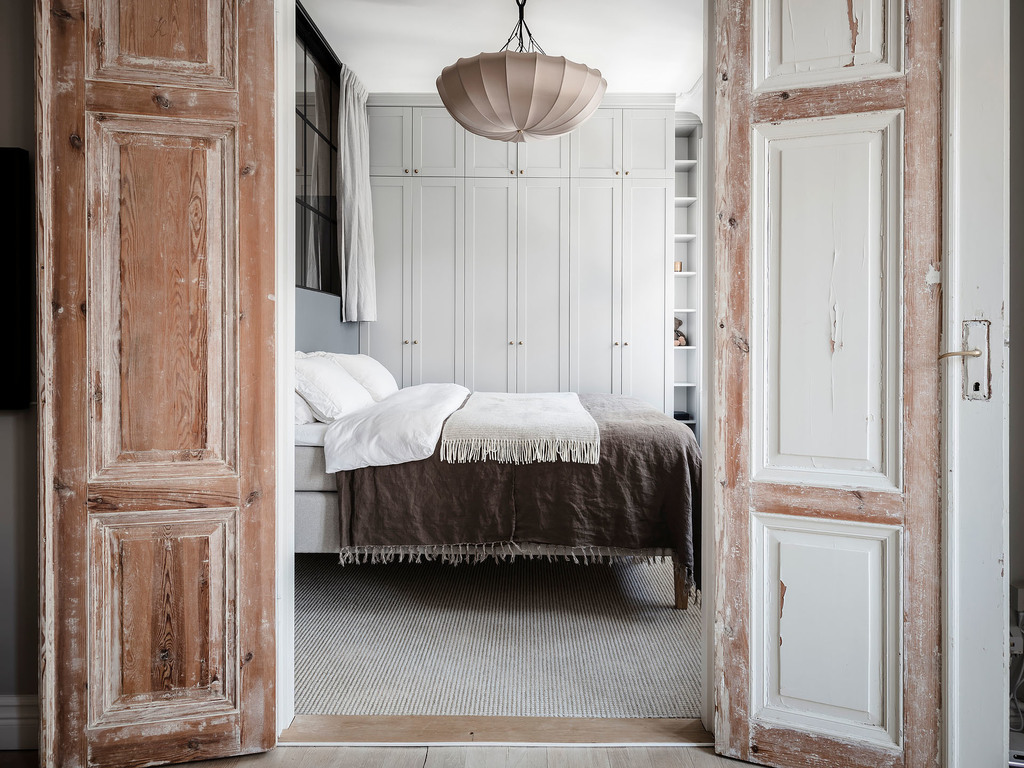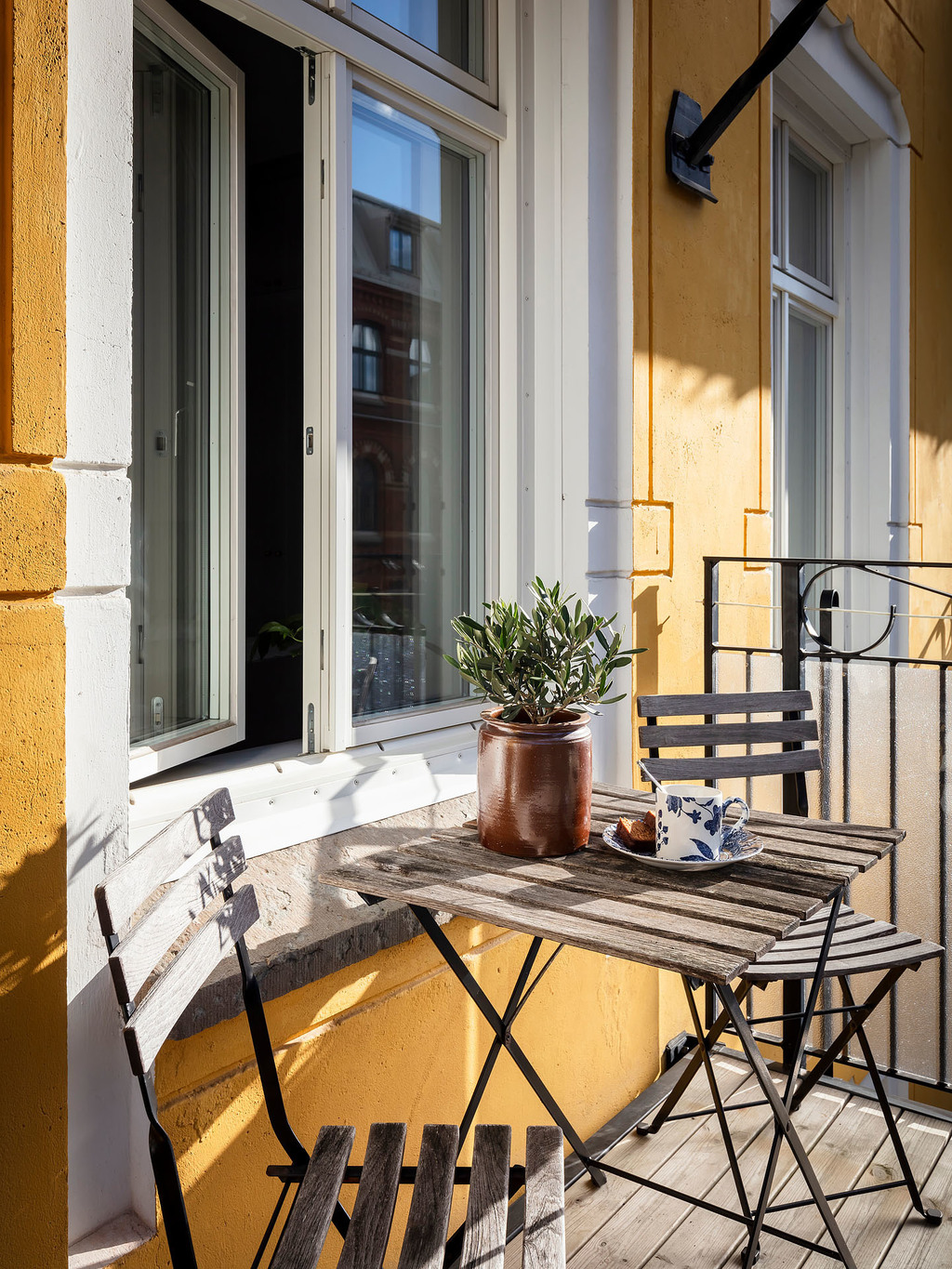 And as I mentioned many times, outdoor spaces are super important to Swedish people, so this apartment has a tiny balcony too making sure that the lucky owner can go out getting some fresh air while admiring Skansen Kronan and Skansberg.
Photo credits: shared with the cordial permission of Entrance