After many beautiful Swedish apartments shared on the blog, it is time for an interior from another Nordic country. If I need to pick my favorite place after Malmö, I think I would easily go with Copenhagen, no wonder why we've spent our honeymoon in Malmö with a short escape to the Danish capital back in September 2019. This is my first Danish apartment shown on the blog, so I was grateful to Line when she confirmed that I can use her photos. Line has a personal blog merimeri.dk, an Instagram account with daily posts, and she's also the PR manager of 2 traveling IG accounts, no wonder how she can be so creative with her posts.
She is living in this apartment with her husband and their two little girls, Nola and Evi. This is one of the reasons why I've chosen her interior to show it on the blog. I think I mentioned before, that I love those families who have homes full of joy, calm and real signs that actually somebody is living there. Anyhow, let's dig into what I like the most in their lovely home.
First things first, this gallery wall captured my attention instantly in their dining room. Many items on this wall are possibly from Papercollective, I particularly like the Matisse artworks. I've also spotted a Balustre table lamp that adds a cozy feeling to the windowsill. The Hay dining table is a perfect combination with the CH24 Wishbone chairs. This dining area is next to their kitchen that has a particular shape and I think they were super creative in terms of how to maximize the space.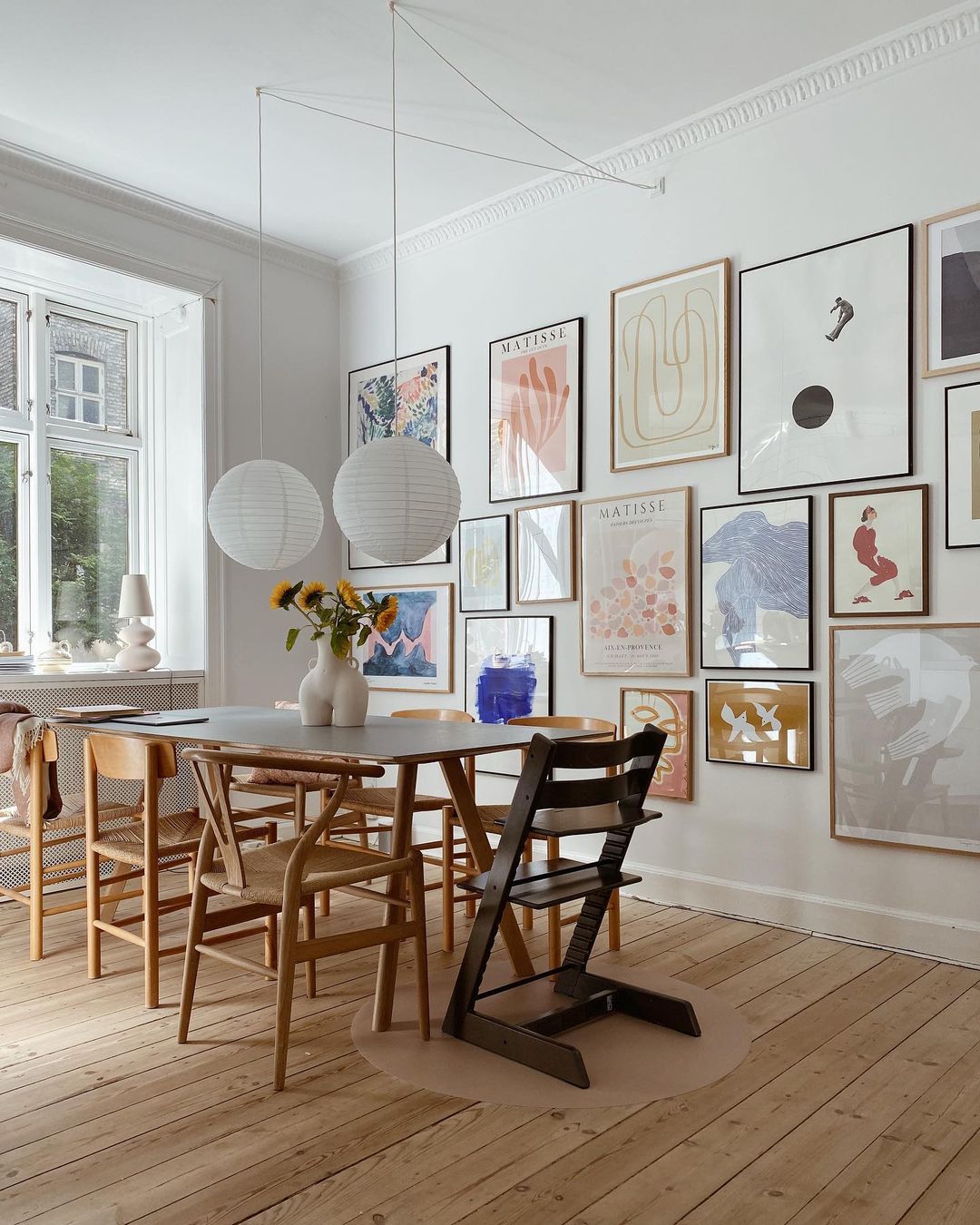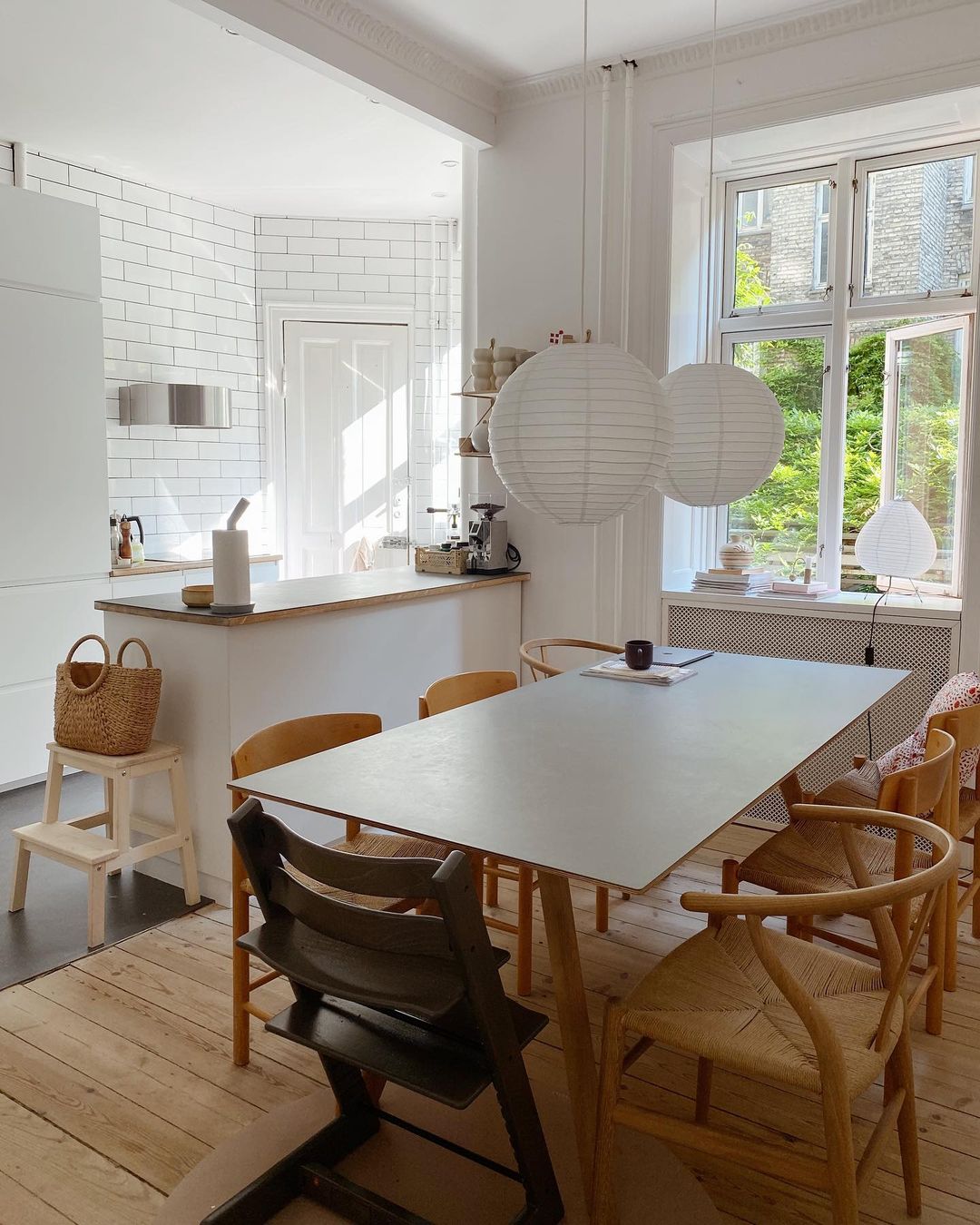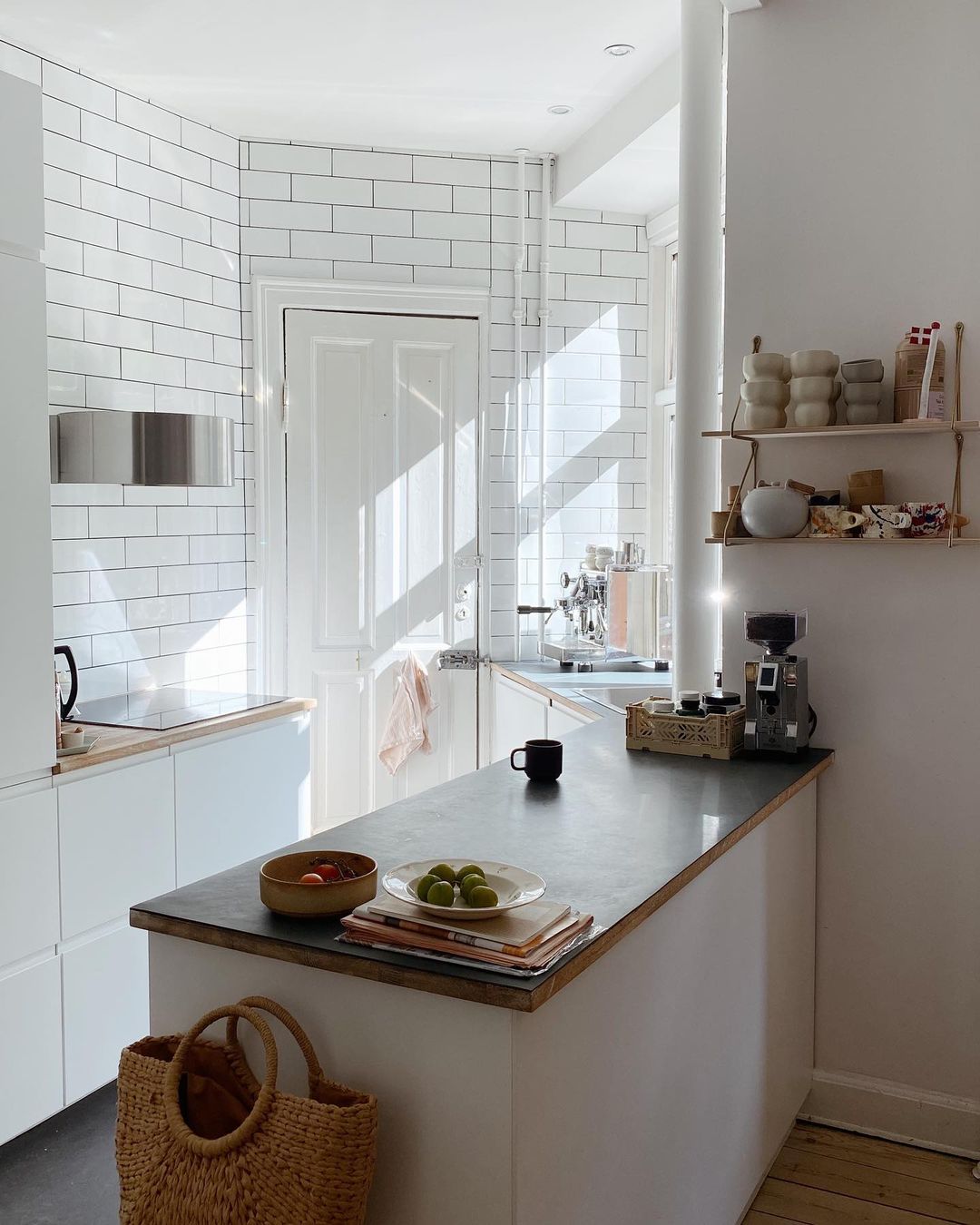 Their living room is full of natural light, books, and iconic design decoration pieces. I see a Ferm Living Shell Pot and the famous Finish Wooden monkey by Kay Bojesen on their bookshelf. On the bamboo coffee table, a Lily Candlestick by Skultuna is shining in every sense of the world. Finally, I see a traditional drier too, such a lovely picture of their everyday life. I have a similar one, and it's one of my favorite household pieces. On the floor, you can see baby Evi, the youngest member of the family.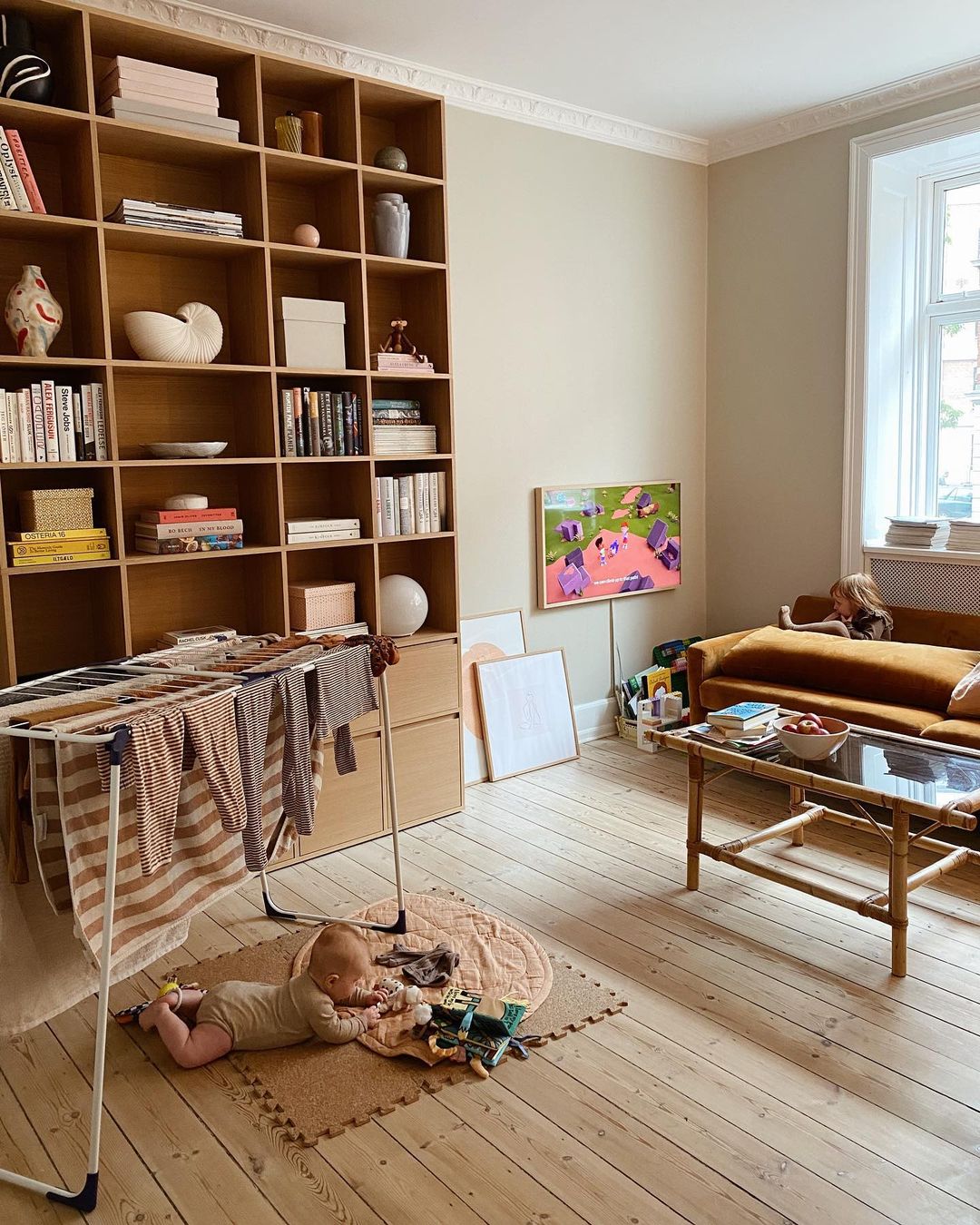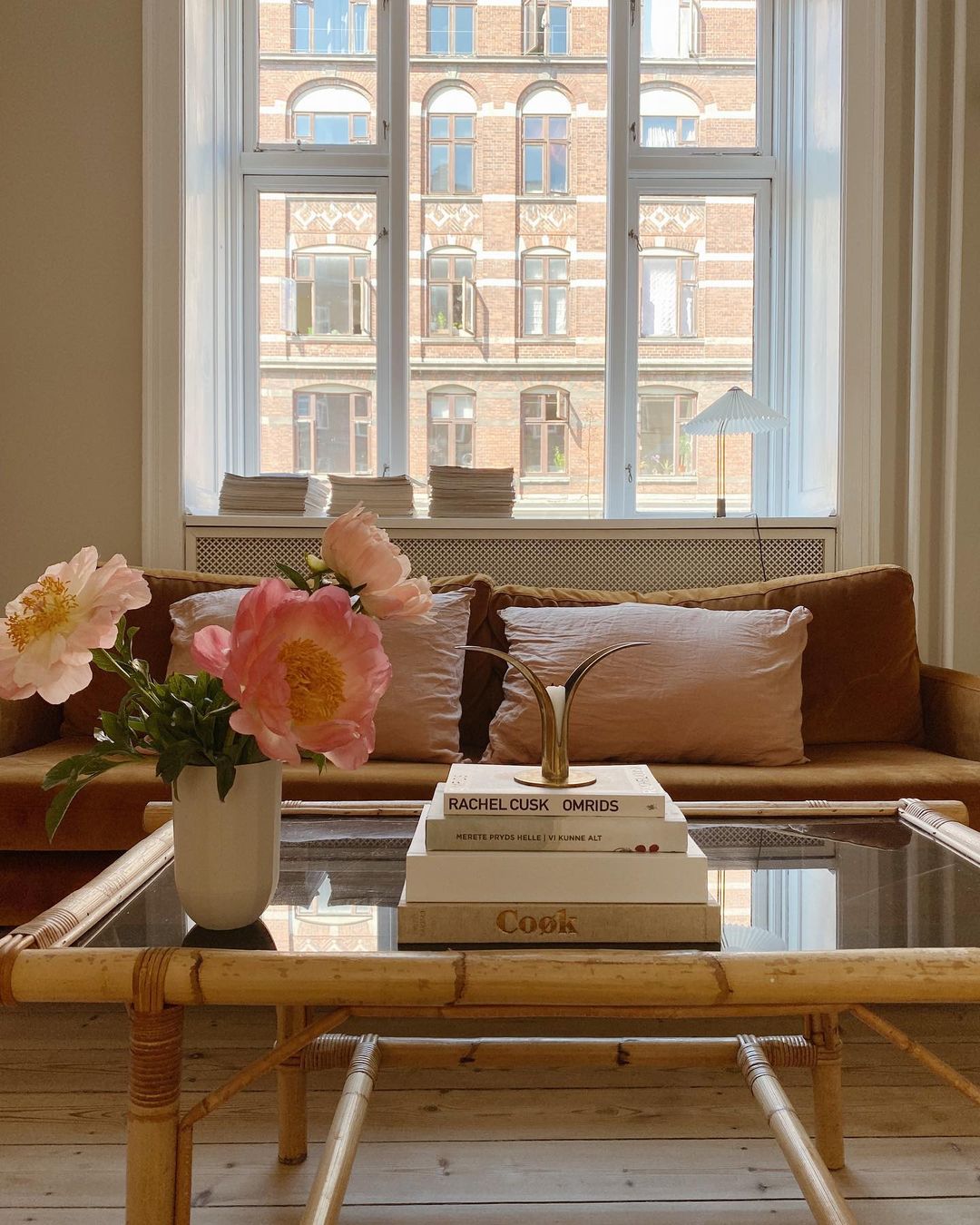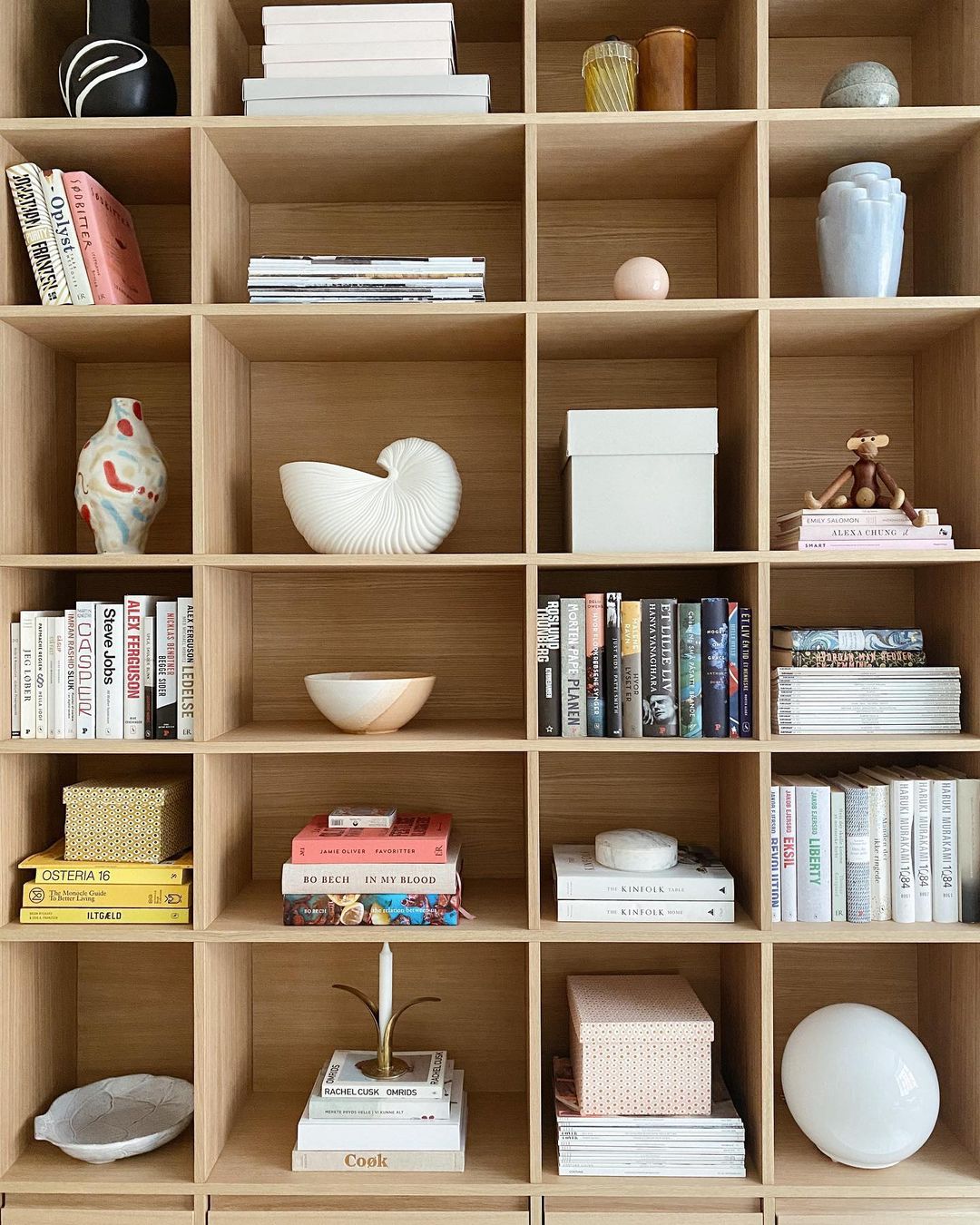 As you probably know, Nordic people prepare themselves for the long nights during the winter. Hopping up on the windowsill with a hot coffee and a good book, it's just an instinct of them. This one is a good idea of how to enfold a radiator elegantly and create a hygge corner for darker days.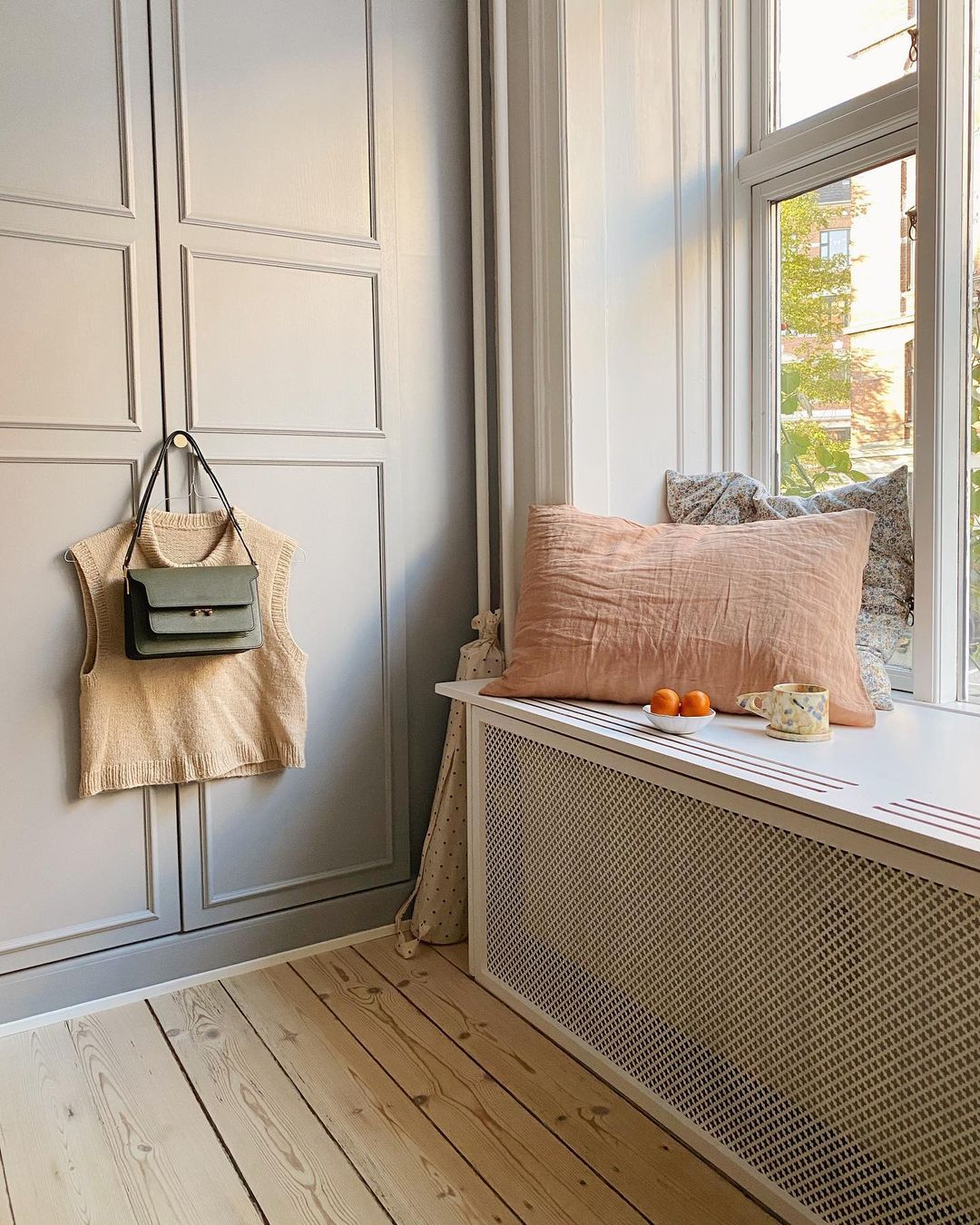 Their bedroom corner is boosted up with a Ferm Living Pond mirror. The space below the bed is used as a storage space thanks to these very popular plastic boxes. If you are from my region, feel free to check these on Jysk.ro as you can find multiple sizes.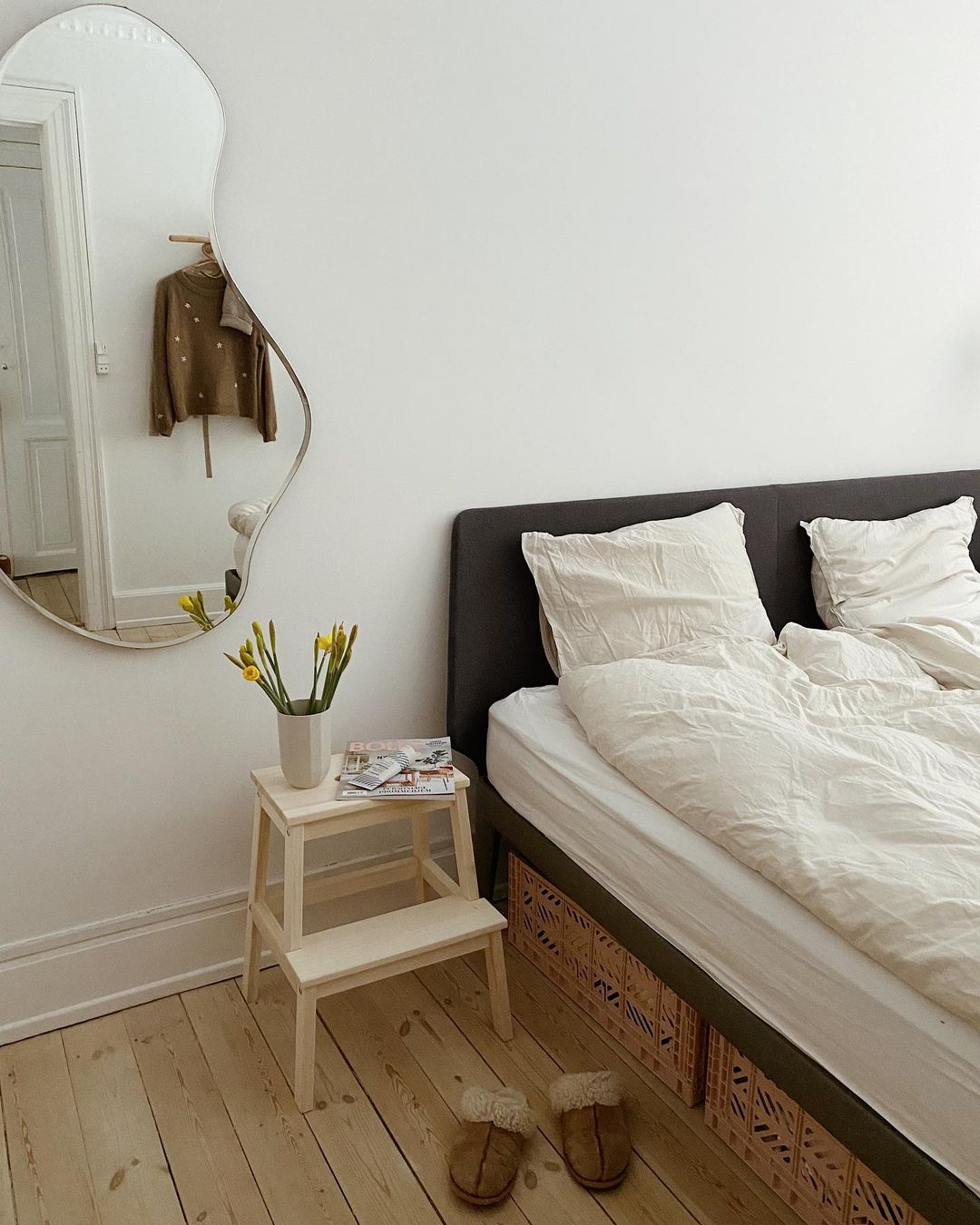 The lovely furniture for kids is from the Danish brand, Nofred, and the carpet with the dots is another beautiful piece from Ferm Living. The built-in shelf is a genius idea to gain more space in the room.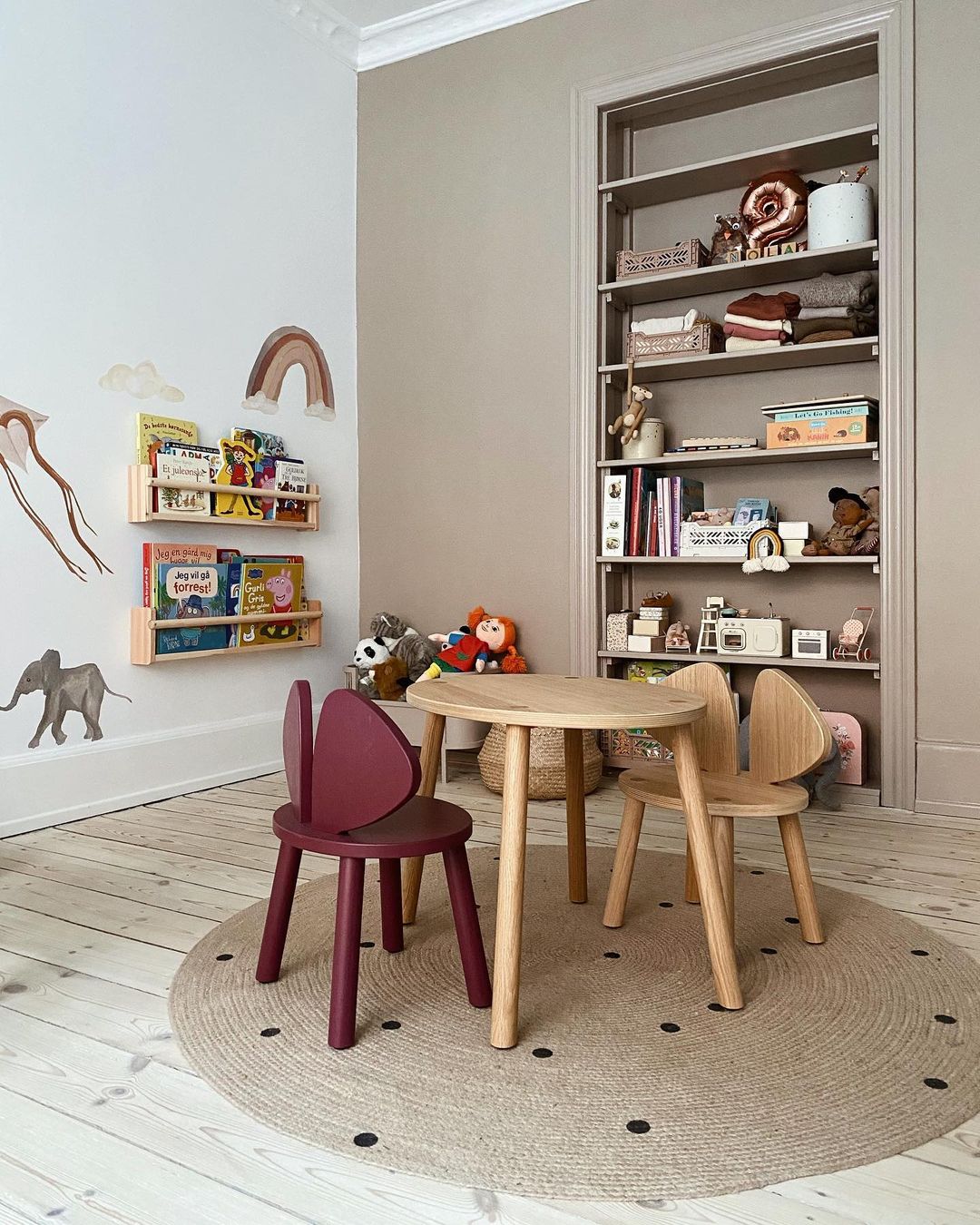 What an inspiring and lovely interior, thank you Line to letting us into your home!
Do not forget to come back around the weekend (pfuu, not again Zsuzsi, your parents-in-law are coming in the weekend, when are you going to have time to write another post on the blog? you've promised this article for the past weekend and today it's Tuesday…rolling eyes) for another warm interior from northern Alabama. Yepp, you heard me well, I'm jumping to another continent, this is going wild 🙂
Photo credits: @merimeri.dk – shared with her friendly permission