It has been some time since I posted a local treasure on my blog. This week's interior is from one of the most beautiful regions of Romania, Maramureș…, especially in the autumn. If you ever visit my country, make sure you visit Maramureș.
So the story of how I found this Fairytale Villa is simple. For Christmas in 2019, we gifted, my parents and my parents in law, a trip to this nice region having the accommodation arrangements in this villa. The plan was to go there in March 2020, but then the Coronavirus did its magical entrance and the rest you know, it's history.
I was happy when the owners, Ana and Edina, the twin sisters, confirmed that I can share the photos on my blog, as I'm in love with the interior, no wonder why I've chosen this place for the family trip. The girls are renting out this place since 2016. The living room with its stove it's simply magical in all seasons, the typical Romanian traditional style is combined with subtle Scandi elements and this gives such a nice vibe to the villa. Imagine having a glass of wine next to the crackling fire on a long winter night, or on a hot summer night. The traditional rug, the sitting area, and the ceramics, here and there, are exactly enough to create a hygge interior. The big windows allow natural light to flow in, but at the same time, you have a full view of the woodsy surroundings.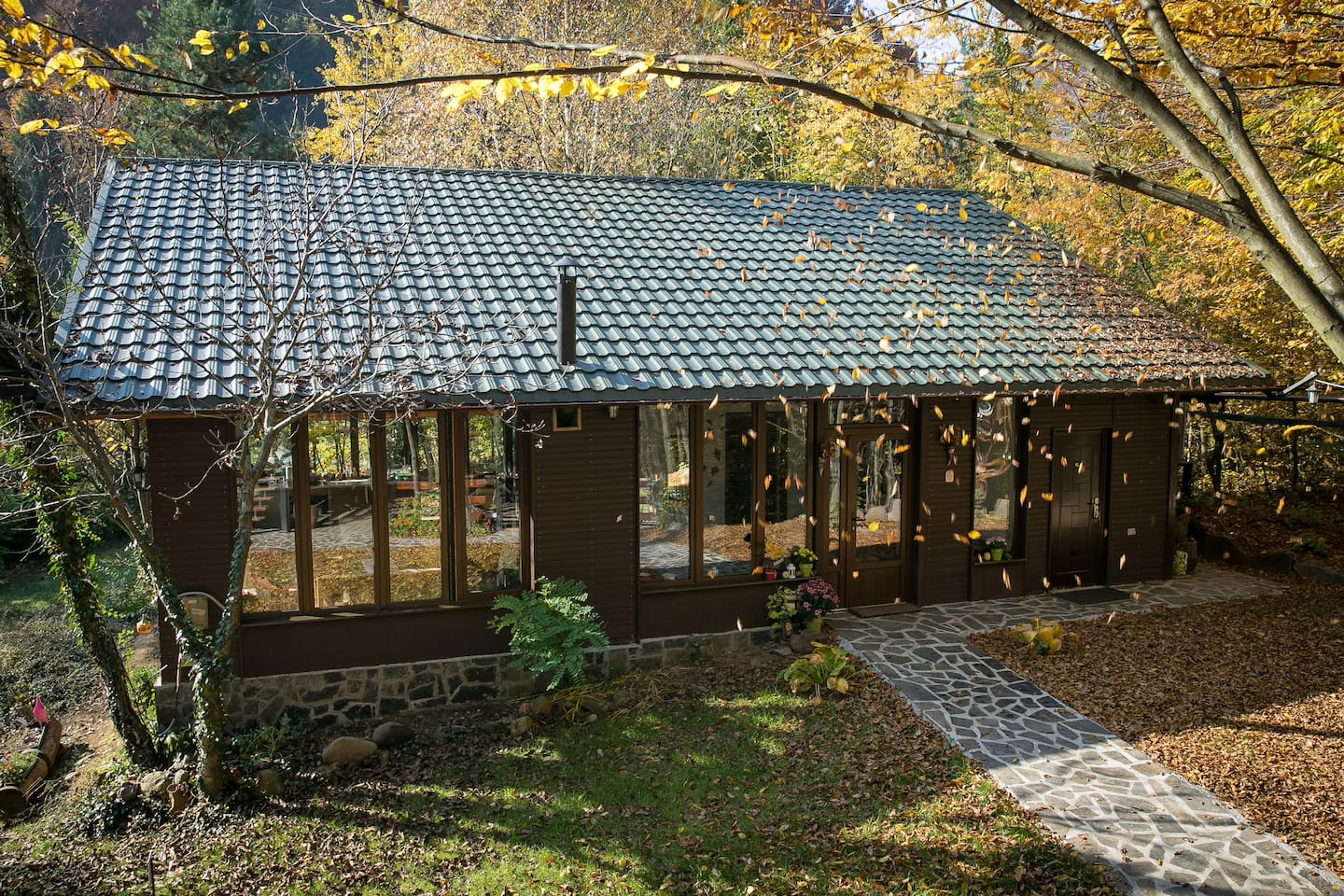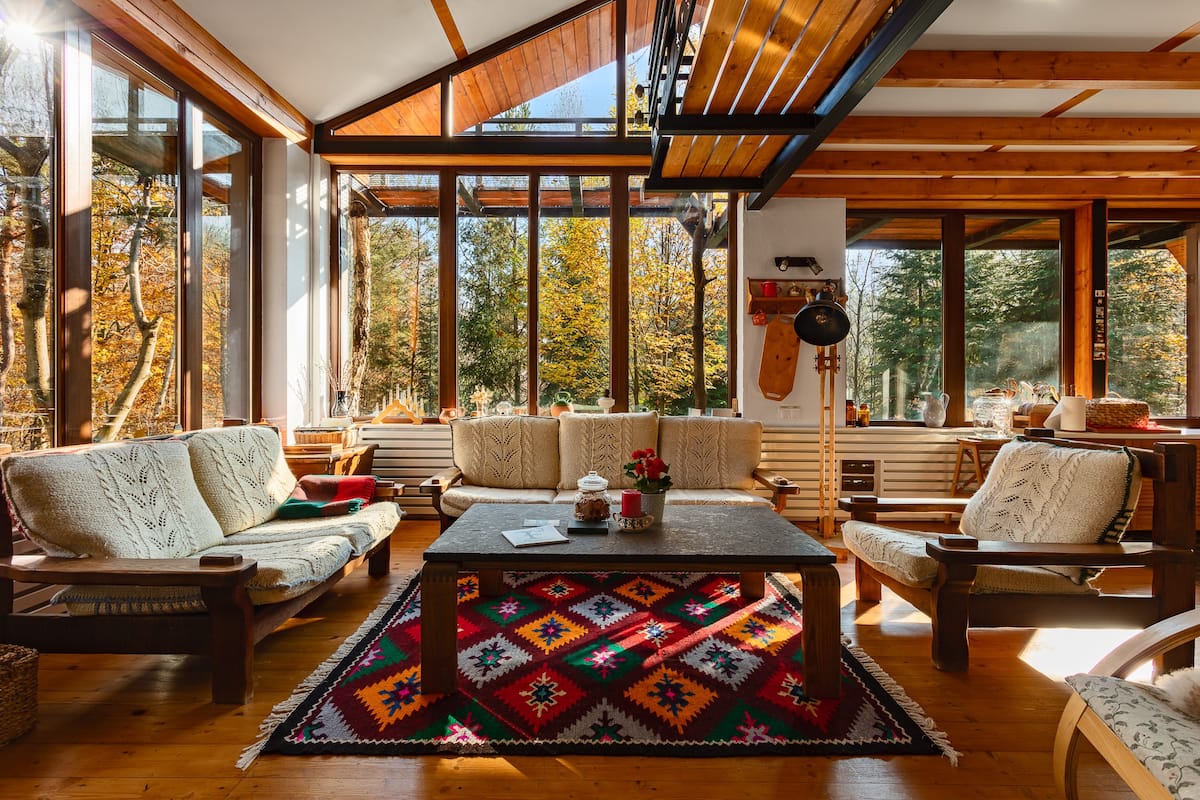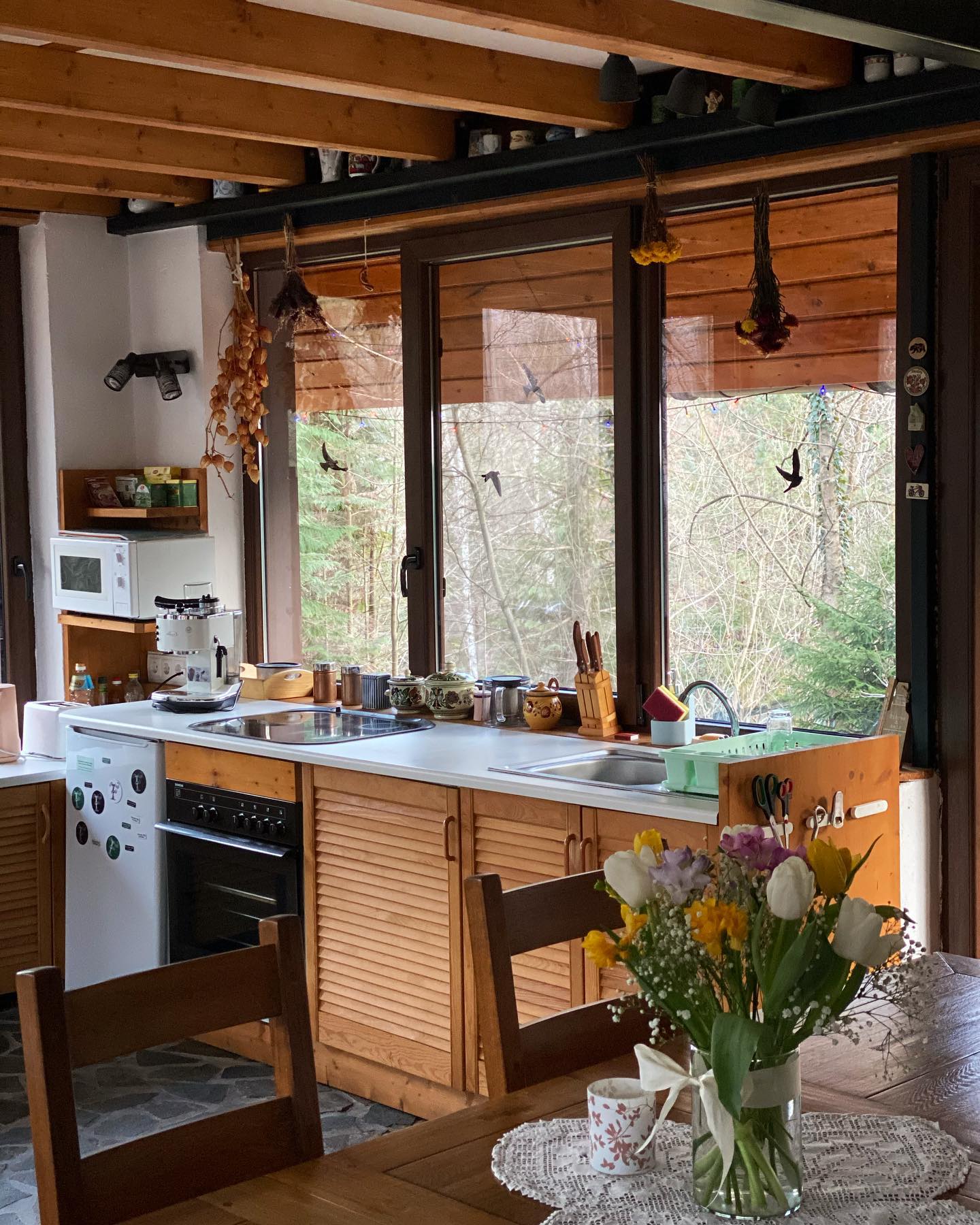 The kitchen is nest to the open space living room, having a dining area too. It's fully equipped, so cooking a good meal has no boundaries here.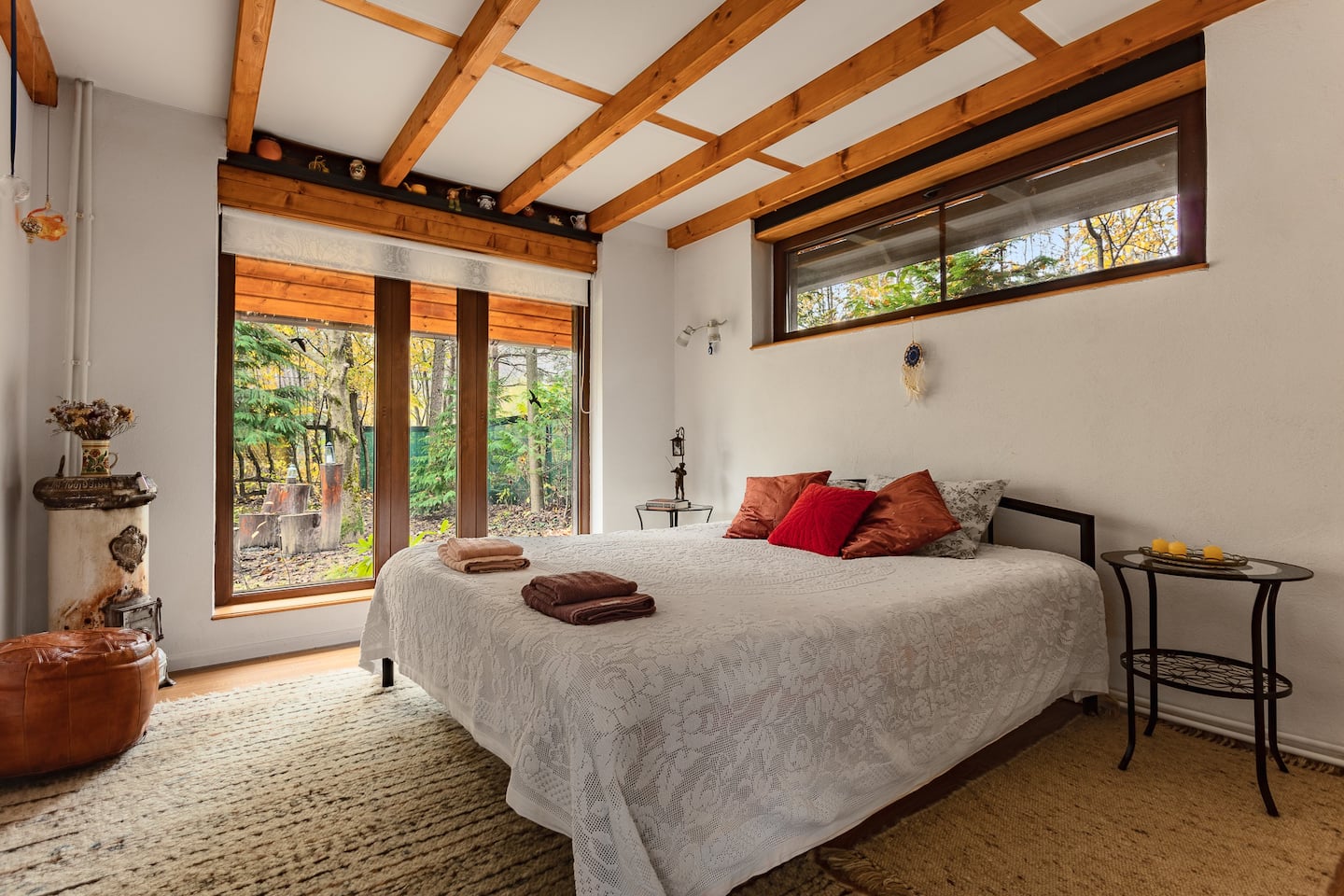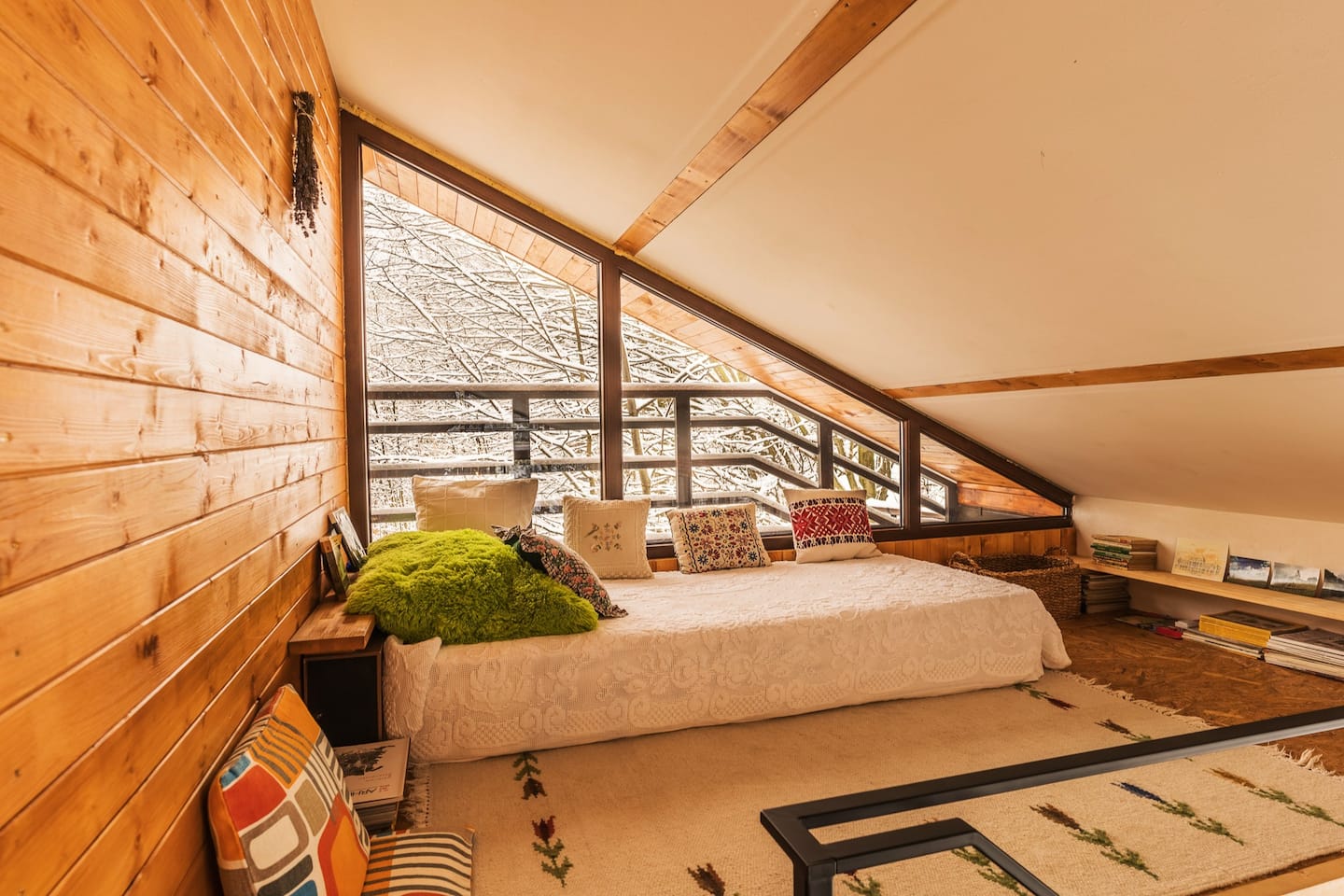 My favorite sport in the villa is the relaxation corner from the top floor. The rug is beyond beautiful. The traditional pillows and the duvet make you remember that you are in the Maramureș region.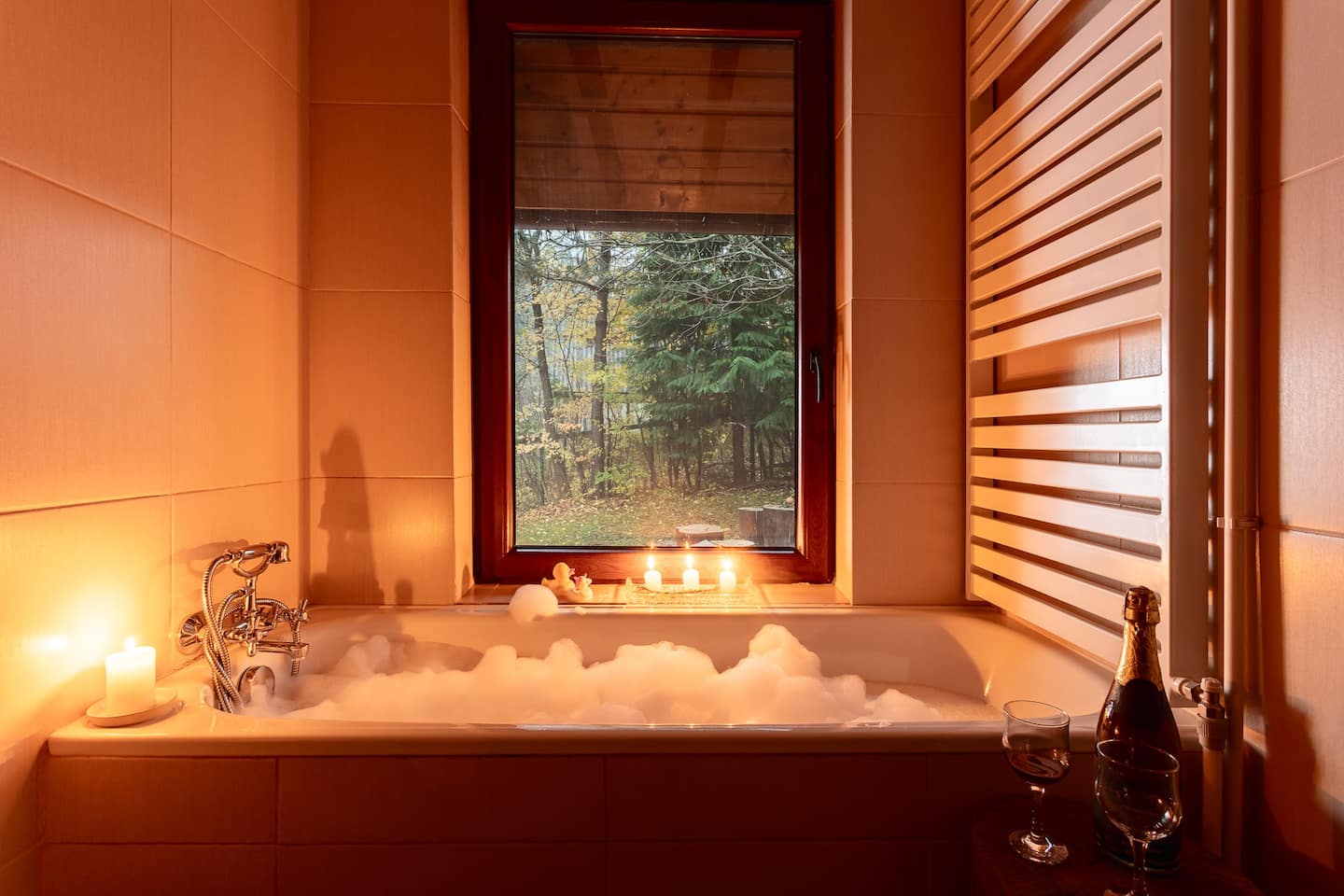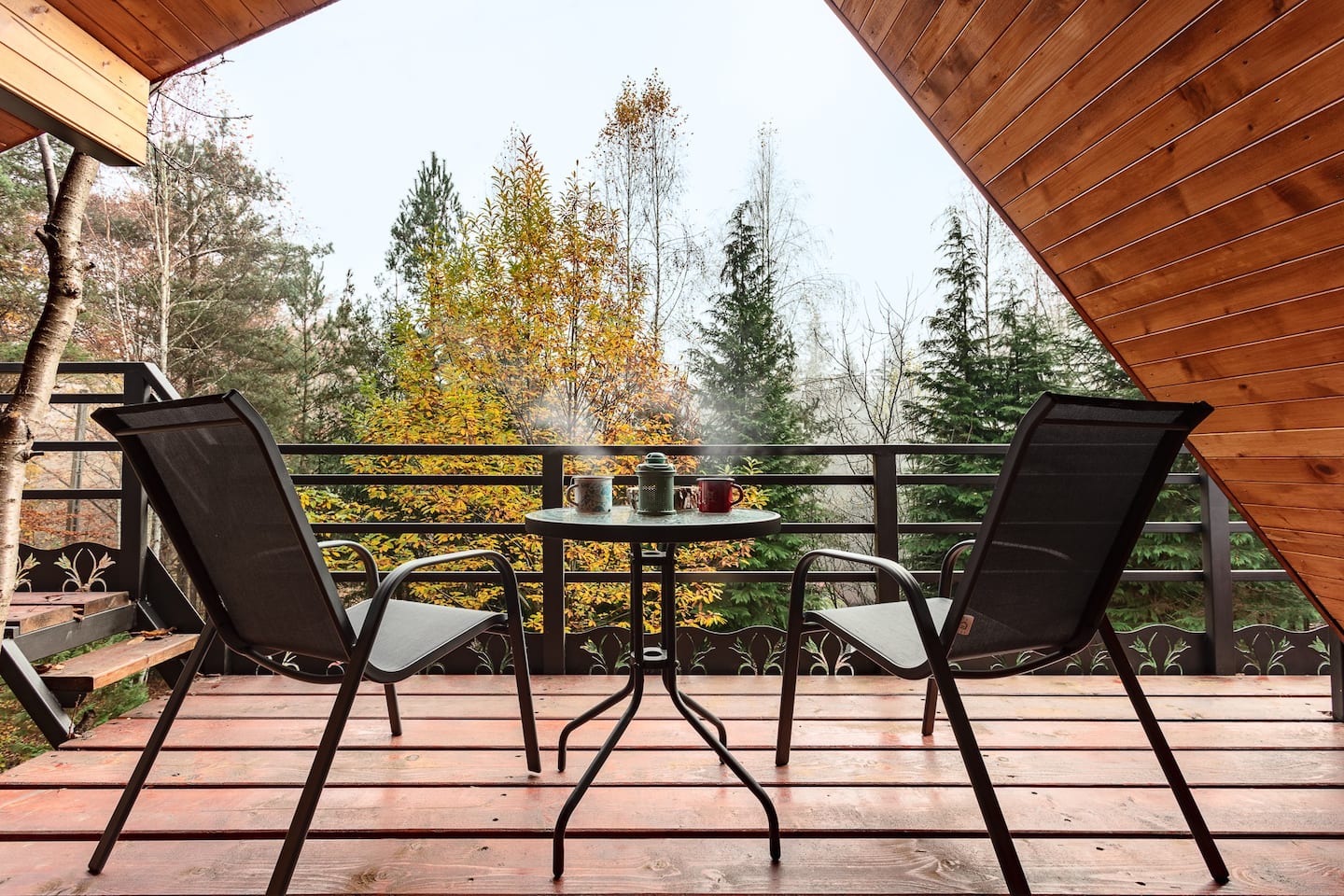 Lake Friza is close to the place, it's only 300-meter distance, so in a few mins walk you can have this gorgeous view or a good swim.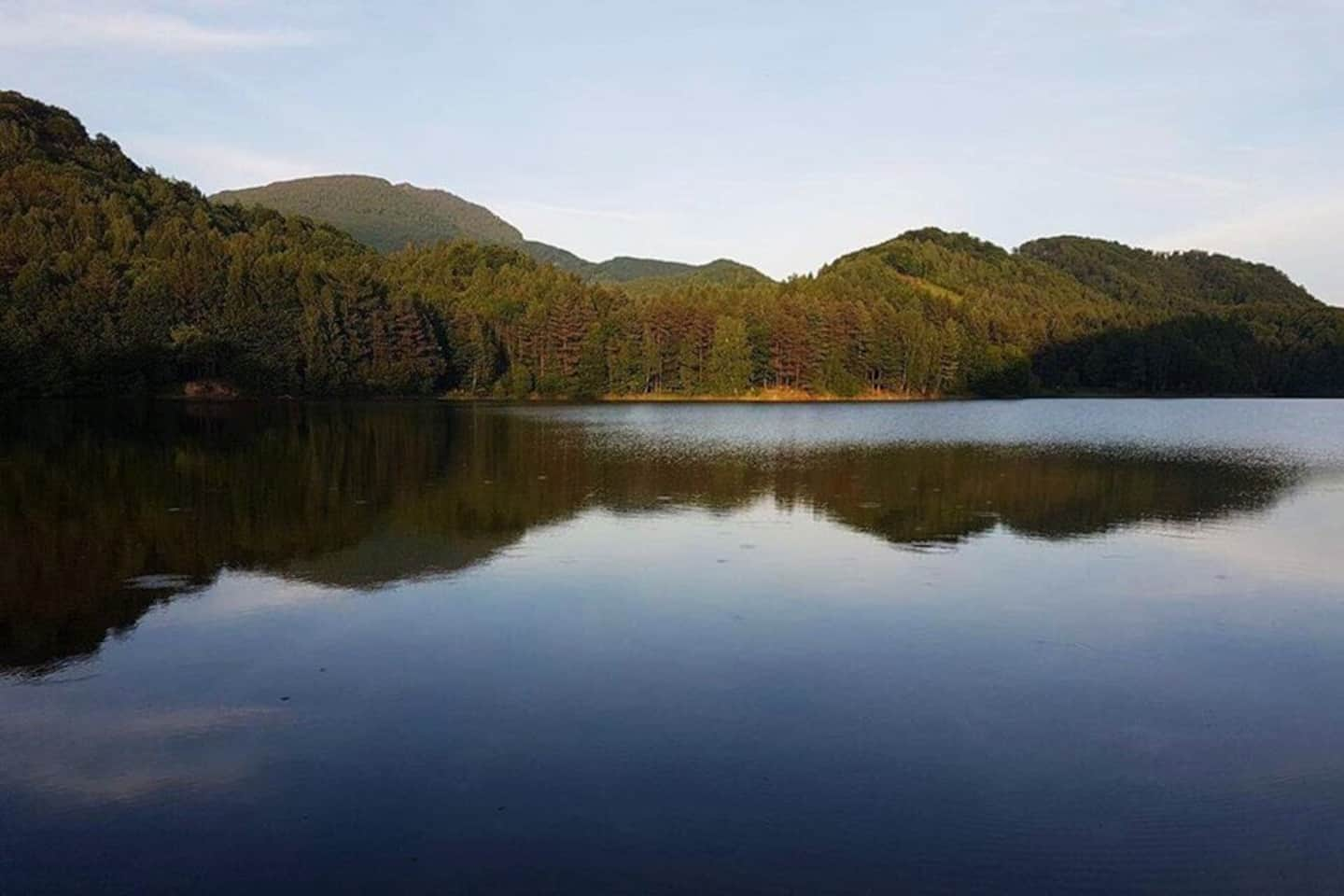 What a pity that we could not have that trip. Anyhow this place is bookmarked on my Airbnb maybe one day we'll actually get there. If you like this place, do not hesitate to book a trip on Airbnb and send my greetings to the girls if you'll meet them.
Photo credits: @Fairytale Villa – shared with kind permission