What I love the most about tiny homes is that they teach you how to live more minimalistic. If you don't have enough space for all the unnecessary stuff that a human being is capable of hoarding, you have no other option, but to declutter. We are quite ok with my husband from this point of view, but still, sometimes I wonder why we've bought a 3 bedroom + living room house, and now we are planning to build a garage on top of this…more space to store stuff…grrrr.
Anyhow, this beautiful 1 room apartment is in Jakobsdal/Örgryte residential area, up on a hill with a gorgeous view of Gothenburg. The building originates from 1934 and the apartment got renovated in 2010. The studio has 39 square meters and thanks to the light interior design everything got airy after the renovation. The floor is covered by a three-strip parquet in oak throughout the entire apartment, and the walls are painted in Sommarsnö color from Jotun. I adore the wall art gallery and the reading nook next to the window, these are basic essentials, from my perspective, to turn a room into a hygge interior. I wonder from where the pendant and the table lamp are, never seen it before, drop a comment if you know the brand/producer.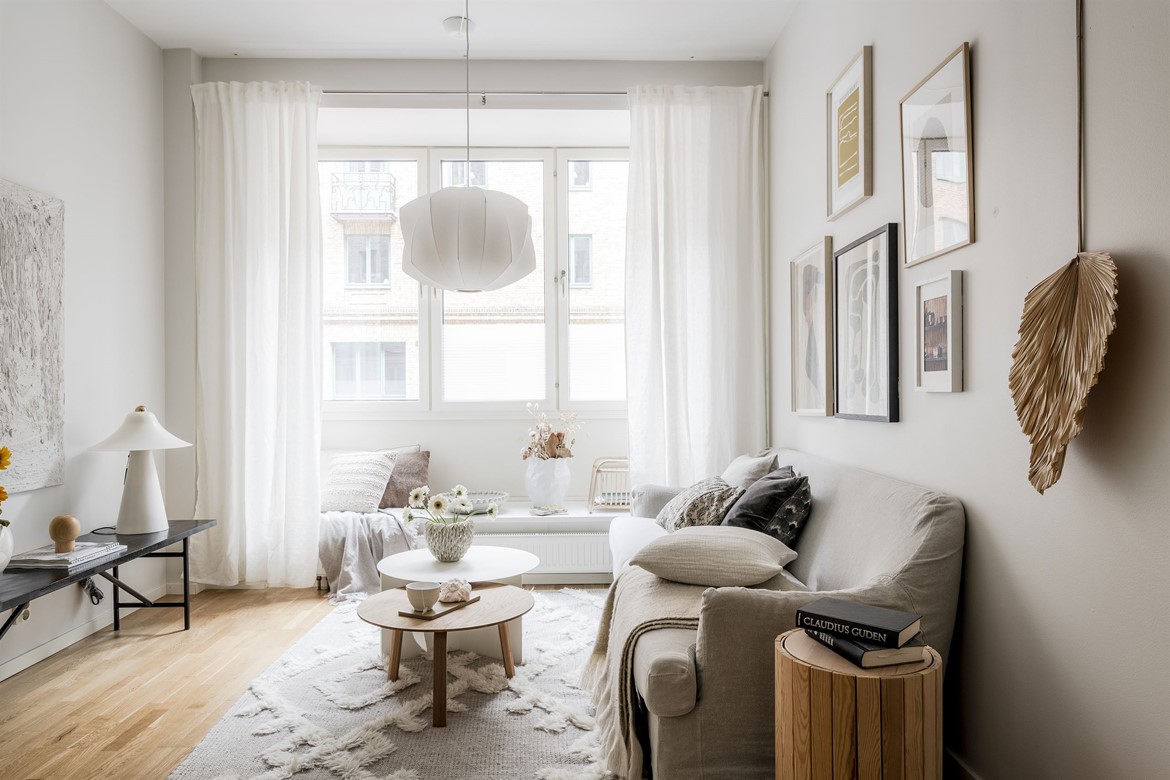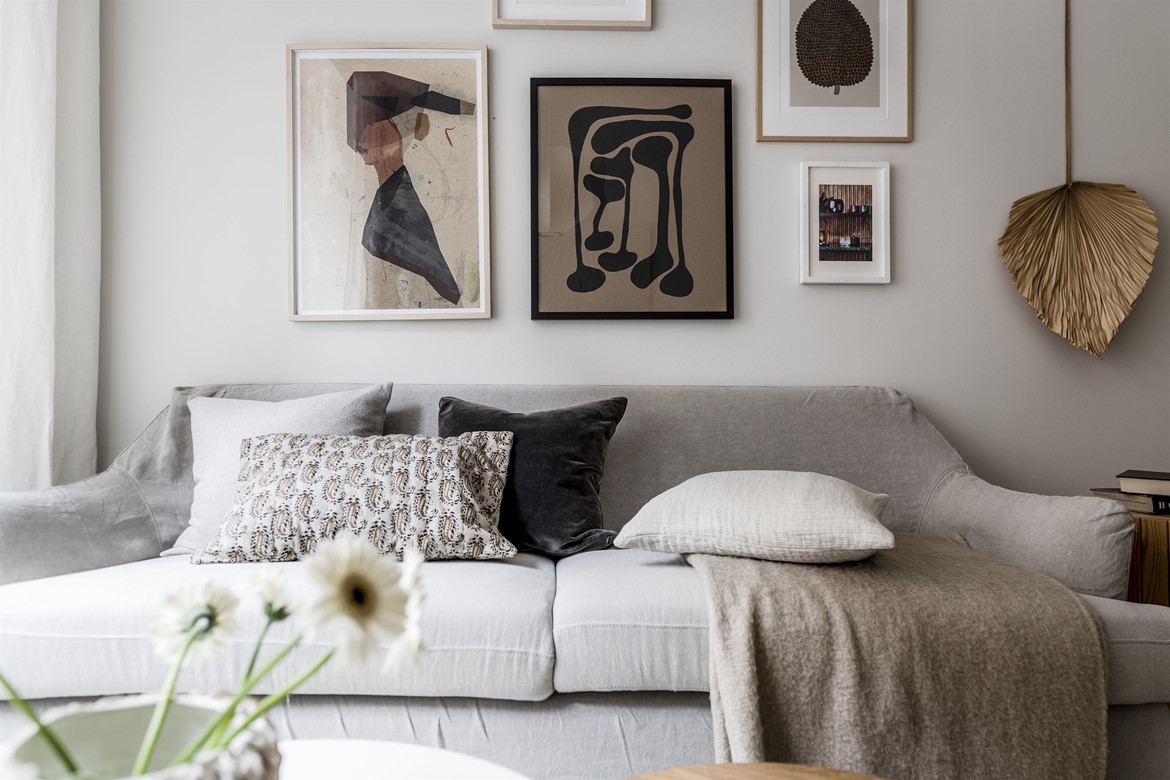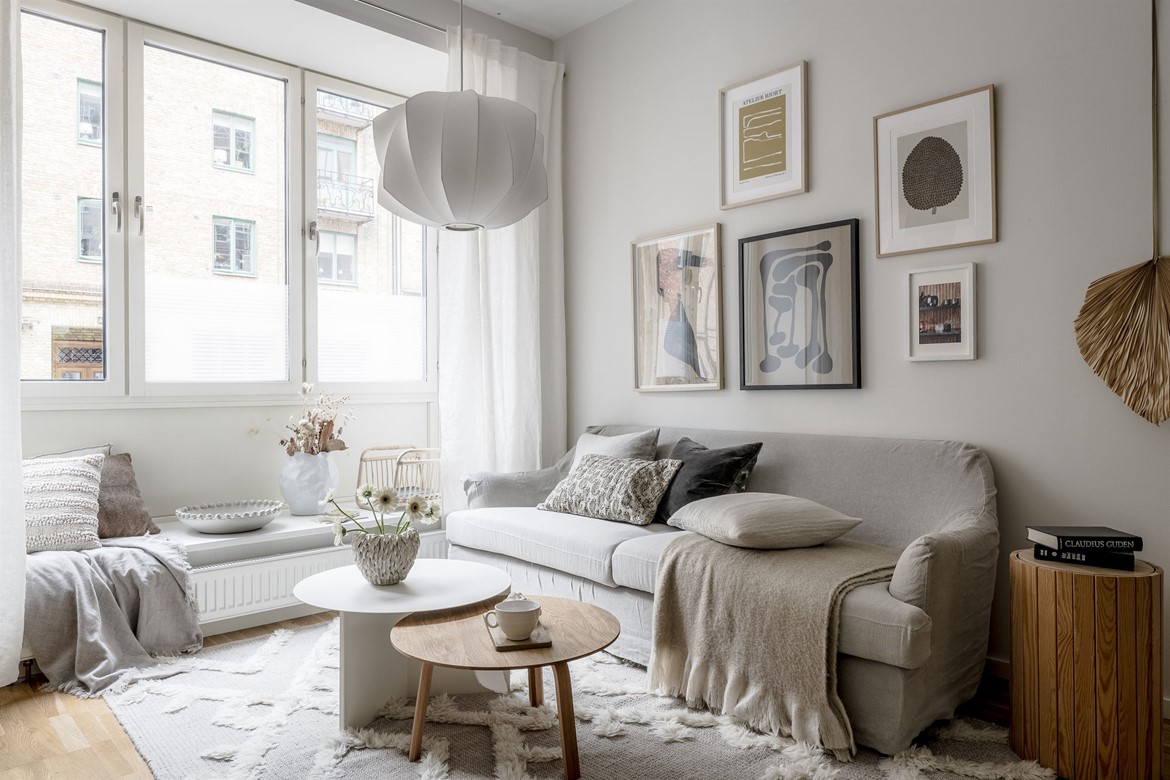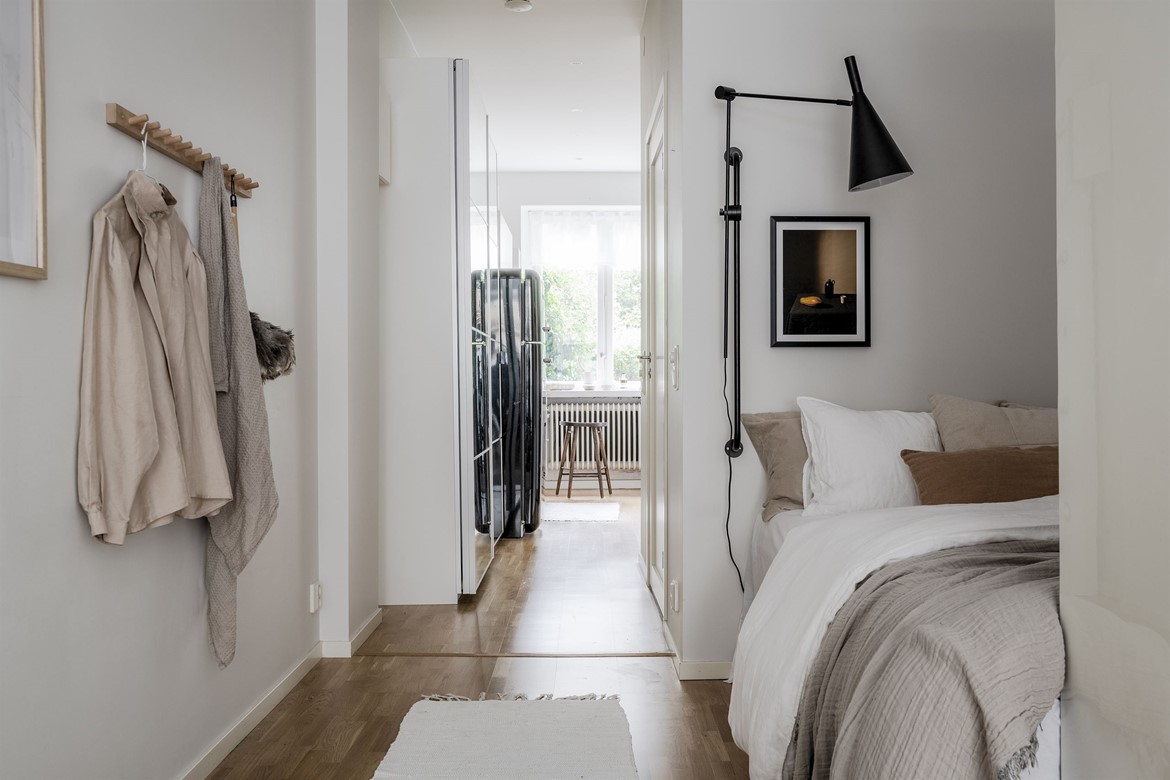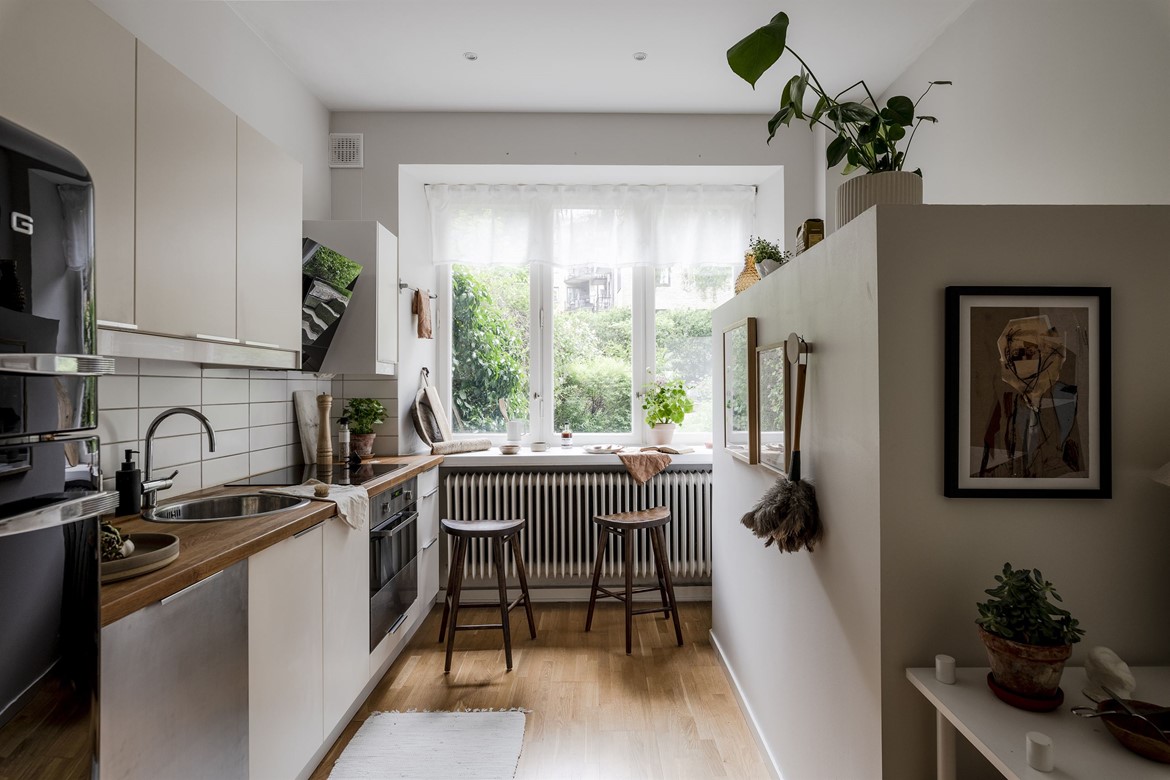 The kitchen is well organized, with white cabinetry, oak countertop, and white matte subway tiles on the wall. I like the fact, that they optimized the space by turning the deep window sill into a dining area.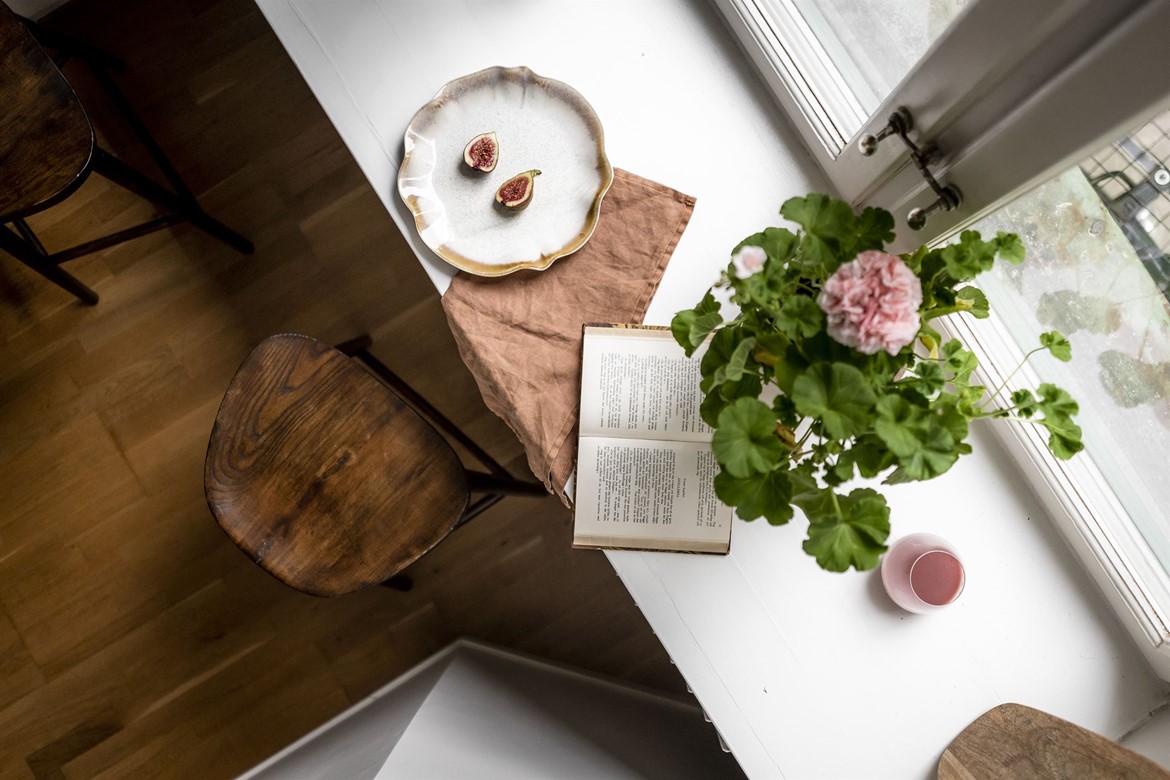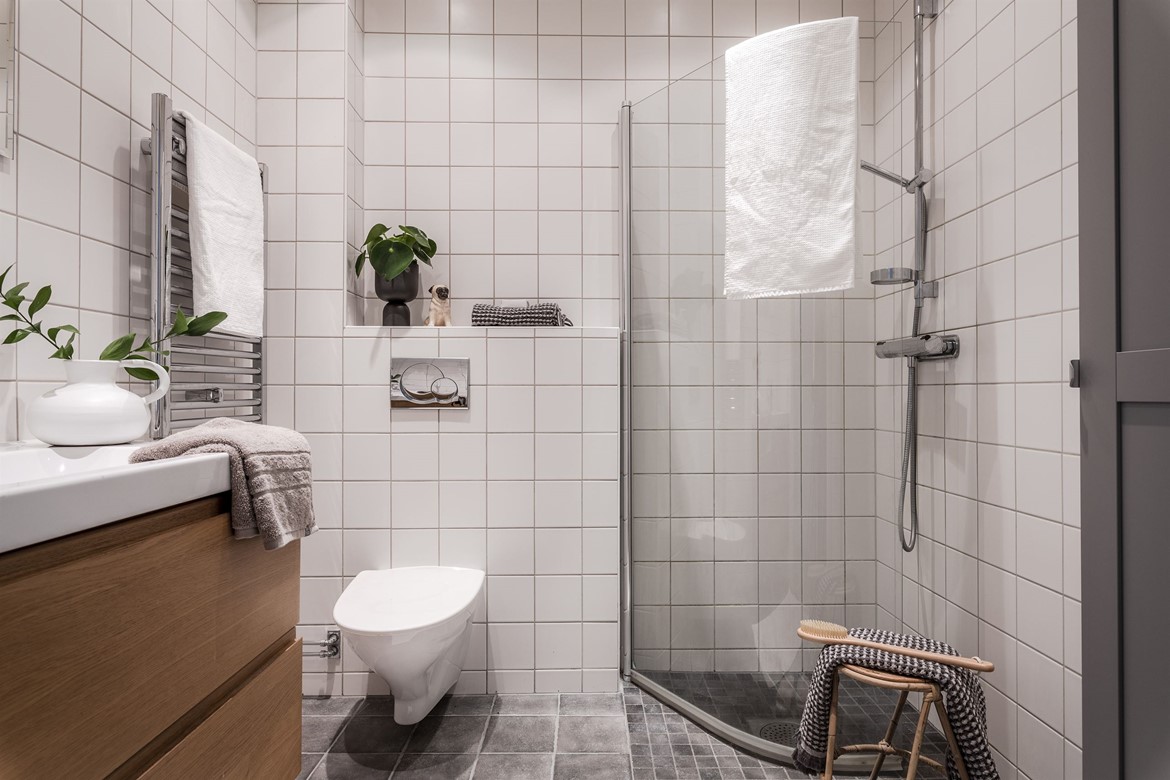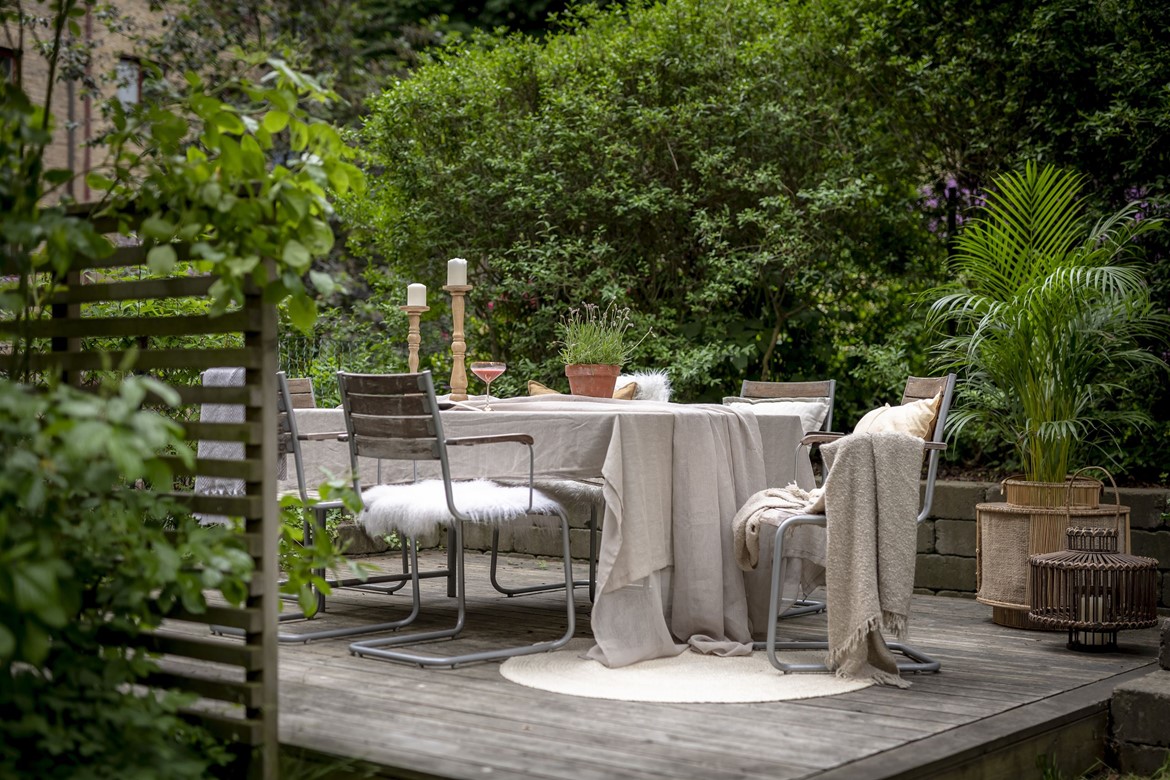 The apartment has a view and its own access to the cozy courtyard. As usual, for Swedish people a direct connection to nature is essential, and this lovely tiny home is no exception to this principle either.
If you are from this region and care to see this studio, it is for sale, so don't hesitate to contact Lundin and book a tour.
Photo credits: thank you Lundin.se for letting my share these pictures.